Multi-channel Selling: Experience eCommerce At Its Full Potential
Running short of time? Get PDF of the blog in your mail.

Play Now
The mantra to remain successful in online retail businesses, one should follow in the footsteps of their customers. Looking at the current user behaviors and patterns, the current mantra for successful online shopping is multi-channel selling (aka multichannel eCommerce).
Your customers love to consider a range of options (in the case of online shopping, various marketplaces) before deciding to buy a product. So as a seller, it becomes your responsibility to sell on all the possible channels (marketplaces) where your customers buy.
Why Is Multichannel Selling Important For Online Retailers?
Multichannel is the Future: Since your customers are evolving and so must you!!! It's now time to redefine the traditional single-channel selling and switch to multi-channel selling ecommerce- the future of eCommerce!
More channels mean More Revenue: On average, multi-channel selling and marketing increase revenue by 38%, 120%, and 190% with each additional channel. (Source: Shopify). This means that adding more channels to your selling list will prove useful for your overall revenue.
Change in Customer Interest & Shopping Behaviours: Consumers like to shop across various channels before deciding to buy a product. So to meet your customers on all these channels, you must need to be present here.
To understand multichannel selling ecommerce, we must first learn the definition.
Also Read: Thomas and his LED store take Sales to the Next Level with Multichannel Integration by CedCommerce.
What is Multi-Channel Selling? The Definition.
Some define multi-channel selling as the selling or being present at every possible online channel (website or marketplaces) customers prefer to shop. Others define multi-channel selling as a combination of brick-and-mortar, catalog, and Internet activity.
But
To understand the real definition even better, let's put it this way.
The term 'Channel' in Multichannel can range from a small individual website to online marketplaces (such as Amazon, Walmart, eBay, etc.) to different mobile marketplaces (such as Etsy, Wish). It also includes social media channels (like Facebook shops).
So the term multi-channel selling can be defined as the process of simultaneous selling by leveraging different modes (or channels) to acquire customers and extend the product's outreach.
These modes can be various online channels, single websites, public marketplaces, and even shopping-comparison sites.
"The multi-channel environment offers companies an ability to reach customers who would have had a challenging time finding a specific website."
It found that multichannel eCommerce shoppers are more valuable than customers who shop via a single sales channel. These statistics will help you understand this statement even better.
Also Read:  5 Best Magento Marketplaces Every Seller Must Consider for MultiChannel Selling
Statistics About Multi-Channel Selling
Here are some statistics that unveils the significance of multi-channel retailing:
According to Wharton, 66% of online shoppers rely on more than one channel for purchases.
Multi-channel shoppers have a 12% greater buying frequency compared to the traditional shoppers who rely on a single channel
Multi-channel eCommerce customers have a 32% higher annual spending history than customers who shop at brick-and-mortar only.
According to research, it is found that tri-channel (retail, catalog, Internet) shoppers are more loyal customers than those who purchase from just one or two channels.
73 percent of retailers find selling across multiple channels significant; only 38 percent consider selling on a single platform.
Also Read: Essential Tips for Starting a Multichannel Business on Magento
What Are The Advantages Of multi-channel selling or multi-channel eCommerce?
Selling products from your store to multiple channels entitles you to these benefits:
Expand the range of selling – global coverage
Create A Unified Experience
Increase Customer Base
Focus on Select Target Markets
Reduce/Diversify risk
Enhance Product Visibility
Improve Customer Perception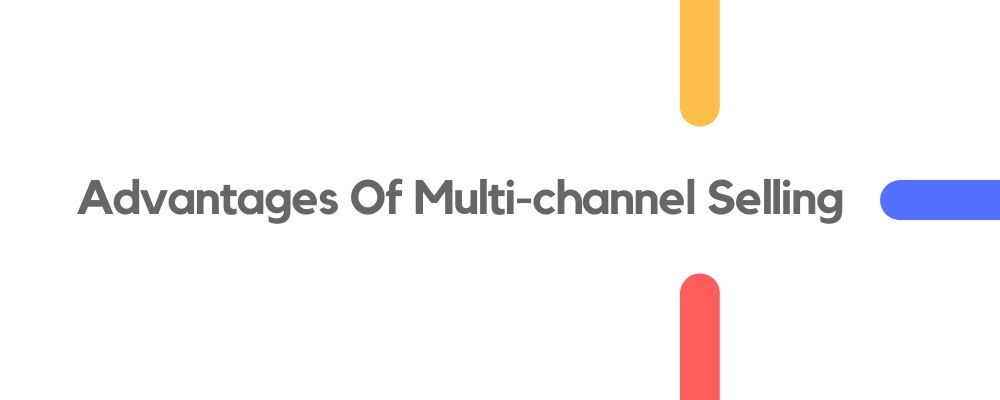 Let's discuss these advantages of multichannel eCommerce in detail:
More area to cover – global coverage:
Multi-channel selling gives you the freedom to expand your business on a worldwide scale. Since you are connecting your store to so many channels, you are merely increasing your product reach.
Create A Unified Experience:
Multi-channel selling is the key to create a unified shopping and selling experience. You can simply get hold of the benefit of selling on Omni channels without any additional trouble.
Increase Customer Base:
Selling on More channels means getting more visitors, which means more customers. Multi-channel eCommerce can be a boon for newly started online businesses as getting their products listed on global channels serves as a perfect head start.
Focus on Select Target Markets:
With multi-channel selling, you can target potential customers from multiple channels simultaneously. It is both time and energy saver.
Reduce/Diversify risk:
With the everchanging eCommerce landscape, it is tough to predict customer behavior and trends at all times. Selling on multiple channels reduces the risk of any such change in customer shopping patterns.
Enhance Product Visibility:
Exposing your products on several channels serves as a massive boost in product visibility. It is beneficial in two ways – firstly a sudden increase in sales and secondly brand development.
Improve Customer Perception:
It's highly unlikely that your customers purchase a product the first time they see it. They usually look for second opinions.
Click to know more about the advantages of multichannel selling.
With multi-channel selling, Get the same consumers on new channels.
Also Read: Omnichannel vs Multichannel eCommerce – Which is better for a Magento based seller?
How to Start With Multi-Channel Selling?
Step 1: Choose an appropriate framework:
The first step to start with multi-channel selling is to choose the best framework to put up your store. There are a variety of frameworks, including:
If you already have an online store, you can either stick to the same platform or migrate to any of the aforementioned platforms.
If you are looking to build a multi-channel business from scratch, then Magento is the best-suited platform from you. You can create your dream business and display it on all possible channels. Know more about magento multichannel selling solutions.
Also Read: 10 Reasons Why Magento Sellers Products Must Sell on Multiple Channels
Step 2: Choose the Desired Platforms or Marketplaces:
Choosing the platforms is a crucial step towards multi-channel eCommerce. You need to do a comprehensive study of your target audience by understanding their shopping trends. You need to match these trends with the platforms and point out those marketplaces where your target audiences exist.
For example: If you are a US-based seller who sells designer pillow covers. First, you need to shortlist the popular marketplaces based on your location/region. After that, you need to figure out which marketplace(s) in your area ie, US is famous for such designer pillows. Your marketplace list must look something like this Etsy, Wish, Fruugo, etc.
Tip: While considering the marketplaces, always consider the conglomerates of the region. For example, in the case of the top marketplaces in the US, its Amazon, eBay, and Walmart.
Step 3: Choose Multi-Channel Selling integration.
Since you've built your store and found out your audience, now all you need is to bridge this gap. You need a multi-channel integration or a connector that allows you to list and sell your store products on desired marketplaces.
You must be thinking about what a multi-channel integration is….
What is Multichannel Integration?
Multichannel integration is a tool that establishes a real-time integration between your store and the top marketplaces in the world.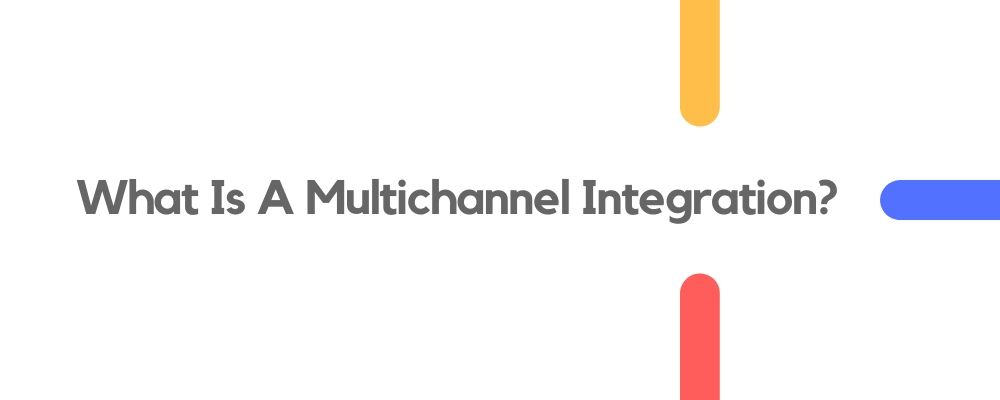 In simple words, multi-channel selling integration is a tool that enhances your store's ability by listing your products on multiple marketplaces simultaneously. Multi-channel integration is your key to showcase your products on the world's largest marketplaces and manage it with a single centralized and automated platform.
Features of Multi-channel selling integration:
Real-Time Sync: The two-way data flow and automated crons keep the stats and figures updated on all ends in real-time.
Centralized dashboard: An automated and centralized dashboard to monitor and manage the sales on multiple channels.
Inventory Management – Create any number of product catalogs and list them on multiple channels (marketplaces)
Order Management: Manage Orders received from all the channels and accept/reject/ship from the store's backend.
Onc-click product upload and delete: Upload & Remove products from your store to marketplaces in bulk.
Expand business cross borders: Get a chance to expand your business overseas by listing products cross borders.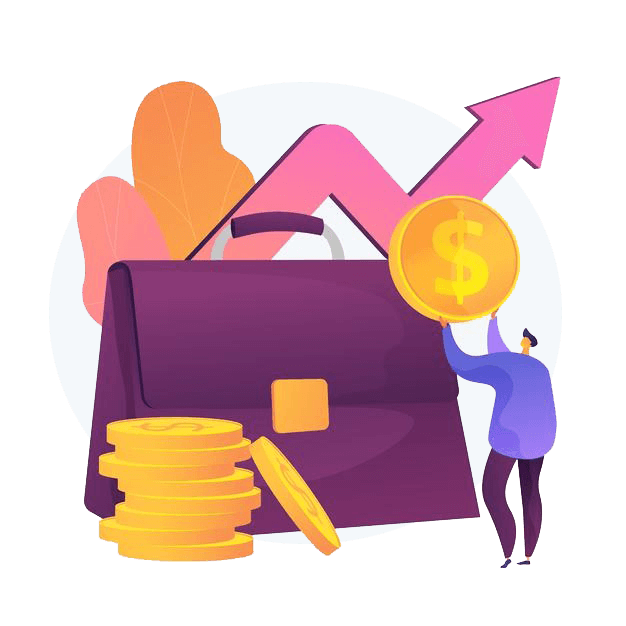 Having trouble in Managing multiple activities in your store?
Understand the real power of multichannel selling and how it can transform your way of selling
Also Read: Benefits of Magento Multichannel Marketplace Integration
Which is the Best Multi-Channel Selling Integration For Magento?
The best multi-channel eCommerce platform covering every small and minute requirement of an online seller is the Magento multi-channel integration by Cedcommerce.
This efficient tool establishes perfect real-time sync between your store and any number of marketplaces you wish to sell.
Cedcommerce Magento multi-channel selling integration can connect your Magento store with more than 50+ online selling channels worldwide, including Amazon, Walmart, eBay, Etsy, Facebook, etc.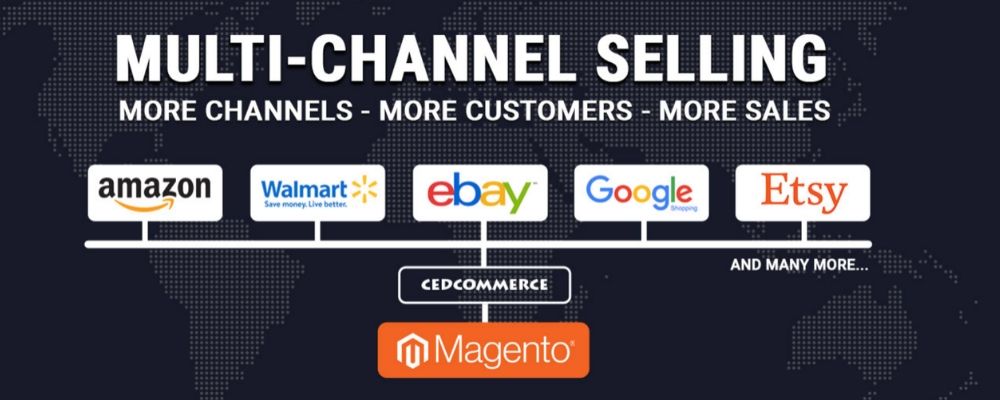 Best Marketplaces For Multi-Channel selling:
This list will help you if you are an online seller looking to sell items on multiple sites with multi-channel retailing:
Top marketplaces in the US and Canada for multichannel selling eCommerce: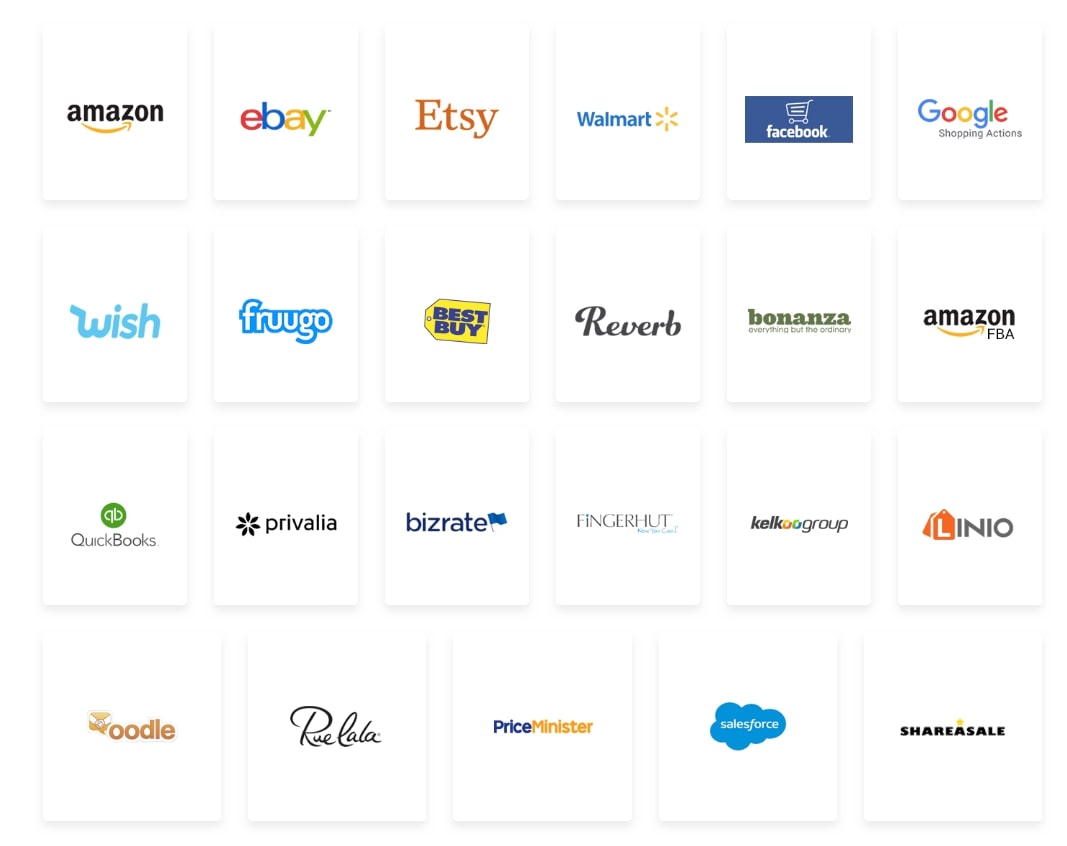 Above are the top marketplaces to sell in the US and Canadian region
Best European marketplaces for multichannel eCommerce: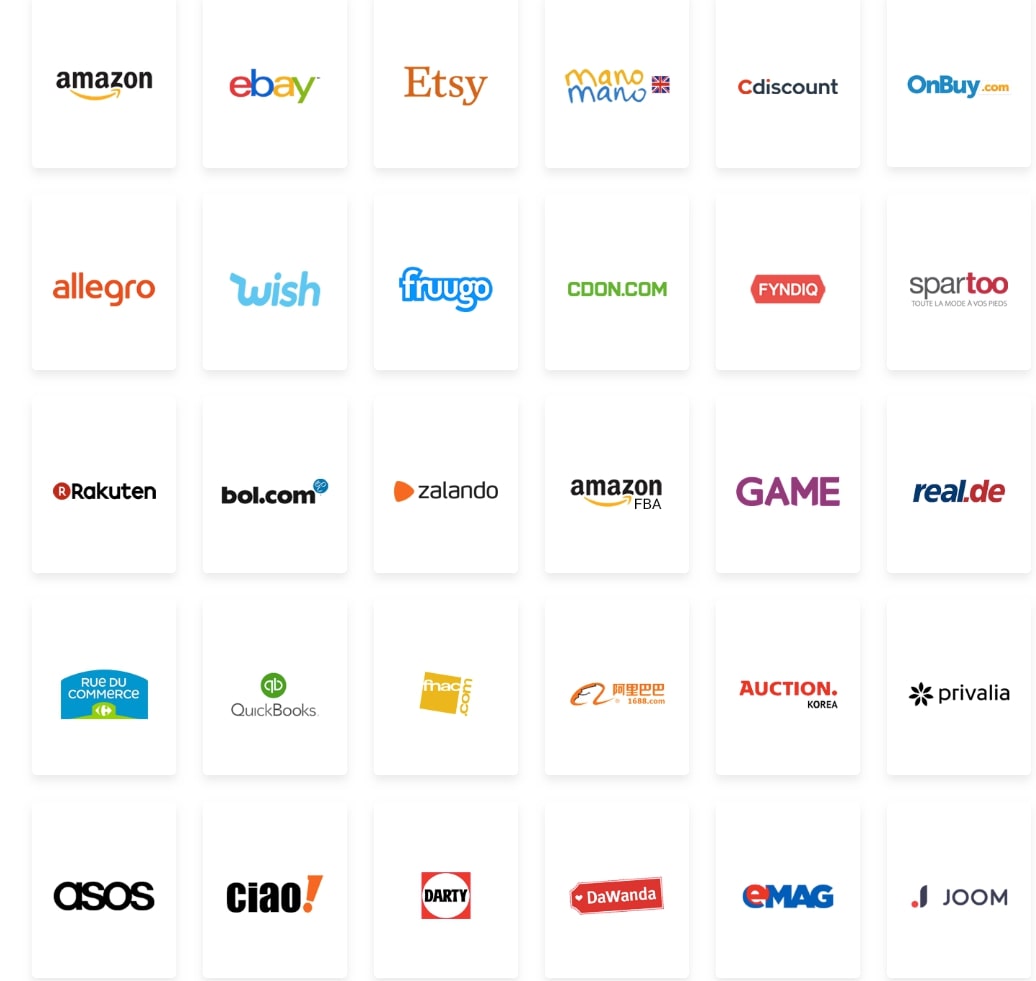 Above are the best marketplaces to sell in the European region
Top South East Asian Marketplace for Multichannel retailing: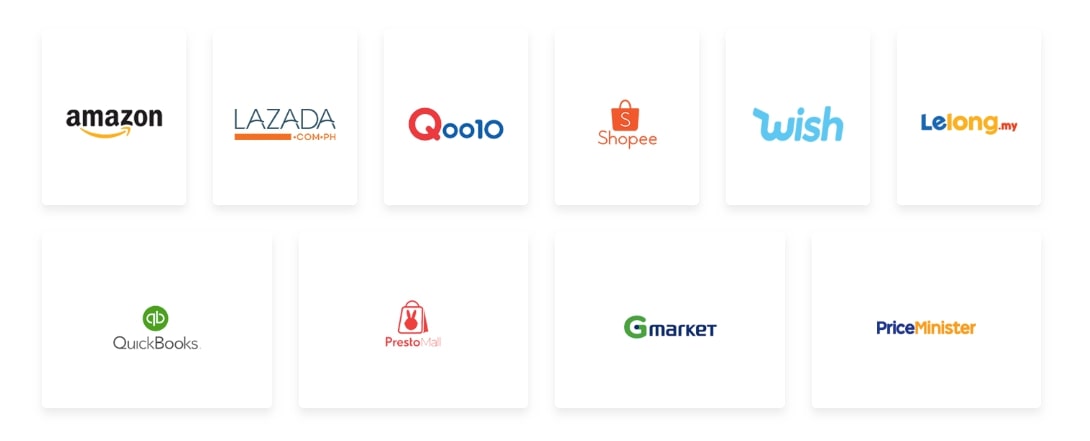 Above are the top marketplaces to sell in the South East Asian Region
Best Marketplaces for Other regions – (Australia, Japan, China, etc)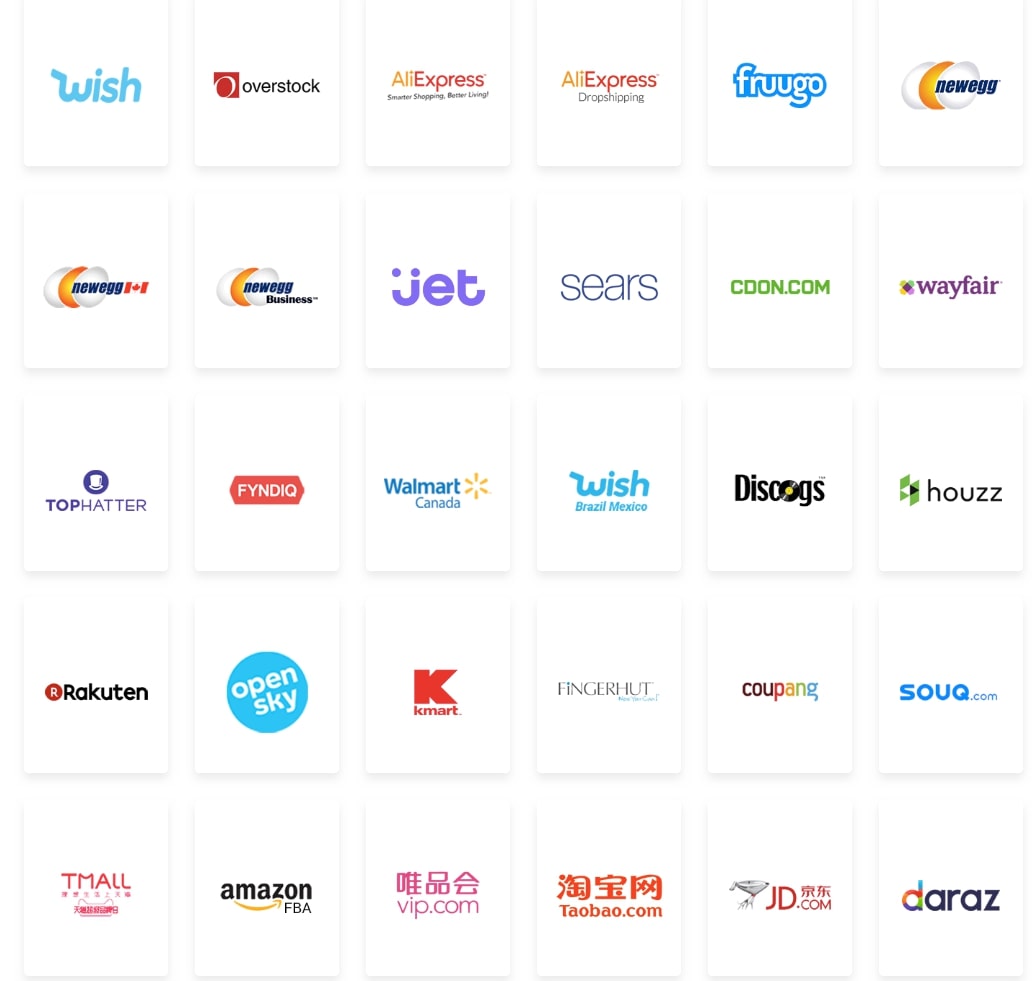 Note: No matter which zone you are selling or what your target audience is, always include these 3 global conglomerates in your multi-channel selling list – Amazon, eBay, and Etsy.
Since we are discussing everything regarding multi-channel selling, there is one last topic that is still left.
What are the Challenges & Risks of Multi-Channel Selling?
Selling on multiple channels does have a lot of pros, but there are a few risks involved. If not planned properly, these risks can be a real challenge for you in the future.
Some of the risks of multi-channel selling include:
Production and Demand Forecasting
Maintaining A smooth Cash Flow
Competition to win the Buy Box
Optimizing the Product description
Choosing The Ideal Platforms
Problems Occurring In the Integration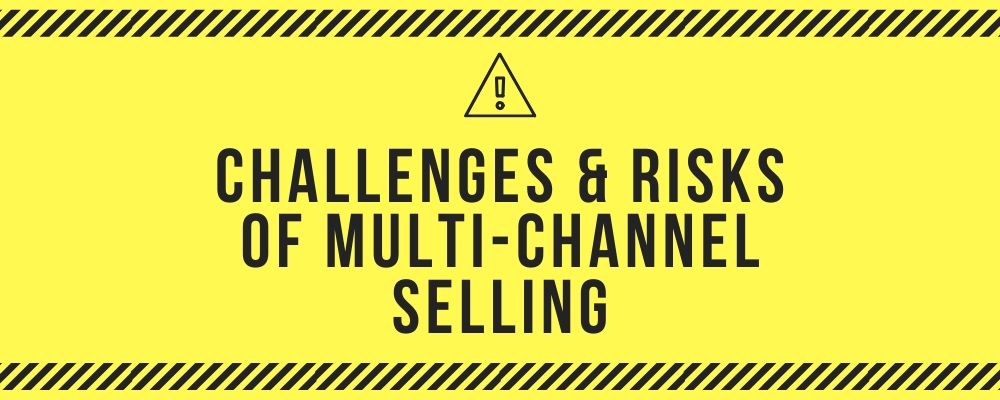 Now moving on, Let's discuss these challenges and risks of multichannel eCommerce retailing in detail.
Also Read: 10 eCommerce Challenges Magento Sellers Face While Selling online
Production and Demand Forecasting:
Selling on multiple channels means you must consider the product trends and demands based on various factors. Since every marketplace has a different set of customers, so that arises a different set of requirements, you need to keep up with the production and supply as per the demands, and that can prove to be a real challenge during the festive seasons such as Chinese new year, 12.12, etc.
Maintaining A smooth Cash Flow:
Every marketplace has a different way of paying its customers. For some marketplaces, the payment to the sellers is transferred as soon as the products are shipped. In other marketplaces, the payment is disbursed every 15 days or a month. Multi-channel selling raises a challenge to maintain a smooth cash flow; since, most of the time, your money revolves around various channels. To add more problems to this comes the refund and return, which can prove to be a real pain.
Competition to win the Buy Box:
Since you are selling on various platforms, it becomes challenging for you to keep up with the buy box competition in all the channels. Winning the buy box on Amazon and other such giants marketplaces can be a significant challenge as you have to focus on so many things at the same time, and if you lose focus, you can suffer serious business.
Optimizing the Product description as per the platform:
Every platform is unique, so as a seller, you are accustomed to providing the product description as per the norms and guidelines of the channel or marketplaces. Since there are a lot of channels to cover, optimizing the content for each is similar to putting your foot in a shredder. You can avoid any such complications by using A+ content.
Choosing The Best Platforms:
Choosing the best platform for your business is a real challenge. Indeed every platform is a real investment, so you need to be very careful in deciding which platforms to consider and which platforms to leave. You need to make a pro and con list of all the marketplaces. In addition to that you must find an eCommerce expert who can help you decide the best marketplaces for multichannel eCommerce.
Problems Occurring In the Integration:
If you fail to choose a seamless integration, you can face some serious trouble in the coming days. Always keep your integration up to date and keep up with any new upgrades available. Make a regular check-up habit and optimize your multi-channel selling integration to achieve effortless and non-stop selling.
Furthermore, if you are having trouble deciding the best multi-channel selling integration, get a free consultation from eCommerce experts.
Also Read: What is Cron Job in Magento | How it Helps in Multichannel Selling?
Conclusion:
As customers love to explore different options before buying, you need to present on all the possible platforms. You can achieve all this through multi-channel selling. All you need to do is choose the best platform like Magento, the best marketplaces for your business, and perfect multi-channel integration.