What Everyone Ought to Know about the Multi-Channel Challenges in Magento
Running short of time? Get PDF of the blog in your mail.

Play Now
We all know that multi-channel sales are an opportunity for online sellers to make money. But when you sell online on various platforms, there are several obstacles that prevent you from achieving the business targeted ROI. So in eCommerce, investing in multi-channel may help you move your company to the next level quickly. However, there are some multi-channel challenges that you may or may not know about.
So here in this blog, you will know 7 Challenges faced in Multi-channel selling in Magento by any seller. Also, we have listed the solution to overcome that challenge. So, you can become the top seller in the market.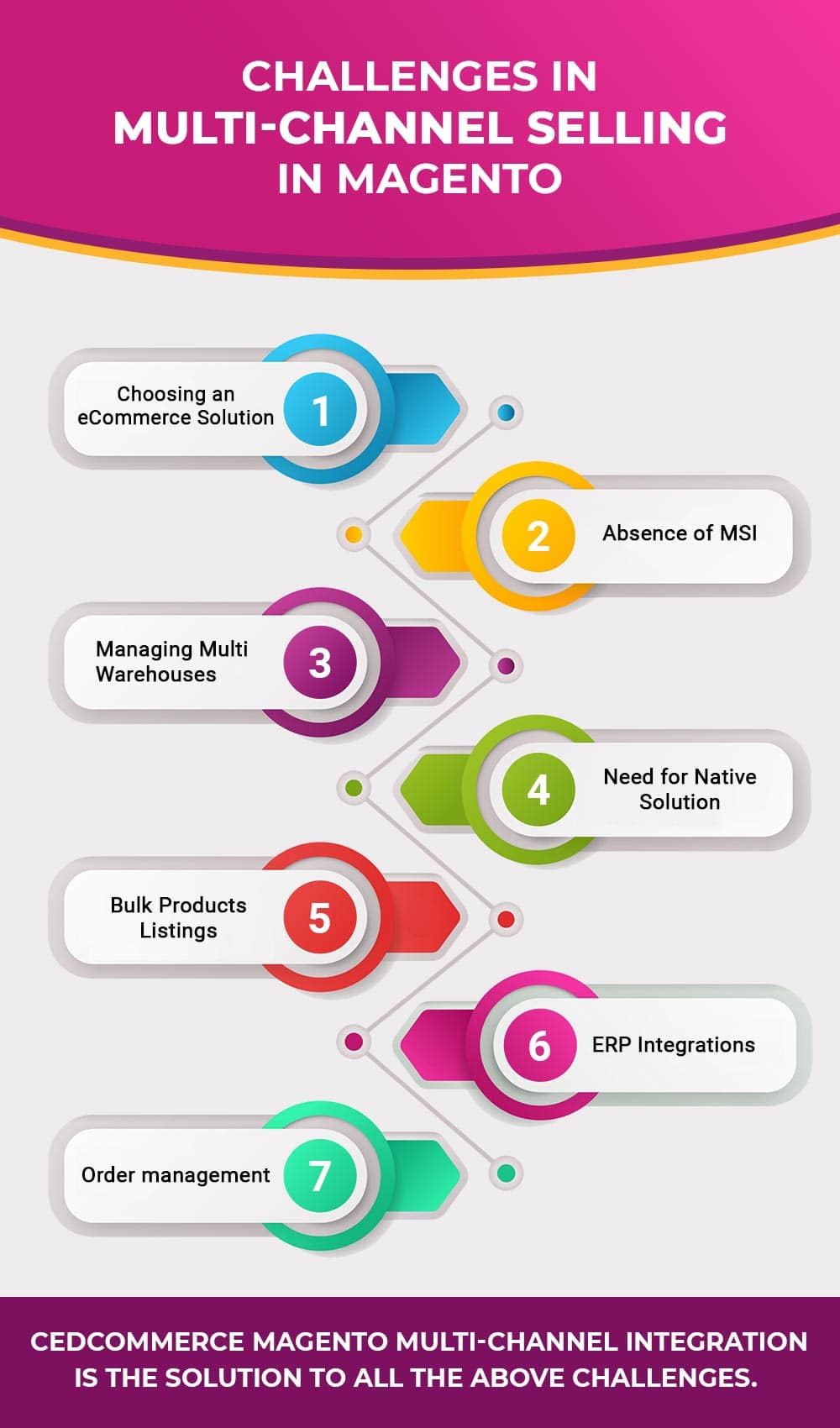 Multi-channel Challenge 1:
Searching for an eCommerce solution provider:
Selling on Magento must be convenient for you but selling without any eCommerce solution provider is quite challenging. You need to search for the best solution providers who can facilitate you with the integrations for all the marketplaces based on the regions. You just can't simply manage all the stores simultaneously without any support from the experts who can guide you with all the best possible advice for managing your stores.
If we see the sales ratio of products sold by the marketplace to products sold through the website, it is 70:30, i.e, 70 percent(majority) of the sales are done through selling on the marketplace. Hence merchants prefer to sell on marketplaces with an eCommerce solution rather than on their own website.
The other thing you also search in the solution provider is that who can instantly help you after One Time payment. Therefore you need to search for the best eCommerce solution provider.
Solution:
CedCommerce is the eCommerce solution provider that will help you in overcome multi-channel challenges. There is no other solution provider available in the market that provides you with multi-channel integrations to expose products on various marketplaces. Most of the multi-channel integrations are present for giant marketplaces Amazon and eBay and not for all the region's marketplaces. We at CedCommerce have developed multi-channel solutions for all the 50+ marketplaces to make the selling smooth across the globe.
Also Read: Thomas and his LED store takes Sales to the Next Level with Multichannel Integration by CedCommerce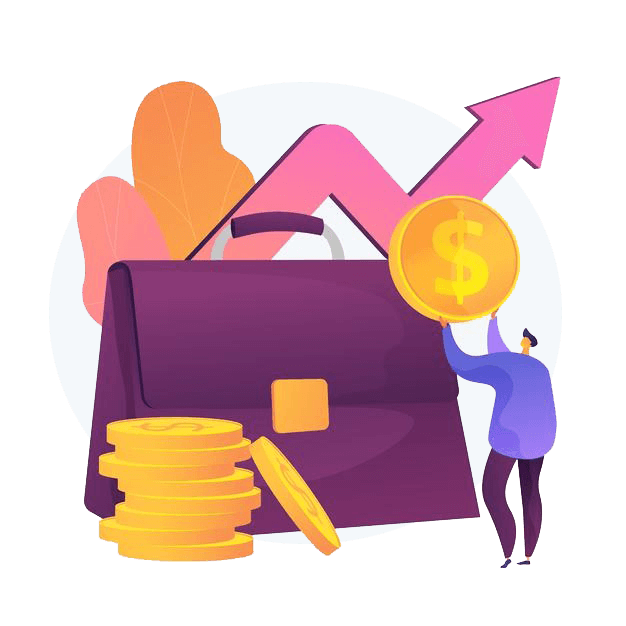 Why Stick to one marketplace when you can sell on Many!!
Schedule a meeting with experts to learn the real benefits of multi-channel selling and expand your business
Multichannel Challenge 2:
Absence of MSI:
MSI or Multi-Source Inventory is the feature that manages inventory by the locations. MSI makes it easier for the merchants to manage and control their multi-channel inventories. But the absence of multi-channel inventories makes it difficult for the merchants to handle the store. There are integrations provider that provide management of stores through one warehouse, but not all the extensions support MSI.
Solution:
Selling multi-channel on Magento with CedCommerce is the best option for you as our extensions are MSI compatible. If your products are on multiple warehouses then that can be easily managed with our multi-channel extensions. Our extensions support MSI so you can feasibly upload products directly from the warehouses.
Also Read:  5 Best Magento Marketplaces Every Seller Must Consider for MultiChannel Selling
Multi-channel Challenge 3:
Managing Multi Warehouses:
Managing multiple inventories is one of the biggest challenges while selling multi-channel. It may have been easier to handle and satisfy inventory manually when you were selling from your store and website. Still, it quickly becomes very inefficient once you start adding new channels into the mix. When monitoring and handling inventories, you can no longer rely on offline spreadsheets and documents to succeed and scale.
Keeping track of the sales and orders coming in from each channel and how those sales and orders impact the inventory you have on hand is not always easy. Moreover, it's just as difficult to try and keep track of orders, inventories, and relationships across all the warehouses, suppliers, and distributors you need to help all the channels you are selling on. Hence you need more tools to manage all the warehouses together.
Solution:
Multi-channel integrations by CedCommerce provide compatibility with the third-party warehouses. Sellers can easily manage multiple inventories and keep records of their sales with the help of eCommerce experts using our innovative multi-channel solutions.
Also Read: Essential Tips for Starting a Multichannel Business on Magento
Multichannel Challenge 4:
Need for Native Solution:
While managing your multi-channel store you need a native solution for your stores. This need becomes a challenge for all the sellers like you. Native Solutions play an important role as they are the best, safe, and secure. These solutions also provide superior customer experience and ease the management of the store for you.
Solution:
When it comes to native solutions then our integrations assure you that there will be no artificial feel while selling on the Magento store. We do not use any third-party servers for the communication between Magento and the marketplace API server. Data is fully secured with our multi-channel extensions and also there are no recursive charges unless sellers want the support.
Also Read: Omnichannel vs Multichannel eCommerce – Which is better for a Magento based seller?
Multichannel Challenge 5:
Bulk Products Listings:
While managing multiple stores, listing or uploading your products becomes a tedious task if you do not have any integration for your store. Manual uploading of products takes a lot of effort and then managing them too. Uploading products one by one becomes very annoying, so sellers like you require to do listings or uploading the products in bulk on the marketplaces which is only possible if you have selected the right eCommerce solution for your store.
Solution:
Our integrations are developed with innovative features through which you sellers can easily upload products in bulk saving their time and efforts. Along with this the extension also facilitates with Templating i.e, Category mapping. The categories and attributes can be mapped between the Magento store and the marketplaces. We also provide the auto product lister feature that automatically lists the products and its details on the Magento store as they are on the marketplace.
Also Read: 10 Reasons Why Magento Sellers Products Must Sell on Multiple Channels
Multi-channel Challenge 6:
ERP Integrations:
To help the business grow, ERP solutions become the need of the merchants as these ERP solutions transform, integrate, and scales the multi-channel business. Merchants use third-party ERPs for their business but that does not work up to the expectations of the merchants as the overall accuracy of the store is not improved. Hence you need the best ERP integration for your multi-channel business.
Solution:
Selling on multiple channels needs a proper planning software, so CedCommerce multi channel extensions also help in this by Boosting Productivity, Better Control Over Business, Eliminates Data Redundancy, reducing inventory costs, single Point of Operation, Improves Customer Experience and a lot more.
Multichannel Challenge 7:
Order management:
It becomes difficult to manage orders while selling on multiple channels. With a single inventory, the orders on different marketplaces can not be managed. It becomes quite tough to manage at the same time all the orders on all the multiple marketplaces you are selling. So there is a need for an eCommerce solution that can help in order management. Not only this but Inventory and Price synchronizations are not done at the proper durations which makes it confusing for the sellers to keep the record.
Solution:
Multi-channel integrations developed by CedCommerce are designed with exclusive features that help in managing orders on all the channels at the same time and also keeps the sellers updated with the notifications about the orders whenever a new is placed or rejected. It also synchronizes the inventory automatically at regular intervals of time and keeps the stocks and inventory updated.
Also Read: 10 eCommerce Challenges Magento Sellers Face While Selling online
We Are Here To Help You!
We are retail and Magento multi-channel commerce experts who are always there to help our sellers with the best solutions. Start your multi-channel business on Magento today with us and expand your business globally.
If you still have any queries regarding multi-channel selling, reach out to our Multi-Channel Expert or leave your comments below.