Learn All About Chinese New Year 2023 Sale – The Biggest Traditional Carnival
Running short of time? Get PDF of the blog in your mail.

Play Now
The festive season has always served as a piece of cake for online sellers. Among such eCommerce feasts comes Chinese New Year, a tradition that marks the beginning of a New Year according to the Chinese lunar calendar. So, as an online seller are you ready to be a part of this shopping spree and sell on Chinese New Year sales?
This Chinese New Year, sell on top online marketplaces like Shopee, Lelong, Lazada and Aliexpress.
What's In This Blog?
In this blog, we have tried to cover these aspects:
So without further ado, let's begin with the question – What is the Chinese new year…
What is the Chinese New Year?
Popularly known as Chunjie (Chinese for the Spring Festival), Chinese New year marks the end of the coldest days. It is one of the biggest traditional festivals celebrated in East Asian countries like Malaysia, China, Singapore, the Philippines, North, and South Korea.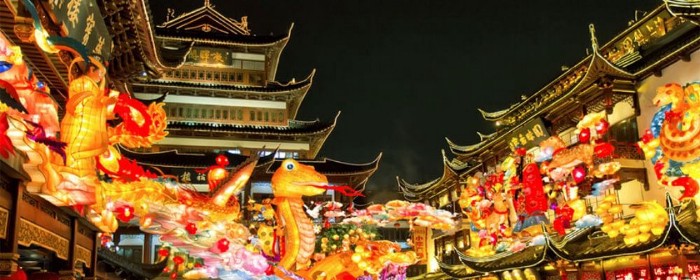 This festival is celebrated according to the Chinese zodiac on a 12-year cycle. In this, every year is represented by a specific animal. The year 2023 is the Year Of RABBIT.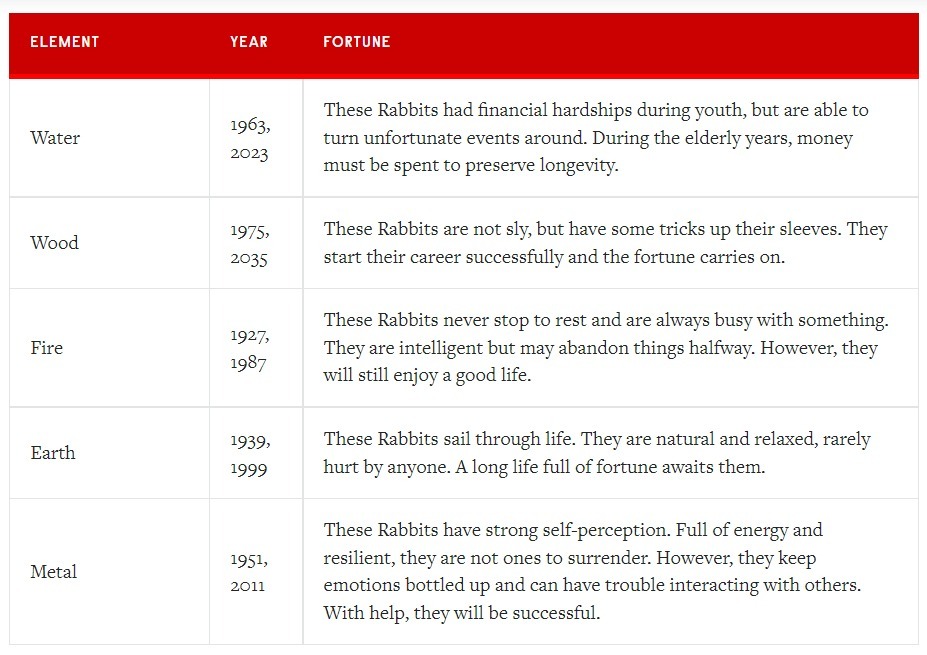 When is the Chinese New Year 2023?
This year Chinese New year will be celebrated on Sunday, 22nd January.
Is Chinese New Year Important for Sellers?
Yes!! There is no doubt that the Chinese Lunar year has been the biggest source of income for sellers in South East Asian Countries. Sellers associated with Online marketplaces like Shopee, Lazada, and Aliexpress desperately wait for this grand opportunity.
The sales during this shopping festival are very similar to Thanksgiving, 12.12, and Black Friday in the west.
In 2021, the overall online retail sales were 821 Billion Yuan during the Chinese New Year.
So Yes!! Chinese New Year 2023 Sale will be a paradise for online sellers – especially those based in the South East Asian region.
Is Chinese New Year Restricted To China?
No, this is just a common misunderstanding.
This festival is not only restricted to the South East Asian markets but sellers from all around the world take part in this grand shopping festival.
In fact, a report from Global Times concludes that 63% of products purchased for the Year of the Dog (the year 2018) came from international sellers.
Since a great chunk of sales comes through international sellers its profitable for sellers to try creative ways of selling products via Cross Border and Dropshipping to Earn more this Chinese New Year.
So the answer to the question is quite obvious that Chinese New Year is the perfect opportunity for sellers to earn loads in just a week.
But to sell better in Chinese New Year 2023, you need to know the significance of this annual lunar festival.
What is the significance of the Chinese New Year?
Unlike the world, China still has a great significance to the Lunar calendar. The festivals and traditions there are celebrated accordingly. Similar is the case with the Chinese New Year.
To get a much clearer insight, I have divided this section into 5 subsections.
The Tradition
The Migration
The Preparation
The Decoration
The Celebration
Let's go through them one by one…
The Tradition:
There is an ongoing tradition of Chinese New Year the Zodiac year of birth which is a 12-year cycle of the Lunar calendar. Each year is specified by an animal pertaining to the zodiac sign. This means that this year will be a Zodiac birthday of people born in the years 1927, 1939, 1951, 1963, 1975, 1987, 1999, 2011, 2023.
Here's an image of all the 12 zodiacs followed by the Chinese:
The year 2023 is the "Year of Rabbit."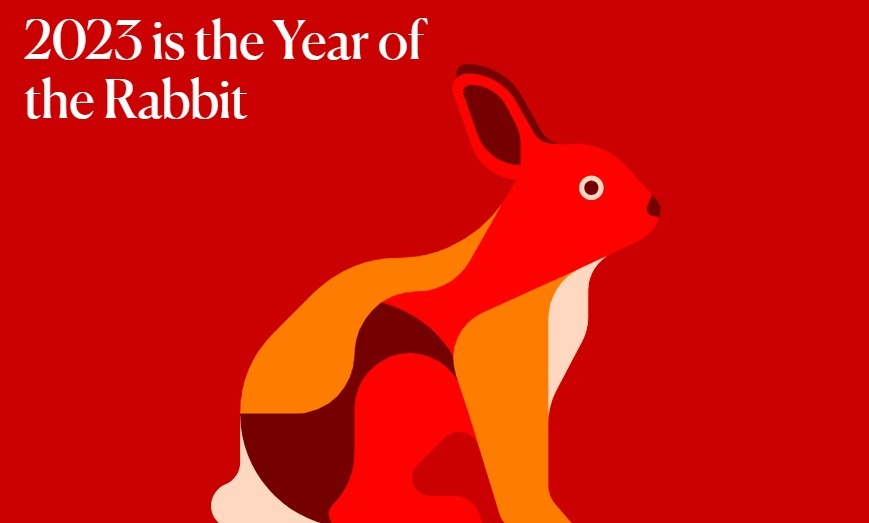 The Migration:
Every year Chinese New Year falls somewhere between January 21 to February 20.
During this time people from all around visit their hometown to celebrate this 2 week-long carnival. People prefer to celebrate this auspicious fest among the loved ones. This results in huge human migration popularly known as Chunyun (which is the Chinese for migration).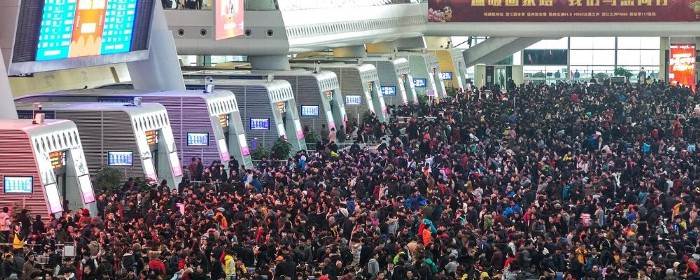 In fact, a report from a couple of years back shows that 1000 tickets were booked per second prior to the Chinese New Year.
In another report, the Flight bookings to the UK over Chinese New Year were up by 24% last year.
The Preparation:
Being a 2 week-long festival the local people begin with the preparations of Chinese New Year from the 24th of the 12th lunar month, somewhere in the mid of January.
The first step, to begin is by cleaning their homes. Not only is this a necessity but also an old tradition. Cleaning the house symbolizes sweeping off the misfortune away thus welcoming the new year with good fortune.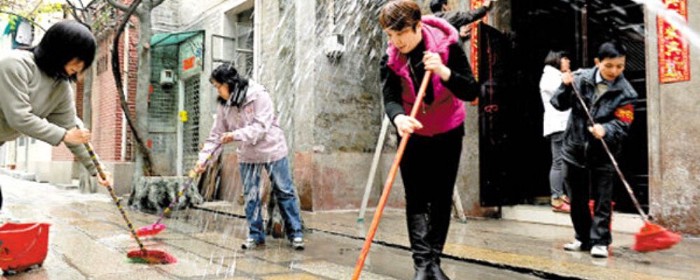 People do all the laundry before the beginning of this new year festival begins. The tradition speaks that washing the laundry during this feast means washing away good luck.
5 things considered lucky during Chinese New Year:
Decorating the house with flowers and fruits
Throw out or give away broken & unused items
Bathe in pomelo water
Eating sweets
Give out ang pao – red envelopes with money
5 things considered unlucky during the Chinese New Year:
Shaving and cutting hairs
Speaking of Death or any other misfortunate incident
Showing anger or swearing
Using sharp objects
Breaking of objects (like glass or pot)
Now coming back to our blog, let's discuss the most important part of any festival – the decorations.
The Decorations:
Decorations are a very significant part of any festival. Decoration creates an ambiance of festivity in the atmosphere.
Similarly, Chinese New Year has great significance for decorations. The whole town is painted in a red festive spirit with big decorative lanterns hanging all around. The color red symbolizes good luck, and therefore there are bountiful red color decorations used during the Chinese new year.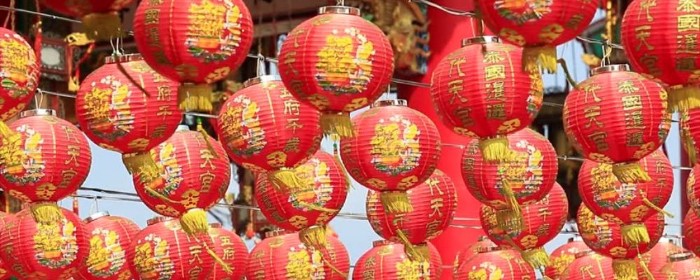 The demands of these decorations spike up during these festivals and among those demands, the most important is the red lantern.
Remember those Iconic Lantern Festival that you might have witnessed in various movies….. Well, it falls around this new year and is celebrated over a major part of the world.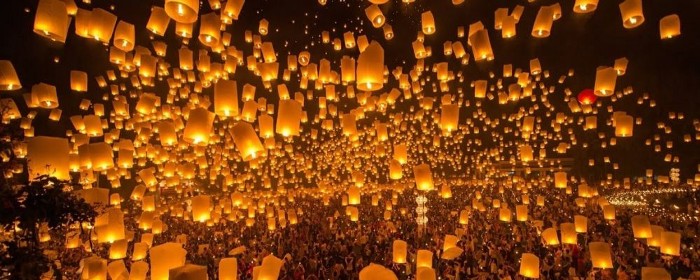 The Celebration:
Chinese new year is celebrated for 15 days. We have broken down each and every day for you:
Day 1:
The Beginning of the Year.
Day 2:
The day for welcoming sons-in-law, or visiting the wife's side of the family.
Day 3:
The day of cleaning the house & spend quality time with family.
Day 4:
The day of welcoming the Gods of wealth and kitchen by lighting candles.
Day 5:
The Birthday of the God of Fortune also known as the Festival of Po Wu.
Day 6:
The day of Driving Away the Ghost of Poverty by throwing away ragged clothes.
Day 7:
The Day of Mankind – pray to ward off illness and disasters.
Day 8:
The birthday of millet – an important crop in ancient China.
Day 9:
The Birthday of the Jade Emperor – grand ceremonies in Taoist temples.
Day 10:
The Birthday of the God of Stone – offering food to the god of stone.
Day 11:
The day of the Dragon Dance Festival where people dance in a long line.
Day 12, 13:
These are the days of resting.
Day 14:
The day for the Preparation of the lantern festival.
Day 15:
The day of the Lantern Festival – the Chinese equivalent of valentine's day.
Checklist of things to do this Chinese new year 2023:
Enjoying Family Reunion Dinner
Crackers and Fireworks
Playing Cards & Mahjong
Praying to Gods
Decorating with lanterns & couplets
5 Famous Food You Must Eat during Chinese New Year:
Moss Seaweed for Prosperity
Sweet Rice Balls for longevity
Chicken and Prawns for Happiness
Pomelos for fertility
Noodles for long life
You must be wondering I have not discussed gifts yet. Well, I was saving it for the last.
Are Gifts Important during the Chinese new year?
Giving gifts has always been a festival tradition all around the world as it strengthens relations and brings people closer. Similarly, during the Chinese new year, giving gifts is considered sacred.
You might have witnessed the red envelopes (ang pao) during this time of the year. It is an ongoing tradition where gifts are given by the elders to their younger ones in a red envelope.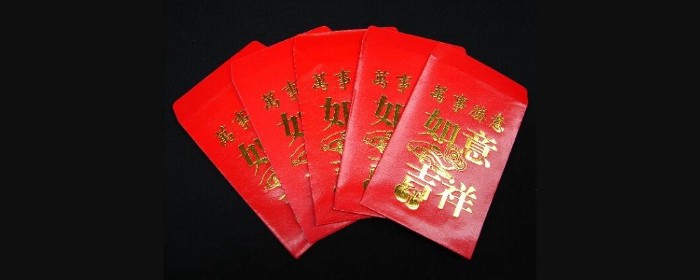 During the time of the Chinese new year, people give out gifts wrapped in a red envelope to children, employees and the ones who are less fortunate.
Apart from that, there are various other gifts which are considered ideal for this festival.
Best Gifts Ideas For Chinese New Year 2023
Here's a list of a few gifts that you can consider for Chinese new year:
Tea: Being the most common drink in China, tea is something that everyone loves. During vacation time when the whole family sits and share their life experiences, tea is the best companion.
A Fruit Basket: Fruit basket is an ideal gift to be shared during the new year. Make sure to include apples and oranges in the gift basket as according to Chinese tradition, apple signifies safety and orange symbolize fortune.
Traditional Wear: Clothing is also a very good option that can be considered while gifting. You can go for traditional Chinese dresses like Qipao, Hanfu, Tang suit and many more.
Hats or caps: Hats had been a very significant part of the Chinese costume code and that's why it can be considered as a perfect gift.
Candy & Toys: If you are considering to gift a kid then candy and toys always remain the best possible option for them. Alongside those, you can include a red envelope too.
Note: Never gift anything in black or white. These two colors are often related to funeral and thus might cause discontentment among the mind of your host.
Since we have covered all you need to know about the Chinese new year, Now let's move to the last segment of the blog which is…
How can sellers benefit & sell on Chinese New Year Sales 2023?
Chinese New Year is a perfect opportunity for online sellers to make the most of this 15-day fest. All you need is a proper far-fetched planning and smart execution.
Stack Your Inventory Red:
From red lanterns to red envelopes everything is painted red during the Chinese new year. So, first and foremost, start by adding red-colored products in your inventory.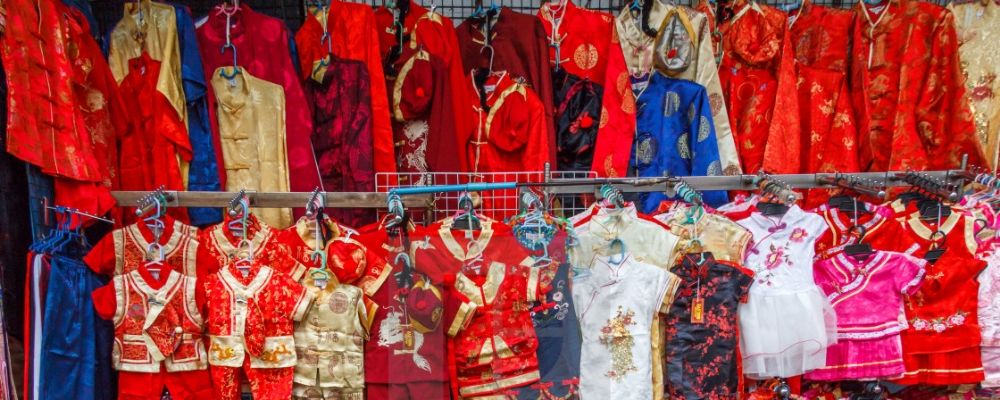 In case you are selling dresses online, you need to add a special category for this festival and add dresses pertaining to it.
Earn from the RABBIT:
Since the year 2023 symbolizes Rabbit as the zodiac animal, so you have to try to benefit from it.
Last year ( the year of the Tiger ), there was a huge demand for TIger merchandise. Goods like Tiger printed t-shirts, shoes with small Tiger embroidered on them, Tiger pillows, Tiger keychains, were sold in bulks.
Similarly, this year there's going to be a huge demand for items pertaining to Rabbit. You can simply add a few additional merchandises to your product categories.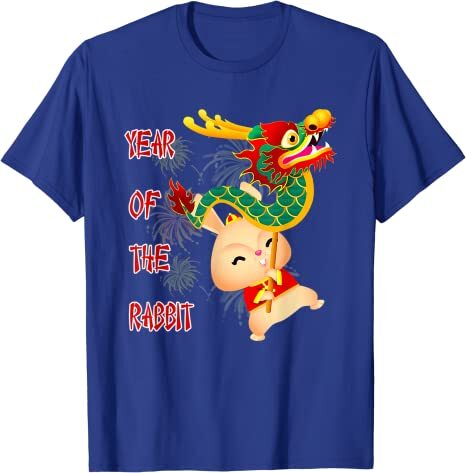 To focus on Brand Building you can offer additional gifts like Rabbit-themed cushions, bracelets, or a wall hanging with your brand name embroidered somewhere.
Prep Up The Delivery:
This is a time of the year when most of the people leave for their hometown hence resulting in a shortage of carriages and drivers.
So as a seller it becomes your responsibility to ensure that your delivery and transport medium is up to date.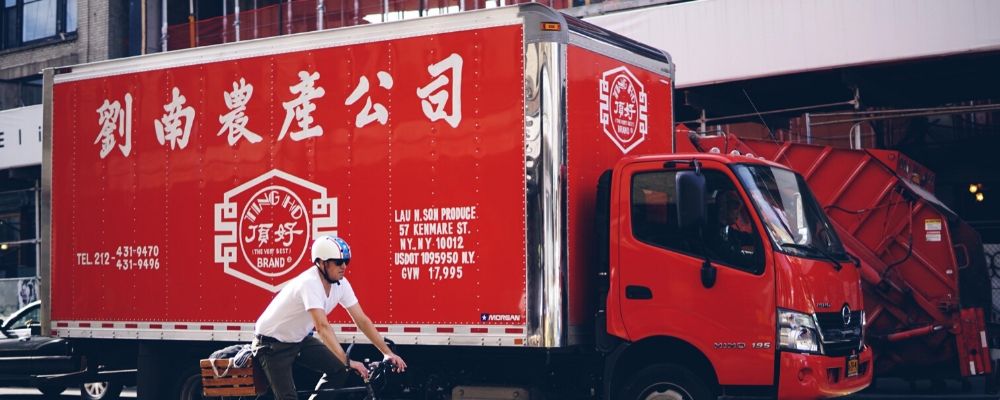 Traffic during this time of the year is bad. So consider hiring a few delivery companies to meet your increased demands.
Be ready to handle an increased demand:
It's often disappointing when sellers are unable to meet with a sudden hike in sales during the festive season. It results in loss of business and brand degradation.
So be ready to meet the increased demand during this Chinese New Year. Start prepping up a week before the fest begins. Hire a few additional staff and never miss a single order.
Use Centralised and Automated eCommerce Extensions to tackle bulk orders and management.
Play The Discount Card:
Ok, Until now you know that there's going to be a huge demand and your customers will be like a swamp of bees. All you need to do is show them flowers, they'll come running back to you.
In the case of online shopping, discounts will act as perfect flowers hence attracting bulks of customers to you.
Once the customers start coming, you know what you have to do…
You have learned how, but now you must be worried about where to sell on the Chinese new year 2023.
Planning To Sell But Don't Have A Website? No Problem
If you wish to start from scratch you can easily build your own website on any of the preferred eCommerce platforms like Opencart, Prestashop, Magento or WooCommerce.
In case you don't have products to sell – you can simply import products from top marketplaces using product importers for Taobao, Tmall, Aliexpress, 1688. 
After building your website all you need to do is choose the best marketplace to sell.
Top Online Marketplaces to Sell in Chinese New Year 2023 Sale:
Don't have an account on any of the above marketplaces? No Problem!! Just connect your shop using marketplace integrations and start selling today.
Top Countries to Sell in Chinese New Year 2023 Sale:
Malaysia
China
Singapore

Philippines

North and South Korea.
Chinese New Year Sale Infographic:
Conclusion:
To sum it all up we can conclude that the Chinese New Year sales is the biggest annual carnival that portrays Chinese tradition and heritage. This 15-day long shopping carnival can easily be molded into the biggest selling opportunity for online sellers.
If you are an online seller looking to benefit from the hype in sales during this Chinese new year, act before the opportunity vaporizes.
If you have any additional questions regarding how to sell during Chinese New Year Sale 2023 then comment below.