How to create an online marketplace website like Flipkart?
Running short of time? Get PDF of the blog in your mail.

Play Now
Do you ever consider how to build an E-commerce Website like Flipkart? Ever wondered how an online bookstore went on to be a $2.5 billion company within a span of 10 years? Ever wondered if you could create an online marketplace like Flipkart of your own and achieve the same feat? 
Online marketplaces in the present times have transformed from a nice-to-have option to a must-have one. Shopping online definitely seems likemore a much convenient and safer option, to say the least. Not to mention the availability of many products and accessibility to many payment methods, which is almost a given now with all marketplaces. If you plan to create an online marketplace like Flipkart needs not to be a hectic task. With the right strategies in place and proper planning, the ride could be smooth. We're here to answer the most pressing question – How to create an online marketplace?
Why create an online marketplace like Flipkart?
When you plan to create an online multi-vendor marketplace like Flipkart, it becomes inevitable to find out if an e-commerce website like this is actually solving a customer problem. A lot of research and evaluation must go into your business idea to establish its substance.
The idea online marketplaces bank upon is simple: Convenience is very important to the customer. Customers are demanding faster access to products & services resulting in an even larger number of people shopping online.
Considering the increasing popularity of the e-commerce sector and the fact that convenience is a value proposition for the consumer such marketplace will continue to witness huge growth in the years to come. In the US alone eCommerce sales could surpass over $740 billion by the year 2023.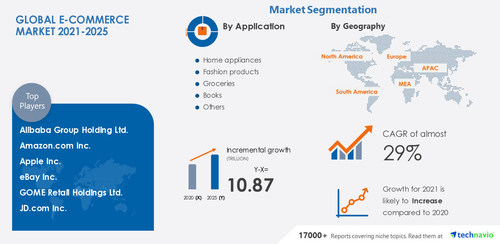 Flipkart is an Indian e-commerce company with its headquarters in Bangalore. It began its operation by selling books online. Sachin Bansal and Binny Bansal laid the foundation of this giant marketplace, Flipkart in the year 2007. It started off as an inventory-based model and then went on to restructure itself as a multi-vendor marketplace in 2013. Today it has evolved from being an online bookstore to an eCommerce giant. The revenue comes around to be over $37.6 billion by the year 2021. The website boasts an Alexa ranking of 80 globally. It is the first Indian e-commerce company to reach the $1 billion mark.
Steps to take care of when starting a multi-vendor marketplace
Before diving into the steps to start a multi-vendor marketplace, explore the enterprise marketplace guide. The guide details the process of starting an enterprise marketplace at all stages. Click on the link below to get your copy of the enterprise marketplace guide.
Research extensively for your eCommerce business
The sole idea behind putting in rigorous research is for you to gain a stronghold in the niche that you want to proceed in. There's nothing that is not possible with a marketplace website. It's crucial that your eCommerce website addresses a pressing problem statement for it to stay relevant. Before you begin to create one, be it Flipkart or any other that you fancy, a detailed understanding of the niche is a must. It's 2021, and for you to meet your customers' rising expectations spend time understanding the market and the customers you seek to target.
Get to know your competition before you create an online marketplace
Once you've zeroed in on your niche the next step is to find out your competition. The presence of other players in the field doing good business is evidence enough for demand in the market. Find out who your direct competitors are. Once you've done that try to figure out the approach they follow to carry out business, what works for them, and what does not. If you manage to learn from the mistakes of others you will end up saving a lot of time and effort. Competitive Analysis will also help you figure out what is being committed to your customer base, setting your expectations right about what you ought to deliver and how.
Choose an eCommerce platform
The eCommerce platform you choose will be the heart of your multi-vendor marketplace. It is the operating system of your eCommerce marketplace. Once you set out to make your choice you will find the many options available. Shopify, BigCommerce, and Magento are the most popular eCommerce platforms that have the ability to create a dynamic marketplace website. All you need to do is understand your requirement well and take a call basis that.
Pick the best name for your online marketplace website
Then comes the stage of choosing a name for your multi-vendor marketplace. You ought to choose a name that in addition to relating well to your products also has a great recall value. It is advisable to not use abstract names and rather go for ones that can instantly click with your customers.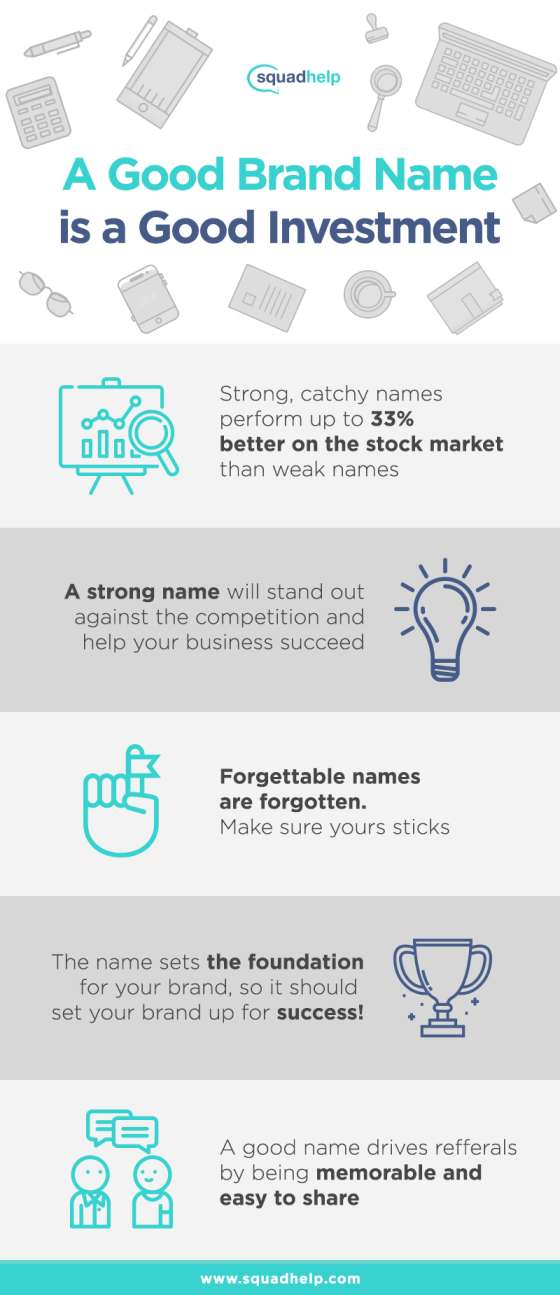 Source: www.sqadhelp.com
Prepare your eCommerce Store ahead of Holiday Season. Get FLAT 20% OFF on Magento 2 Marketplace Solutions and PWA Theme. View complete offer details!
How to create an online marketplace like Flipkart that stands out?
To build an E-commerce marketplace you'll have to check all the boxes of expected feature requirements. Starting an e-commerce website means considering different dynamics of making the experience of buying and selling an efficient one for the customers and vendors. This includes the following:
Plenty of options for vendors to add multiple products and their variants:
e-commerce Marketplaces such as Flipkart, Snapdeal, etc. allow the coming together of multiple sellers on its platform and enable them to showcase their array of products and their corresponding variants.
Managing orders:
Enables the vendors to manage their orders, and create invoices and shipments for the same. Effective order management handled by the sellers themselves helps infuse efficiency in the larger goal of customer satisfaction.
Separate shop page for vendors:
E-commerce websites such as Flipkart, Snapdeal, etc. offer separate shop pages for different sellers that list the products of that particular vendor only and also include details provided by the seller at the time of registering on the marketplace.
Online payment and different payment modes:
In order to make the payment system more robust for the customers as well as the sellers on their e-commerce platform, online payment is integrated within the multi-vendor marketplace itself. With the inclusion of online payments, conversion rates also improve.
Allowing customers to review and rate the vendors:
Multi-vendor e-commerce platforms such as Flipkart, Snapdeal, etc. are largely built by leveraging customer trust and word of mouth which is undoubtedly the most trusted way of establishing credibility among the community. Hence, allowing users to review the services seems like the most plausible idea. This would be the most logical step to convince more and more people to use the offered service.
Easy returns and refunds:
Multi-vendor marketplaces often allow for easy returns and refunds to their customers. This is done in order to establish credibility and facilitate better shopping experiences without hesitation purchase.
Multiple shipping methods:
E-commerce websites are seen to allow sellers to provide customer support by offering many shipping methods.
Filtered results:
The customers are offered the ability to get filtered searches. These filters are based on various attributes desired by the customer on these e-commerce multi-vendor marketplaces.
CedCommerce supports entrepreneurs willing to create an online marketplace like Flipkart owing to its Marketplace extensions. For assistance visit: CedCommerce.com
Use coupon "NEWYEAR25" to avail FLAT 25% on all marketplace solutions and Magento integrations!
How to Build an E-commerce marketplace like Flipkart?
To Build an E-commerce Website like Flipkart there are certain must-have features. Online payments, functionality for review and ratings, filtered searches, etc are some of the most popular features. These features could help in building an efficient website.
The three major action items that an online business owner must address for building a marketplace are-
Domain Registration
Hosting
Design and Development
Building an E-commerce website like Flipkart from very scratch is a time-consuming task. Entrepreneurs also wonder how much it cost to Build an E-commerce Website like Flipkart. The time that you could use to build a strong customer user base, goes into dealing with the technical aspects of building the platform. All the time lost is added cost.

What is the future of eCommerce?
Before you go on to Build an E-commerce Website like Flipkart, understand the future of the industry. Past trends and future patterns of eCommerce growth both seem very promising. Ecommerce sales accounted for more than 50% of the total retail sales in the past year. The figures are encouraging, hence, depict the largest growth share in online sales since 2008. The future of eCommerce is bright.
Which e-commerce platform should you choose? Discuss with our experts

Worldwide eCommerce retail sales are expected to reach new heights by 2025 with anticipated revenue of $1 trillion.
CedCommerce offers the required technical solutions tailor-made for building one such platform. CedCommerce's Magento 2 Marketplace extensions and add-ons are ready-made affordable solutions to help you build an E-commerce marketplace like Flipkart. These extensions come with a bevy of features to aid the development of a rich multi-vendor marketplace. A marketplace equipped with these features is ought to have the best functionality.
For Building your own multi-vendor marketplace and to see what our clients have to say about us please visit: CedCommerce
Some of the inspiring success stories of marketplaces that grew rapidly-