How to build trust of your new online marketplace?
Running short of time? Get PDF of the blog in your mail.

Play Now
Building trust of your new online marketplace means making your online shopping portal safe for users that include sellers and buyers. You will gain higher profits when your business has all the essential components that help you achieve a user's trust and become a reliable platform.
Buyers and sellers both fear to deal with each other. Both are essential elements, and therefore they both are liable to your marketplace. Sellers believe that your marketplace has real buyers who will not con them. Like sellers, buyers also acknowledge that your marketplace has honest sellers who are not selling fake products.
Our marketplace solutions will help build trust in your marketplace.

Why do customers not trust your marketplace?
We are mentioning the aspects that putting your marketplace at risk. These are the aspects where you have to focus because they are the barriers between your marketplace and customers. Do you want to see the risk users perceive before using online marketplace sites so that you can minimize them in your one? If yes, then let's discuss four significant risks below-
1. Low seller confidence- One of the pioneer reasons business people struggle to create trust in users regarding their marketplaces is they fail to generate confidence in sellers. They are leaving no way for sellers to boost up their morale. And the marketplaces lack tools that can guide sellers in uploading proper images, account management, or looking after their inventories. According to Mark Dorsey, the co-founder of Bonanza.com, the problem is that a lot of sellers are still learning their craft of displaying products in the online business.  
2. Having an unorganized marketplace– Because of tricky navigation, users find difficulty landing their desired product page and are spending a long time searching for it. At last, skipping to a competitor's marketplace seems the best option. Moreover, users do not have a whole day to wait for a marketplace to load. It should be there in the blink of an eye. Other than poor navigation and loading speed, improper product display devalues it.
3. Buyers feel insecure in sharing personal details– The new marketplace has a high possibility of scammer attacks. It is, in fact, the first target for scammers. Because of its novel status, they can easily apply tricks and hack the account credentials of buyers. That is why users are unlikely to share their personal and financial information. This spectrum is where your multi-vendor online store fails to create trust.
4. If the marketplace does not have any customer support– Customers cannot trust your marketplace if they are unhappy with your service and criticize it if the delivery takes longer than the said time. Even unfair seller practices bring down the trust value of your marketplace. Selling defective products or speaking highly of a low-quality product in descriptions can affect the marketplace's reputation. If such a problem persists, it can prevent website promotion.
These risks will not block the success of your marketplace if you study and apply simple strategies of creating trust in your marketplace. Let's see what are those simple strategies.
How to secure buyers?
Buyers feel safe to shop from your marketplace when they see professional sellers, high-quality products, a page of your marketplace on social media, and a responsive website. However, a payment system and customer support is the cherry on the cake. You should be looking to make your customers feel more secure as part of your customer lifecycle management process to increase repeat customers. 
1. Strong payment service
Buyers trust marketplaces that are having a secure payment system. They mainly worry about the misuse of payment details through cyber attacks. This flaw of a marketplace fails to build the trust of a buyer.
Thus, marketplaces are greatly fighting to obtain a risk-free payment platform. A registered one helps in creating trust in your marketplace. It will not let customers feel insecure while making payments.
A secure payment platform safeguards crucial data from being compromised. Building trust in your new online marketplace becomes easy by focusing on this aspect. He can freely pay via secure electronic transactions. It features global payment processing networks Visa and Mastercard.
These networks process payments between the merchant's banks and the card-issuing bank. This system of internet protocol even saves cardholders from fraud. Building trust in your new online marketplace can best result due to global payment processing networks by using the following software packages- 
Payment Gateway Server Software– The payment gateway transfers money to the merchant's account. Every financial service company is providing payment gateways. Paypal, Stripe, Worldpay are some of the famous names of payment gateway. The customer's bank provides it at the time of online transactions. 
Digital Wallet Software– Digital wallet stores a history of transactions. It is a software package downloaded and installed on smartphones. Only cardholders can use this application. The Digital wallet also offers safe and easy online payment. It generates a simple security key at the time of registering an account in the app. Payment is made by entering this security key.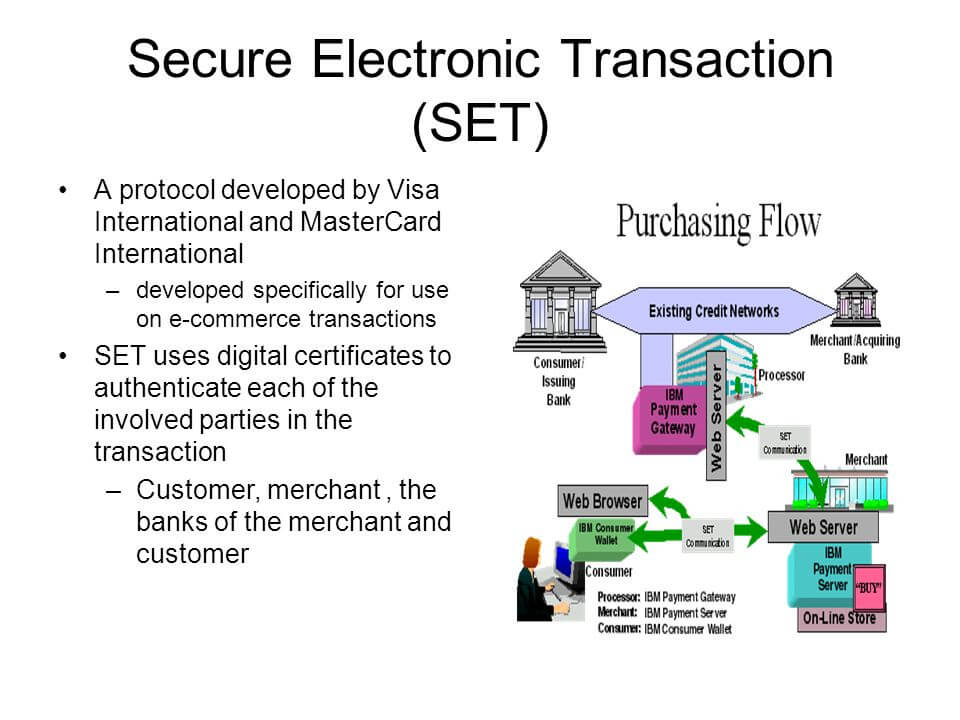 2. Having a supportive team for customers
A marketplace builds a reputation after its responsive customer support. It listens to the customers' problems and resolves their complaints in a short period. A stable and trained team of agents plays a crucial role in building trust in the marketplace for customers. Some of the best customer service-related practices can be a game-changer for your multi-vendor marketplace-
Presence On All Communication Channels- Some people decide to tweet you on social media, use chatbots or drop emails. According to Forrester, 31% of customers report reaching out to a company via Twitter and 45% have used online chat. That means you have to bring your marketplace on all communication channels by forming a team for social media that handles all of your profiles.
Organization of Team– Having a trained team for customer service is ineffective if unorganized. An organized squad assures systematic processing. Equip your team with tools applicable to solving customers' problems. Shared inbox and saved replies for repeated questions are some of the ways to assemble the team. 
Enable Self-Service- Over 70% of consumers prefer self-service portals because many like to solve a simple problem on their own. They do not want to contact the customer-support expert for every minute issue. For their ease, marketplaces have answers in the customer-support section for questions that users commonly ask.
How to bring genuine sellers to your online marketplace?
Improving your marketplace for building trust in it also includes having professional sellers. You must have wondered why sellers prefer to sell on marketplaces like Amazon or Flipkart? Because these giant players have a larger buyer database than all the other ones. They know that BloombergReach Inc found that around 55% of buyers shop through Amazon's website or mobile app.  
Marketplace business people like these are intensely studying the risk of selling on marketplaces. On the basis of their findings, they are working to reduce risk to make a marketplace trustworthy.
Look at the success of NewBorn Cart and JabKas. These are the two marketplaces for baby products operated by its founder Nowfal Beary. He started his business with 10 products online in 2015 and today he has more than 100 products on his two marketplaces. Marketplaces like these are adapting following practices-
1. Educating sellers
Create a guidebook for sellers that has everything from carrying their conduct to presenting products. It should have answers to common questions raised by them. Along with questions, mention rules and warn them for taking strict actions if they do something fishy.
Besides, you have to stop letting the images vary from the actual one. This happens because many sellers lack the skill of clicking the right photos. They miss out on all the information about the product. So, guide your sellers to upload product photos and write about them properly. Amazon provides services to sellers from third party professionals for product photography, account management, and much more. 
2. Punishing sellers
Many times, sellers start taking their services lightly and make careless mistakes. For instance, they either forget to ship the item or delay the delivery of orders. Such carefree acts disappoint customers and tarnish your marketplace's image. To stop such things from happening, rating them is the best way. In fact, giving scores also works. Marketplaces can freeze their accounts based on the low scores they get. It can also filter loyal sellers.  
3. Motivating Sellers
It will help motivate sellers to engage with your marketplace for a long time and serve their valuable services. A seller often fears that he is not getting known for his service. Instead, the marketplace is taking his credit. There are also instances of other sellers copying his product designs. Some marketplaces even allow them to copy his products and sell them as their own. In this way, the original one receives less profit than the one who created a copy.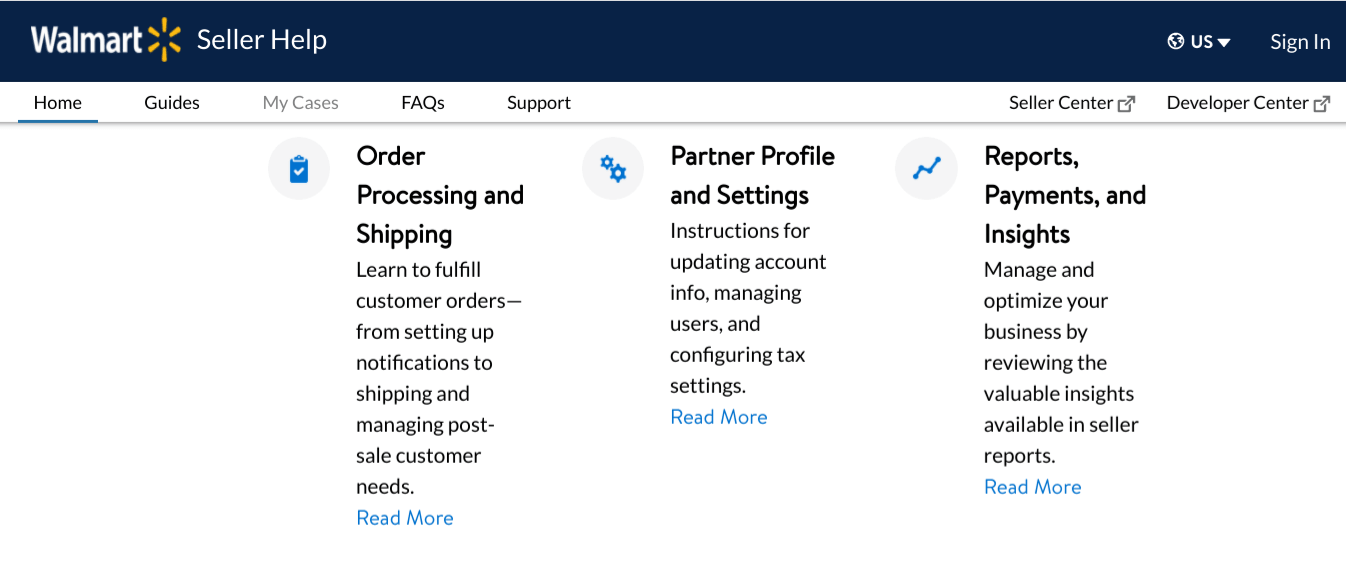 Image Source: Walmart.com
Also read: How To Attract Sellers For My Ecommerce Marketplace Website?
Focus on building trust in your new marketplace platform
A new online marketplace faces issues with increasing sales in its starting days. Sales growth is slow because building customer trust takes time. Besides, your marketplace will lag behind the top ones if the flaws mentioned above remain unattended. It requires immediate attention to payment modes and overall website presentation. Addressing issues enhances your venture to the finest.
1. Reviewing system.
Rating and reviews on your marketplace play a key role in building users' trust because they come from real users who have already purchased from your marketplace. Customers rarely trust a marketplace that does not have any rating. Therefore reduce this snag by getting good reviews and a 5-star rating after users receive their orders in a good condition. The bad state of products or poor service prompts them to leave negative reviews.
This quality even makes you eligible for your presence on a review website like Trustpilot. A buyer indeed checks a website like Trustpilot for foolproof ratings and reviews. It is a website showing good or bad responses from customers on a marketplace. You can brag about your marketplace if it is tagged the best by trusted platforms.
Asking users to express their viewpoints makes them feel honoured and engages them more in your online marketplace. Request them to publish their comments and rate the product and services under the review option. The option should have fields for comments, attributes, and starred ratings. Customers spend just a few minutes stating their feedback on the website. These reviews can help describe your product even better to your prospective customers.
Many big marketplaces have built customer trust around their rating systems. Amazon owns a network of 5-star rating and comment reviews. Similarly, eBay incorporated a 5-star rating and the binary system that assigns attributes according to likes and followers. Building trust of your new online marketplace can be done by you in this way.
The image below shows a seller is star-rated based on criteria like communication and shipping time. These minute details altogether build trust in your marketplace sooner or later. In a recent report, Forrester found that ratings and reviews positively influence customers.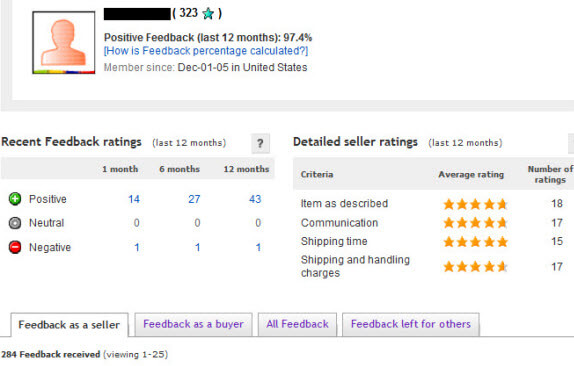 2. Design a product-oriented website
You might be wondering why your marketplace is receiving less traffic. The probable reason could be less detailing of the product. How will a buyer purchase with half-cooked details about the product? Customers expect complete detailing of products before finalizing their purchase.
Transparency enables your customers to trust your website products. It means having clear images, terms, conditions, returns or replacement policies, rating and FAQs, add-to-cart, and buy-now buttons. We have seen global leads like Amazon adjusting all the information on a single product page. This strategy reduces the number of webpages the buyer has to change.
Moreover, navigation is also necessary for users to land the desired product webpage. It gives surety to the user that he is viewing the right page. He is not considering an irrelevant page. Easy navigation saves a user's time too.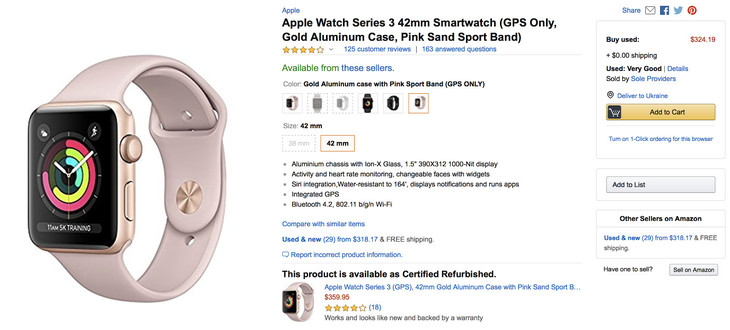 3. Carefully curate content
Carefully curate content to ensure buyers get the right product they have ordered. Quality also matters along with quantity. How would you feel if you have ordered a product and got a broken piece? It's dismaying. Right? Your customers feel the same as you when they receive a damaged or low-quality product.
There are many established marketplaces like Bonanza that screen sellers or products before allowing the sale. Etsy has a similar set of guidelines for them to read and accept before the deal. It has a team for evaluating the pieces of art before selling. RubyLane follows a similar concept.
Moreover, curating your marketplace's content ensures stock availability. Buyers visiting a multi-vendor online marketplace for buying expect their products to be always available. It is not a good sign if the marketplace is listing the product but shows unavailable in the next moment. This mistake leaves them disappointed. Therefore, before listing a product, make sure of its availability.
An optimized marketplace has high-quality, endless products. It makes customers shop from you again if you have maintained your stock well. Building trust in your new online marketplace is easy when it is known for infinite stock availability.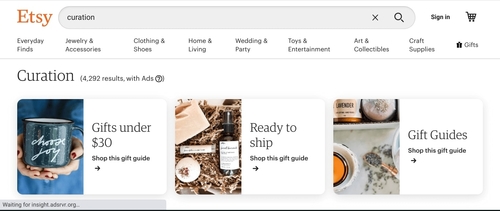 Image source: Etsy.com
4. Verifying the users
Verification of service providers and even the buyers is one of the most effective ways of creating trust in your marketplace. It decreases the probability of fraud and reduces the doubt that the person behind the screen is not faking himself.
He is the genuine one who will not cheat the marketplace. As a result, both sellers as well buyers feel secure to shop from your marketplace.
PwC study is verifying this fact by stating that about 89% of users believe the sharing economy runs because of trust between buyers and sellers.
Marketplaces are implementing various methods of identifying the real face. Those methods are email and phone number verification, connecting the user's profile on the marketplace to his social media profile. In fact, many peer-to-peer marketplaces ask users to enter their addresses for sending service providers to their homes.
Only the email and phone number verification are not enough because anyone can enter his details in the name of another person. At the same time, social media linkage is also helpful in linking a user's profile because it authenticates if he has more than 200 friends on it.
This means that the user is genuine. Knowing the customer's address helps sellers to send their products to the exact location of the real user, and even the service providers reach safe places where customers are not habitual of abusing them or their services. The ride-sharing marketplaces need to validate the employment history of drivers and their clean background that is free of criminal charges. Building trust in your new online marketplace includes verification of users too.
5. Developing your platform's outreach on social media
Building trust in your new online marketplace with an account on social media gives you immense traffic. People learning about building trust in their marketplaces often ask themselves what does it mean to have a social media presence. Making its online marketplace's presence on social media platforms like Facebook, Twitter, and Instagram creates a larger user database.
A marketplace page serves as an attraction to even users who are not specifically targeted. It develops an interest in new users who later convert themselves into a lead. 
Nicolas Cole went a step further in thinking that social media is becoming a social marketplace as people start shopping on their social media profiles while scrolling their feed.
Creating colorful content is the key strategy for luring people to stop scrolling the feed and check the products on your marketplace. Integrate a system through which they shop from their Facebook app and without switching to another app. 
The content should have photos of newly launched products, best offers, deals, discounts, or even the giveaways you have organized. Let a newcomer see the number of likes you have on a post and followers of your pages. With about millions of users on social media, your marketplace reaches the exact target users and see how best it is doing in return on investment.   
Conclusion
Building trust in your new online marketplace needs smooth functioning. It should create confidence in buyers as well as sellers by solving their problems. They should not be spending long hours using your marketplace. You can also use Magento Marketplace to provide your customers with a smooth interaction.
You can achieve this outcome by providing sufficient space for full product information. Along with the product, keeping lenient terms and conditions prevent misuse of your website. such efforts are crucial because buyers expect complete loyalty from a marketplace. They perceive it as indispensable- never runs out of stock. Do you also want to create a new marketplace too? Then read here: Start a successful e-commerce marketplace.