Website as a Marketplace: How to create an online marketplace?
Running short of time? Get PDF of the blog in your mail.

Play Now
How to create an online marketplace website? It's the most important question if you are looking to start your online marketplace. Since you've landed here, we'll assume you are either planning to create a marketplace website or have already started. For the latter, you can transform your website into a marketplace. A website like Amazon is what you must be targeting. It's common to have doubts and queries when you set out to start an eCommerce marketplace. That's why we're here to help.
This blog will answer your questions about the eCommerce marketplace business.
We'll help you with tips to build an online marketplace website.
If you do not have an online marketplace store yet its time to start building now
In a hurry? Jump straight to the section you wish to read.
Table of Contents 
What is an online marketplace?
An online marketplace is a platform to find different products from different vendors, shops, or persons showcased together. The owner or admin of the marketplace does the job of attracting customers. The marketplace owner handles processed transactions and third-party vendor deals.
Enterprise marketplaces, a subset of online marketplaces, are gaining popularity among retailers who want to bring their existing business operations online. If you, too, want to start an online marketplace, here's the guide that can guide you through multiple stages for the same. Click on the link below to access the guide.
Before we discuss how to create an online marketplace, it's important to know what an online marketplace is. They are also known as multi-vendor marketplace platforms.
Manufacturing and shipping work might also be a part of his job unless delegated to a third party. Amazon, Etsy, and eBay are a few top online marketplaces that are doing well in the industry. Apparel, food, grocery, and fashion products are some popular areas where online marketplaces have made their mark. Hyperlocal marketplaces are the latest hit that delivers within a limited geographical area in the shortest time possible.
With every passing day, the popularity of online marketplaces is increasing. Thanks to the benefits of online stores for all its stakeholders.
Do you also wish to create an online marketplace? If yes, begin exploring.

Be it offering a variety of products for its customers, or enabling hundreds of sellers to get online, eCommerce marketplaces have a lot to offer.
Streamlined processes, the ability to attract customers, and seamless shopping experiences are some more reasons why sellers and customers alike are choosing online marketplaces.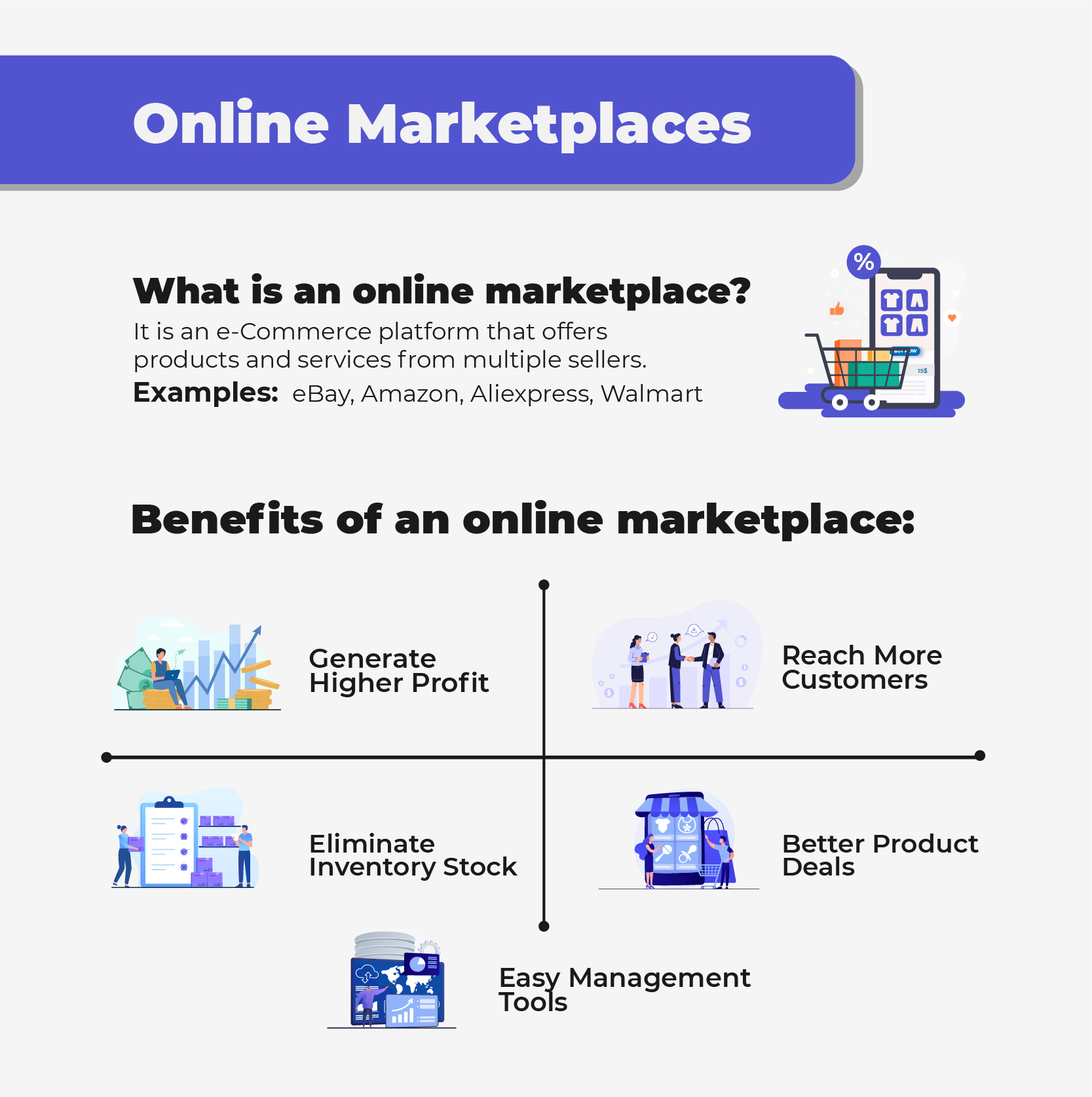 Why should you start an online marketplace?
You should create a digital marketplace because it is a powerful platform that makes buying and selling easy, offering something to everyone. The presence of many online sellers keeps prices in check, ensures product quality, and improves services. A win-win situation for all.
"Uber, the world's largest taxi company, owns no vehicles. Facebook, the world's most popular media owner, creates no content. Alibaba, the most valuable retailer, has no inventory. And Airbnb, the world's largest accommodation provider, owns no real estate." – Tom Goodwin
Building an online marketplace website is a profitable option, as it does not need you to hold any inventory. Without developing infrastructure to hold the stock you can run a successful business.
If you plan to make an online marketplace you will be able to provide services without having to go through the extra work.
What is the scope of an online marketplace?
The scope of an online marketplace is huge. Based on the current eCommerce statistics the scope of the online marketplace is huge and is only bound to move uphill in the times to come.
With the ever-increasing internet penetration and smartphone usage, a large number of people are going ahead with online shopping to meet their requirements. Online marketplaces have evolved a lot over the years.
Data suggests that almost 60% of the global E-commerce sales would come from online marketplaces. In the year 2022, eCommerce retail sales on marketplace platforms are expected to generate a revenue of approx. $40 billion.
If you're planning to create an online marketplace website in 2023 this is the right time to do it. Not only will it help you establish an almost mandatory online presence but will help you access a much larger customer base.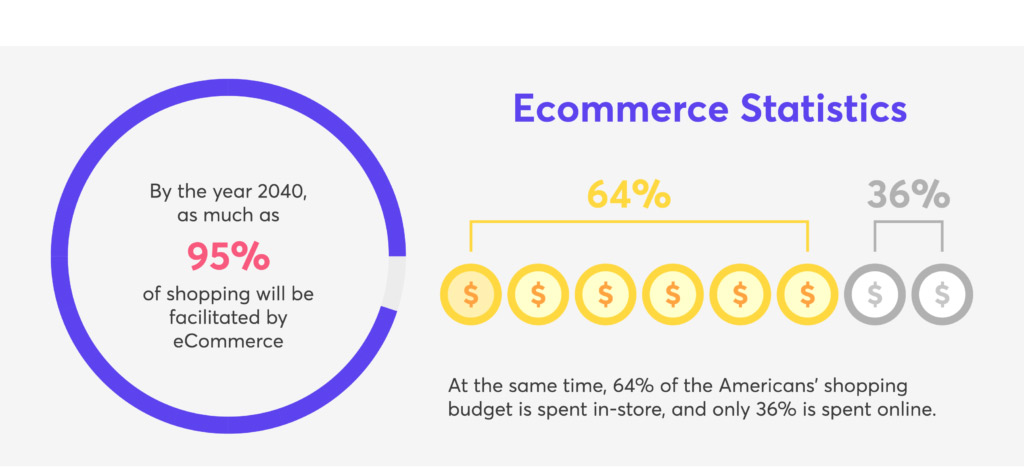 Business transactions and now retail trade has moved from offline to the online world. And, as a customer, you have access to anything imaginable over the internet.
There have been online marketplaces that started out some years back and now are raking in majority sales and contributing a big part to the total eCommerce sales in the world.
Amazon, eBay, Alibaba, and Walmart are marketplace websites that have made a big name for themselves and are the top marketplaces in the world.
What are the different types of online marketplaces?
There are several different marketplace models. Out of which here we're discussing the top marketplace models.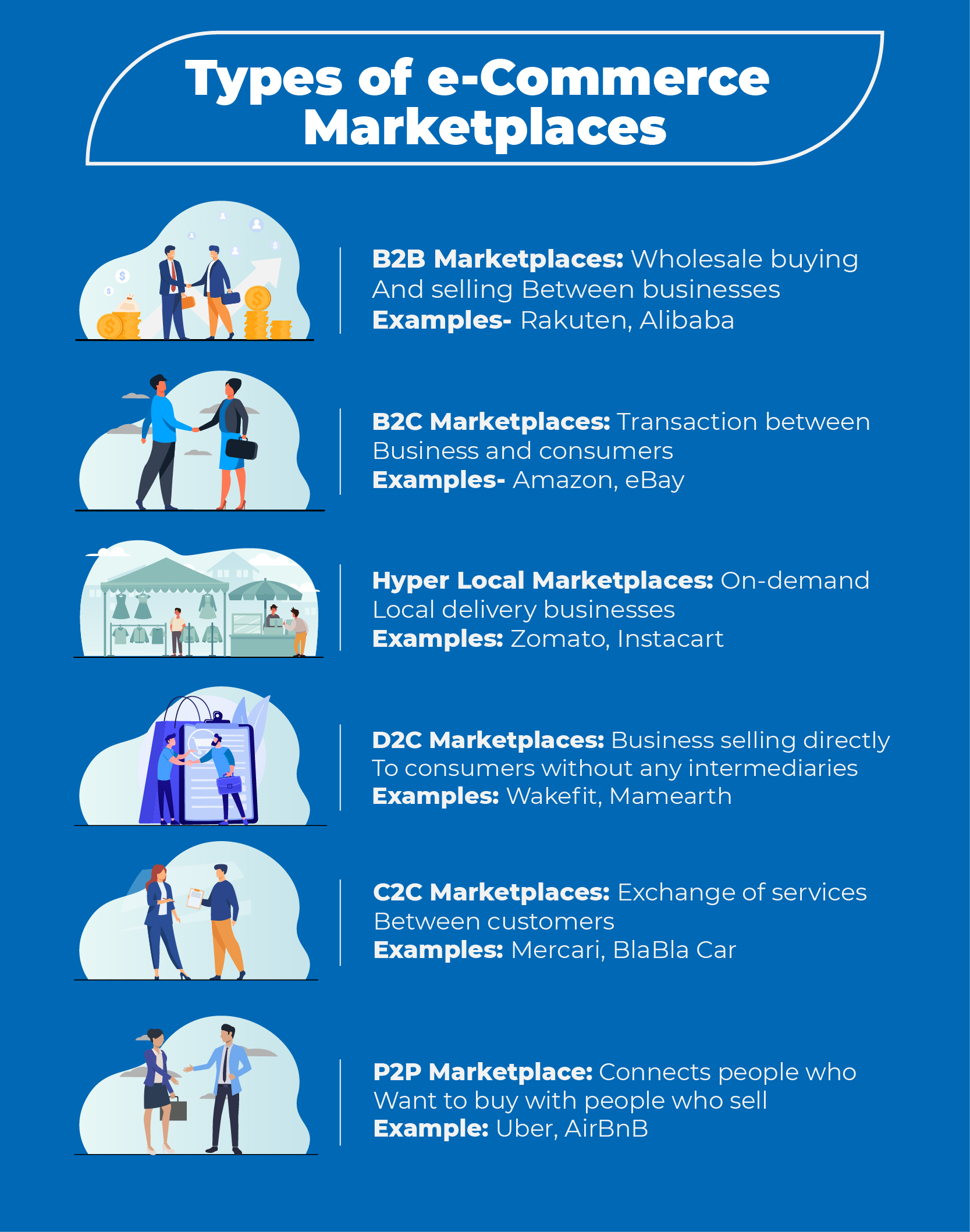 B2B Marketplace-The first marketplace is one about which everyone has heard, the business-to-business marketplace. It is a type of marketplace in which buying and selling of products and services only happen between businesses. For Eg. Alibaba.
B2C Marketplace-Business to Consumer is a platform for transactions of products between business to consumer. They concentrate on pitching to people and marketing their items for individual use. For Eg. Starbucks
C2C Marketplace-It is a type of marketplace in which buying and selling of products and services happen between customers. The focus of this marketplace is to build a healthy relationship between buyers and sellers for better future prospects.
P2P Marketplace-Peer to Peer marketplace brings together the users who offer products and services offline. In this, the buyer and seller communicate with each other. Eg. Etsy
D2C Marketplace– A Direct-to-customer business model is allowing brands to create highly personalized customer experiences. It also eliminates any intermediaries and the associated costs. Eg. Mamaearth
What are the benefits of creating an online marketplace website?
There are many benefits of launching an online marketplace website. Having an online presence for your business is a must. More so in current times where it has become difficult to function and scale in the absence of an online establishment. Hence if you've planned to create a marketplace website it's the best choice for your venture.
Revenue from global E-commerce marketplaces is expected to more than double between the years 2017-2023. This shows a future of steady upward trend with no signs of decline.
It's imperative to start your online marketplace and now let's get on to discussing the benefits of doing that.
1. Reach out to a larger customer base with your eCommerce marketplace
Business owners would not want to sell their products to a wider customer base and try to boost sales. An online marketplace enables sellers to do that and much more. If for a long time you've only been selling to your targeted customer base wouldn't it be great to be able to drive leads from an untapped section? You'll end up finding newer audiences and more sales opportunities with the eCommerce marketplace.
2. Ease of management and automation of online operations
Thanks to the vast variety of options that marketplaces offer, the possibilities in the online shopping world are endless. Be it easy seller management through dedicated dashboards, or tracking sales performances, all is a few clicks away when you're on online media. As opposed to the manual way which is not only time taking but has a large scope for human-introduced error.
Online marketplace websites better manage sellers, invoices, orders, order fulfillment tracking, and other processes involved in business transactions. Marketing automation tools have now made the job even easier to take care of.
3. An added revenue source
When it comes to online marketplace websites there are not one but many different revenue models you may pick depending upon the niche and your business's long-term goals. Commissions for every successful sale that happens is still the most popular means of revenue. Every item sold on your online marketplace will be a source of revenue for you. Other revenue-generating means are subscription charges, maintenance fees, listing fees, and fees for extra services on your eCommerce marketplace website.
You need to figure out what works best for your niche and aligns with your goals as well.
Also read: How eCommerce marketplace is changing dynamics of businesses?
How to set up an E-commerce marketplace website?
Starting an online marketplace website is not an intimidating job anymore. With online marketplace websites like Amazon making the much necessary buzz while leading the way in the industry, there are huge developments in the market for reliable solutions. But, what is still irreplaceable is a well-thought-after strategy and proper planning that goes into starting an online shopping marketplace.
Good planning will help you bring down the cost of building an online marketplace website.
We're here to let you in on that in detail. Read along.
Research well for your online business
Build your online marketplace website
Plan out a structure for your online marketplace
Host your domain
Choose an eCommerce platform
Select a payment gateway for your eCommerce marketplace
Wondering how to begin? Talk to our experts for a detailed approach

Step 1 to begin Research well for your online business. Choose a niche
When you've taken the call to build your online marketplace website you have to work towards finding a niche. Choose one that works for you or is already your area of expertise. If you fall in the latter category you are already halfway through your research stage. If not, you have to survey to find the item that holds considerable demand in the market and then begin. This holds true for a new starting business as well as for a new product or service launch. Picking a niche, and then understanding the buyer's persona is crucial for a business to hit the right note with its customer section.
Also read: Top Online Marketplace Ideas For Entrepreneurs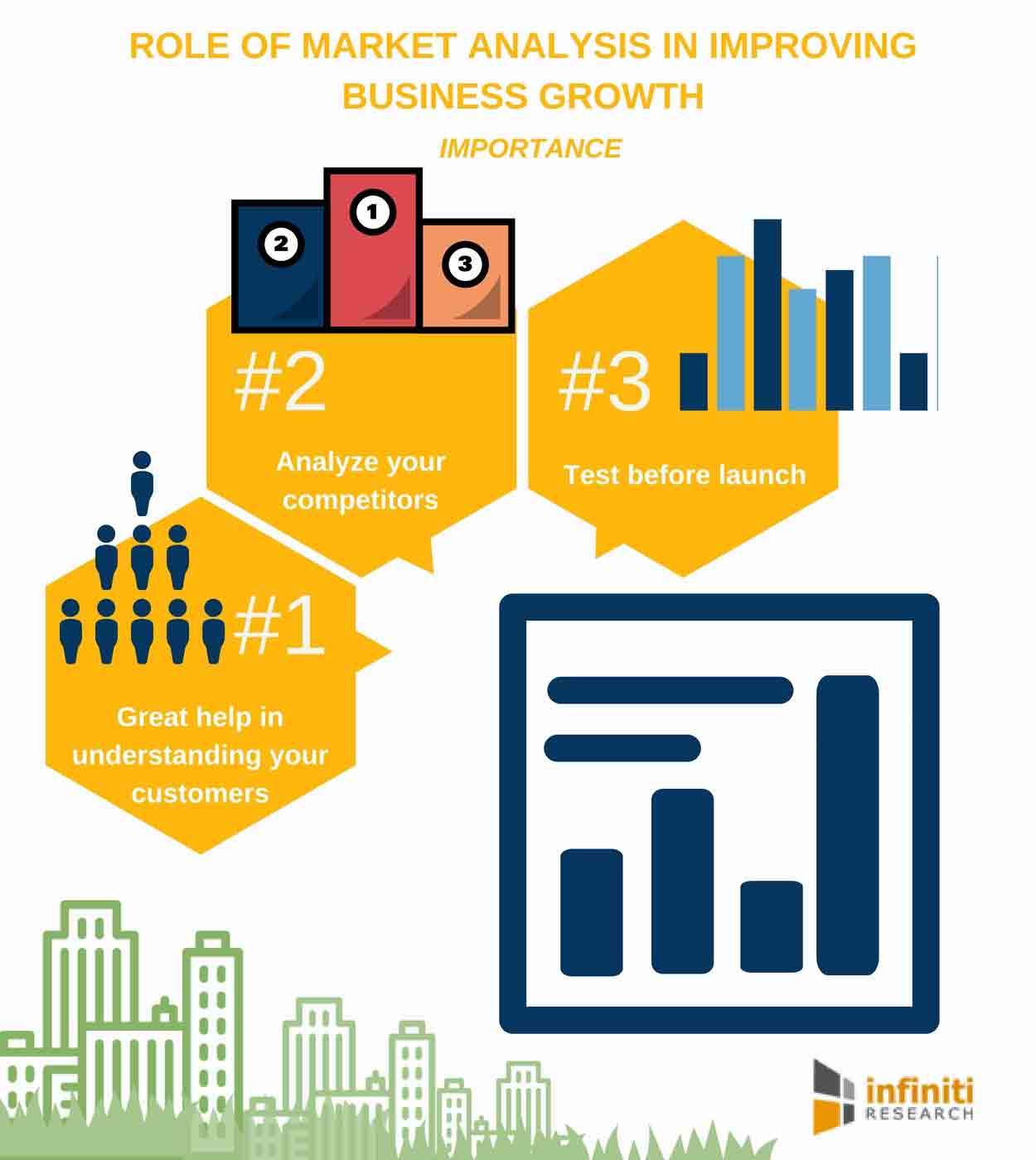 Infographic Source: Businesswire
Step 2 to act: Build your online marketplace website
After you have chosen your niche the next step is to create an online marketplace website for your eCommerce business. Your marketplace website will be responsible for creating a lasting first impression on your customer. The experiences you curate to serve your customers will help them stay hooked. Now unless you are a skilled developer yourself you must find a ready-made solution that serves your purpose right. You will end up saving tons of time that could be spent in planning other dimensions of your online marketplace.
Hiring experts for the job will be time-saving and cheap compared to building a website from scratch. The cost of building an online marketplace will also come down.
Already prepared marketplace solutions of varying caliber are available in the market that can help you build a top-notch, feature-rich eCommerce website.
Find our Marketplace Solution on the Magento Marketplace:

Step 3 to design: Plan out a structure for your marketplace website
The better structured and well-planned your marketplace website will be, the easier it will get for customers to navigate. Easier navigation results in a seamless product browsing experience that could otherwise pose a real challenge with complex website structures.
Simple measures like planning an easily understandable URL structure, displaying top-rated/ top-selling products on the home page, and providing for proper categorization of products in logical categories would help customers stop by and look on the platform for the products they intend to buy with a lot of ease.
User-friendliness is an important aspect that must be taken care of while planning any aspect of your e-commerce website.
Step 4 to launch: Hosting your domain
By now a store name is at the top of the priority list. Maybe you have your image and domain name resolved. If that is true, at that point you can continue to enroll in your area.
Select a name that conveys your idea well and truly represents your eCommerce marketplace platform. Your area name should convey with 100% ease what your brand stands for. Try to achieve that level of familiarity for your selected name.
Although the practice of being unique is popular, which might influence the decision of choosing a name but make sure that it's easy to remember, conveys the idea of your business, and is catchy, all at the same time.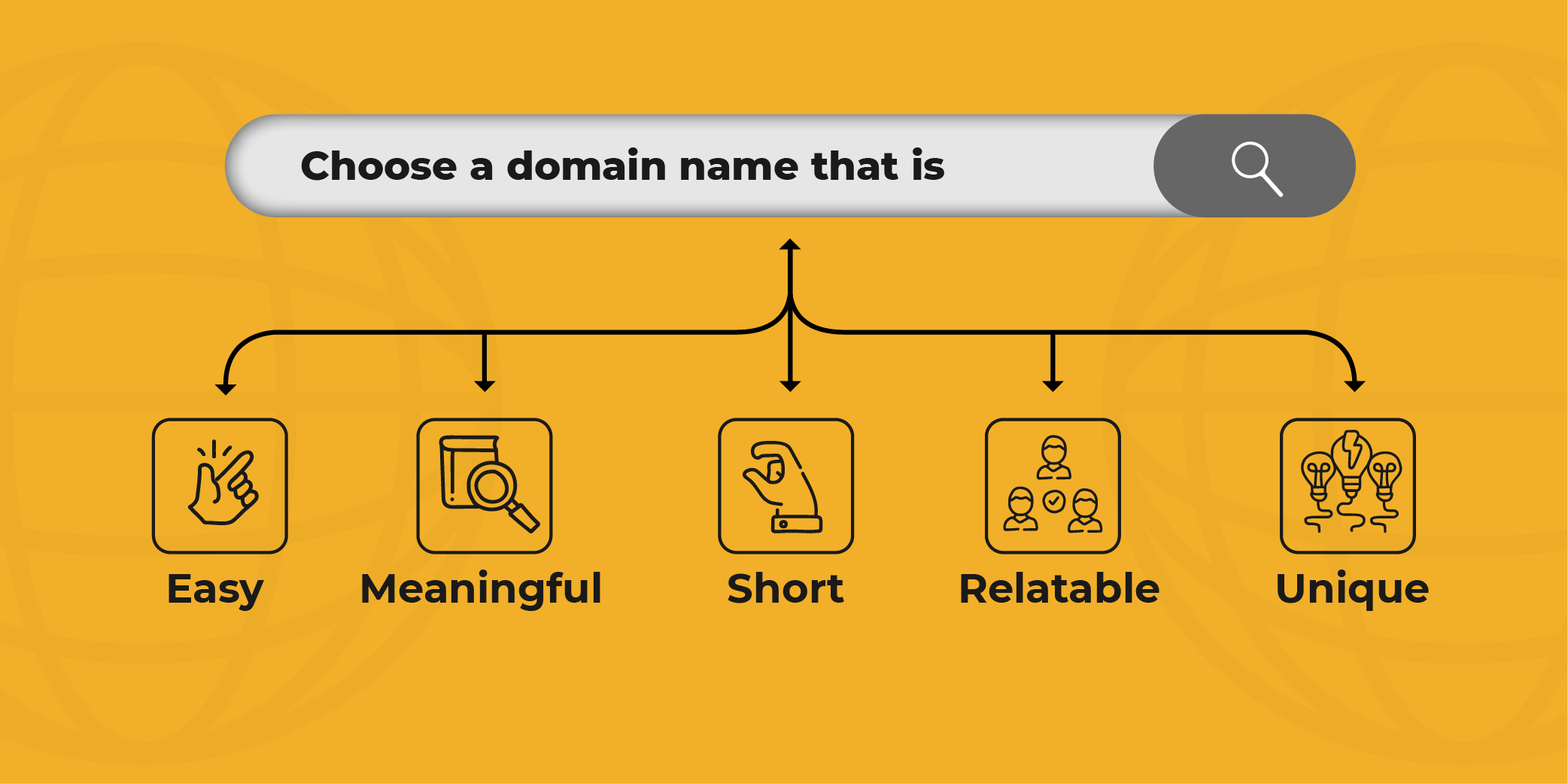 Step 5 to deploy: Choose an eCommerce platform
Taking further the answer to, How to create an online marketplace website the next step to do is to choose an eCommerce platform for your online marketplace. There are several Ecommerce Software options that you may pick from. Currently, there are two popular categories which are e-commerce platforms facilitated and self-facilitated.
Self facilitated- These are open-source that expect you to host, actualize, and keep up your store. Unless you hold expertise in web services and web-based business, you'll need to get in touch with industry experts. They will enable you to build up and run your online business store.
The most well-known open-source online business stages include:
Magento
WooCommerce
OpenCart
8% of the world's most popular and major 100,000 e-commerce sites are designed over the Magento platform. It's very well-liked and one of the most effective e-commerce platforms being used these days.
Platform facilitated- Hosted eCommerce platforms stages deal with your facilitation and server upkeep for you. These arrangements offer ease of use and are the preferred options for non-specialized individuals who need to manufacture sites themselves.
Many facilitated stages offer simplified abilities. These can be of help for non-technical business people who need to run the DIY course with their site. Layouts are accessible, and the prominent stages go with work in stock administration, showcasing, deals, and detailing highlights.
Step 6 to configure- Select a payment gateway for your eCommerce marketplace
A seamless payment process is a compulsory and most crucial aspect of an online business. This is the reason you'll need to make sure that you choose the correct payment gateway. Ensure that it gives a seamless experience to customers in your eCommerce marketplace platform. A payment gateway is a processing portal that approves and sets up the card payment process on the internet.
Payment gateways enable acknowledgment of plastic currency on your site.
There are a few payment gateways in the market, some of the most popular ones are:
Must-have features for E-commerce marketplaces
If you deliver the best to your customers you will earn their loyalty. For that to happen, you need to arm your online marketplace with some of the must-have features. Here is a list of the most popular ones.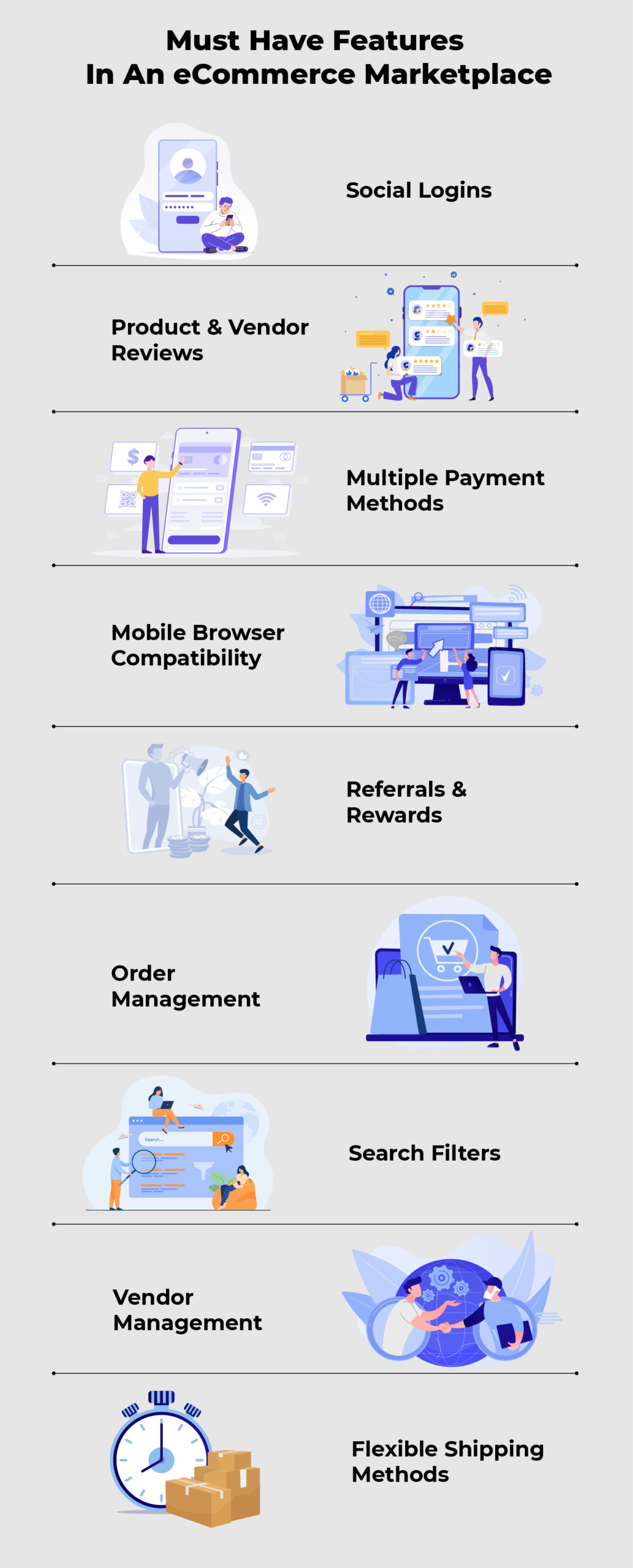 1. Order management and dedicated shop page for sellers
Provide to your online sellers the facility to manage their orders, generate invoices, and shipment orders for sales. Giving the reins of order management to individual vendors helps ensure the efficiency of the process and attain customer satisfaction in the longer run. Enable sellers to exercise control over their orders and manage sales.
Provide a separate shop page for vendors. It will showcase the products of that particular seller and details shared at the time of the registration process.
Also read: How To Attract Sellers For My Ecommerce Marketplace Website?
2. Integrate payment methods
One of the many reasons an e-commerce website could make it into the list of favorites for a customer is the presence of multiple payment method integrations. One of the most popular features of an online marketplace website is the availability of multiple payment options.
Ensuring several ways to pay helps ensure lesser incidences of cart abandonment and improved conversions in e-commerce marketplaces eventually.
3. Customer Review System
Building customer trust is the basis for any business. Providing a review platform helps send out the message that you aren't shying away from inviting opinions on your website's products.
Letting customers review products on your website can help in many ways. Reviews by satisfied customers also add credibility to the products. What could be a better way to send across some positive news about your marketplace?
4. Mobile Compatibility
The rising popularity of smartphones has been leveraged well by the e-commerce market. Because of smartphones, the customer reach has been much better than in the times of desktop website monopoly. Having a mobile-friendly website and a marketplace app is a must.
A report by Statista says that shopping tops the list of actions performed on smartphones.
5. Offer referrals and incentives on your multi-vendor marketplace website
Moving on to some perks that you could offer on your e-commerce marketplace now. Whether it is for first-time visitors or your loyal customers, they will appreciate a little something in the form of referral benefits. Referrals and gift cards can prove to be the two major marketing pillars for your online business.
Referral incentives are the most effective ways to improve customer acquisition. These incentives are the much-needed motivation for people to share. Another very important tool is gift cards. Gift cards are the most preferred choice of customers around the year.
The National Retail Federation further found that 60% of consumers would prefer receiving gift cards because it gives them a choice. So, reward your loyal customers and also the new ones with a little extra on your online marketplace website.
Also Read: Start your online marketplace website like Flipkart
Final Thoughts
Creating an online marketplace website is profitable for the business owner, but also for the larger eCommerce community that is involved in the process of buying and selling. If you create an online marketplace platform you'll also be empowering sellers who might not have any online presence to date. Detailed planning, a well-researched approach, market analysis, best solutions, and ensuring great customer experiences are all ingredients for the concoction that is an eCommerce marketplace.
Since now you've found out how to build an online marketplace website, now is the time to make informed calls.
If you're planning to start an online marketplace pull up your socks and get going right away.