Things You Must Know Before You Start An Ecommerce Business
Running short of time? Get PDF of the blog in your mail.

Play Now
Ecommerce businesses have shown enormous growth in the past few years. The usage of smartphones and the internet has also been growing at an alarming rate. More and more people are shopping from their home or mobile devices instead of going to physical stores. This results in a massive demand to start an eCommerce business. According to the reports of Nasdaq, it is estimated that by the year 2040, 95% of all purchases will be through eCommerce.
Under such conditions, starting an eCommerce business is a big task that requires numerous steps and choices that ought to come together at the correct time. You have to spend legitimate time to lay the right basis. But the good thing is that once your eCommerce business is set appropriately, it is exceptionally simple to handle and profitable as well.
If you're considering beginning an eCommerce business and promoting your merchandise online, use this eCommerce business checklist to start in the proper way.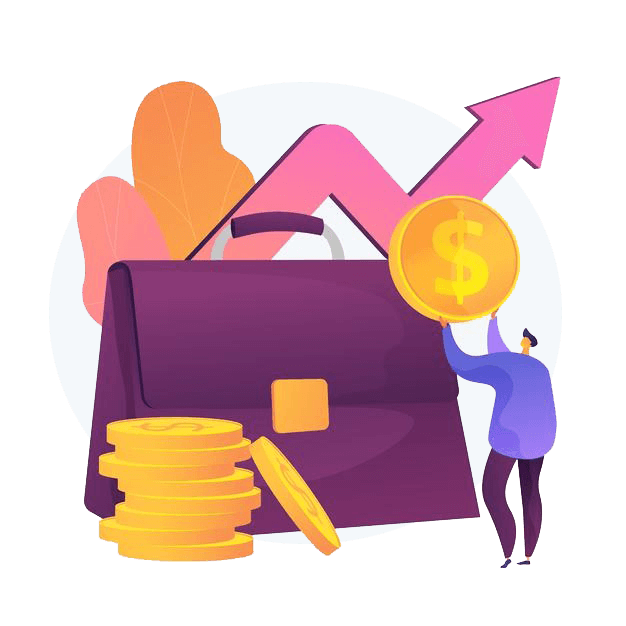 Why Stick to one marketplace when you can sell on Many!!
Schedule a meeting with experts to learn the real benefits of multi-channel selling and expand your business
Things to know before starting an eCommerce Business
To start an eCommerce business you must fulfill the following checklist:
Making Strategy for your Business
Choosing a Business Name
Choose Product(s) to sell
Choose a Domain Name
Understanding the Customer/Target Audience
Understanding Marketing Strategy
Choosing an eCommerce Platform

Now, let's know about them in detail.
Making Strategy for your Business:
Before you start an eCommerce business on the internet, you should draft a terrific commercial business plan. Proper planning of the business is quintessential for its success. Your online business format must include a niche in which you are going to work, at the same time. You also must have a clear perception of what are you going to achieve.
Choosing a Business Name:
As a matter of first importance, you have to pick a decent and unique name, best for your business. Try choosing a business name that no other brand is already using.
Choose Product(s) to sell:
The most difficult question is "what should you sell?" Hence to select the right products for the business, most of the merchants consider these points:
Profitability
Market competition
Market saturation
Passion
Experience
Customer pain points
The most productive companies usually do thorough research on industry dynamics and annual forecasts to find a product that will sell. At times, selecting a niche product with limited competition and higher consumer value produces better results.
Choose a Domain name:
When you determine your company name, another challenging task is selecting the correct and available domain name. The domain name should be special that distinguishes your website from others.
Typically, you get your business name as your domain name. But if it is not available then choose a URL that is relevant to your business. When you have a domain name that represents your company's business or brand, people can remember the brand quickly and can return to your site.
Understanding the Customer/Target Audience:
In 2014, it was discovered that 42 percent of failed startups were the result of weak demand for goods and services.
From the perspective of an online company, you should be more focused on marketing. When you have a particular service or product, you need to make sure the right people are seeing those ads. It will take a bit of research because you need to decide who would be the most interested in what you sell.
Understanding Marketing Strategy:
By taking support from social media, publicity and advertisement campaigns may be well implemented. Today several social media sites such as Facebook, Twitter, and Instagram are used for marketing and encouraging many business ideas. Use the social media network that helps you quickly reach out to your target customers.
Choosing an eCommerce Platform:
The most economical and feasible way of launching an online marketplace in the current market conditions is through an eCommerce platform. The next practical step should, therefore, be to compare eCommerce platforms and pick the ideal one. The easiest way to do this is to select the best eCommerce platform for the smooth functioning of your store.
Magento is one of the best eCommerce platforms to start an online business. CedCommerce, an eCommerce solution provider, helps merchants in building their shop online on Magento.
Also Read: 10 Things Sellers Can Do During This Covid-19 Lockdown
After knowing about starting an eCommerce business checklist, now let's know about the benefits of choosing Magento to set up your online business.
Benefits of choosing Magento to start an eCommerce business:
Scalable
Open-source
Reliable
Affordable
SEO friendly
Multi-language
Multi-store functionality
and much more
With Magento, you can strengthen your eCommerce selling game by selling on multiple channels through multi-channel selling.
A crucial key step that an enterprise business has to take is choosing the right eCommerce platform and solution. Contributing to your business growth and improving customer experience are the two major motives of an ideal eCommerce solution. At CedCommerce, we have a full-fledged team of experts that help enterprise retailers like you to analyze, plan, and successfully set your business online.
Click Here to learn how our powerful tool can reinvent your Enterprise operations and open up new revenue streams.
Tips to grow your online business:
You need to show your audience who you are instead of copying other businesses. Make your store unique so that the customers prefer your store.
Speak to the specific targeted audience. There is no need to expand and reach out to those customers who are not even of your niche, doing this you will be scattering your business.
Provide high-quality content on your website, be it blogs or product descriptions. The content should be engaging for the right audience and should convey what is needed instead of extra information.
The performance of your website plays a major role in the growth of the business. As people bounce, the rate of the site increases if it takes more time to load. Hence the site should be optimized.
Don't rely on social traffic for your sites to try to improve your ranking in the SERPs and get more of the organic traffic.
Also read: How eCommerce business has emerged as a winner during this Covid19 Pandemic
From successfully building your business online from scratch and taking it to the next level, team Cedcommerce does it all. We provide a wide variety of solutions and services which ensure the smooth operation of your entire selling campaign. Our expert service includes – eCommerce website development, PWA solution, store speed optimization, migration from one platform to another, custom extension development, consultation service,  digital marketing and SEO, building personalized solutions based on seller's need, theme customization and much more.

More than 11,000 sellers from all around the world trust CEDCOMMERCE solutions and services. So what's stopping you?
Conclusion:
Launching an e-commerce business is no different from starting an offline business. You need to know all the things before you start an eCommerce business and all the steps that are required to build your online store. Also, you have to take care of all the aspects before creating an eCommerce store for your business. Once you set up your online business then you have to send across the word to the right audience. Expanding your business just takes some effort and imagination.
To set up your online store firstly you need to choose the right eCommerce platform for your business. Magento for small businesses is the best eCommerce platform that you can choose to build your online store. 
For more queries on how to start an eCommerce business feel free to comment below.