The Story of Embouz: One-Stop Destination For Buying Or Selling Goods
Running short of time? Get PDF of the blog in your mail.

Play Now
In the fast-paced world of e-commerce, only the smartest businesses can stay and make their way to the top. It's not easy to run an online business without a proper growth strategy, a clear mindset, and a visionary ideology. So, when the idea of a dynamic and effective business plan is transformed into an ideology, it results in the execution of a great business. But, the efforts to maintain the position of your online business in the ever-changing eCommerce world must remain constant so that there's no hurdle in the growth of your business. In a nutshell, once your online business is launched, only steady efforts and business practices can help your business to top the charts. With millions of e-commerce marketplace success stories in the market today, we are glad that we are a part of some of them with the help of our e-commerce solutions.
Today, we will be sharing one such aspiring e-commerce marketplace success story of our client, Okechukwu Mbamalu, who proved that a rational and strategic business plan can help you acquire a great hold on the e-commerce world. An online marketplace that fulfills all the consumer demands by initiating a transparent and reliable process of selling, buying, or auctioning goods backed up with incredible customer support, well yes, we are talking about Embouz.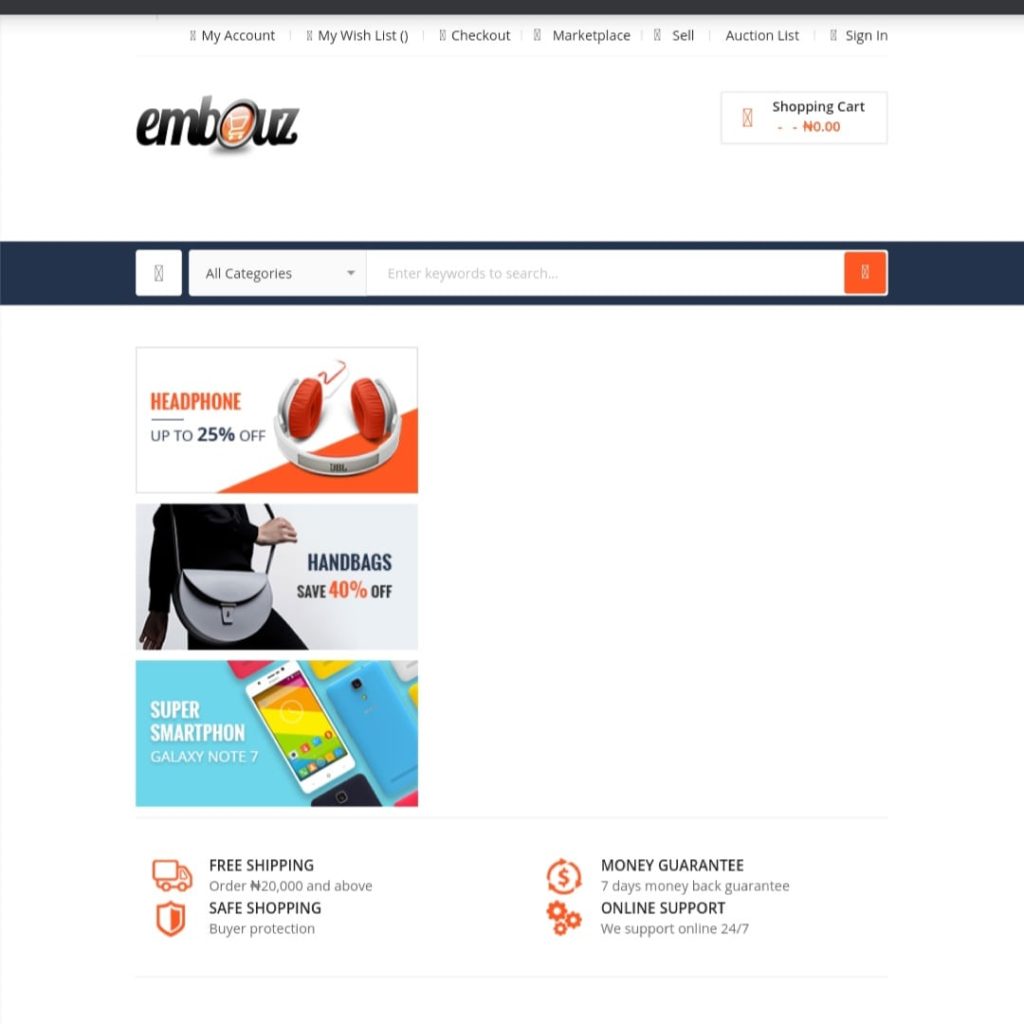 At CedCommerce, every time we witness a client of ours reaching heights of success, we like to share the mantra of success with as many people as we can so that each of them can learn and likewise grow with the help of the success journey of others. And that led us to the idea of creating this blog as an e-commerce marketplace success story. 
So, we created a questionnaire and asked some questions to Mr. Okechukwu Mbamalu, regarding how he came up with this successful online marketplace and how Cedcommerce' online marketplace solutions and extensions helped him out. Luckily, he was considerate enough to answer them all. With this blog, you will be able to get answers to all your queries related to creating an online marketplace and making it successful. So, let's take you through each step of the e-commerce marketplace success story of Embouz turning into reality from an idea.
Also Read: How to create an online marketplace?
How did you come up with the idea of creating Embouz?
"The idea of creating Embouz wasn't just a random business idea, in fact, it is the result of my experience and hard work that I've gained by managing my family business. I already knew what it takes to stand out from the crowd as a marketplace since I was already working in a marketplace with more than 400 shops. But the only difference this time was the fact that Embouz has to be an online platform, and that was something new to me, which was the point where the e-commerce solutions offered by Cedcommerce guided me", says Mr. Okechukwu Mbamalu.
Also Read: The story of India's first fuel delivery startup
He also told us that, once he decided to launch Embouz, his primary motivation behind it was to empower the local business community as well as the consumers with the help of providing them the most reliable, secure, and transparent platform for their buying and selling needs.
But the hard truth is that initiating an idea might be easy, it's the proper execution of the idea that makes it a powerful reality. Just like that, Mr. Okechukwu Mbamalu, after deciding to create Embouz, was now looking for a trustworthy and efficient partner for his business. Apparently, CedCommerce became his support. Let's find out how!
We further asked Mr. Okechukwu Mbamalu, if he had any mission in his mind that if he wanted to deliver with the help of Embouz or was the idea just about creating a regular online marketplace like others. Surprisingly, Mr. Okechukwu Mbamalu had a really impactful motive behind Embouz, which was to deliver integrity and trust among the buyers and sellers via an online platform. His primary focus was to guarantee a safe and secure shopping experience for buyers. And, today we see that with the e-commerce marketplace success story of Embouz, he has been able to complete his mission.
Also Read: Build websites like Amazon, Flipkart, and Snapdeal
What features did you desire in your marketplace?
" I wanted to create an online platform where sellers and buyers from different locations can come together for a secure buying and selling experience. In a nutshell, an online marketplace to integrate sellers and buyers independently. Eventually, I came across CedCommerce and since then it's been a smooth and efficient journey in creating the exact marketplace that I wanted to. With the help of Cedcommerce' marketplace solutions, my marketplace is now able to help sellers and buyers to sell, buy, and auction products, independently", says Mr. Okechukwu Mbamalu, when we asked him about the features that he wanted to be included in his marketplace.
Our main goal at CedCommerce is to enhance our customer's e-commerce experience with the help of multi-featured and advanced e-commerce solutions and extensions.
Also Read: Reformation of Thaimee into a great marketplace
What were the challenges you faced and how did Cedcommerce help in resolving them?
We asked this question to Mr. Okechukwu Mbamalu and this is what he said: "To be frank, there's probably no business that hasn't faced challenges or hurdles in their way to stand independently in the e-commerce world. Just like that, I also did. My major concern was the incapability to organize and analyze the data of the sellers and buyers in one database. Because of which I was not able to track the growth or likewise create a proper growth strategy for Embouz. But when I collaborated with the supportive team of CedCommerce, gradually things started becoming easy and as a result they provided me the absolute solution to the problem I was facing, with the help of their marketplace solutions. Ultimately, this led me to go with CedCommerce for the other year as well. And now, it's been two years now in a row with CedCommerce and the experience I'd with their services and support by their incredible team is commendable."
The best part about helping our customers is to see them successful and happy with our services and that is what actually keeps our team hustling. With each day passing, our efforts even become stronger and with such good words from our clients, we only look forward to providing the best e-commerce services.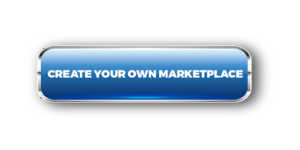 Also Read: The journey of how zonline started its own marketplace
Why did you choose to go with CedCommerce instead of others in the industry?
"At first, I tried some e-commerce solutions from other companies but those products weren't able to resolve the issue that I was facing. As a result, the e-commerce solutions that I used before were unable to provide me the accessibility to manage buyers and sellers seamlessly as CedCommerce's solutions did. And that was the main reason why I preferred CedCommerce over any other e-commerce solution provider. The fact that Cedcommerce's team keeps the client's preferences on priority and is always available to support and provide proper help to me is absolutely admirable. I'd especially like to thank Mr. Abhishek Kumar, Ms. Sweety, and Mr. Shubham for their hard work and dedication to help me build my online marketplace."
How Embouz is enriched with CedCommerce solutions? Watch here:
Also Read: The success story of Wyoming deliveries
Our Support Does Not End Just Here
No matter if you're a beginner stepping into the e-commerce world or someone looking forward to understanding how to create an online marketplace, we are here to help you out if it's about e-commerce. CedCommerce is the leading e-commerce solution provider and has been helping out thousands of people across the globe in creating their own online store. We believe in empowering our customers by providing them effective and easy to use marketplace solutions, extensions, and much more. In case you have any queries or you are looking forward to creating your online marketplace, get in touch with us today! We are sure we can help you out.
Also Read: A dedicated online store for babies stuff