Reformation of Thaimee-d into a great marketplace
Running short of time? Get PDF of the blog in your mail.

Play Now
We are happy to support Mr. Kittiwat in helping him realise his dream of making a marketplace. Along with our support, his Thaimee-d grew into a successful marketplace. It is one of the few examples to rely on if anyone wants to improve his marketplace business. Therefore, if that is you and looking for such examples, then Mr. Kittiwat's Thaimee-d is the right one.
What is Thaimee-d?
Thaimee-d is a multi-vendor marketplace of Thailand. It is delivering various categories of products such as food, fashion, beauty, and organic items throughout the country. Sellers of these categories load their stock on this Thai marketplace. For their ease, Thaimee-d is using the addons and extensions created by Cedcommerce.
As our addons and extensions proved fruitful, the team of Thaimee-d were thankful and commented, "Cedcommerce as the leading online marketplace solutions provider."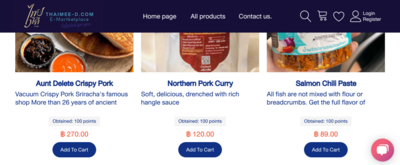 The aspiration behind Thaimee-d.com
Mr.Kittiwat wanted to improve productivity in Thailand's businesses. For this purpose, he thought of fulfilling business growth needs. While working to achieve this outcome, he considered a marketplace for sellers dealing in food, organic, and fashion products which are difficult to sell. Mr.Kittiwat said, "We want the perfect marketplace to build on our customers' businesses," He believed us for this task. In the end, we kept his belief with our efforts in presenting the best of our services.
Problems that Thaimee-d faced before selecting Cedcommerce-
Before starting his journey on Cedcommerce, our client tried other solutions for his marketplace. But it did not perform well with those solutions. Finally, he came to know about Cedcommerce and decided to use its solutions.
The solutions from Cedcommerce benefited Thaimee-d which impressed Mr. Kittiwat. It helped Mr. Kittiwat in migrating all the data of Thaimee-d into Magento 2. He further stated that the team of Cedcommerce solved the problems in his marketplace on time and worked dedicatedly.
How did he decide to partner with our marketplace solutions?
Mr.Kittiwat wanted a generous marketplace solutions package enriched with multiple features triggering his venture's success. He wanted addons and plugins that are compatible with Magento 2 marketplace software but found Cedcommerce to be the best marketplace offering exactly what he wanted.
When asked the reason for choosing us, Mr.Kittiwat responded, "We liked that the marketplace was able to meet the needs of our business well. We were looking for solutions to the marketplace running on Magento 2 software, and we came across Cedcommerce, which was very responsive and solved our problems."
How Thaimee-d reformed into a successful marketplace?
Mr.Kittiwat experimented with our marketplace tools for the first time. That is why he was concerned if we can meet his expectations. "But in the end, Cedcommerce worked very well on our needs", he said while appreciating us. He used marketplace tools like 'vendor multi-shipping addon & vendor advance rate addon' our consultant told him its benefits. Thereafter, his comments made us proud of our capability to fulfil his requirements. Some of the other tools of Cedcommerce used are-
1. Marketplace platinum package for Magento 2- This package has extensions for the multi-vendor marketplace software. Along with the extensions for basic marketplace features, it contains more than nine addons for review and rating, product assignment, vendor commission, and much more. Using this package of extensions, the admin can transform his e-commerce store into a successful multi-vendor marketplace.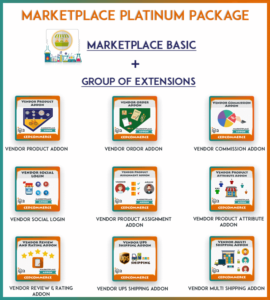 2. Customer Reward Management for Magento 2– This addon helps in establishing a healthy customer-seller relationship. On purchasing this addon, the admin makes his customer reward management simple. His marketplace gives points to customers on every purchase. They later use these points to obtain discounts when purchasing again. This is a way of building trust in a customer.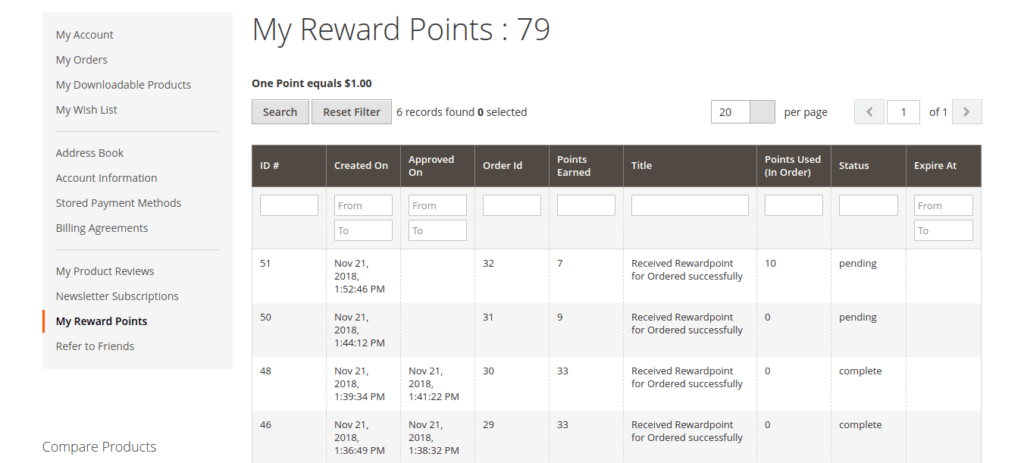 3. Vendor Advance Rate Shipping Addon for Magento 2– The admin using this addon lets a vendor fix the custom shipping rates according to their needs. He can even set a minimum amount for free delivery.
How did Mr.Kittiwat come to know about Cedcommerce?
Mr.Kittiwat searched the internet to find a more responsible team than the previous service providers. Luckily, he found our website, checked its reviews and connected with us.
How did he get convinced by Cedcommerce?
Mr.Kittiwat selected us because he was impressed by the quality of our team's work. According to him, our team was supportive and provided useful information that was beneficial for his marketplace. We demonstrated our ability to deliver services timely. As a result, Thaimee-d reformed into a successful marketplace.
Period of service used by our client
After Thaimee-d reformed into a successful marketplace, Mr.Kittiwat wants to use our services forever. Our performances convinced him to continue using Cedcommerce's solutions although it has been just a month since he had chosen us. Within such a short-time, Thaimee-d grew into a successful marketplace
Multi-vendor marketplace by Cedcommerce
Cedcommerce creates and sells extensions for marketplaces. These extensions raise a marketplace's sales and satisfied our customers. It creates extensions for online stores too. Any online store easily turns into a successful multi-vendor marketplace using those extensions. Other than these stores, Cedcommerce helps in turning a brick and mortar business into an online store.
The team of Cedcommerce helps businessmen to add easy and basic features in their marketplace. They have also reformed their marketplace into a successful one like Thaimee-d. All of their marketplaces run on software platforms like Magento 2 and Prestashop.
Cedcommerce sells solutions on the websites these giant software platform providers. For every provider, Cedcommerce makes solutions suitable for the software.
Want to create your own marketplace? Read the guide here- How to create an online marketplace?
For more guidance, click on- Guide for starting a successful multi-vendor marketplace
Our website: Cedcommerce.com
Other stories from happy clients of Cedcommerce-