Success Story of Wyoming Deliveries – A premier food and liquor delivery service
Running short of time? Get PDF of the blog in your mail.

Play Now
Online marketplaces delivering groceries, food, etc. are gaining immense popularity. Millennials especially rely on food delivery services to meet their odd hour hunger pangs and fancies in their comfort zones.This is the success story of Wyomingdeliveries, a premium food and liquor delivery service that CedCommerce helped, with its marketplace solutions.
A lot many such online marketplaces have sprung in the last few years and the market is ever-growing. But, only the best ones survive. Wyomingdeliveries is one such name.
Big Basket, Swiggy, foodpanda, etc. are among the other sought after ones.
"Plugins of CedCommerce made our development life easier", says our client Amit Ajmera from Wyomingdeliveries.

Here you'll find the journey of the startup and get to know how we at CedCommerce became a part of it.
What is Wyomingdeliveries and how does it work?
Wyomingdeliveries is a premier food and liquor delivery service in Laramie, Wyoming. They have a lineup of restaurants added to their website and food and liquor delivery happen from these select outlets.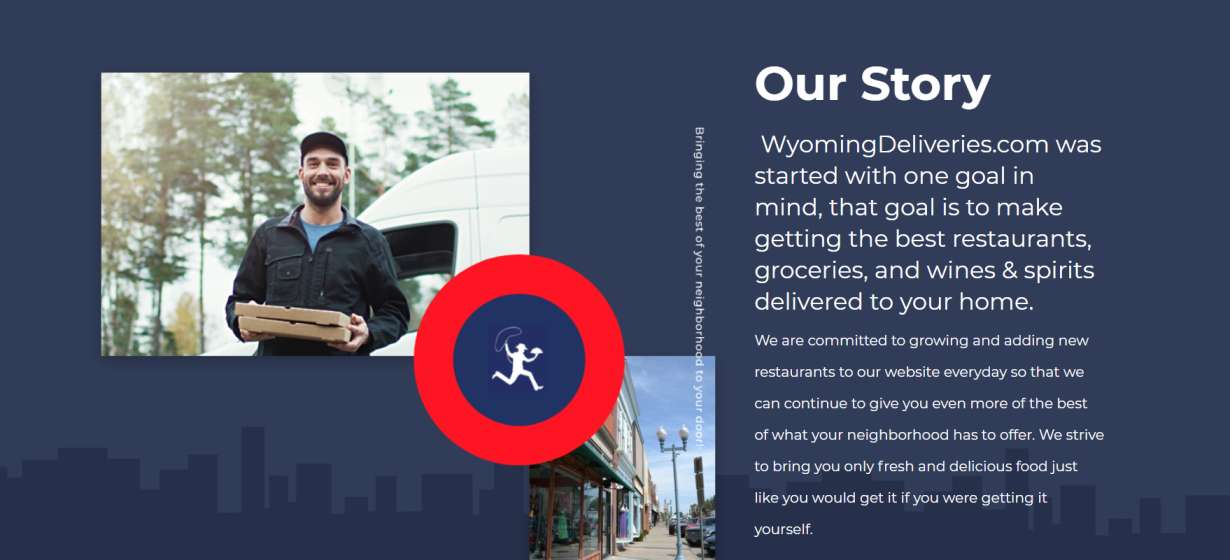 The customers get to choose the restaurant of their choice and place orders. Wyomingdeliveries is commits to delivering food that is fresh, from the best outlets and in the shortest possible time from the time of order placement.

How CedCommerce became a part of Success story of Wyomingdeliveries?
With CedCommerce, Wyoming deliveries found the perfect marketplace solution. This solution comes with the right mix of necessary addons and plugins for their online marketplace. The mixture of addons and plugins helped in the creation of this success story of Wyomingdeliveries
"We got a huge customization for the vendor module and came across CedCommerce & found exact plugins we were looking for"- Amit Ajmera, WyomingDeliveries.
The marketplace platinum package by CedCommerce is capable of transforming a conventional online eCommerce store into a multi vendor marketplace.
The marketplace platinum package also has many add-ons that add to an online eCommerce store and create stories like this success story of Wyomingdeliveries. With addons such as vendor review and rating, vendor commission addon, vendor product attribute addon not much is left to be desired in an online marketplace.
Wyomingdeliveries allows creating customer profiles and logging in using social media accounts as well.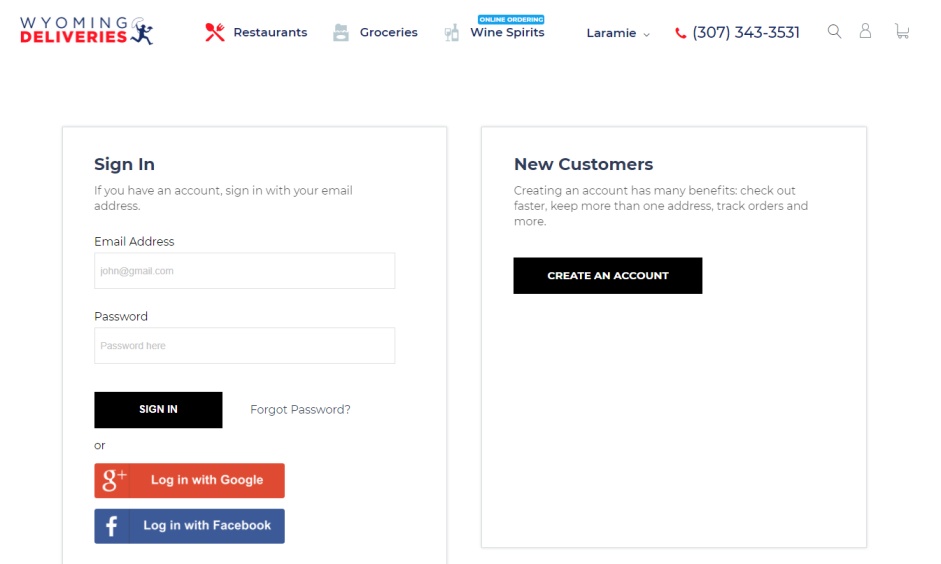 The website also allows the customers to view their account information, order history, payment options added, shipping and billing addresses on dedicated pages.
Wyomingdeliveries also got hold of several other addons by CedCommerce. The following are the ones that helped enhance their eCommerce website:
Vendor Free Shipping Addon[M2]
Vendor Free Shipping addon is very similar to the Magento default free shipping method. This Addon enables vendors to set the free shipping for their products. Using this addon vendors can define the minimum order amount for the free shipping of their products. Therefore Vendors can set allowed country for the free shipping.
Vendor Stripe Payment Addon [M2]
It allows you to accept online payments in Magento 2 Ecommerce using Stripe Payment Gateway. Using this extension payments can be processed by using both publishable Keys and secret Key.
Vendor Product Based Commission Addon [M2]
It efficiently handles product wise commission . Thus, admin can set different commission rate for different vendor products.Admin can also set Vendor wise commission. The commission can be applied on any product type.
Vendor Sla Addon [M2]
This Addon is used to establish an agreement between the Marketplace Owner and the Vendor with respect to certain specific conditions like cancellation/completion of orders from vendor.
Vendor Advance Transaction Addon [M2]
It works differently when it comes to Postpaid payment and Prepaid payment. In case of prepaid payment mode, customer payment will be credited to admin's account while in case of postpaid payment mode, customer payment will be credited to vendor's account. Marketplace fees will be adjusted from prepaid amount when payment is done through postpaid.
Wyomingdeliveries were highly appreciative of the fact that CedCommerce helped provide the perfect solution basis for their requirement and extended support round the clock, whenever need arose. 
Wyomingdeliveries.com is a marketplace that started with the aim to deliver groceries, wine, and spirits door to door from the best restaurants. It keeps on adding new restaurants to its website so that it could deliver from the most preferred and best places.
Why should you start an online food delivery marketplace?
Food delivery marketplaces are on the rise. More so in places with a huge majority of millennial population that relies on apps and online marketplaces for anything they want to buy.
Online food delivery marketplaces form a big share in the food delivery market in the US. In the year 2015, the market share of online food delivery services was $4 bn. An ongoing study shows that around 43% of customers are likely to order food online at various times during the day as well as night.
More about online food delivery marketplaces
The similarity between such business models the world across is the fact that they cater to a select region, thereby ensuring delivery in the fastest time possible. That works well for this business since fast delivery becomes the USP of these services and also the distinguishing factor. This hyper local model of business works best for them.
Multivendor Marketplace App: The perfect app for a multivendor marketplace
Order placement in food and liquor delivery services is not just limited to the website. The same can be done using a marketplace app that's equally efficient. The app is capable of providing a version for the delivery guys to track the location of the customer that helps ensure speedy delivery.
The multivendor apps by CedCommerce are capable of supporting multiple languages, social media logins and push notifications.
How can CedCommerce help you too?
CedCommerce offers the necessary technical online store solutions that are made for building one such platform. CedCommerce can help you realize any marketplace be it online food delivery marketplaces or booking and reservations marketplaces or anything else that you have in your mind. These extensions come with a multitude of features to aid in the development of a rich multi-vendor eCommerce marketplace. CedCommerce's Marketplace solutions [M2] and add-ons are ready-made and reasonably priced solutions for building efficient marketplaces. A marketplace armed with these features is going to have the best in class features.
For building your own multi-vendor marketplace platform and to see what our satisfied customers have to say about us do visit: CedCommerce
Also Read:
Serve excellence with this top food delivery business model