Top 13 eCommerce website features to boost your business
Running short of time? Get PDF of the blog in your mail.

Play Now
Every entrepreneur dreams to have a reputed and successful business. Especially if he had a brick-and-mortar store and took it to the online platform. Do you dream of it too? You don't have to worry anymore. We're here with the 13 top ecommerce website features to boost your ecommerce business.
Your new website should have essential features to grow. These essential features make your business flow smoothly. Your business will be more productive when it's online. This online platform can become the key to future success. 
COVID-19 left a greater negative impact on businesses. Businesses that are into manufacturing will also take a hit on export business, followed by businesses that are online. It's recommended to run an online business when the offline market goes through a hard time.  It makes you excel in every situation. Our solutions will help you through all of it and retain your reputation. Check out here.
First of all, recognize the type of business you run. Knowing your business type lets you know what e-commerce website features you need. 
Here, we will let you know the top ecommerce website features and their functionalities to run your website effectively. These features increase sales and raise your online profits.

What are the top 13 ecommerce website features?
Product Presentations develop and progress e-commerce stores. The good ones comprise top-quality images and complete information. Simply consider it once you are looking. Would you purchase one thing that appears bad?
You may be marketing the most effective quality product in your store.  However, if your product pictures look poor, folks are unlikely to shop from you.

It would be a correct investment if you hire expert lensmen. They extract high-quality images of your product.
Your website should appear tidy and clean. This clean appearance affects the perception of consumers.  They understand your website better in no time.  
Therefore, productive e-commerce websites have a home page that's tantalizing for a user to click on the product or the categories. They start viewing products, read reviews and add them to their carts quickly.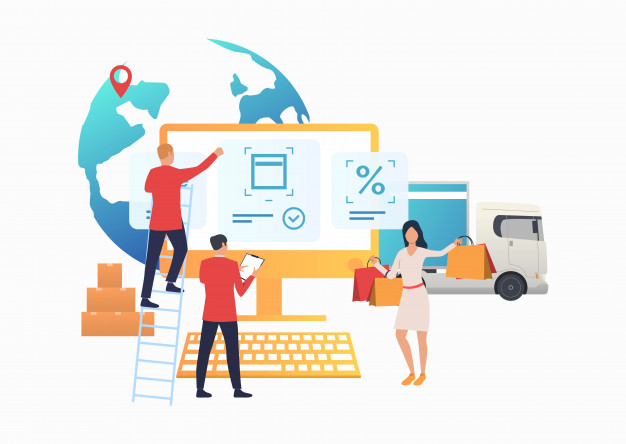 The design and overall look of a website impact the approach of your buyers. they will view your website to the end if it's appealing. Otherwise, your standard goes down it doesn't appeal.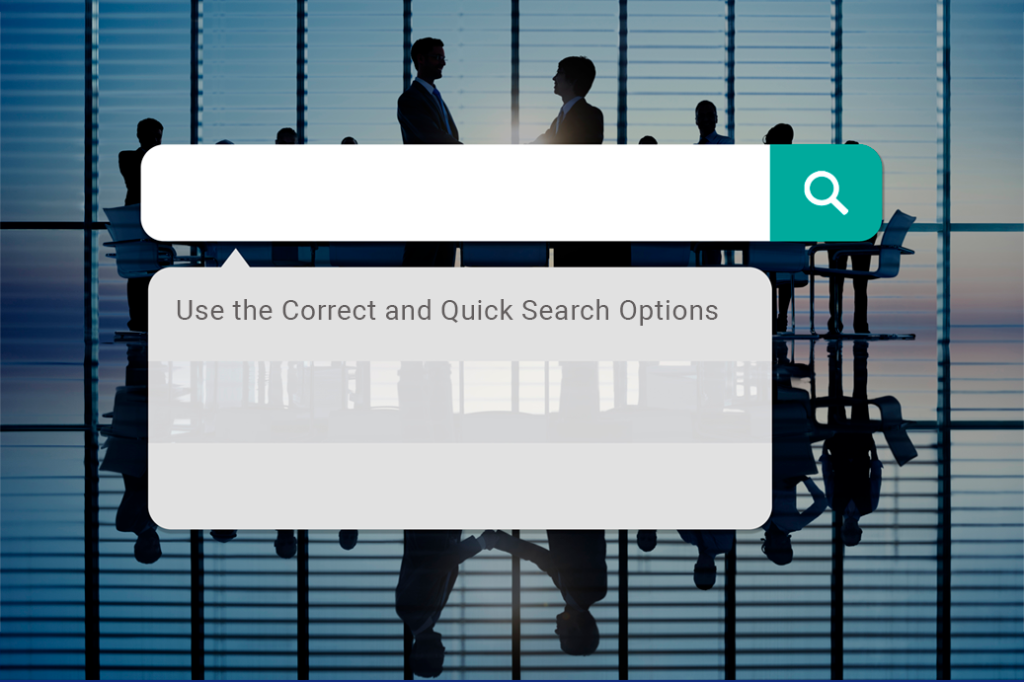 A good e-commerce website has a responsive search box that gives relevant suggestions. Such a responsive search box helps buyers find products quickly. Undoubtedly, your customers possess a busy lifestyle. Therefore, make your website capable of finding what it came for.
It decides your sales fate-whether winning or losing. Just think, spending ten hours browsing online retailers at one time.
Look at Amazon as an example. The most effective and easy feature on this marketplace website is their way of search operations. It's straightforward to seek out.  You can not miss out on anything on this. However, search recommendations get precise as many times as you search for a particular product. This process makes your buyers clear of what they need.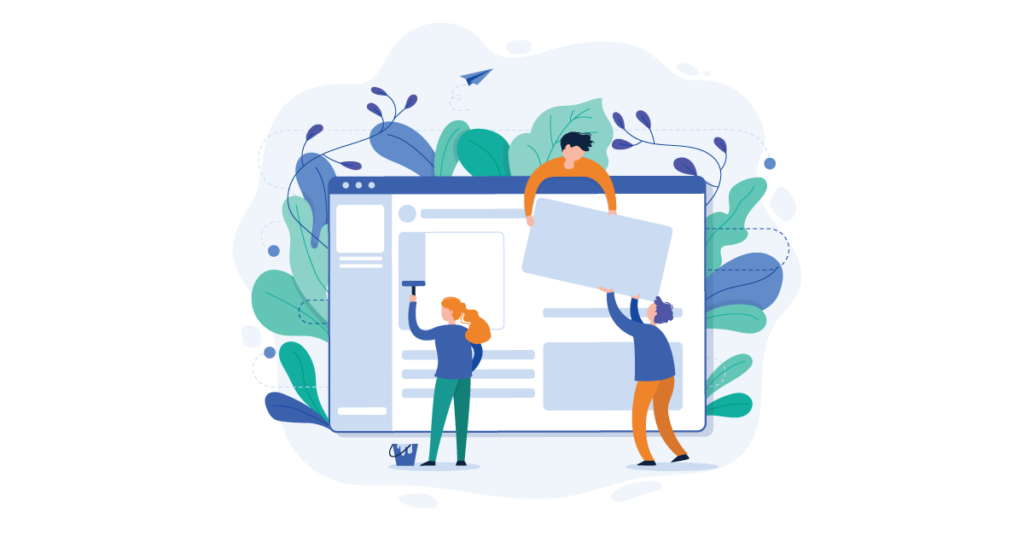 Simple navigation is vital for your productive e-commerce website. This e-commerce website feature should enable your buyers to easily access your website pages. It increases the possibility of their buying from your online store.
Organized product categories and classes enhance navigation. Your product should be listed in structured categories and classes. It forms easier for your customers to browse the products they were looking for. 
A well-designed, tidy and responsive website structure facilitates search engines. It crawls and ranks your website to the first page of search engines. What do you observe at e-commerce websites that rank well? They have a smart and steering structure. This quality ranks them at the highest program listings.
The navigation is additionally essential so as for the visitor to be ready to select their product and check out as shortly as possible and complete their purchase. Not just for checkout, your customer services and pages should be conjointly straightforward to seek out.
The content of your e-commerce website should target visitors across the globe. Or if you want to target users from a particular area. Such website content gives conversing content. This data assists them to make the right choice while buying products. 
This ecommerce website features of having quality website content to create honest user expertise. It encourages buyers to remain on your website for a longer time.

Feeding into the vital options of an e-commerce website is more crucial than other websites. All e-commerce website owners should pay more attention and time to make content to supply their customers with elaborated data on the product they're offering for sale.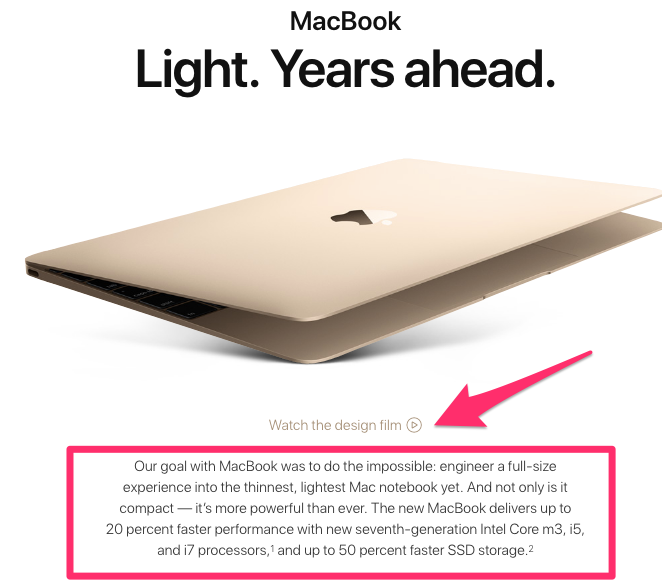 SOURCE: Neil Patel
In a ton of cases, several webmasters simply copy and paste content from what their suppliers give them. This may have harmful effects on your efforts of obtaining your website graded on search engines like Google who have algorithms that penalize duplicate content. Again, product descriptions should be written around your client to assist them to perceive if they have your product.
One of the top ecommerce website features of related product suggestions is a big thanks to increasing its profits. Not solely will this feature improve customer expertise by serving to guests to read a lot about the product in your look, however, they will facilitate to upsell accessories and related products.
There are a lot of your guests who flick through your website, there are a lot who're going to bear in mind your offerings and are available back to look at a lot of and increase the possibilities of them returning to shop for a lot of.

Some customers want facilities, once finishing an acquisition on a web store. In some cases, a website might expertise some of them for a period of time. Regardless of the reason which will hamper your guests' progress from creating an acquisition, most customers would need to understand that one of the top ecommerce website features of support is readily available if they need it.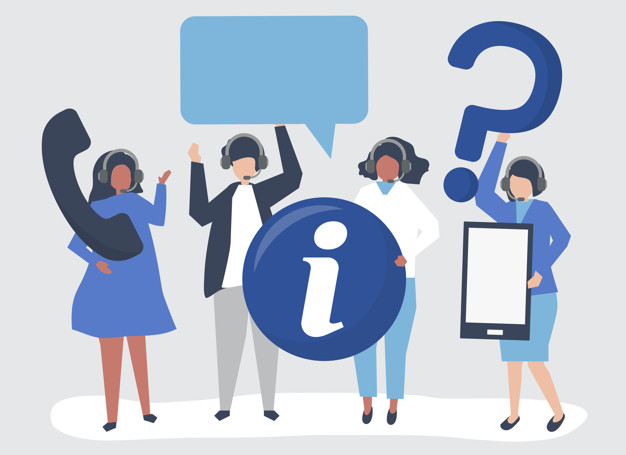 Online retailers need to have customer support details, phone numbers, links to the customer's personal dossier for an instant chat simply obtainable to access. Having your service details, reach information, and support on your website shows that you simply care regarding your customers and are ready to facilitate them.

If you purchase one thing online, your visit only gets successful once you can receive your item. You'll conjointly visit the other time, once you have understood that there is a point and potential to return your item and receive a full refund. Delivery and returns data are of the best ecommerce website features.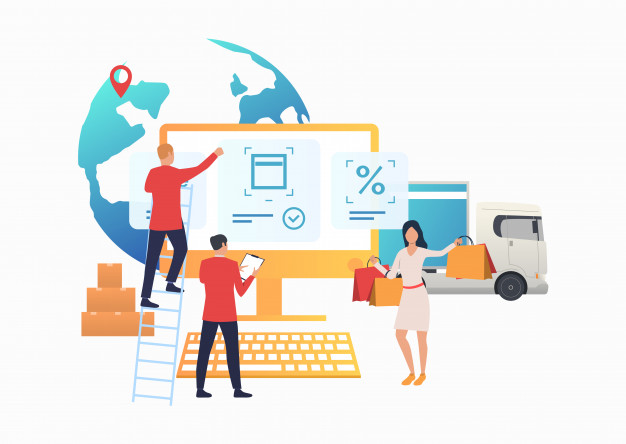 Delivery and returns data are crucially vital for your website and can facilitate to make customers trust in your whole. Commonly the delivery and returns data page(s) at finding at the bottom, that's the footer on a web look of a website.
This data is especially vital for apparel retailers as these businesses see a high volume of products returns. Just like Amazon, they have got smart delivery and returns data.

The terms and conditions (T&C) page is a crucial feature of any eCommerce website because it will shield your website, your company, and in some cases your customers in terms of liability for damages or losses incurred as a result of victimization of your eCommerce website.

This page also can contain a disclaimer if you're taking part in any affiliate programs for your website that is especially for a drop-shipping business. There are several terms and conditions generators that you simply will realize by looking online, however, it's typically best to dot down your own or get a jurist to try to figure this for you.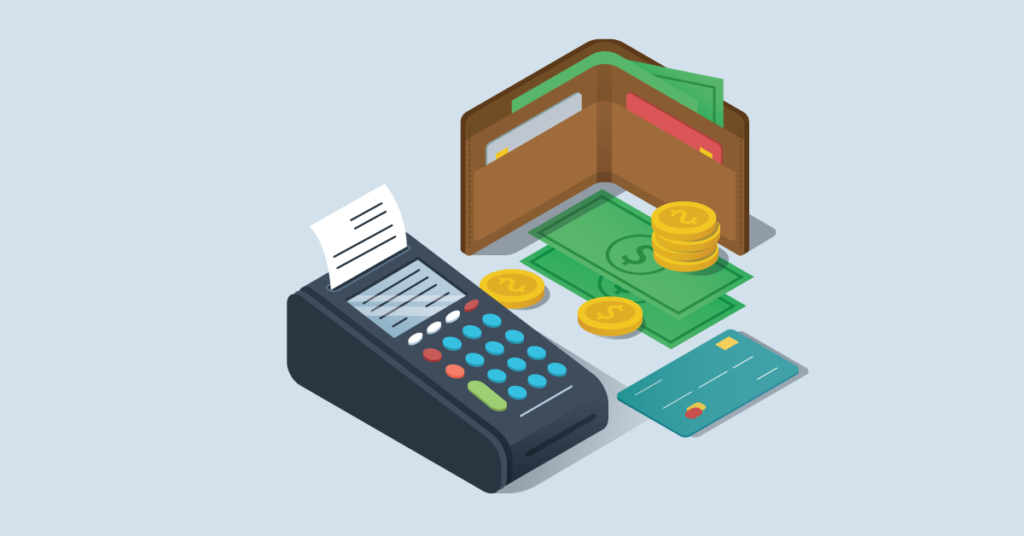 E-Commerce Is Growing
When it involves searching, customers still wish to have multiple payment choices. One specific possibility that's growing in usage is online searching. A report done by Statista showed that in 2017, e-commerce accounted at 9th of the whole retail sales within the United States and would doubtless grow to 13.7% by 2021.
Meanwhile, the count of individuals shopping for merchandise and digital services worldwide was 1.66 billion in 2017, and a range is predicted to grow to 14 billion by 2021. With online spending continuing to realize recognition, merchants who presently don't provide an internet store need to explore and should have an e-commerce website.
Online searching can enhance the customer's expertise for those busy customers who wish to search from the convenience of home and for those needing to avoid long lines in-stores.
Mobile Wallets Make More Sales
Consumers are getting comfortable with making purchases on their smartphones, indicating a requirement for merchants to integrate mobile payment solutions into their business model. Several customers are changing to mobile wallets not just for accessibility functions, however conjointly for the improved security measures they provide, like coupons and offers.
By adapting to new various strategies of payments like mobile wallets, merchants may see additional customers, resulting in additional sales for his or her business.
"Mobile wallets like Apple Pay, Android Pay, and PayPal will consolidate all payments across all channels into one easy-to-use, secure, moveable payment methodology," and "It's meant to make payments anyplace convenient."
Additionally, merchants who are wanting to convert "just a visitor" into a "possible customer" quickly can use the advantage of mobile wallets, as they do the whole process at once by storing the data, like shipping and charge addresses.
This makes paying with a mobile become a straightforward method as one-click payments, confiscating barriers to the underside of the funnel, wherever mobile customers are possibly to drop off.
More eCommerce website features = More Customers
In today's payment surroundings, customers opt to have a spread of selections to complete a buying deal. Businesses solely providing one methodology of payment are viewed as noncurrent, thus it's necessary as a business that you provide the foremost fashionable solutions and provide customers multiple choices for payments.
Having a wide range of payment choices opens the doors for additional customers to try your business and this will cause additional customers semipermanent. When considering customer expertise, it's necessary for merchants to supply a spread of payments.
Merchants will gain extra revenue for their business by extending an e-commerce possibility for customers, accessibility, and portability for their business, and gaining more customers with more payment mediums.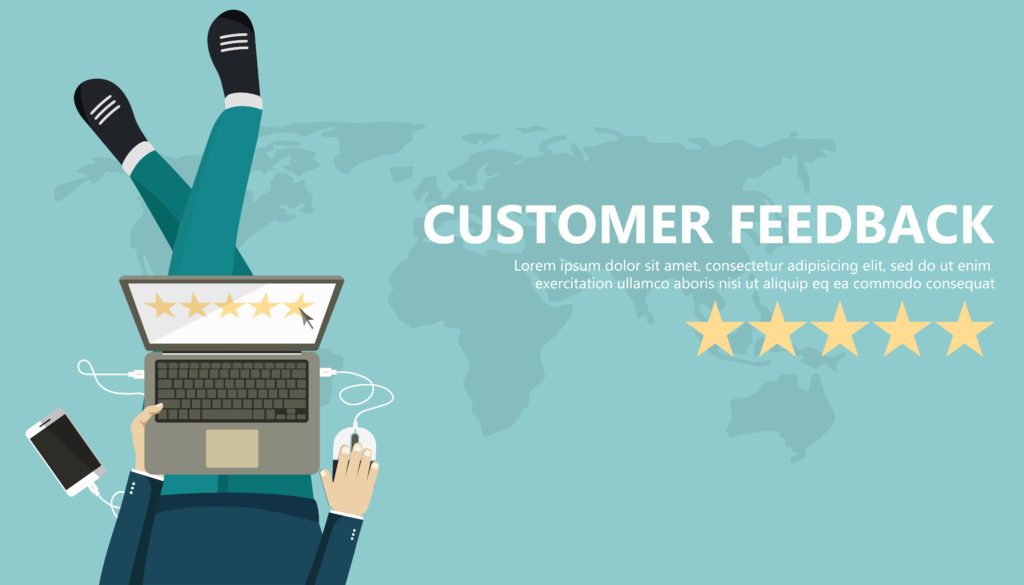 Word of Mouth is the king, once it involves creating purchases and selections. We have a subject of discussion these days known as affiliate marketing. It is a natural extension of that is that the importance of customer reviews within the buyer's journey.
However, your customers additionally want to find out regarding other areas of your services such as insurance services, tormentor management, attorneys, locksmiths, and a lot more. Online reviews, though, don't solely influence purchasers. Reviews additionally bear on Google's search engines.
Once it involves retail, Google's ranking factors for search are "based totally on connectedness, distance, and prominence." The relevance and distance aren't wedged by reviews, however, a lot of reviews counsel to Google's formula that the business is best best-known, which may improve a business's native or local rankings.
So, feedback/ suggestion is much more than it seems to do. Therefore, provide your customers with a corner for their feedback and suggestions and this would make them feel to have a medium to raise their voice and will make them know that you value your customers.
They should feel that you value their perceptions and will help your business grow and improve at a faster pace.

E-commerce is turning into a lot of inhabited online and irrespective of what you sell, there's an honest probability that you simply can have from several other competitors. It's vital that you simply highlight the benefits your customers can receive by creating an acquisition on your website.

Final Words
So, at last, all the efforts in your hands, as to what you got to practice. We hope that once you start following the points and mention such facilities on your website, they would gradually make your business get an enhancement.
Everyone loves something different and you just could be that different among the others out there. We hope these suggestions would help your business and make your business fulfill your expectations. All the very best for your online store!!
CedCommerce Can Help
For a remarkable amount of time, CedCommerce has been offering the necessary technical solutions specifically made for building one such platform. These extensions come with a multitude of features to aid in the development of a rich multi-vendor e-commerce marketplace.
CedCommerce's Magento 2 Marketplace extensions and add-ons are ready-made and reasonably priced solutions for building a website like Amazon. A marketplace armed with these features is undoubtedly going to possess the best in class features.
The year along with the festive shopping is ending soon. You can target more sales with advanced solutions for Marketplaces and Magento extensions and avail our Xmas special discount of 25%. Make more savings for the season while transforming your eCommerce experience. Get more details here.
For building your own multi-vendor marketplace platform  and to see what our satisfied customers have to say about us do visit: CedCommerce
To receive personalized guidance on your ecommerce business, connect with our experts directly here. 
Check-out for more: 
5 Frequently asked questions about Marketing Automation How to Promote Your Business Online?