Watch Out For This Shopify Store Checklist to Build a Convertible Store in 2022
Running short of time? Get PDF of the blog in your mail.

Play Now
There is a reason why Shopify is a merchant's favorite pick to build an online store. Shopify gives complete freedom to tweak your storefront the way you like. You pick any touchpoint of your store, and you have loads of room for tweaking. Isn't it amazing? Keeping this in mind, here is a 21 point checklist for Shopify store that will help you build your store on the platform in an organized way. A lot changed in 2021, and 2022 will be full of zeal and excitement. And this checklist will help you build (or revamp) your store in 2022 seamlessly.
But the question is, do you need this store setup checklist? Yes. It would be best if you had a foolproof Shopify store setup checklist to know what you're supposed to do throughout. Your stint with Shopify. Here's what we have for you –
There is one more thing you need to know about Shopify. If you are new to the platform, you can seek help from Shopify experts. Be it while developing your store or whether you want a push from digital promotions. Our team of Shopify experts is there to help you tick the pointers of your Shopify store checklist.
Without further ado, let's begin!
Shopify Store Setup Checklist 2022 :
Realms of the internet are changing now and then. This Shopify store checklist will help you through the fundamentals of your store in better ways. Before we discuss your store's SEO and promotional aspects, this part of the store setup checklist will help you take the first steps in developing your Shopify store.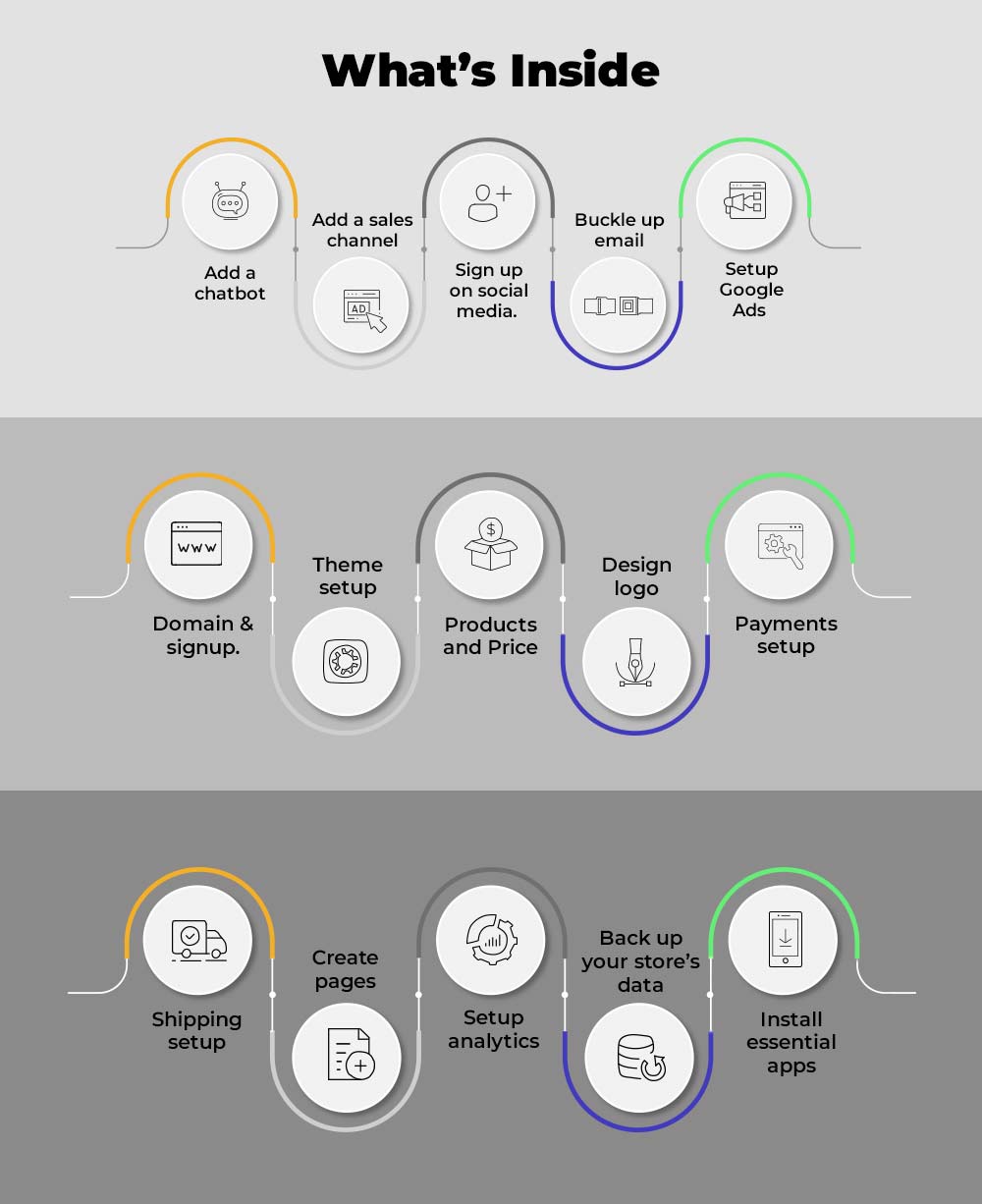 1. Domain & Setup –
A domain is a URL or a web address your customers type in the address bar. By default, your store with Shopify will have a myshopify.com URL. But you can add a custom domain if you want.
You can either buy a domain from Shopify or connect a third-party part as well. Shopify gives you the freedom to add up to 10 domains or subdomains. And if you're a user of Shopify Plus, then you can add up to 1000 domains or subdomains. Are you a new subscriber to Shopify? Feel free to take help from our team of experts who will ensure to map your custom domain to your Shopify admin account.
This part of the Shopify store checklist will help you decide on an authoritative, catchy, and memorable name for your online store. But at the same time, you need to spend some time deciding on your store's name. Check out Shopify's
business name generator tool
, which is all set to name your online business in 2022 –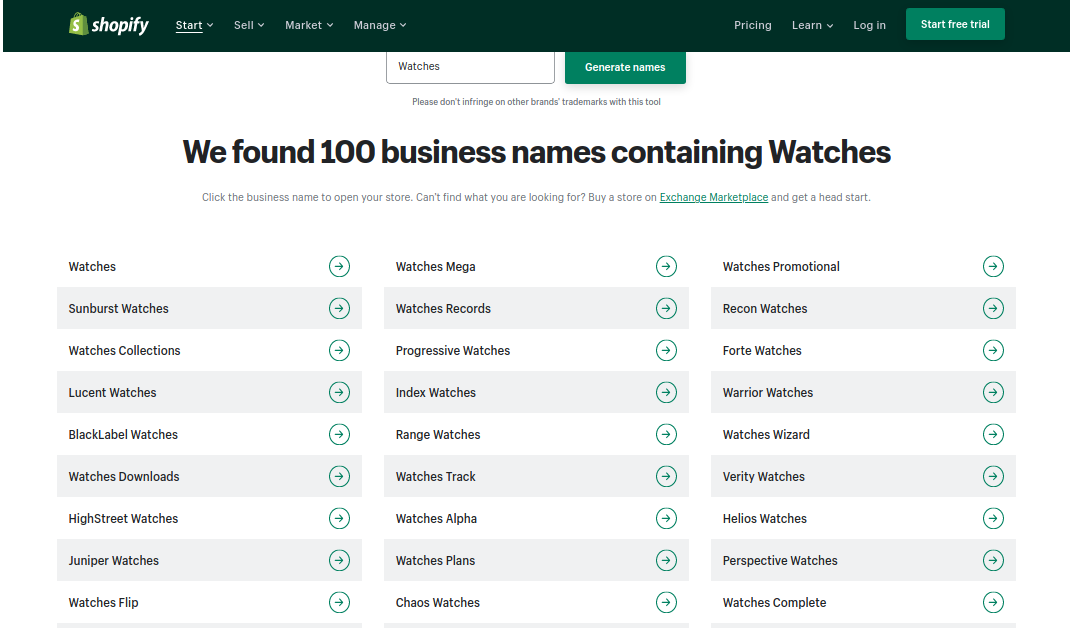 2. Theme Setup –
The next stop in the Shopify store checklist is theme setup. A theme only decides the look & feel of your store. As a result, it becomes crucial to pick a suitable theme carefully.
There are abundant free and paid themes available within Shopify's ecosystem that you can choose from. And with the all-new theme builder 2.0, you can design a highly personalized store with Shopify in 2022.
If you make any changes to your theme's design or files, those changes will become live as soon as you click on save. So, before you do anything, be sure that you're aware of its output.
You can hire Shopify store developers to do this job for you. All you need to do is tell them what you need in your theme, and within 20-30 business days, they shall hand over the theme, keeping in mind the latest aspects of 2022.
3. Add Products & Price Them Accordingly –
Adding products to your store will get you started with the website. But remember to organize your products, images, and descriptions before uploading them to your store. You can do this in 2 ways –
If you have limited products, then you can add them manually.
If you have a large number of products, then you can upload them in bulk through a . CSV file.
You can read this step-by-step guide on adding products to your Shopify store. Once done, you can set the prices of your products easily. Here's what you need to do –
Go to your Shopify admin, and click on Products -> All products.
After entering its details, scroll down a bit.
Enter the price accordingly and click on save.
4. Design a Logo –
Now that you're done with your store's basics, here comes the exciting part of the Shopify store checklist. A logo represents your brand to the world. If it is catchy, the customers will find it easy to recall your business in the crowd of your competitors.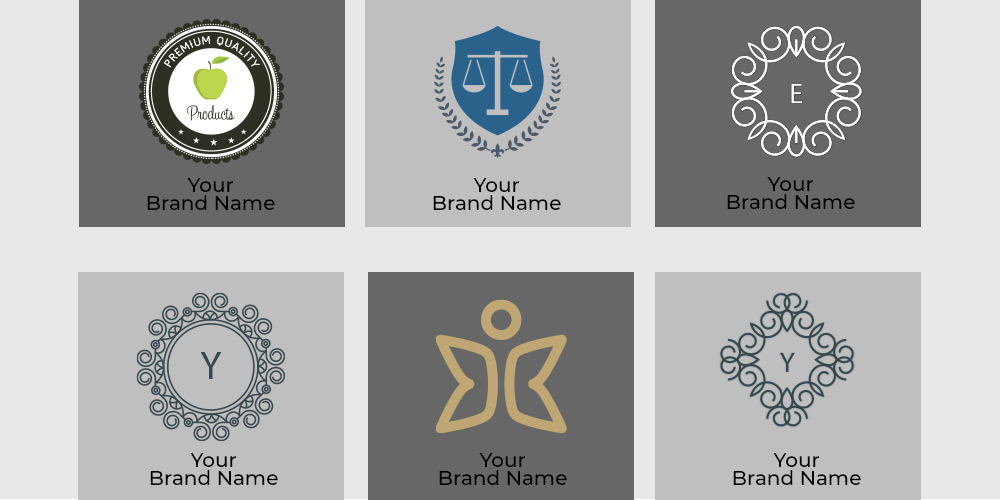 With free tools like Canva, you can make a logo for your business. Suppose you want a professional-looking logo for your Shopify store. In this case, you can reach out to our team of Shopify experts, where our creative heads will design a captivating logo only after duly understanding your business and what's in your mind.
5. Payments Setup –
The year 2022 will be the year of convenience and ease. If your customers don't find a payment option of their choice, it won't take much time for them to shop from other stores. Thus, it would help if you backed up with prominent payment providers before officially launching it for the shoppers.
6. Shipping Setup –
Payment & shipping can either make or break the deal. And this is why you need to be careful with their settings. Customers want to know your shipping process, and by how much time their orders will reach out to them.
Remember that your Shopify store checklist should mandatorily include shipping and payments setup. And from regular intervals, you need to check on these settings.
7. Work on Your Store's Pages –
The next checkpoint in your Shopify store checklist should be removing the sample pages and creating notable pages like – About Us, Contact Us, FAQs, Shipping, Returns & Refund Policies, Terms & Conditions, and likewise. These pages emit the aesthetics of your business, and probably this is why you need to spend quality time and energy in this checkpoint.
The About Us page lets customers learn more about your business and the true purpose behind your brand's existence. Contact Us page provides touchpoints to connect with you regarding any queries.
Shipping, Returns & Refund Policy Pages, brief customers about your way of handling items for shipping, the process of returning the products, and how transparently you (as a merchant) respect the privacy of your customers.
8. Setup Analytics on Shopify –
Tracking and analytics will provide you with crucial insights into your Shopify store. 2022 will be the year of data-driven decision-making. This part of the Shopify store checklist deals with how you can back up your store with top-notch analytical tools.
You can begin by installing Google Analytics to your Shopify store and specify Shopify's in-house analytics goals and funnels. With these analytical tools installed in your store's back-end, you can never miss out on an inch of data. Don't hesitate to connect with our team of experts, and they will help you back up your Shopify store with subtle tracking and analytic tools.
9. Back-Up Your Store's Data –
Backing up your store's data should be your topmost priority. You sure don't want to repeat the lengthy process of doing things all over again due to some uncalled situation that erased the existing process.
Keep in mind that you're running an online store. Just like you manage and keep track of your inventory in your offline store, it is equally important to do the same thing online.
10. Install Essential Apps –
Do you know that more than 6000 apps are publicly available at Shopify's app store? With the help of these apps, you can customize your store and enhance the user experience. An app is crafted for everything, whether adding a countdown timer or simplifying your back-end process.
But if you download too many apps, it will slow down your store's speed and put a burden on your hosting. To save yourself from getting lost in the crowd of so many apps, you can consult our team of Shopify experts. Now only will they recommend and download essential apps. They can also help if you want an app specially built for your Shopify store.
11. Test Your Store on Different Devices –
Now that you are done with the Shopify store setup checklist basics, it is time to test your store on different devices. 2022 will be the year of unprecedented experience. Thus, it becomes crucial for you to try your Shopify store on other devices before its inauguration.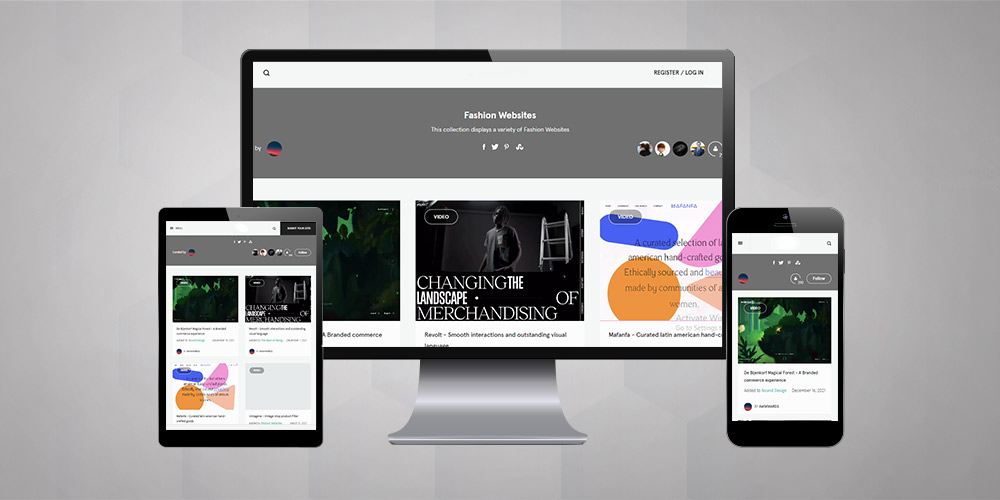 When you hire Shopify experts, they test your store on different devices so that it's bug-free, speedy, and up to the existing standards of an eCommerce store.
Shopify SEO Checklist 2022 –
Even if you have outstanding products, you will be unable to steal the show if you're casual with their SEO. Before customers land at your store, they search for something on the internet. Whatever they are searching becomes the keyword on which you want to rank. Follow this Shopify SEO checklist to level up your store's SEO game in 2022.
1. Keywords –
If you want to rank on search engines, you've got to rank on keywords your audience is searching for. The first step towards building your store SEO should be jotting down the list of keywords relevant to your store, products, and categories.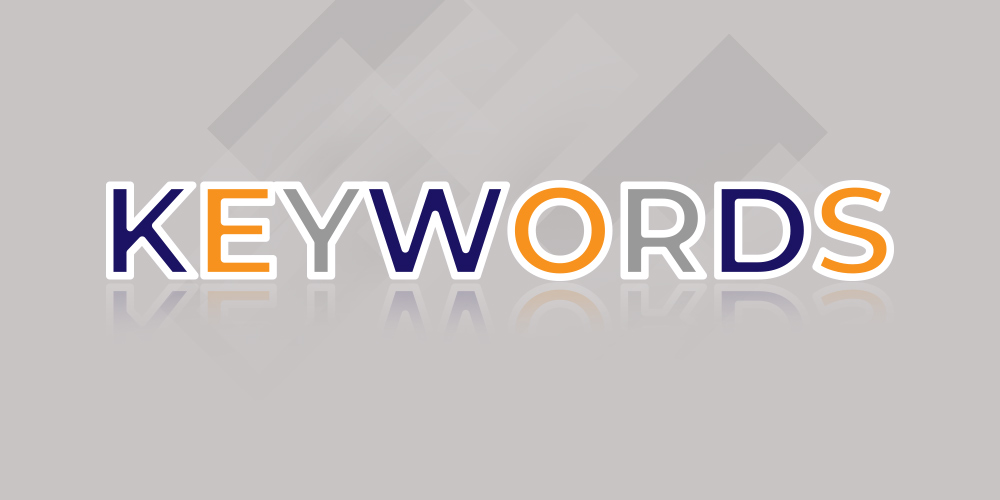 The broader the list is, the easier it will be to build authority on search engines. Make sure that every list has at least 300+ keywords.
2. Product Pages –
For most merchants, a product page is where customers can find details of a product. This is where they go wrong and miss the opportunity to build authority on keywords. If looked at carefully, a product page contains the following things –
Meta-description.
Product title.
Product images/videos.
Customers reviews.
FAQ section.
Add to cart button.
The trick here is to sprinkle keywords in the above sections naturally. Once again, if you are casual with your keyword research phase, you will be unable to witness product pages' true potential and impact on search engines. This is why keyword research should be the top priority in your Shopify SEO checklist.
3. Core Web Vitals –
Core Web Vitals is Google's way of building authority on the internet. Safe browsing, quick loading, placement of elements, and minor things add to page experience. Through Largest Contentful Paint (LCP), First Input Delay (FID) & Cumulative Layout Shift (CLS), Google advises merchants to set up a store that ranks as per these factors.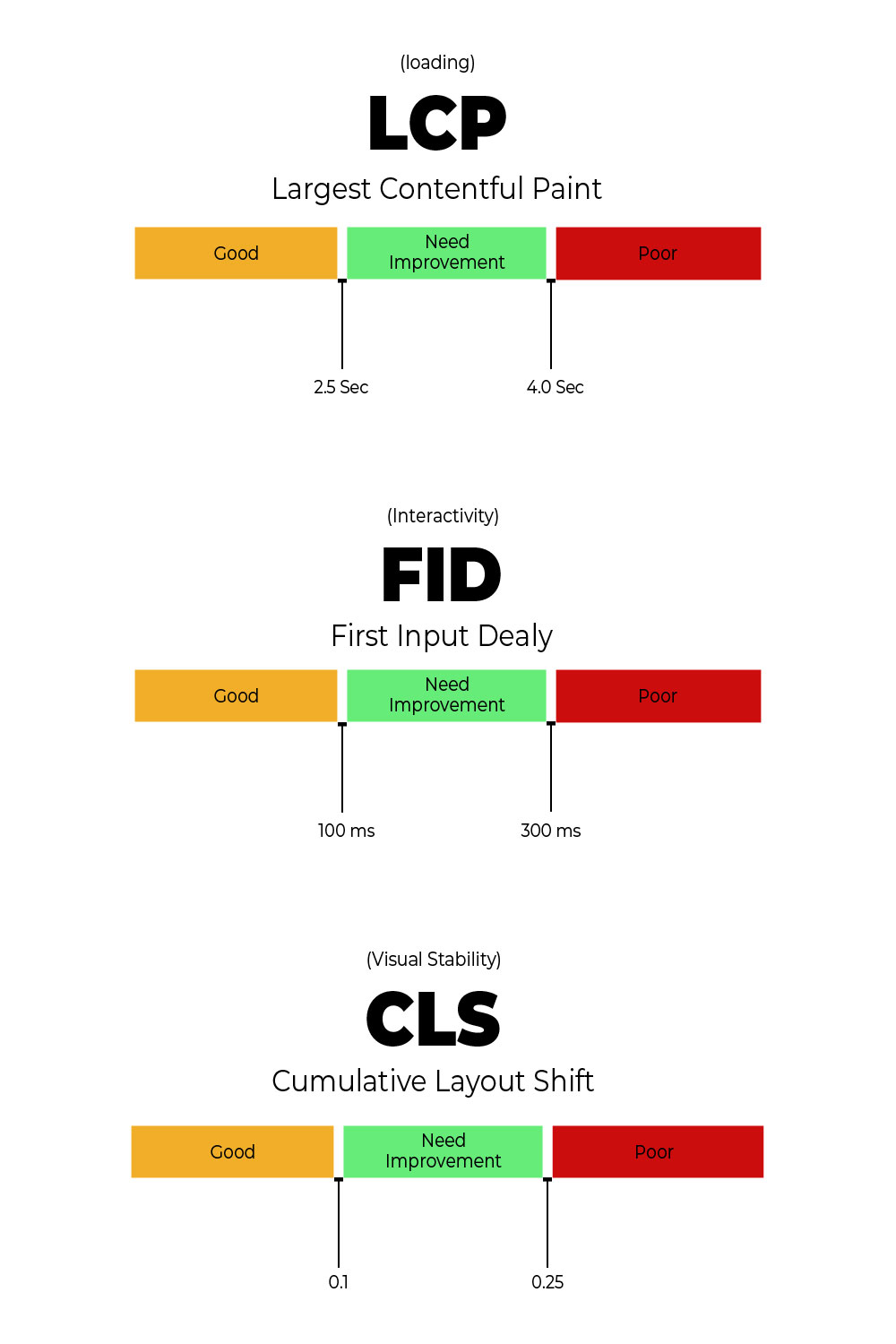 Your Shopify SEO checklist should include syncing your store according to Google's core web vitals. You can also hire Shopify experts who will ensure that your store is speedy and web pages load all the elements to provide a seamless experience to your customers.
4. Check for Alt Tags –
Alt tags play a crucial role in SEO. They are HTML attributes to specify an alternative text. It works like a description of the picture or video if it is not loaded correctly (for whatever reason). These tags are great to optimize as keywords because they are not visible to customers.
So whenever you upload an image or a video, make sure that you use relevant alt tags to define the element. SEO is all about taking care of such minor things. When these things are added together, they create an incredible impact.
5. Audit Your Store's Content –
This part of the SEO checklist pops when you're done sprinkling keywords in your pages. The idea of a content audit is to eliminate any errors that might hamper the flow of communication.
Start by auditing your About Us page, then move to product pages, followed by category pages. Remember that you need to act like a proofreader and a constructive criticizer.
6. Check for Broken Links –
If you have numerous web pages, you need to run a thorough check to free your Shopify store from broken links. How inconvenient would it be for customers to come across a 404:Not Found page in between their shopping experience?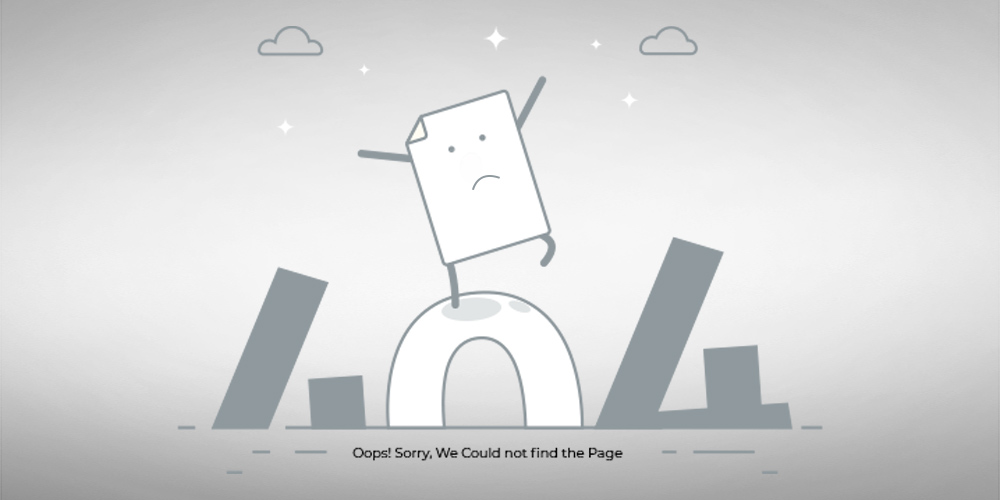 A Shopify store with no broken links is also an example of a genuine eCommerce store. So make sure you don't forget about this checkpoint in your SEO checklist.
Shopify Store Checklist for Marketing & Promotions –
When you're finally done setting up your Shopify store and backing it up with top-notch keywords and SEO practices, it is now time to build a funnel of how you will promote your store on the internet.
Yes, keywords will help you rank – which works like a push for your Shopify store. But with these gimmicks, you can give your store the desired pull to grab the attention of internet shoppers.
1. Add a Chatbot –
Adding a chatbot is a fantastic way to tell that We're open 24/7*365! If a customer has a query, they can interact with the chatbot and find a probable solution.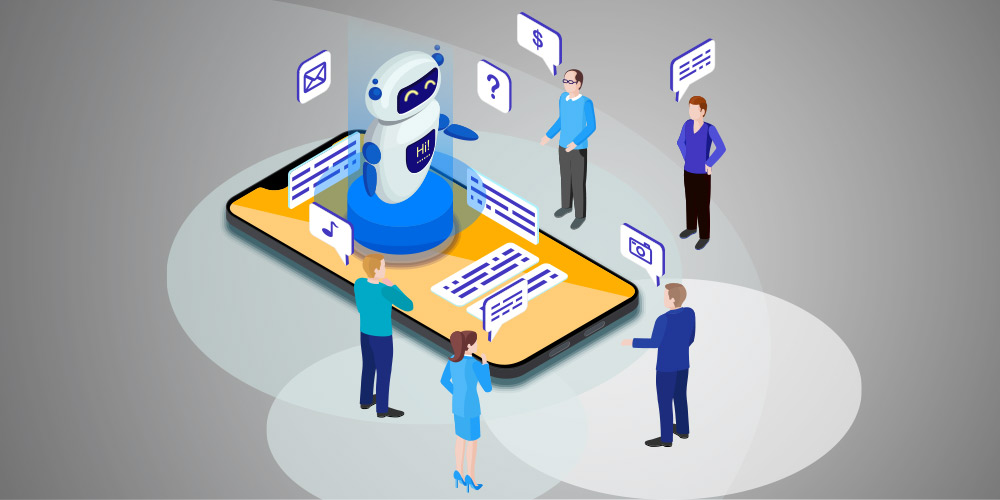 There are endless benefits of adding a chatbot to your Shopify store. Even if you're not present to respond to the messages. Let AI do the work for you, and you need only respond to complex and urgent requests. Be an intelligent merchant instead of just a merchant!
2. Add a Sales Channel –
Gone are the days when you (just) wanted authority on search engines. Do you know that shoppers are slowly switching to marketplaces to search for a product? If your storefront is not present on marketplaces, you're probably missing out on a massive portion of your target audience.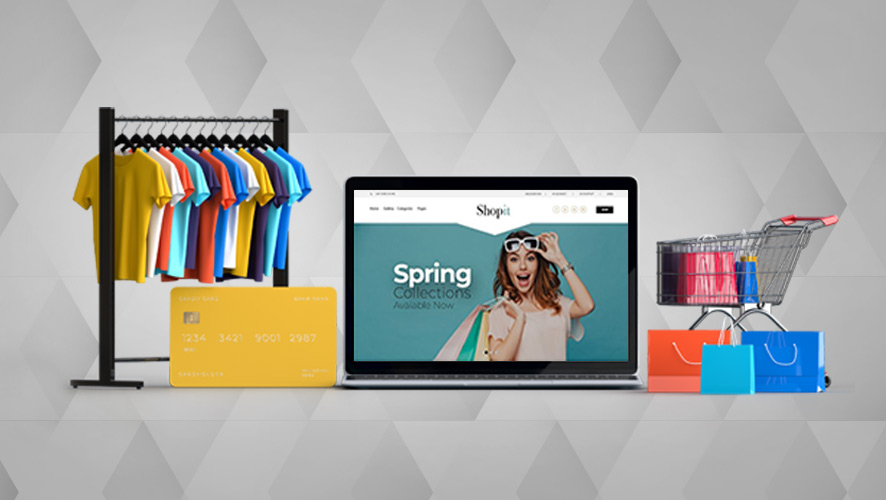 Do you want to sell on Germany's one of the biggest marketplaces? Don't worry; CedCommerce has got you covered.
3. Be Active on Social Media –
We strongly recommend you utilize social media platforms. 2022 is the time of social commerce – where social media users will engage and interact with brands on various social media platforms.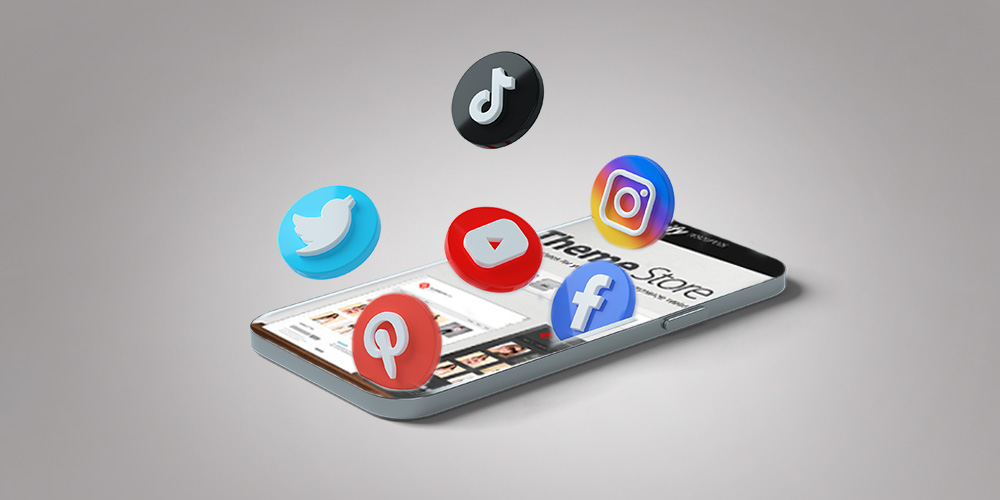 Thus, building a solid presence on social media platforms in 2022 will be rewarding. It would help if you were consistent with your efforts and content. You can also consult our team of Shopify experts who will build a foolproof plan of social media strategy.
4. Buckle Up Your Email Marketing –
Email marketing is and will be the heart and soul of your Shopify store. From gathering email IDs to effectively promoting your products and campaigns – emails play a crucial role in your store's conversion.
5. Setup Ads Account with Google –
A truly effective marketing and promotion strategy include a careful blend of organic and inorganic ways of promoting your store on the internet. Read the success story of Kings Jersey and their experience with Google Ads!
Conclusion –
So this was all about the store setup and SEO checklist of Shopify store – your guide to build a captivating store in 2022. There is no secret key to building a successful Shopify store. But if you break down the entire journey into simple steps, you will not only enjoy the process but will also figure out which areas need more attention and which areas are good to go.