Here's How Shopify Covers Major Digital Payments in its Platform!
Running short of time? Get PDF of the blog in your mail.

Play Now
To run a sustainable eCommerce business, you've got to figure out what people are purchasing and how they make payments! Is it by cash, card, our cloud? And is your Shopify store in line with the online payment trends? If you know this, then setting up a payment method in your Shopify store is just a matter of some clicks. This article briefs you about the four digital payments solution. And how you can instill them in your Shopify store. 
Just here is to provide convenience. If you're unable to do that then you should worry about your store's conversion rate. And this is why you need to keep a check on how shoppers are paying on the internet.
Pandemic Changed the Entire Scenario of Digital Payments –
eCommerce went through a ripple effect since the time the pandemic took over the world. Not only is there a categorical shift in purchase behavior, but how shoppers pay for their orders also changed. From buyer's behavior to shift in markets, economies and nations – the ripple effect goes on and on. 
For the global payments economy, the events of 2020 have reset expectations significantly. Once the COVID-19 moved from a local outbreak to a worldwide pandemic governments from several nations announced a lockdown. There was a steep reduction in discretionary spending and a remarkable reduction in cash usage. The overall impact turned out to be a shift instead of a decline. 
A little time traveling in the past will tell you that online shopping kicked off with money orders, and cash on delivery. Today, shoppers have the power to pay from their smartphones!
The pandemic pushed the world's plan to go cashless. In the same light, below are four emerging digital payment solutions that you can instill in your Shopify store.
4 Online Payment Trends You Need to Watch out – 
Life on the internet is changing at an unimaginable speed. You don't have to struggle to put all kinds of technology on one platter. Instead, keep an eye on trends and behaviors and inculcate them in your Shopify store. Below are four digital payment trends. 

Showing products is as important as providing convenient payment options. Payment methods like cash on delivery and account transfers were the earliest payment trends. But today the eCommerce payment environment is filled with realms of payment options. 
Cash, cards (credit and debit) to clouds – these 3 realms will play an important role in online payment solutions. Choosing a payment gateway becomes essential. It is the funnel that will decide the flow of funds. Shopify enables you to build your hosted payment gateway integration. Open this link to learn more. 
Then there are QR Codes. Customers need to scan on their mobile devices and in a few taps they can pay for their orders. This is what a real-time payment system looks like. RTP ensures funds availability to the beneficiary of the transactions immediately. 
The popularity of QR is roaring in other sectors as well. Ticketek (where users can grab tickets of ongoing events and gigs) has launched an app – Clip through which iPhone users can purchase (e)Tickets for various shows and events.
The question is no longer how you're going to accept payments. It is all about how conveniently your customers can pay you.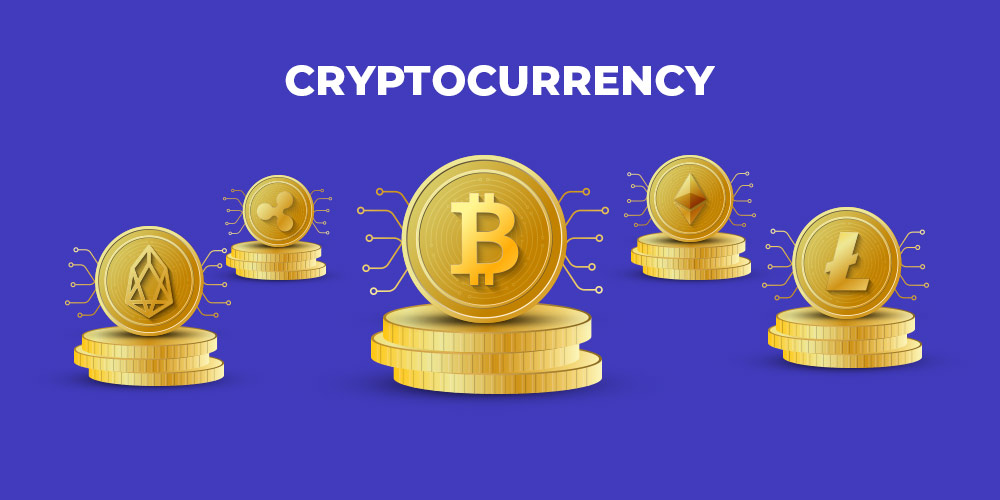 Nobody thought that cryptocurrency would emerge as a universal mode of payment. The 12-year-old cryptocurrency Bitcoin (along with others) is now valued at $2 trillion. 
After a decade of humongous growth, investors are ready to reap the benefits—this time, with an exciting kind of return. Anyone who has invested in cryptocurrencies can go on a shopping spree and pay for their orders through crypto.
46 million US shoppers now consider using cryptocurrency for retail purchases. By next year crypto is said to represent 1% of the retail sales. BitPay surveyed 8k US consumers and found out that 57% of the crypto owners made at least one purchase using it last year. While 59% are interested in investing in crypto because they find cryptos an excellent digital payment solution. 
If you have an online store with Shopify you can accept 300+ digital currencies with Coinbase Commerce, BitPay, GoCoin, and CoinPayment. 

BNPL is another flexible payment method that gained the limelight last year. When most people limited their spending on essential items this digital payment solution encouraged them to forget the hardships and shop. Payment giant Afterpay reported that shoppers shopped for $1 billion in the US, and out of it, $900 million came through the buy now pay later payment option.
Back in the UK over one-fifth of the UK's adult population used the BNPL payment option to purchase goodies in 2020.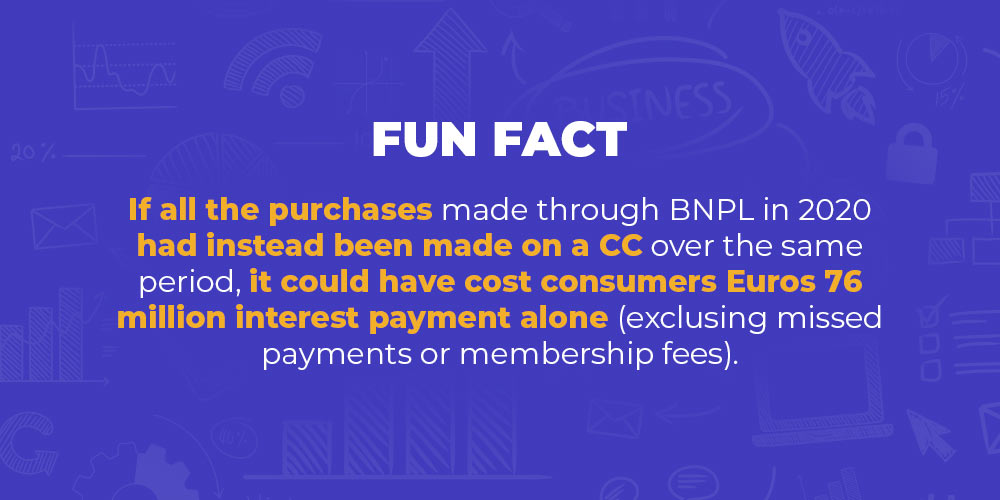 With BNPL and crypto, consumers can shop without disturbing their budgets. Both these online payment trends are here to stay for a long time and expand to other sectors as well. There are more than 50 installment payment providers in Shopify. Depending on the region, you can sort out the best one.

The best thing about online payment trends is that they emerge from nowhere. The worst thing is that you cannot be ignorant, otherwise, you'll mess things up. But here is the key – all kinds of digital payment solutions have a unified aim to enable your store for cross-border transactions. Whatever payment method you choose, be sure that payment should not be a matter of concern if someone wants to shop from your Shopify store.
While technology will keep rolling out seamless payment solutions. You should make a checklist of payment providers that you want to partner with. Let's say you run a grocery store. Instead of going for the world-famous or the best payment providers, you can partner with a local payment merchant. If you run an electronics store, you can allow installment payment options. You can also consult our Shopify experts and design a great payment solution.
5. Shopify is Setting the Stage for Next-Gen Online Merchants –
Setting up a store on Shopify will enable you to sell outside your homeland as well.  Shopify Payment is an all-in-one payment method that you can use, but because it is confined to some countries, you can get associated with 100 other third-party payment providers. 
For local payment methods,  Klarna, Sofort, iDEAL, and others are popular in Shopify. You can also enable accelerated checkouts (but only if you are using Shopify Payments).  If you run a Shopify store in India, you can leverage Shopify's Advanced Cash on the Delivery app.
Shopify is a community that is on a constant search to introduce new technologies to its merchants. It is much more than just a platform – it is a hub of experiential learning and figuring out the hidden opportunities lingering on the internet. 
Summing Up – 
Payment being the necessary part of your online store – never be casual about it. These eCommerce payment trends will stay here for long. Opening an online store with Shopify enables you to accept all kinds of payments.