A Quick Guide: How to Sell on eBay with Shopify Integration for eBay?
Running short of time? Get PDF of the blog in your mail.

Play Now
Imagine a big puzzle in online shopping – connecting two famous platforms, Shopify and eBay. It's like when you mix your favorite ice cream flavors for a unique new taste. For Shopify sellers like yourself, this blend is called Shopify eBay integration. The Shopify integration for eBay lets online store owners use both selling platforms together to sell more things.
This comprehensive guide walks you through integrating Shopify with eBay. The blog also reveals the remarkable benefits that await you once you connect Shopify to eBay.
Why Choose eBay for Your Shopify Products?
Let's answer the most critical question: Why Sell on eBay from your eCommerce store on Shopify?
eBay's massive global reach and active user base present an irresistible opportunity for sellers. Here's why you should consider selling your Shopify products on eBay:
Vast Audience: Access over 16 million enthusiastic buyers worldwide on eBay.
Wide Product Range: eBay boasts more than 18.2 billion Gross Merchandise Volume, giving you the flexibility to showcase a diverse range of products.
Seller Friendly Environment: With fewer entry barriers, eBay offers an ideal platform for new and experienced sellers.
Mobile Dominance: eBay's mobile app had more than 13 million unique users in June, as per a report shared by Nielsen.
Global Presence: eBay's 700+ million monthly global visitors and second only to Amazon, contributing to its unmatched online presence.

Shopify Integration for eBay: CedCommerce eBay Integration
Getting a Shopify Integration for eBay is the ultimate tool for seamlessly merging your Shopify store with eBay's vast marketplace. CedCommerce offers one such popular solution, known as CedCommerce eBay Integration. It is a game changer for businesses selling on eBay from Shopify.
This powerful connection opens doors to expanded reach and amplifies sales by bridging the gap between Shopify and eBay.
The Shopify eBay app lets you showcase product variations across both platforms. Imagine effortlessly transferring a single product's different colors, sizes, or styles from Shopify to eBay. You can cater to diverse customer preferences without manual hassle and capture a wider audience. Whether it's a T shirt in various colors or a gadget with multiple configurations, the App effortlessly ensures all product variants are listed on Shopify and eBay.
#1. Effortless Relisting from Shopify to eBay
You get a simple relisting feature when you connect Shopify with eBay through an integration app. With it, you can import and update your existing items from Shopify to eBay listings in a few clicks.
Often a product doesn't get the attention it deserves the first time, or you decide to list a popular item again. Integration applications make relisting a breeze. With just a few clicks, your products can reappear on the eBay marketplace, potentially leading to increased sales.
Connecting Shopify and eBay through an app ensures your listings stay current and engaging, making it a valuable tool in your selling arsenal.
#2. Inventory Control on eBay
The concept of threshold inventory settings is your safeguard against inventory mishaps. Overselling can be detrimental to your business. It often tarnishes customer trust and derails sales. Once you connect Shopify to eBay, you can tackle this challenge head on.
You can set up predefined inventory limits for your products. Once a threshold is reached, the App takes control, preventing further sales until your stock is replenished. This proactive approach ensures you avoid inventory related problems and maintain customer satisfaction.
How Connecting Shopify to eBay Helps?
We are introducing Petros Mak, a Shopify seller selling through Gamers Rush whose path closely aligns with sellers who own a Shopify store and wants to expand to eBay. Petros's journey exemplifies the potential unlocked by the Shopify Integration for eBay App. His experience shows firsthand the remarkable value this integration adds to eCommerce endeavors.
#1. Streamlined Bulk Editing: Boosting Efficiency with Ease
Petros Mak discovered the transformative power of streamlined bulk editing, a feature significantly streamlined her workload. He sought efficient solutions to manage his product listings effectively. With the App's bulk editing capability, Gamers Rush effortlessly made changes to multiple listings in one go. This newfound efficiency saved their time and aligned perfectly with Petros's aim for hassle free operations.
#2. Timely Support: A Safety Net for Success
Sarah's, selling through MSU Surplus Store experienced with quick technical and customer support. It showcased the dedicated assistance that's an integral part of the App's package. Just as the timely help reassured Petros, Sarah found a safety net, whether a technical query or a business concern, when she needed it most. Access to swift support resonated with her journey and underlined the App's commitment to seller success.
#3. Effortless Order Management
MSU Surplus Store's story confirmed the ease of managing orders through the integration. Like Gamers Rush's vision of streamlined order handling, MSU Surplus Store found that the App's product syncing and order management capabilities aligned seamlessly with her business goals. Orders flowed effortlessly from eBay to her Shopify store, ensuring she could maintain her focus on delivering a top notch customer experience.
Through streamlined bulk editing, timely support, and effortless order management, Sarah's journey of triumph mirrors Petros's aspirations.

Getting Started with CedCommerce eBay Integration App
This step by step onboarding process ensures a smooth start to your eBay journey, divided into three simple segments after you've installed CedCommerce eBay Integration for the Shopify App Store:
Step 1: Preparing Your eBay Account
Kickstart your integration by ensuring your eBay seller account is active and ready to roll. Disconnect similar apps that link your eBay and Shopify accounts to prevent confusion. Embrace the CedCommerce privacy policy by simply checking the box – a small yet vital step. Remember, an active and exclusive eBay account is critical.
Step 2: Linking Your eBay Account
Choose the Live Account option and specify your country. A click on "Connect" knits your eBay account to the app. Log in with your eBay credentials or set up a new seller account. After reviewing and granting app permissions, tap "Agree and Continue."
Step 3: Customizing Configurations and Imports
Tailor your product import settings from your Shopify store. You've got options – filter products by Published Status, Product Status, Vendor, and Product Type. Alternatively, opt to import products based on your Shopify collections. Also, decide if you'll manage eBay orders through the app.
Step 4: Selecting the Perfect Plan
For personalized guidance in picking the best plan for your business needs, visit our plans section or contact our technical support. Or, explore the app's features with a free program that offers one year of access. With this plan, you get 50 Product Credits and 10 Order Credits – talk about a great way to get started.
Begin your eBay journey confidently – the CedCommerce eBay Integration App has your back.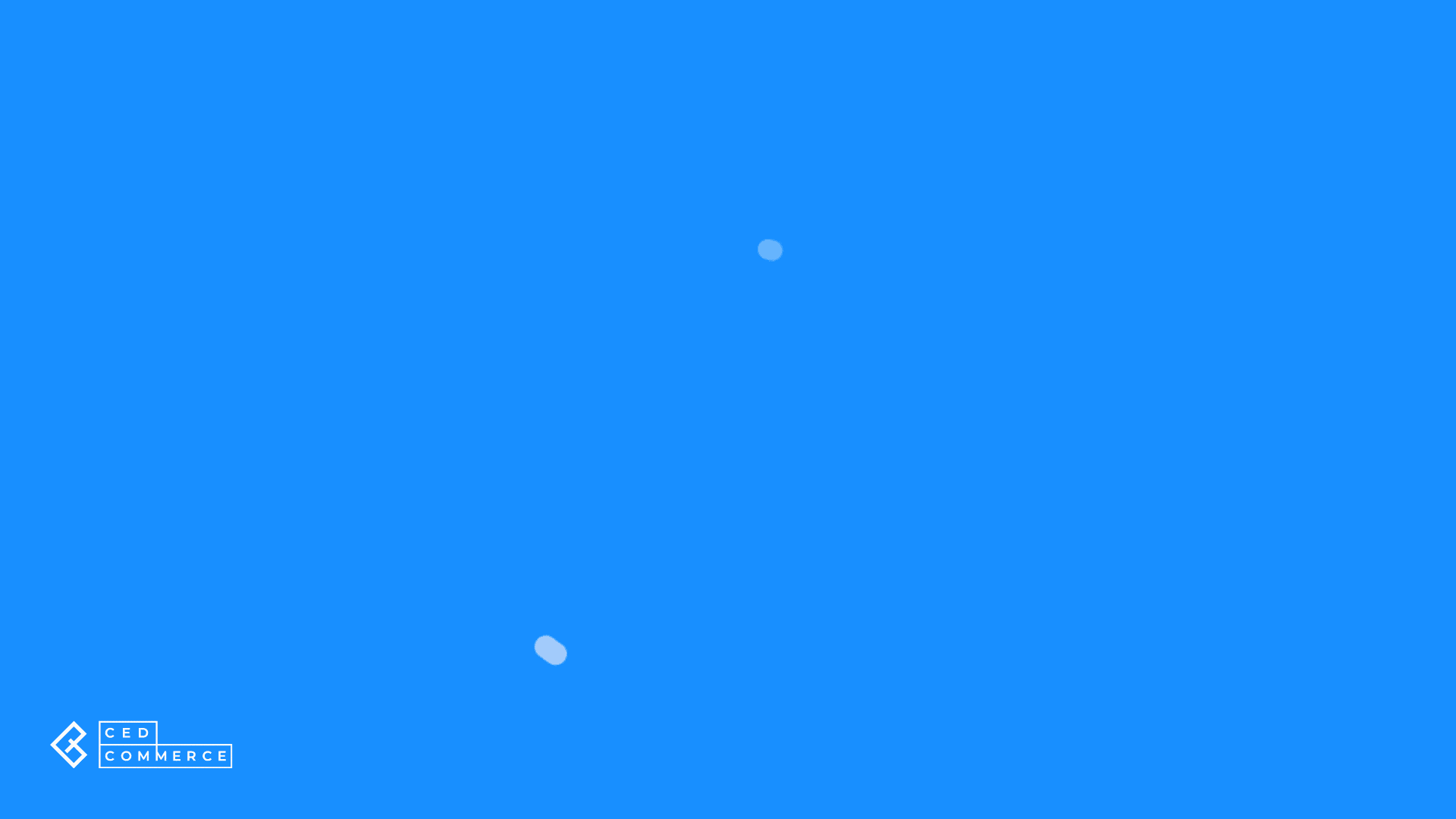 Conclusion: Your Journey Begins
The gateway to eBay's success lies within the Shopify Integration for eBay App, holding the keys to unlock unprecedented growth and extend your audience reach.
Powered by real time synchronization, CedCommerce offers more than just connectivity. The user centric features of the Shopify eBay App are tailored to empower every seller. It lets you seamlessly transfer product variants, relist effortlessly, and exercise efficient inventory control.
You are armed with the knowledge that integration isn't just a connection of platforms but a fusion of strategies and possibilities. As you forge ahead, remember that your success story, much like Gamers Rush, is waiting to be written. With the Shopify Integration for eBay App as your partner, the doors open to enhanced sales, streamlined operations, and eBay success.