Do You Know The Result of Free Shopify Theme & Custom Development?
Running short of time? Get PDF of the blog in your mail.

Play Now
Fundamentals of an online store are speed, responsiveness, and a smooth buying journey. This is what merchants do to grab the attention of online shoppers and Google. Your store's theme decides most of the game, and if you manage your online business with Shopify, you have a suite of fast, responsive, SEO-friendly, in-house themes. This article provides a descriptive view of free Shopify themes that you can customize according to your brand guidelines. A free Shopify theme dipped with custom features is the best remedy for your Shopify store. What custom theme development means, what impact it has, and where can you get your theme customized – all the answers are waiting for you in the proceeding sections. 
Essential Requisites of a Theme – 
Shopify's in-house theme store is home to 9 free and 72 paid themes. And if you search themes for Shopify stores, there is a battalion of premium themes waiting for you to download, but with so many choices, why do merchants prefer a free Shopify theme over premium ones?
It is because themes like Express, Narrative, Venture, Debut, Minimal, and others have outperformed Google's metrics, and with custom theme development, you can transform your free Shopify theme into a premium look-alike.
Before we explore the realms of Shopify themes, let's look at some of the basic requirements of a theme.
A theme is of no use if it is not visually appealing. Visitors interact with your store as soon as they click on its link, and if they don't find your store visually appealing, you will have to worry about your store's conversion rates. Color schemes, placement of buttons, typography, images are some factors that describe how appealing a store can be.
Monster Piercing is known for its safe and classy body piercing products. The store is built on the Empire theme – a paid theme and the brand wanted a complete makeover of its online store.

Our team of Shopify experts figured out some of the hottest categories of Monster Piercing, created collections, and featured them on the homepage. The brand's choice of custom theme development resulted in a self-explanatory homepage with a sticky add-to-cart button dipped with a white, black and red color scheme. Now, the store portrays the zeal and excitement of an emerging tattoo cult. 
Your store's color scheme can be the gamechanger because shoppers travel from one page to another before placing an order. A smooth color scheme will make the overall journey smooth. 
PawLife Pets serves nutritious and healthy merchandise for our fur buddies, and their online store is built on a free Shopify theme, Debut. Its white background with soft shades of red color blends perfectly. 

Today, Pawlife Pets is a leader in its niche, and the store is doing wonders with its neatly customized online store wrapped with love, care, and brainstorming.
Online commerce is subject to rapid expansion in a short period, and this is where all the magic happens. So make sure that you make changes in your theme as and when required. Every six months, you should consult Shopify experts and discuss the ongoing trends that you can take leverage of. 
Custom theme development is an approach to integrate brand values in your future-ready Shopify store. `
Galt Toys wanted to shift their store from Magento to Shopify and utilize Shopify's convenient approach to build a new-age online toy store for toddlers. 

Customers and consumers are different in the case of Galt Toys. To tackle this issue, our Shopify experts segregated toys by age to make it easy for parents to pick the right product for their toddlers.
Custom theme development was just one part of the project. Since the management wanted videos in place of still pictures, we passed the videos through meta fields. 
Galt Toys operates on a paid Shopify theme – Wookie, and our experts take pride in settling the brand's 180 years of elegance in their Shopify store.
Cross-browser Support is another feature you should consider while choosing a theme for your Shopify store. Cross-browser compatibility means when your store runs great on all web browsers identically. Web browsing started with Internet Explorer, but browsers like Edge, Opera, Safar, Chrome, and others stole away the show. Providing fallbacks, manual coding, and development in one browser are ways to achieve the tag of cross-browser support for your online store. But free Shopify themes like Debut, Express, Venture, & Narrative are already optimized for all the browsers. 
If you have a different theme, then don't panic. Instead of choosing a new theme, consult Shopify experts and make your theme compatible on all browsers. 
Responsive themes are convenient and easy to maintain. Better readability and usability on small screens come in handy. Stores that adjust their layouts according to the size of the screen are tagged as responsive themes. 
Everwith is developed on a free Shopify theme Debut – and it is hard to figure out. We created an adjustable logo that changes its size as customers scroll down the store to add responsiveness. We said a mega-menu to highlight Everwith's broad product portfolio. 

Free Theme or a Paid Theme – What Should You Choose for Your Shopify Store?
Throughout your eCommerce journey, you will encounter situations where you will wonder – Should I upgrade to a premium theme? And this question is natural. Who doesn't want a responsive and UI/UX-friendly theme for their Shopify store? But the question is – how to get there? 
A short-cut way is to purchase a premium theme. But be ready to spend at least $299. There is no end to the price of a premium theme. Depending on your appetite, you can choose one. But what if you want to start small? Well, that's where Shopify's free theme themes and custom theme development come into action. It is not wrong to purchase a premium theme. But there is a right time to switch over to premium themes. Don't spend your money on premium themes if you have just started your journey as a Shopify merchant. 
Instead, select a free Shopify theme, sit with our team of Shopify experts, and unleash the hidden potential of your store with customized features. Remember – Shopify store Pawlife Pets runs on a free Shopify theme. But a typical shopper cannot point this out. This is the magic of custom theme development by Shopify experts!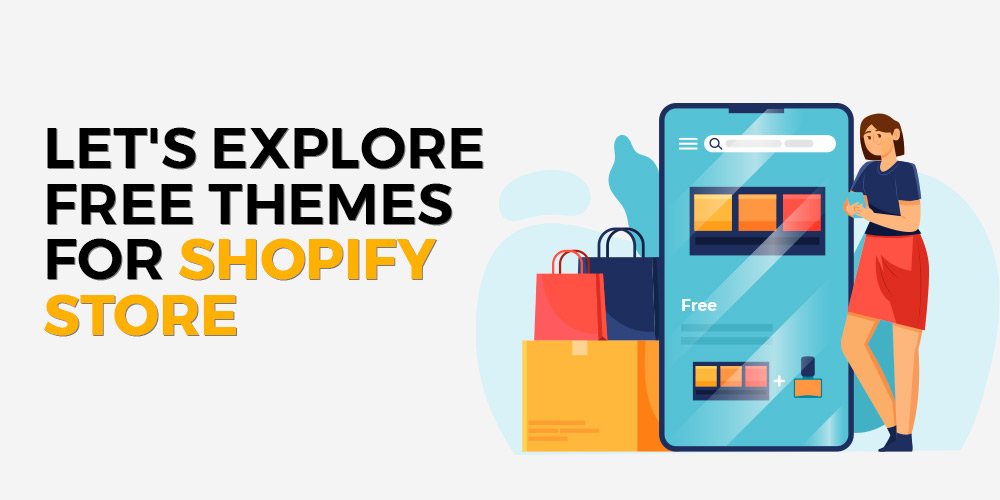 Now that we have talked about what to look for in a theme, below are Shopify's revolutionary themes, free of cost for you!
Free Shopify Theme for Single Product Shopify Store – 
If you have a one-product Shopify store, you can choose the Narrative theme. It is specially designed for merchants who prefer product and brand storytelling. The narrative theme is ideal for you if – 
You like storytelling through images and videos. 
You want to keep your product as the center of attention. 
Narrative's hero section makes this free Shopify theme distinctive from others. You can also leverage its slider section, which helps showcase the second layer of product information on the homepage itself.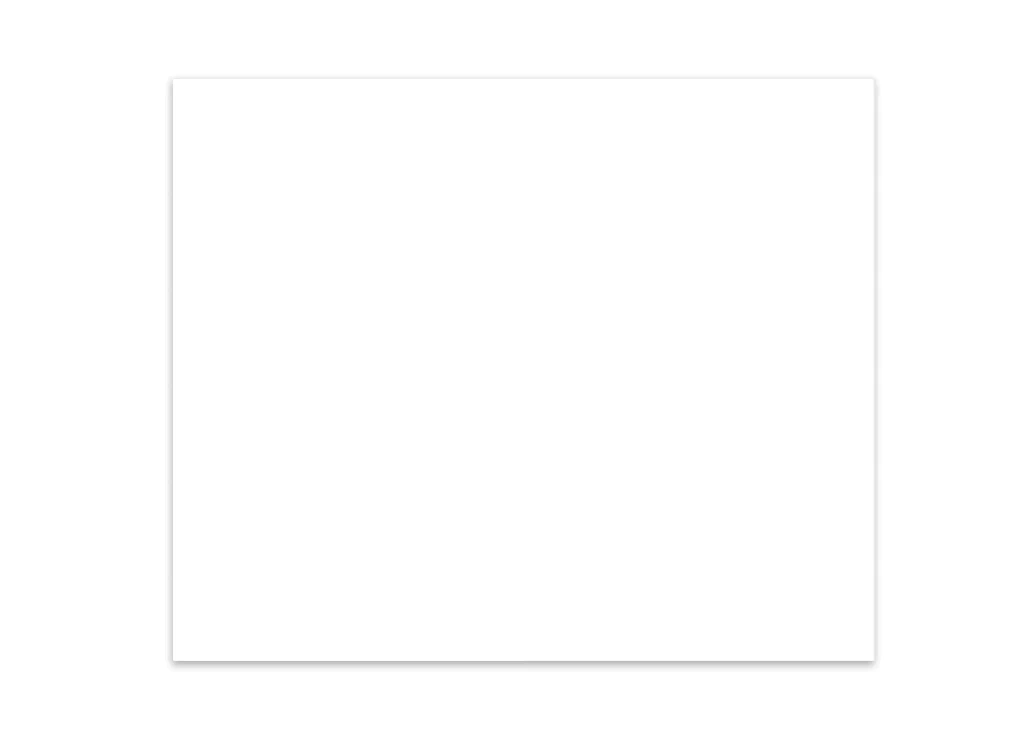 Free Shopify Themes for Small-to-Medium Catalogs – 
For small-to-medium product catalogs, you can choose either of the following themes – 
Express.
Boundless.
Simple.
Brooklyn.
Minimal.
Express Boundless-ly. It is That Simple – 
Shopify's Express theme is best for you if you –
Want to start your store quickly. 
Have a one-page store. 
Limited photography. 
You will not believe that this free Shopify theme comes with a slide-out cart, a quick buy button, and a featured collection on the homepage.
Moving on to the Boundless theme. It is sleek, clean, and has a background that elevates the look and feel of your Shopify store. If you have numerous photographs, you can choose this free Shopify theme. The boundless theme might be free, but it comes with sticky navigation, a slideshow with fading effect, a single product gallery, and you can feature a video on your homepage. 
If you have more than five products, you can go with the Simple theme. It is crafted with a minimal approach with a clean and clean look. You can provide extra details of the products which customers can discover when they hover over an image. 
Minimal & Brooklyn Theme for Modern Shopify Stores –
The free Shopify theme Brooklyn comes with an easy drag and drop system to help you build your store without technical expertise. You can showcase your product as slideshows at the top of the page. You can also tell your brand's story by a featured video. Thanks to its product grid due to which products change automatically. A showstopper feature of this free Shopify theme is its slide-out cart that allows your customers to stay on the page while adding products to their cart. 
Then comes Shopify's Minimal theme, which looks great on any device, and it is loaded with features that offer flexibility. You can develop additional features like product reviews, collection views, navigation styles, and typography choices with custom theme development. 
Free Shopify Themes for Stores with Large Catalogs – 
For large catalogs, you can choose either the Venture or Supple theme. 
Venture theme is perfect for your store if you deal with outdoor and sporty goods. There is space for a promotional banner, multi-column menu, sideshow, and single product feature that comes in handy with this free Shopify theme. 
Now you must be wondering if you're getting all this pre-loaded, then what is the scope for custom theme development? Talk with our team of Shopify experts. 
Then there is the Supply theme – easy-to-navigate, and it is the best choice if you are dealing with numerous collections. This free Shopify theme comes with pre-loaded features like main navigation, multiple homepage collections, and sidebar filtering. 
Conclusion – 
So, there were nine free themes that you can use while building your Shopify store. You sure have premium themes, but looking at prominent features of these free themes – isn't it a wise choice to pick up a free theme and reach out to Shopify experts to build a highly personalized online store? Sounds intriguing? Let's help you connect with a Shopify expert! How about a free one-to-one discussion with them?