Embrace How to Sell Online Best Practices in 2022
Running short of time? Get PDF of the blog in your mail.

Play Now
How to sell online is never a cakewalk but a rewarding business opportunity for ones who leverage the power of ecommerce store automation. Yes, automation is vital to ensure your online venture is ready for the future opportunities and obstacles.
Speaking of problems during online shopping, the major concerns that might put off online shoppers in 2022 are slow delivery, poor customer support, wrong items delivered, delivered to an incorrect address, data breach, and more.
But, to stay competitive and grow business, these issues have to be fixed with a professional approach.
The solution is eCommerce store automation. After all, 2022 is here. It's the time to spend less time on repetitive tasks.
What is eCommerce Store Optimization?
eCommerce automation refers to streamlining online selling process to saves time and eliminate manual errors by automating repetitive tasks like order processing, shipping, inventory management and more. As a result, online merchants can better focus on crucial business aspects to scale it further.
Superfast Delivery
Buyers consider superfast delivery as the most important parameter to decide should they buy the item or leave it. The idea of same day delivery idea of Amazon has fascinated customers and they expect order to be delivered as fast as possible. As a result percentage of shoppers considering order delivery time imperative to overall shopping experience. Moreover, zero order delay should be top priority to lure 7 in 10 customers who would otherwise not return for future purchase.
So, the Need of the Hour is to Figure Out How To Ensure Superfast Delivery
Inventory management and order processing play a pivotal role in ensuring the order is never delayed. Imagine your business grows, and you have 5X more orders than last month.
Managing such a colossal amount manually will not be a wise decision. Moreover, it will be prone to manual errors, time-intensive, and feel monotonous.
Inventory management is an integral component of how to sell online. It will help you stay ahead of a competitor by easing online selling in the below manner
Handling even a massive volume of inventory will be hassle-free. You save time.
You get notified as soon as stocks hit lower than the set threshold.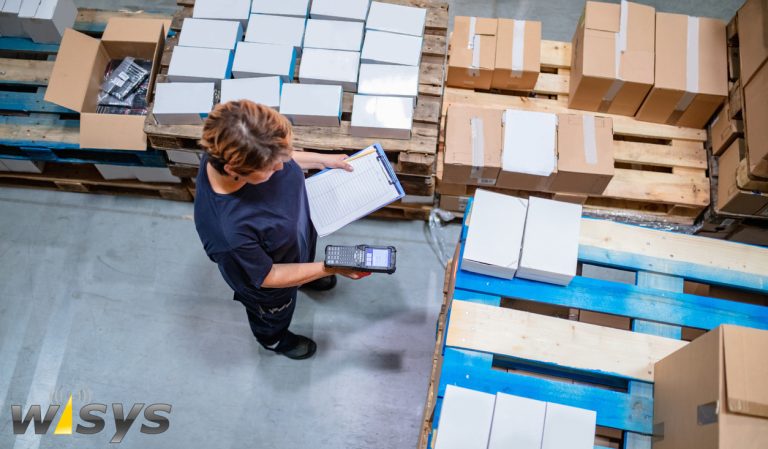 Image credit: www.wisys.com
Notifications will inform you that stock is out without delay. Therefore, no more facing the embarrassing situation of overselling or underselling.
Knowing the ins and outs of inventory helps exercise complete control over inventory. Hence, better decision-making regarding the right time to restock the products.
Order processing can be complex, but feature rich marketplace integration apps make it easy and efficient.
A centralized ordering system will ensure every order can be processed or canceled seamlessly and quickly from a single dashboard.
Orders will get auto-synced on your store (even large volumes) when an order is placed on the marketplace.
Shipment details ( tracking number, tracking URL, and more) are updated from the store to the marketplace.
Order tracking will not be a headache. Orders from all channels are acknowledged, and no order is left to be fulfilled.
Order status is auto-updated upon order fulfillment.
As a result, a successful order processing from receiving customer order requests to fulfillment will be automated and not take more than a few seconds.
Impeccable Customer Support (There's Ain't An Alternative)
No business is complete or successful without a team of professional and courteous customer support. Another crucial parameter is response time. Moreover, the buyer's biggest frustration in dealing with customer service agents is a lack of speed.
If you are new to how to sell online, then instead of wondering if your customer service upto mark adheres to the below practices.
Incorporate a live chat option on your site. It has a maximum customer satisfaction level of upto 71%. Significantly higher than email and phone support.
Act proactively to reach out to customers with a post-purchase email highlighting the link to the knowledge base. As a result, tech-savvy shoppers will sort out minor issues independently and save their time.
Pay attention to improving response time. The quickest possible response has the power to calm the furious customers. Saving your brand reputation.
Once the problem is fixed and the customer is happy, then is the best time to ask for feedback and collect reviews.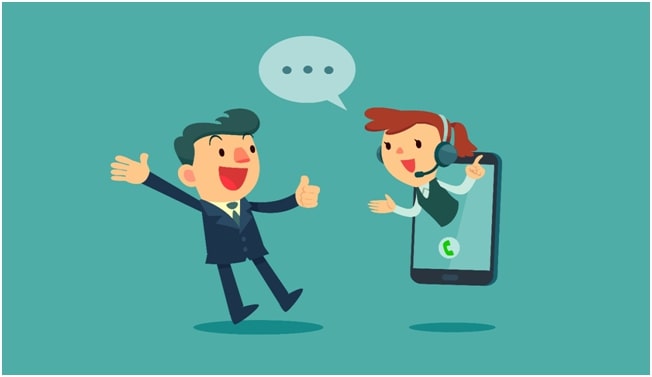 Image credit: becominghuman
A few more things, when done right, will ease the burden on your customer support team
Optimize your ecommerce website to load as fast as within 3 seconds.
Have a page dedicated to return and refund policy. Craft it to be as transparent as possible to avoid any miscommunication. Moreover, link it to a sticky footer/header to ensure the customer can spot it without any hassle.
The idea is to make customers feel their issues are on priority. It will generate trust and customer loyalty. Loyal customers will share the experience with friends, family, and colleagues.
Did You Knew? A huge number of positive reviews are a strong ranking signal on many marketplaces. The Marketplace algorithm will rank your products at the top for several keywords on its search result. Thus, your product's visibility will increase, and you can easily outrank competitor products.
And the secret of getting loads of positive reviews is exemplary customer service. Instead, there is no alternative to pro-level customer service.
Privacy of Customer Information
Customers express grave concerns about their credit card and other personal information. The trust you build via smooth can reach a breaking point if the customer feels his data is vulnerable and unsafe.
But, adhering to the following practices helps you win customers' trust. After all, a buyer feeling unsafe will hesitate to purchase no matter how desperately he wants the product.
Never store customer credit card information. A better option will let trusted payment processors like PayPal or Stripe manage sensitive information.
Implement the latest security patches to ensure your store has no vulnerability that hackers can exploit. Add multiple layers of security by enabling SSL and PCI DSS on the website.
Setting up different level access control for admins, vendors, and customers. As a result, only the right person can edit the master data. This step is significant for avoiding an organizational-level data breach.
When asking customers to submit personal information, make it crystal clear (by sharing a privacy policy page link )that you will store data using the best security measures.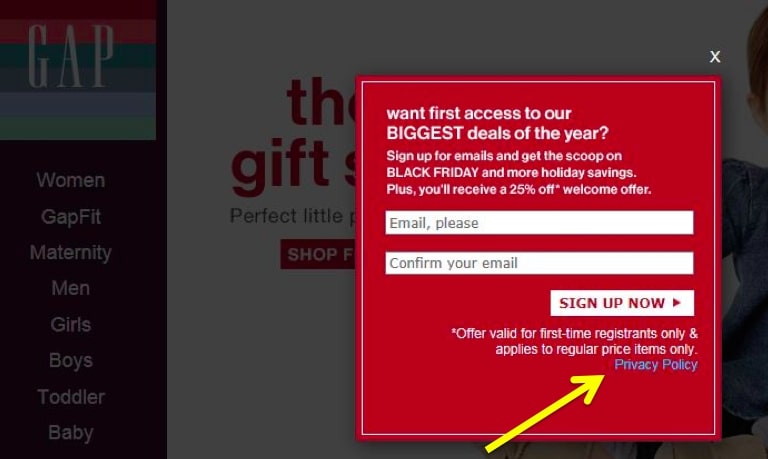 Image credit: practicalecommerce
One more important thing is to ensure all your efforts to enable a seamless shopping experience need to be highlighted on the website. It can be in the form of a pointer on your store's About Us page or a specific page like ensuring your safety.
Incorporating a page as we care about your privacy will grab attention and win your customer trust. Moreover, trust is the prerequisite to building a long-term relationship with customers, which eventually translates to repeat purchases.
Few Inspiring Insights (From Successful Sellers) To Simplify How to Sell Online
Take a deep dive into google analytics, and you will find the hidden gems of business insights. These insights will decode shoppers buying behavior, age, gender, landing page, store navigation path, and more.
Hence, will be useful in uplifting the shopping experience by boosting effectiveness in below ways.

Tailor the marketing campaigns to be relevant to the customer shopping journey.
Improve website structure to match customer preferences.

Find the popular social media influencers whose followers are the same as your target audience. The next step is to reach out to them for affiliate marketing of your products. Partnering with them will fetch your products immense visibility among shoppers.
The Pro Tip: Let your new product launch by influencers. As a result, the product will reach the board audience base in a minimum time.
If You Are a Newbie!
As a newbie with a limited budget, one should not try to become everything for everyone by selling everything under the sun. Instead, start your online store with a focus on a single niche. After building a huge customer base is the right time to expand into new product categories
Always remember, never abandon your ambition to sell online despite your low budget. Big brands took the little first step to achieve big dreams.
Selling on your site has an advantage, in the long run, overselling on the marketplace in the following way

For every product sale, you must pay some percentage of profit to the market as commission.
Your competitors can't list their products on your website, but they can on the market.
Once you develop a strong base of loyal customers upon selling on the marketplace, It's time to scale business to new heights.
Therefore, having an ecommerce website is apt for offering a personalized shopping experience by catering to shoppers' preferences and interests.
Best Marketplace to Sell in 2022
Marketplaces have got tons of benefits for a new seller. Hence, there is no point in skipping selling on marketplaces. Below are the best marketplaces to sell online in 2022 that provide a conducive ecosystem for business growth and have an active customer base in millions.
Amazon
50 percent of entire product search worldwide starts at Amazon.com.
Reasonably easy to start as well easy to use.
Advanced advertising option that can be managed individually.
Sponsored ads recommendations to optimize the ads for higher ROI
Walmart
Access to free 2-day shipping
Fast delivery and easy returns using Walmart Fulfillment Service
No charge for store setup
Optimize your store for a smooth shopping experience using the listing quality tools offered by Walmart
eBay
A whopping 109 million monthly visitors
Seller fee is slightly cheaper than other marketplaces
Preferred destination for second home products
It caters to both b2c and c2c consumers
Facebook Marketplace
Let your products appear to shoppers who are browsing them on Facebook
It makes the products visible to the local audience by default
The marketplace is well optimized to display items on a user's browsing history
Product listings are mobile-friendly
Lazada
It assists to sell more by letting sellers grab customer attention with Lazlive (in-app live streaming feature)
Support for new sellers with packaging materials , canva pro subscription and more
Launch of multi-channel logistics service (MCL) for serving more geo-locations.
A solid customer base of 16.08 million visitors per month,
Shopee
Offers multiple payment options to cover a broad audience base
Its a social centric marketplace and is mobile only
No commission fee from sellers
Shopee Ads to help seller reach broader audience base
Best marketplace to sell products in Indonesia, Malaysia and Thailand
Free shipping for first 5kg products ordered
AliExpress
One of the lowest commission fee is to be paid. It is around 5 to 8%
The marketplace has no hidden charge that are revealed afterwards
You can publish any number of products. There ain't any limitation
Conclusion – Best Practices For Competitive Advantage
The need of the hour is to sell more and selling more in hassle free manner is possible via store automation. Moreover, you get access to loads of data about client behavior. As a result, it helps in enhancing your marketing strategy to deliver personalized shopping experience. Adhering to above mentioned strategies will keep you a step ahead of competitors as well.