Wish Inventory Management: Seller Central Walkthrough With CedCommerce
Running short of time? Get PDF of the blog in your mail.

Play Now
According to research, every year, inventory mismanagement loss costs $818 billion globally. 52% of which is due to out-of-stock products, i.e., overselling & 44% amount to over-stock products. Problems such as overselling due to stock-out and whopping costs due to overstocking are common. Moreover, customers may have unpleasant experiences due to stock-outs and canceled orders. Therefore, Wish Inventory management is a way to avoid falling behind on sales or running out of products. And a chance for Wish merchants to be winsome players in the fiercely competitive market.
Thus, failing to identify and correct such issues in time can severely affect your products' search ranking and reviews. So, here are some tips that will help you a long way in managing your Wish & Shopify Inventory and help you with easy Wish sync.
A quick run-through of the topics covered in the blog:
What Is Inventory Management?
Inventory management is a comprehensive process that helps merchants identify which and how much stock to order and at what time. Inventory management helps track the market trend & source adequate inventory at the right time. Managing Wish inventory may not be difficult, but when selling on multiple channels it's important to maintain consistency across all platforms. A multi-channel inventory management system enables sellers to immediately see and assess what's in stock across all sales channels and helps in Shopify inventory sync.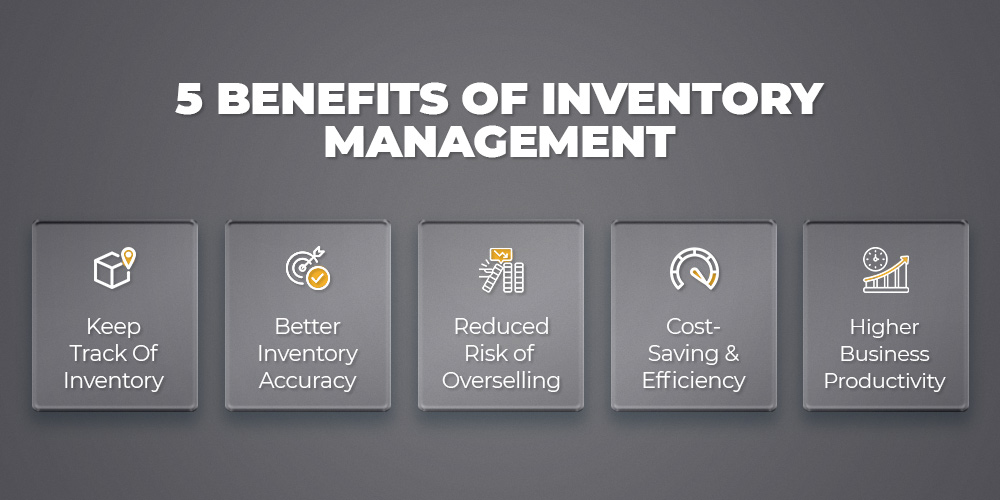 Although customer feedback can be difficult to come by, you can obtain it by performing the right set of actions. Optimized inventory as per the demand and on-time supply of orders can easily get you some positive reviews and good remarks.
How To Manage Inventory On The Wish?
There are multiple ways following which you can manage Wish inventory and save yourself from the repercussions of poor inventory management.
Also read: The Ultimate Guide To Amplify Your Sales With Wish Clips
Use Inventory Tracking Software:
Handling a huge stock can be both tedious and time-consuming. Excel sheets and physical documents are a thing of the past. A much-advanced inventory management software is designed to make your task easier while selling on Wish. Wish marketplace integration app by CedCommerce is one such solution that can help you with Wish and Shopify inventory sync. With this multipurpose app, you don't have to worry about tracking inventory & overselling.
"When I was struggling with managing multiple stores, CedCommerce's integration app came to the rescue. The app successfully helped my business streamline all inventory issues and now I am able to sync Shopify and Wish inventory in just a click- Ali Riza Karakaya" Shopxbuy.
Create a Contingency Plan
You can't have products supplied by the supplier immediately after stock out. For such instances, you must create a contingency plan. Imagine getting an order after the product is already sold out and now you have to cancel it because of zero stock. This won't just give you a bad review; you might also lose a loyal customer here. The Wish integration app offers the "Threshold Inventory" feature, which means you can set a minimum inventory limit on the app. Therefore, once that level is reached, your product shows 'Out Of stock' status and notifies you of low running stock. Hence, preventing you from overselling.
Sync Your Wish Inventory With Shopify
When selling on more than one platform online, it becomes extremely important to establish coordination among these platforms. CedCommerce's integration app updates the inventory quantities in the store in near real-time. This means that whether a sale is made on your Shopify store or Wish marketplace, with the auto-update feature, the updated inventory level will be reflected in the app.
Know all about the "Wish Marketplace Integration" app here.
Don't Forget the ABC of Inventory.
ABC (Always Better Control) analysis is a method in which inventory is divided into 3 categories based on the product's value. The items in the A category have the highest value, B category items are of lower value than A, and C category items have the lowest value. This technique is important for determining the top inventory item category that accounts for a large portion of annual consumption. It aids merchants in achieving effective inventory management of resources and inventory level optimization.
Boost your sales by adding the Wish Top Selling Products to your Inventory.
Why Do Merchants Need 3rd Party Integration Solution?
Your business needs to respond to market demands quickly. Third-party integrations allow you to quickly add features and tools to your business processes that might take many months otherwise.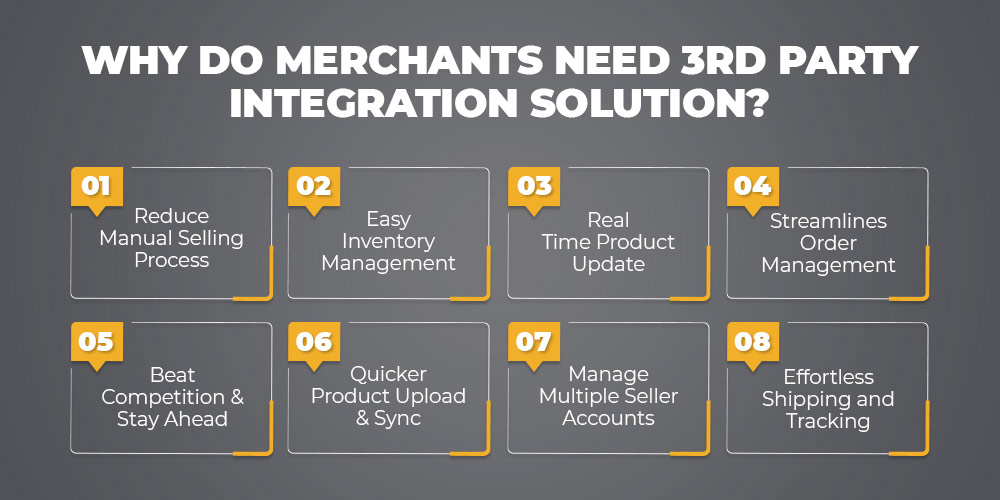 By using marketplace integration systems, you can let advanced technology do the heavy lifting, and you can focus on more important tasks.
Take full advantage of this Wish marketplace and your online Shopify store by utilizing this seamless back-end integration. Moreover, now you don't have to worry about keeping your inventory quantities accurate across all the channels, CedCommerce's integration app does it for you. Now your Shopify inventory syncs with Wish.com in near real-time.
Find out how other eCommerce sellers are using CedCommerce to grow their business:
How CedCommerce Helps In simplifying Wish Inventory Management
The Wish marketplace integration app is an API-based eCommerce solution that connects Wish.com and Shopify accounts to a single platform. Moreover, here you can sync both platforms in near real-time, any update on Shopify will automatically be reflected on the Wish marketplace. Wish syncs with Shopify and helps you automate your inventory and orders. Moreover, you can manage both your store from a centralized app.
Grow Your Business With Multichannel Solution
Boost your multichannel sales by selling on one of the world's favorite marketplace. The Wish Marketplace puts your products in front of over 72 million shoppers across 60+ countries. Therefore, if you want to take your growing business to the next level, the Wish marketplace is where you need to be. Sync with Shopify and automate your Wish inventory management with CedCommerce.