Wessi Success Story: Harnessing The Potential of Wish Marketplace With CedCommerce's Shopify-Wish Integration
Running short of time? Get PDF of the blog in your mail.

Play Now
The Problem
With a desire to expand worldwide and sell crossborder, the Wessi team decided to sell on the Wish shopping app. They faced many challenges in order to fulfil the rapidly growing demands of customers while maintaining smooth operations. The growing demand made it difficult for the brand to manage bulk orders, increasing the technical glitches. The ease of using Shopify-Wish integration was the missing element that the Wessi team was looking for. This made them seek a platform to automate the bulk upload and inventory operations.
Solution
The professionals from CedCommerce came forward to initially identify the issue and then ensured that an immediate remedy could be provided. The "Wish Marketplace Integration" app reduced the efforts when managing Shopify and Wish, eliminating the hard work team Wessi was putting in. It was important for the brand to align its operations efficiently across sales channels. With CedCommerce Wish integration solutions, it became easier to sell across multiple sales channels.
Outcome
With proper guidance and a comprehensive integration app, CedCommerce helped Goksel Aksu and the team manage products from Shopify and Wish. Wessi store saw an increase in its store traffic. Also, it witnessed a massive 2x hike in sales within a few months. In just a short time, the team found themselves out from the vicious cycle of manual work. And since then, they've never looked back.
"Wessi is paving the path to success through CedCommerce Integration Solution"
Having an online presence is the need of the hour today. Every business is now struggling to set their online store and run it successfully. But Goksel Aksu and his team recognised this opportunity way before. Wessi store started its online journey in the year 2011.
In just a few short years, the business grew extensively, and just 5 years ago, it decided to spread its wings to marketplaces. Goksel Aksu and the team chose the path to becoming a multinational retailer with a presence on key marketplaces. And, this winning strategy is bringing the company more closer to the customer. The Wessi Success story is no less than a roller costar ride.
Wessi: One-Stop Clothing Solution For Men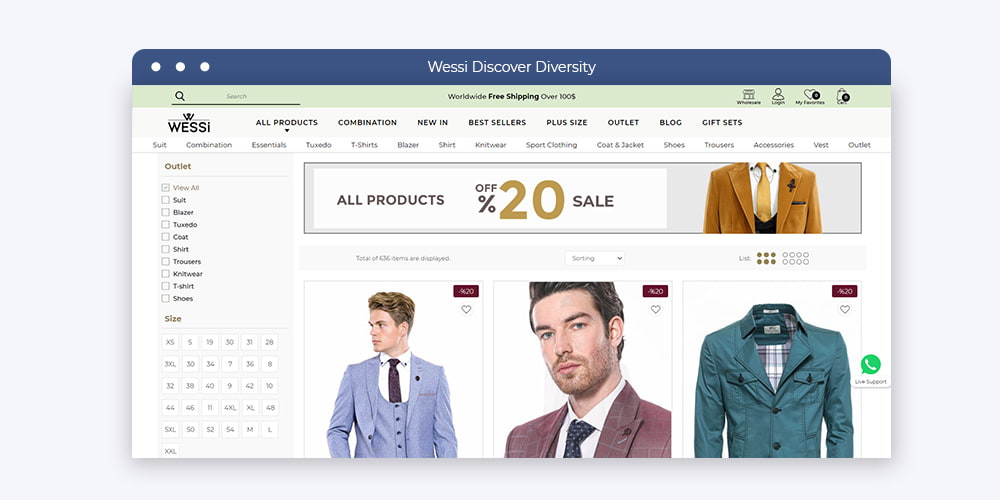 Wessi has been in business for over a decade, focusing on providing high-quality suits, tuxedos, blazers, coats, shoes, and accessories to customers worldwide. In recent years, its strategy has been revamped when it decided to expand its business and start selling on the Wish shopping app.
Wessi is known for its extensive and diverse collection of affordable menswear. Wessi is a fast-expanding clothing and accessory brand. The company designs, produces and sells a wide variety of high-quality items that add style and comfort to the customers.
Goksel Aksu is the whole and soul of the Wessi brand. He looks into the business with his dedicated team and manages everything in-house.
"Goksel Aksu was impressed by the 24*7 customer services that CedCommerce provides. He stated- An executive was always there to help me whenever it was needed."
The Real Hurdle in Wessi Success Story
Wessi Online store has a portfolio of thousands of products. Back in 2016 when the company was looking to expand its horizons on more marketplaces. The team decided to spread its brand on the mobile-first shopping app, Wish. Its growth reached a point where it dealt with two main barriers on its way: one synchronization between its Shopify store and Wish marketplace and the second one, the inventory management. The Shopify-Wish integration became the main point of concern.
Goksel Aksu and his team were struggling with manual work and the errors associated with it. They had to shuffle between the Shopify store and the Wish marketplace to maintain the balance of orders and inventories.
When asked about his expectation and need, he replied
"I was looking for Simple and fast solutions for my day-to-day minor problems."
How Shopify-Wish Integration Became the Game Changer
The uniquely designed Wish Marketplace integration app is highly reliable and eliminates manual errors, saving Goksel Aksu and his team's precious time for other business operations.
To make the selling process effortless and straightforward, the Shopify-Wish integration app features a rich and robust integration model that reduces manual work and empowers you to focus on other core tasks.
Since its inception, the brand has kept one mission – excellence and quality at reasonable prices. Goksel Aksu and his team strive to offer ultra-comfortable clothes that are extremely soft yet fashionable. Their collection is crafted with a vision to give a stylish edge with quirky designs and prints.
Using the robust inventory management solution of CedCommerce, the team began to seamlessly sync its orders and inventory, resulting in quick processing of orders.
Wessi Store Witnessed 200% Growth With CedCommerce Integration Solution.
When the response for the brand grew over time, Goksel Aksu and his team realised that selling on the Wish shopping app could be a game-changer. But as time passed by and orders grew extensively, the team realised the need for a Wish integration program. They did their research well, met many professionals, saw clients review and concluded that CedCommerce's Wish Integration is the solution they were looking for. "Wish Marketplace Integration" by CedCommerce stood as a preferred choice of Goksel Aksu and the team.
Through the CedCommerce integration solution, the brand witnessed 200% growth while simplifying the order and inventory process so that they can enhance their overall customer service.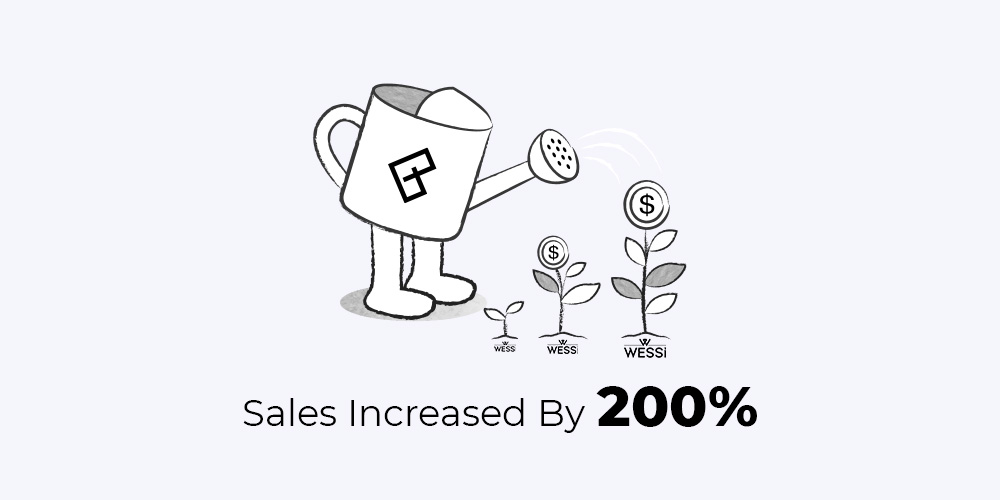 The all-in-one integration solutions saved Goksel Aksu and his team from the juggle of switching between platforms for product update, upload, or even order acknowledgement and fulfilment.
Besides the incredible increase in the store's sales, the Wish Integration solution put an end to all the unwanted worries of manual error occurrence.
On being asked about his experience with the app and CedCommerce, he said
"It's simple to operate bulk operations with the app and import and publish the product in one go. Moreover, you guys are the best and very helpful."
The Wish integration app Features That Helped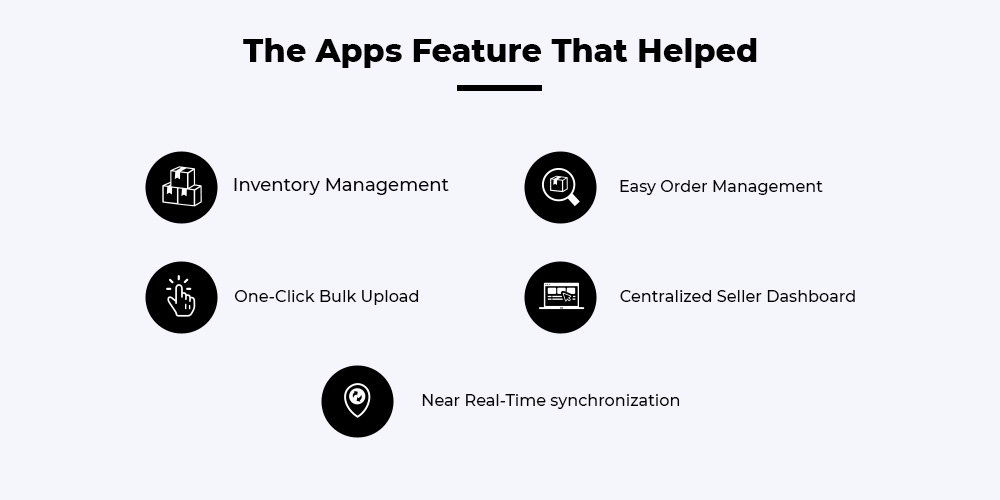 Inventory Management
The inventory management feature of the Shopify-Wish integration app prevents overselling and eliminates all of the time-consuming tasks associated with manual inventory management. You get to set a figure for your inventory's threshold. When that value is achieved on Shopify, it alerts you and takes the product out of stock. The procedure forewarns you and prevents you from overselling. Because everything happens in real-time, real-time synchronisation makes inventory tracking even easier.
Near Real-Time synchronisation
Automatic product synchronisation prevents overselling and keeps you informed about inventory changes. Moreover, the function allows you to devote your time to other duties. Sellers won't miss any essential inventory adjustments thanks to real-time syncing of product data, orders, and other updates on your Shopify store.
Easy Order Management
Sellers can handle all of their orders from a single admin panel thanks to consolidated order management. That panel makes it simple to acknowledge or cancel orders. Furthermore, the app automatically imports the information of a Wish.com order into your Shopify store.
Centralised Seller Dashboard
With the Wish Marketplace integration app, you do not need to go back and forth on multiple apps. Rather you can manage everything in one place, starting from product upload, managing order, shipment, order fulfilment and much more.
One-Click Bulk Upload
Bulk upload is just a click away. With just one click, upload all Shopify products to Wish. Moreover, it helps you save time and effort. It also makes it easier to upload products.
Summing Up
Having an integration solution can prove to be vital for any company. Especially when you have multiple platforms to manage. Multichannel selling can give you the right swing to reach a wider audience and grab customers with the right strategies furthermore. When planning to expand in the marketplace, it's important to have a farsighted perspective and plan for the future. Leave the tedious, routine, manual tasks on the technology and move ahead with your core competencies.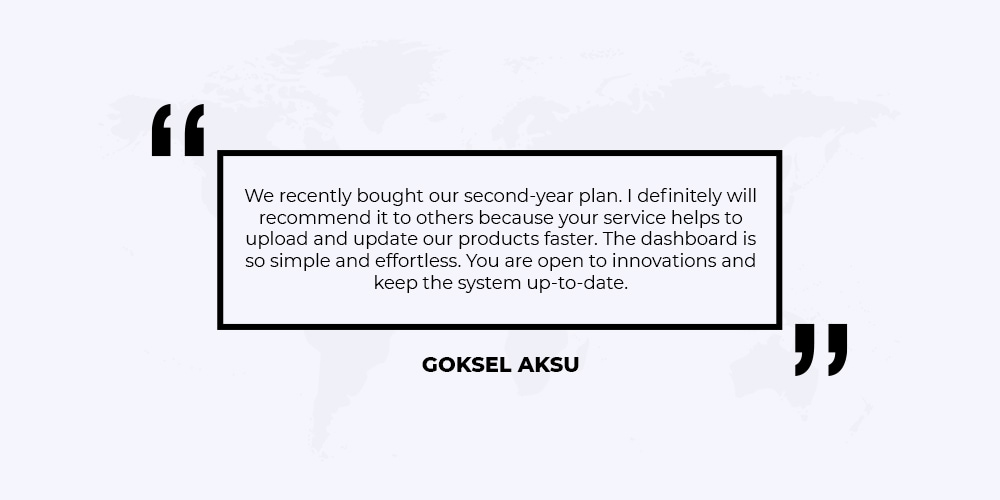 CedCommerce is the right mix of incredible ecommerce solutions and affordability. When planning to sell on the Wish shopping app, the Shopify-Wish integration solution can give you an upper hand to excel and boom in the market.