Maximize Sales On Wish.com: 3 Strategic Choices You Must Opt Now!
Running short of time? Get PDF of the blog in your mail.

Play Now
Connecting with more than 300 million users, Wish is a tremendous marketplace for online stores to maximize sales. It is one of the largest mobile-friendly marketplaces which fulfils more than 2.4 million orders every day.
Founded in the year 2010, Wish has seen significant growth over the past ten years. And if you are selling on this marketplace, you have to include specific efficient strategies to maximize sales on Wish.com.
Wish is a platform that offers several benefits for merchants to sell on this platform. Here are the significant reasons that will solve your one big query- Why sell on Wish?
Wish connects with customers in more than 80 countries
It has over 200 million items listed on it
As per the report of 2017, Wish has emerged as the most downloaded shopping app in the USA
It is the #1 shopping app on Google store and #2 on Apple store
How To Connect To Wish.com?
For a comprehensive Wish Marketplace integration solution, CedCommerce can be a great help. We are the Official Listing Partner of Wish. We aim to provide you seamless integration solutions on all frameworks such as Shopify, Magento1, Magento 2, Woocommerce, Bigcommerce, Prestashop, or Opencart with 24/7 professional help and timely completion.
How To Maximize Sales On Wish.com?
If you seek ways to maximize sales on Wish.com, then take a look at the following useful strategies.
1# Improve Product Images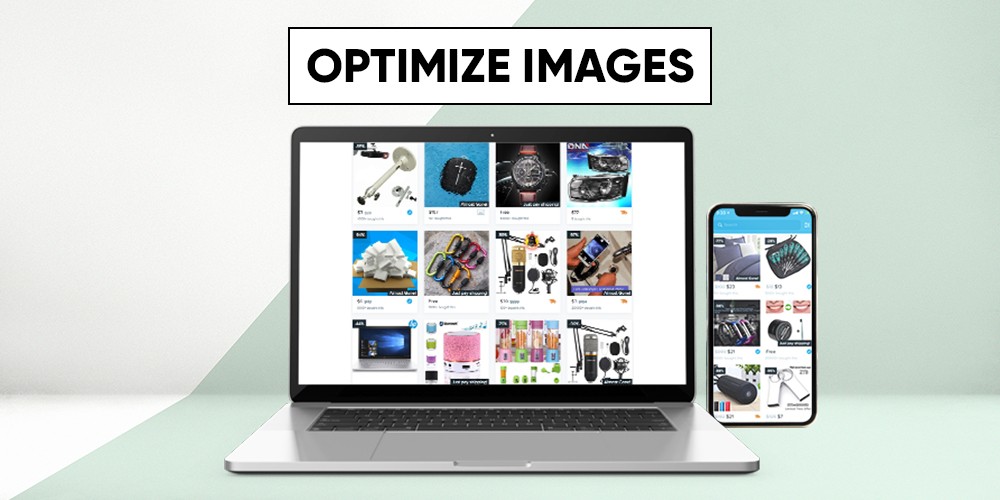 The quickest way to grab your customer's attention is to use quality images. Since the Wish Marketplace is built on the grounds of the mobile-optimized shopping experience, it uses image-only shopping feeds. Hence, choosing the right set of images and that too in high-definition can have a considerable impact on sales.
For selling on Wish, you are allowed to showcase a least of 5 images per product, but then each one should be of high-quality displaying the details. It should give a clear view of what the product is all about.
Here are a few tips for optimizing images to improve sales on Wish marketplace-
# Upload Product Images In The Right Format
Wish accepts images in JPEG or GIF format. The images shouldn't include any company logo or any kind of promotional name or text.
# Opt For Square Aspect Ratio For Main Image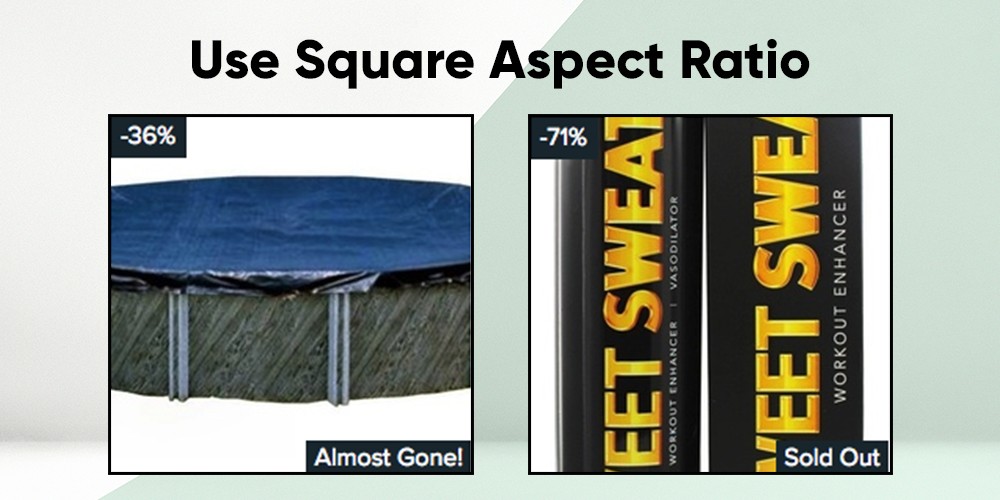 While optimizing product images on Wish, make sure that your product's main image is of 100 * 100 pixels in size. This means you must ensure that your product's main picture is in the square. Other than the square sized images, Wish also accepts landscape images but for secondary ones.
For more details on product image attributes on Wish.com, click here.
# Lifestyle Images Are Ideal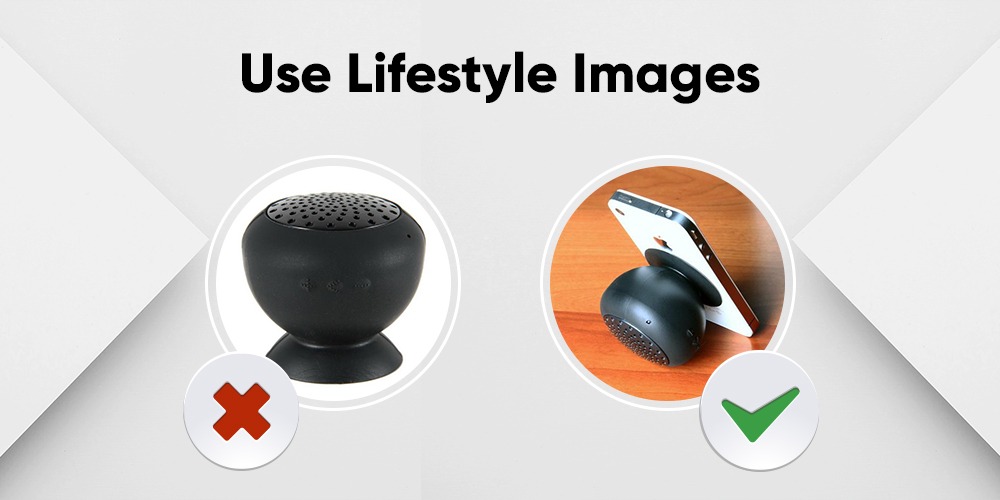 Consider uploading product images in lifestyle situations. It helps the buyers get a sense of how the product can be used. It adds aesthetic details, which can be a great help for your product to be upscale towards the sales. Moreover, by using lifestyle images, you are also selling an idea to use that product.
# Make Use Of Maximum Allowed Photos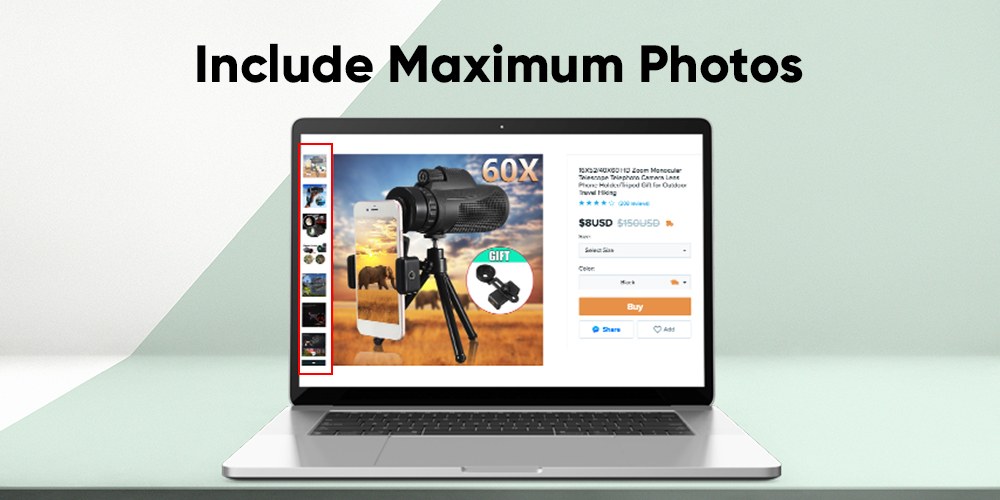 Wish offers you the limit of 21 images (including the main image) for a single product. So, make good use of the limit and showcase your product in the best way possible. Showcase items from different angles and ways to provide accurate ideas of what to do with the product.
# Show Available Option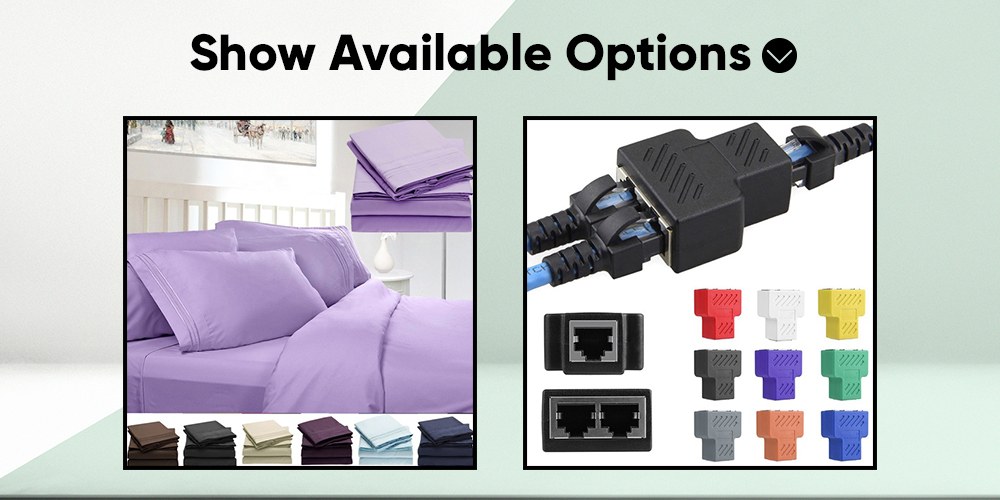 Wish allows you 21 image limits for one product, it can be great to opt for variations such as colour, size, etc.
For example, if the product is wearable, try including sizing charts (with size conversions according to different regions/countries). In this way, you are encouraging your customers to choose the best-fitting option.
# Use Feature icons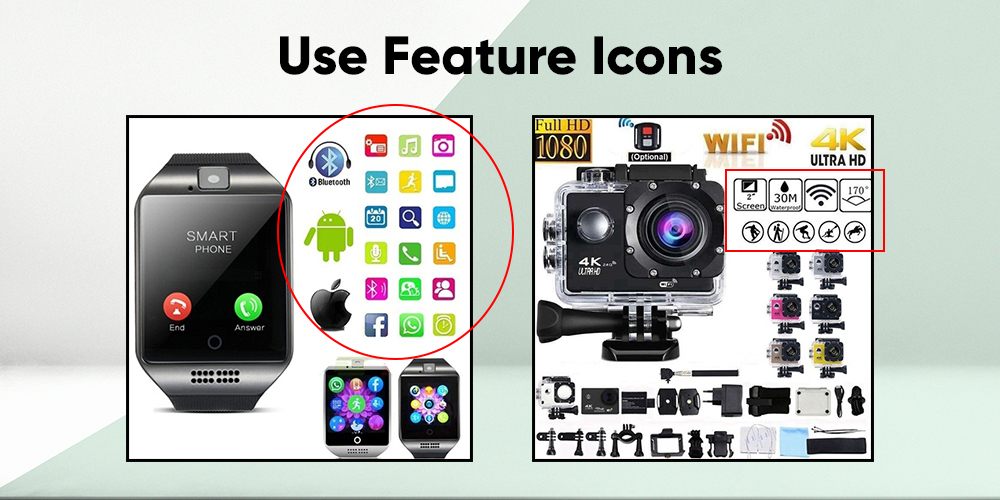 Unlike other marketplaces, Wish allows you to add images with additional sub-text. So, there is no better way to use this advantage than listing feature icons in the images. Being a mobile-friendly marketplace, product titles are not displayed on the feeds.
Thus, taking advantage of feature icons in the images you can prompt customer about why they should buy your product.
2# Opt For ProductBoost
Being a native advertising platform of Wish.com, ProductBoost can help run targeted campaigns for your product. Enrolling to Wish ProductBoost Campaign will help you improve sales on Wish with ease. Combined with the optimization Algorithm of Wish, the ProductBoost campaign is helpful in product exposure, increases product impression, and highlights your top-selling products faster.
Where will your items show?
The items you have chosen for ProductBoost ad campaign will be shown-
On Wish App
Your Website
SERPs
Wish related tabs such as brands
How will CedCommerce help you?
With the help of the Wish ProductBoost campaign, your item will be exposed to millions of customers, resulting in product impressions and orders. With CedCommerce's integration solution, the orders received on Wish.com will be fetched on your online stores for fulfilment. Moreover, our Wish marketplace integration solutions are ProductBoost compatible. We create ad campaigns to promote your product on different platforms.
Steps To Create Wish ProductBoost Campaign –
*Go to ProductBoost Section from Merchant Account
*Click on "Create Campaign"- enter the following information-

Campaign Names– the name of your current campaign
Campaign Duration– Specify the Start and End time for the campaign.
Keywords– Assign relevant keywords to your campaign.
Bid Value– Allocate the Bidding value for your campaign.
Budget– Determine how much you are willing to pay for the campaign.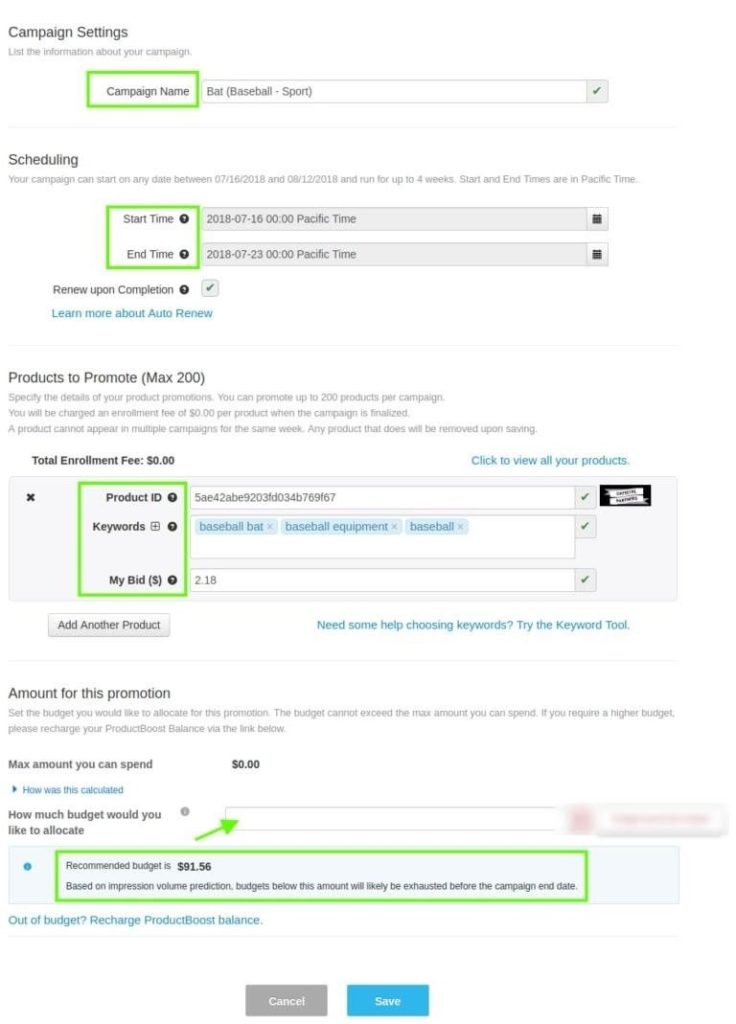 *Create a list of keywords related to your items and then input into the wish Keyword tool: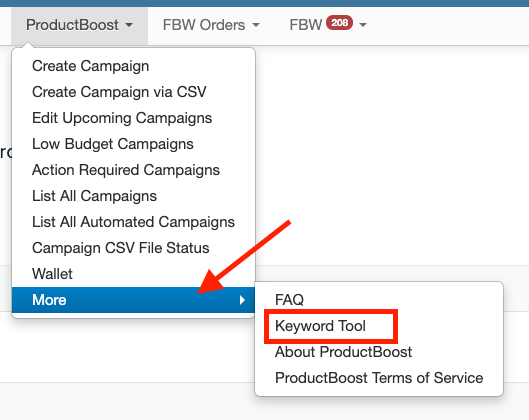 After entering the keywords in the dialogue box, the estimates for the potential reach, competition, and bids for that keyword will help you fill out the rest of the product boost requirements.
When it comes to selecting which products to boost, different approaches work for different merchants. For some merchants, top-selling items work well, while for some mid-tier products do great.
Wish marketplace is helping sellers during COVID-19 with various updates for better support. It is analyzing the challenges and introduced a few updates for both existing and new sellers. For new sellers, it offers exclusive "newcomers" benefits like 100 ProductBoost credit and reduced commission rates. While for existing merchants, it is helping with Account Management Support determining Merchant's adaptations.
For more insights on the recent updates done by Wish.com, read the blog post on the Latest Wish Updates.
3# Go For Wish Express
Shoppers love to express and timely deliveries. So, if you wish to maximize sales on Wish.com, make sure to opt for Wish Express Program. It is a program that offers express shipping to customers. Merchants enrolling to this program are likely to enjoy the following benefits –
Up to 10x more impressions
Wish Express badge on qualified product listings
Products qualifying for the programs will feature in Wish Express tabs and customers' search result
Faster payment eligibility
Merchants enrolling to the Wish Express program, need to meet the requirement of timely delivery and country eligibility. Find the list of eligible countries for the Wish Express here.
For further information, read Seller's guide to enrolling into Wish Express Shipping Program.
Why CedCommerce?
No matter on which framework your store is. Right from Shopify to BigCommerce to Magento or WooCommerce, CedCommerce's Wish marketplace Integration solutions are compatible with Wish Express Program. With our integration app, the order details of the product enrolled in the Program will be fetched on your store. This will indeed help you to provide timely fulfilment within five business days.
Please follow this flow to launch Wish express on your items to boost impressions: Wish Express Sign-up Flow. 
Conclusion
Being an Official Listing Partner of Wish marketplace, CedCommerce's integration solution can help you establish a seamless connection between your online store and Wish Seller Panel.
We ensure effortless store management along with excellent Product Boost and Wish Express compatibility. Not just this, as soon as you connect with us, you will be provided with a dedicated Account Manager for thorough assistance and endless support throughout the selling process.
So, Contact Us now to take advantage of the Wish-CedCommerce Partnership.