How to Sell on Wish Marketplace – A Complete Seller's Guide
Running short of time? Get PDF of the blog in your mail.

Some people sell. Amongst them, you can excel! In the network of various online marketplaces, if you wish to sell for transformational results, you may want to sell on an online marketplace that can make your wishes come true; you may want to know how to sell on Wish. Now before multiple questions flood your mind about how to sell on Wish, know in brief about this mobile and web e-commerce platform and explore the step-by-step process on how to sell on the Wish marketplace. 
How to Sell On Wish Marketplace?
To start selling on the Wish marketplace:
Go to the Wish Merchant Account Registration page
Enter your store Name (Try to make it unique).
Enter your email address and choose the country your shop is based in.
Click on Create Button to create your store.
Confirm your account by verifying it by email.
Enter additional information necessary for store setup.
Start Uploading your Products by assigning the relevant categories.
Enter the payment info & select the desired payment gateway(s)
Accept terms & conditions.
Your products will be live once approved.
Enjoy selling on Wish Marketplace.
Since January 2022, Wish has become an Invite-Only Platform for New Merchants.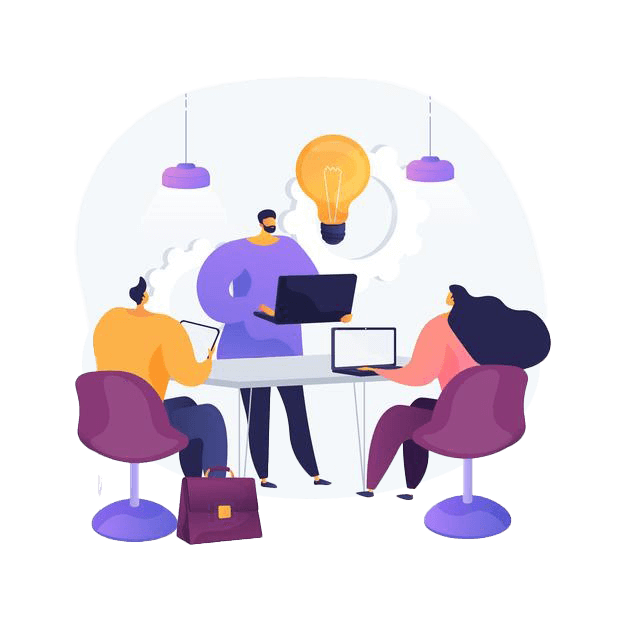 Connect Your Store with Wish Marketplace
Join the Free session with eCommerce experts to learn how to integrate your store with the Wish Marketplace to gain more visitors and sales.
A Brief on Wish Marketplace
Wish has more than 500,000 registered merchants selling happily.
The Wish.com shopping app has around 500 Million Users around the world.
More than 2.4 million orders are sold daily.
Wish allows sellers to sell in 78 countries worldwide.
The Wish marketplace spends nearly US$ 500 Million a year on Facebook ads alone which makes it the largest advertiser on Facebook.
Wish currently has over 200 million items listed on it under thousands of

product categories and sub-categories

.
In the year 2020, Wish generated a total of $2.5 billion in revenue.
Not only this but Wish emerged as the most downloaded shopping app in the USA in 2017.
Wish had 32.5 Million downloads in the USA alone, which was much more than other e-commerce giants.
Wish is the #1 shopping app in about 42 nations making it an ideal platform to sell products online.
The Wish marketplace has managed to raise the funding of over US$ 1 Billion from numerous Venture Capital firms.
How Much Does It Cost To Sell on Wish:
Wish is one of the seller-friendly eCommerce marketplaces that charges sellers with Pay only when you sell:
Zero registration fees.
No monthly or annual subscription fee
Zero product listing fee
Sales commission (up to 15%) is calculated by combining the order and shipping rates.
To understand the sales commission let's take an example as mentioned on Wish merchant center:
You have declared that the selling price for an item is $8.00 and the shipping cost amounts to $2.00. Consider that Wish has a revenue share of 85/15. In this case, Wish will pay you $8.50 in total for the sale of this item which is 85% of the total price ie, $10.
Things to consider before knowing How to Sell on Wish
Before you kick-start the selling on Wish marketplace, there are some vital points you would like to know, using which it will be clear to you as to how to sell on Wish. Join Live Webinar and explore oceans of opportunity to improve your visibility on Wish. Here are the points for your reference:
You can list New as well as Branded Refurbished Products: As per Wish marketplace's policy, the product you are selling on Wish can be new or refurbished. Note that, only used electronics and branded refurbished products can be listed on Wish Marketplace.
Apt Pricing: If you are dealing with high-end, costly products, Wish might not be too suitable for you as Wish marketplace is known to offer premium quality products at an affordable price, something that end-users are happy with.
You need to be an Authorized Seller of a Brand: When branded items are listed on Wish, the marketplace makes sure that you're an authorized seller of that brand. To protect both seller and brand owner, Wish needs authorization in the form of a trademark, license, etc.
Benefits of Selling on Wish Marketplace
Wondering what makes Wish marketplace a lucrative one from the perspective of an online seller? Here are the reasons why:
Wish marketplace doesn't charge any fee on sellers if a product doesn't sell. It means that the Wish marketplace earns only when the sellers' products get sold.
Wish is a perfect eCommerce platform to reach out to a huge potential customer base of mobile shoppers.
By selling on Wish you can utilize the mobile app without creating the one for itself.
Product Targeting Functionality of Wish can be used by the sellers on this platform.
Wish Marketplace announced several Updates like Reduced Comission rate, Credit for product Boost, etc that can elevate your ROI even more.  
What can you Sell on Wish Marketplace?
Before knowing how to sell on Wish with CedCommerce, have a glance over extensive categories that sellers can sell under:
Fashion
Baby & Kids
Tops
Gadgets
Watches
Home Decor
Accessories
Makeup &Beauty
Wallets & Bags
Phone Upgrades
Bottoms and many others.
Steps on How To Sell on Wish with CedCommerce
CedCommerce helps the sellers who want to sell on the Wish marketplace by rendering extensions that are cost-effective and powered with cutting-edge futuristic features. With the Wish Extensions by CedCommerce, sellers can automate the selling on Wish and experience the most convenient trading. To sell on Wish using our extensions or even otherwise, the seller needs to have a Wish Seller Account. For that, a seller needs to REGISTER at Wish marketplace.
Read on and know how CedCommerce helps the sellers sell on Wish.
Upload Inventory on our extension's admin panel-
Once the extension by CedCommerce is installed by sellers, the product inventory needs to be listed on the extension's admin panel. From here the inventory can be uploaded to the Wish marketplace. While using our extension, product requirements can be identified and managed accordingly in terms of the following pointers.
Inventory Data: Using the CedCommerce extension, you can identify the data that needs to be on the Wish marketplace. Adding such crucial data adds to the visibility of your product(s) in the search engine ranking as well as on the marketplace itself.
Create Variation: You may create the product variation using the CedCommerce extension for Wish. It gives the users detailed information about your product(s) on the Wish marketplace. Try and optimize the product listings with enhanced plus contents.
Add Images: Adding apt images helps the sellers getting noticed by the buyers. You can do so easily using the extension provided by us.
Map Store Inventory with Wish Marketplace:

Like multiple other marketplaces, Wish also has a particular format for the inventory data. Using our extensions, it becomes a very simple process to map your inventory information to Wish product fields.
Send Listing on Wish
After mapping the inventory information, you may start sending your products to the Wish marketplace. Moreover, the process becomes effortless with our extension as you can upload products on the marketplace with just a few clicks.
Product Purchase on Wish:
Once the products have been sent to the Wish marketplace, they are available for buyers to purchase from there. Hence, they can purchase the products and make payments in accordance with the chosen payment method.
Order Management:
The orders that customers place on the Wish marketplace for your products can be imported to the admin panel of the CedCommerce extension. The orders get retrieved from Wish and also get acknowledged as per the settings. From here, the orders can be seen along with the details. Shipment of the order can also be done using the easy-to-use features of the extension.
Order Shipment
The extension will notify the Wish marketplace on your behalf when you fulfil the order.
Why selling on Wish with CedCommerce is beneficial?
In answering sellers the vital question – how to sell on Wish, it's important to tell the transforming role that CedCommerce can play for them.
CedCommerce has multiple extensions to sell on Wish marketplace for sellers using multiple frameworks such as Magento, Magento 2, WooCommerce, BigCommerce, Shopify, PrestaShop, OpenCart.
With the cutting-edge extensions and dedicated support, the following are the features that CedCommerce extensions have-
Features:
Auto-Syncing of Price and Inventory– The extension establishes synchronization between your store(if you have any) and the Wish marketplace. So, the price and inventory of the product(s) you want to sell on Wish are in sync.
Bulk Actions for Product(s)– The sellers can manage products using the Bulk Feature which means they can upload products in bulk on the Wish marketplace. Also, they can archive or unarchive products in bulk on the Wish marketplace.
Order Management– You can manage the orders for the products you sell on Wish from the admin panel of the extension itself. Also, you can retrieve and acknowledge the orders on your admin panel.
Shipping- The extensions by CedCommerce enable the sellers to coordinate with the shipping carriers and successfully ship the ordered products on Wish from the extension's admin panel.
Error Notifications- While uploading the product(s), if there's any error, it gets listed in the admin panel with the reason for the error so that you may remove the error and list the product easily.
Return & Refund- If you want to initiate the Return or Refund for the product(s) you sell on Wish, you may initiate the same from the admin panel of your CedCommerce extension itself.
Cron Settings- Cron settings will update the price, inventory, orders, etc between your store and Wish marketplace after a definite interval of time(as set by you), periodically.
Product Boost Feature- Increase the visibility of your products among millions of Wish sellers by creating Product Boost campaigns for your items directly from the app. 
Easy Debug- Identification and correction of the errors is easy with the extension as it lists the errors for sellers to rectify them at once.
Wrapping it up:
If you are thinking to expand your business globally on the top US marketplaces then Wish is a good option for you to sell online. With the increase in online businesses Wish has made its place in one of the top eCommerce marketplaces and is growing rapidly.
Start selling on Wish today and if you have any queries regarding how to sell on Wish or any other marketplace then comment below to connect with our experts.
You can also register for our newsletter to stay updated with the latest eCommerce news. Sign up for free in the section below.