Best B2B marketplaces in Europe to sell online: A CedCommerce study
Running short of time? Get PDF of the blog in your mail.

Play Now
Selling products on European marketplaces is an appealing option for businesses looking to expand their product's reach. With millions of online buyers emerging from countries across Europe, it has become increasingly attractive for online sellers to explore this new and potentially lucrative market.
Moreover, the digital integration across the ecommerce space has helped especially the small and medium scale enterprises in simplifying their online operations. The data we have collected is authentically very significant and enough to demonstrate the surge of the European e-commerce market and CedCommerce as a multichannel enabler has grown by up to 44.6% when it comes to demand for specific solutions.
In this blog, we will explore the major influential factors that will drive European ecommerce growth and how you can extract the most benefit out of it.
The expected surge in E-commerce industry
As per the analysis report of Statista.com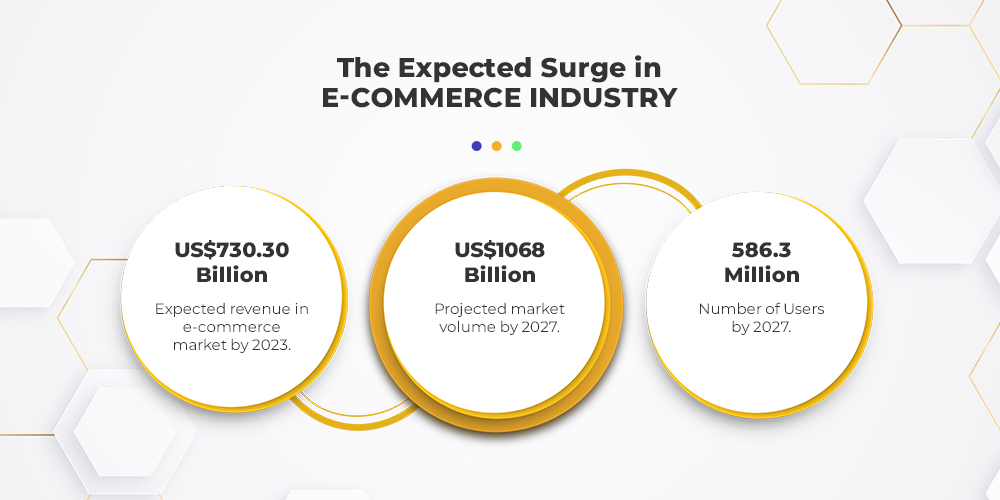 Key statistics of top European marketplaces
The exponential growth of ecommerce across the European nations is no more a surprising fact. With over 980 million monthly traffic Amazon is the dominant player while eBay is second in the list cruising close to 367 million monthly traffic.
However, there are other marketplaces paving their ways to intensify the competition for the top spots in Europe. Allegro, Zalando, Bol.com, ManoMano, and many more marketplaces are rising sharply by onboarding more and more sellers on their platform.
The image below depicts the dominance of the best B2B marketplaces in Europe in terms of their monthly platform visits.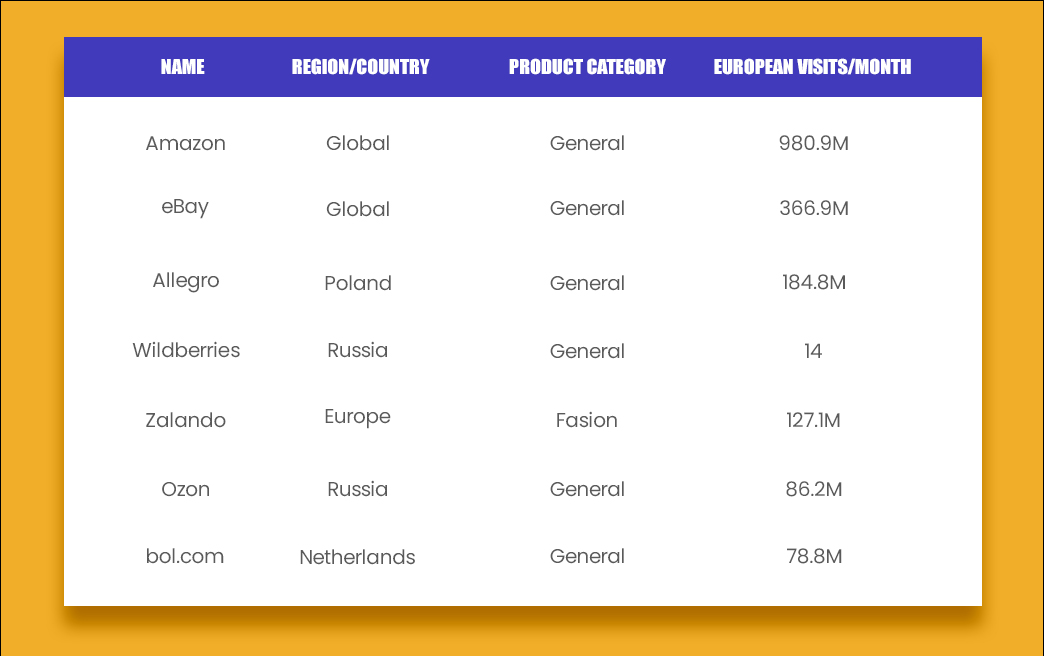 Growth of eBay in Europe
Across the 28 European markets studied, 97 percent of all eBay-enabled small businesses export.
The rate reaches 100% in 22 European member states.
Also, eBay-enabled small business exporters in the 27 EU markets average 20 different international destination markets, and those in the UK average 23.
CedCommerce data
The data shown below is only the number of WooCommerce businesses actively selling on eBay using CedCommerce solutions-
Growth of Etsy in Europe
Around 30% of all Etsy sellers are based out in the UK.
Etsy's monthly traffic has crossed 23 million in Europe.
CedCommerce data
The data shown below is only the number of WooCommerce buisnesses actively selling on Etsy using CedCommerce solutions-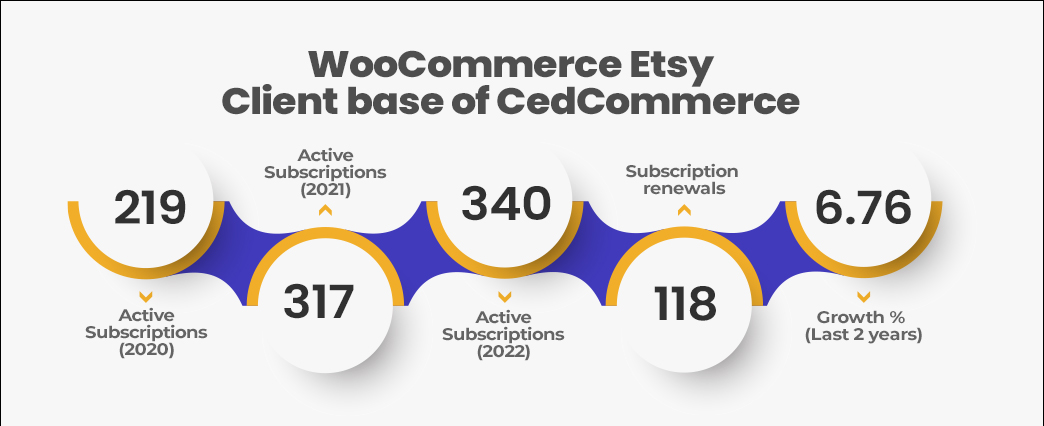 Growth of ManoMano in Europe
Leading European marketplace specializing in online DIY, home improvement and gardening.
Unmatched catalog of 10 million products.
Additionally there are 3,600 selected partner sellers.
CedCommerce data
The data shown below is only the number of WooCommerce businesses actively selling on ManoMano using CedCommerce solutions-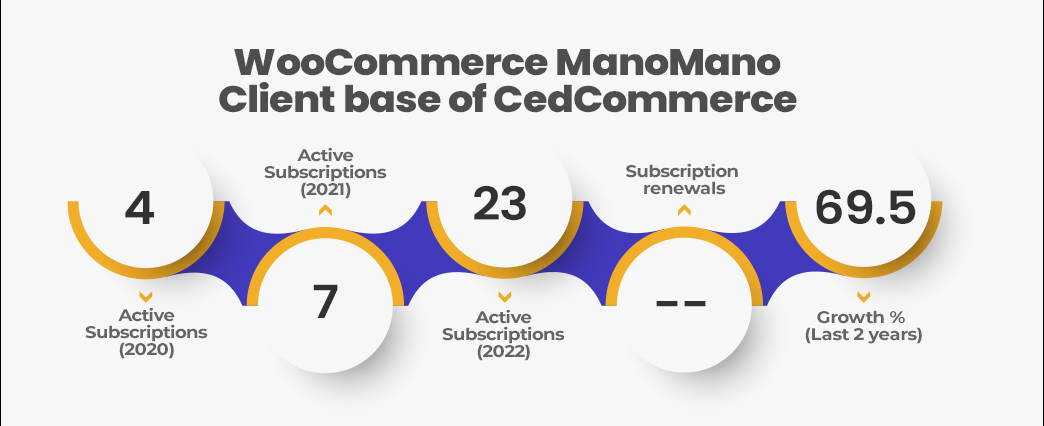 Grab the opportunity with Ced's WooCommerce experts
By utilizing a single, unified platform like WooCommerce, businesses can scale more quickly and cost-effectively. It also assists in providing customers with the best possible shopping experience. Moreover, our WooCommerce marketplace extensions provide you with the right tools, to grow your online presence on automation, and achieve success while reducing your manual efforts.
Also, CedCommerce is now a certified WooCommerce platinum partner, which is just the epitome of the quality support that we provide.Let our experts devise a custom multichannel growth strategy for you considering the best B2B marketplaces in Europe.
Schedule a chat with one of our experts today via WhatsApp, Skype.