Octopia Fulfillment Service Optimizes Order Fulfillment For Speedy Deliver (for Cdiscount Sellers)
Running short of time? Get PDF of the blog in your mail.

Play Now
Do you desperately want to speed up your order fulfillment process but are still clueless about it? It is challenging to figure out what to fix to ensure smooth and quick order delivery.
The challenge gets more significant if you don't own warehouses and are unaware of the know-how of order fulfillment complexity.
But, panic not.
Octopia fulfillment has all the equipment, experience, and expertise that ensures on-time order delivery with a striking 99.7% on-time order delivery rate. Moreover, streamlining order delivery is always a high priority for your business and also for Octopia fulfillment service.
eCommerce Logistics is Tricky, But Here's a Trick To Tackle It
Indeed, scaling the business to multiple marketplaces might miserably fail if logistics is not well optimized to match the customer demand.
The best solution is to trust the logistics solution provider and let them do the heavy lifting for your business.
What is Octopia Fulfillment
Octopia fulfillment is a full fledged e-commerce logistics service provider with a decade of experience in product processing, storage, packaging, and shipping.
Two thousand seven hundred international (primarily French) sellers have partnered with Octopia fulfillment to optimize the order processing and fulfillment process for better efficiency. As a result, they can focus on core business aspects and never worry about order delays.
Moreover, Octopia has a support team dedicated to looking after customer queries on delivery. Hence, considering that Octopia fulfillment has got merchants back from the start to the last is true.
Why Octopia Fulfillment Hold High Importance For Merchants
Ensuring every order is processed, shipped, and delivered on time is a time-intensive and complex task. The Octopia fulfillment service has astounding figures that describe its capacity to offer exemplary service.
They own a vast 540,000 sqm of warehouse space. Therefore, Cdiscount sellers need not worry about inventory storage due to a sudden spike in demand during the festive season.
99.7% of the parcels processed at Octopia fulfillment centers arrived on time. The on-time delivery is vital in ensuring trust between customer and brand remains strong.
Octopia fulfillment service is capable of delivering 100K products every day. These are an astounding number of products. Therefore, without a doubt, your order fulfillment requirements are taken care of by a team of highly competent logistics professionals.
It enables sellers to offer customers multiple delivery methods (standard delivery, express delivery, and pickup points). More choices are bound to attract more shoppers in comparison to no choice.
They are equipped with the proper infrastructure and cutting-edge technology to deliver in most corners of Europe as fast as 24 hours. In unfavorable scenarios, delivery time can be a maximum of 5 days. .
How Does Seller Benefits From Octopia Fulfillment

Why Order Fulfillment Can't be Overlooked Anymore
89% of customers consider on-time order delivery as a decisive factor for measuring online purchase satisfaction levels.
Nearly 65% of shoppers firmly believe delivery speed is the single most crucial element for a superb delivery experience.
45% of customers prefer to avoid shopping with the same merchant in the future upon an awful delivery experience.
These figures have the potential to wreak havoc on your business bottomline by increasing your customer acquisition cost.
Streamlining order fulfillment is the need of the hour. Moreover, it will avoid the order delivery chaos from diluting customer trust. You will be from the wrath of negative reviews. Moreover, acquiring new customers will be a challenging task.
How 3PL Can Enhance Order Fulfillment Efficacy
A 3PL or third party logistics solution provider offers to manage inventory, process order (picking and packaging), and the order fulfillment. They have a team of logistics experts on whom online merchants can rely to streamline the order fulfillment process. They are the best choice to ensure on-time order delivery despite sudden surge in customer demand during festive season.
Modern Warehouses – Every reputed 3PL has access to state-of-the-art warehouses and large transport contracts.
Reduced Cost – It saves merchants as much as 50% of logistics costs and many worries.
Better Shipping Methods – Fulfillment service providers are in a position to negotiate with transporters. But, transporters will rarely connect with an individual seller. As a result, sellers opting for 3PL services are more likely to benefit from different shipping methods.
Impressive High Rate of Order Delivery – Every reputed order fulfillment agency ensures at least 95% of orders gets deliver on time under all scenarios. Hence, it acts as an essential factor in providing high customer satisfaction. Amazingly Wide Reach – The team Octopia has a robust and reliable logistic network. Sellers can count on them to get products (of all sizes) deliver to 30 countries.
Last Mile Delivery Not A Hurdle – Newbie sellers won't have to invest time and money in route planning to optimize last-mile delivery to eliminate delayed delivery. Therefore, a significant reduction in negative reviews.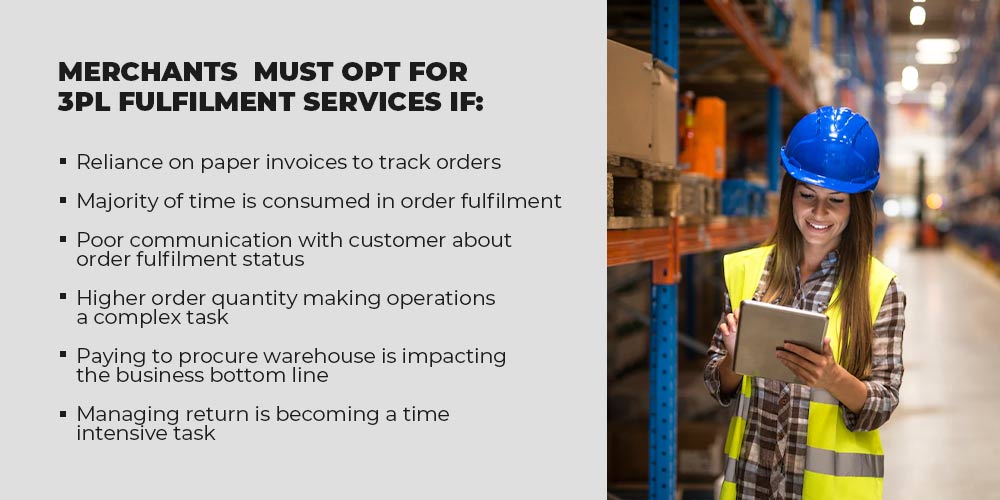 How To Cdiscount Sellers Can Register For Octopia Fulfillment Service
Sellers can avail of the Octopia fulfillment service in the below simple steps. The process is straightforward.
Fill the contact form to get a call back from the Octopia expert. An expert will take care of your registration process.
Select the products. Get access to explore the seller space and the different tools in it.
You will get all documents necessary to ensure smooth product delivery. It requires you to enter the details about packaging types
Track the shipping status of all the packages from the seller space
Sellers opting for Octopia fulfillment will get expert support to ease the process. The rates are mainly storage costs and shipping costs. An invoice will generate at an interval of every ten days.
Octopia Fulfillment Related FAQ in Merchant's Mind
Is it challenging to manage logistics using Octopia fulfillment?
No, it's simple. The seller area is an intuitive interface for logistics management without making order fulfillment a complex task.
Is there any MOQ (minimum order quantity) criterion to avail of the fulfillment service?
No, there is no such specifying the bare minimum quantity of orders.
How Octopia fulfillment boosts my product visibility
Getting the Octopia fulfillment label, the product will be more visible to customers as these get a Shipped by Cdiscount tag.
What Geolocations are covered under the Octopia fulfillment service
For Cdiscount merchants, Octopia can deliver to Metropolitan France/Corsica/Monaco, Spain, Italy, Germany, Belgium, and Luxembourg.
Are Octopia fulfillment centers modern?
They have modern warehouses with automated packaging and shipping processes. Octopia's state-of-the-art infrastructure enables it to track packages in real time. Trained staff supervises all the operations. Round-the-clock security personnel ensures your product is in safe hands.
Final Words – Octopia Fulfillment Covers All Aspects Of Logistics
Increasingly competitive eCommerce landscapes have raised the bar for sellers aspiring to achieve high sales. Therefore, the need for a reliable logistics solution provider is the need of the hour.
Octopia fulfillment has all the infrastructure needed to manage large volumes of stock without compromising quality. Moreover, their professionalism and competitive prices always impress. Their profound expertise in marketplace fulfillment and eCommerce logistics lays the foundation for sellers with no budget or negligible expertise in e-commerce logistics to establish a pan-European business.