In 12 Simple Steps Learn How To Take Your Offline Business Online
Running short of time? Get PDF of the blog in your mail.

Play Now
Are you planning to convert your business from offline to online? If yes, then you are in the right place. I have broken down the entire process into 12 simple steps to take Your Offline Business Online.
Changes are usually accompanied by Challenges and that's the case here as well.
The biggest challenge that a brick and mortar seller like you will face while moving your business online is to create a perfect online presence. Something that resonates with your target audience. Something that has the look and feel of your brand and at the same time includes all the latest eCommerce features.
Is it too much to ask for?
You must have often witnessed successful brick and mortar businesses going down into flames while or after moving online. Why so?
The reason why this occurs is the lack of proper planning and the unavailability of proper guidance from experts.
So here I present to you 12 tried and tested steps on how to take your offline business online successfully.
Steps To Take Your Offline Business Online.
But is it the truth?
Tiresome …. Maybe
Risky….No………or Yes if not planned properly.
Just follow these 12 steps one by one and risky will becomes easy:
So Let's Roll with the details…

Step 1: Setting Up The Server:
As the saying goes – All great websites have a greater server behind them.
So the first step to taking your offline business online is setting up the right server. Choosing the right server will help supercharge your eCommerce store from the get-go.
A big question stands – How to choose the best server for your eCommerce store?
If you ask it on Google, you may get tons of blogs explaining various criteria, functionalities, blah blah blah.
It's all kinds of confusing.
But to make it easier for you, I've trimmed it down to these 4 basic things to consider while choosing a server:
Its features and compatibility with your business model (this includes speed)
Its uptime which determines the reliability of a web server
The support offered by the provider
And lastly and most importantly, it's pricing.
It's advisable to personally get in touch with your service provider (or any of their customer executives )and discuss all your needs and requirements beforehand.
In case you need assistance in setting up the server, we can help you sort out the best server for your business. Click HERE
Server – Done.
The next step under the process of converting an offline business online is setting up the domain.

Step 2: Buying A Suitable Domain:
It's time to make yourself a brand by giving your business an online recognition.
Buying a domain for your business is a significant step towards making your brand online. So, I'd suggest you choose the domain name to be the same as your business name.
For example, if your brand name is 'Cups and Pots' then the ideal domain would be www.cupsnandpots.com or www.cupsnpots.com
You must be thinking that…
Are domains costly?
Apparently No.
Typically, a domain name costs around $10 – $15 per year. Unless you are going for a premium domain that is in demand.
A domain name is similar to the address of your home or in this case, your store.
Here are a few best practices while choosing a domain name:
Refrain from choosing numbers or hyphens
Make sure that the domain is not trademark or registered.
For a local audience go for a specific country domain like .in or .uk
If aiming for a global audience (.com) is the best option.
You can buy domains from the following websites:
Note: Make sure that changing a domain name is not something that is considered ideal. So think long and hard before making the final decision.
Bought it? Nice
Now let the world know-
As soon as you choose your domain, it would be wise to let your existing customers know. This way you can easily redirect your offline audience to online.
Now since you've selected a domain, the next step to convert an offline business online is to choose a hosting.
For a stable eCommerce website, I would personally suggest you opt for cloud hosting.

Step 3: Buy Cloud Hosting
In general, consider these 5 factors while choosing a hosting for an ideal eCommerce website:
High Security
Superior Performance
Strong Database
Efficient support
Simple User Interface
You can get it all at Adobe Cloud Hosting.
Why Adobe Cloud?
Adobe Cloud is a perfect hosting solution for sellers looking to switch from offline to online. You can create the world's most powerful shoppable experiences with a perfect blend of analytics, personalization, and AI from Adobe Cloud.
Learn more about cloud hosting here.
As soon as you choose to host, you are a resident of the online community.
Now it's time to build your very own virtual store!!
So, the next step on how to take your offline business online is to choose the best appropriate framework.
Also Read: Why is it the right time to move the business online

Step 4: Downloading Magento Framework:
Speaking of the best eCommerce platform to set up a business, Magento is far better than any other platform.
Learn more about the world's #1 eCommerce platform here.
Now it's your turn to make a choice.
There are two versions of Magento available for online sellers:
Magento Community version – the basic version which is usually for small scale sellers with fewer products to sell.
Magento Commerce version – the flagship version which is for medium or large scale merchants who are looking to rise in the global market.
You can compare both versions. Here's a side by side comparison between the Community and Commerce versions of Magento.
A crucial key step that an enterprise business has to take is choosing the right eCommerce platform and solution. Contributing to your business growth and improving customer experience are the two major motives of an ideal eCommerce solution. At CedCommerce, we have a full-fledged team of experts that help enterprise retailers like you to analyze, plan, and successfully set your business online.
Click Here to learn how our powerful tool can reinvent your Enterprise operations and open up new revenue streams.
I'd suggest you go for the Community version and get the power to create unique and engaging shopping experiences, all at once.
Getting bored?
Let's take a detour
Read this blog on 8 reasons why you must sell with Magento commerce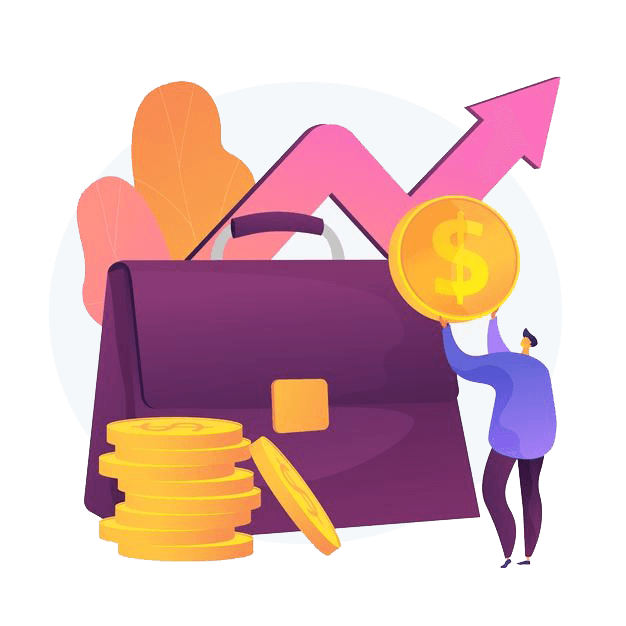 Free Consultation from an eCommerce Expert
Need help in choosing best framework for your business or want to start your online business from scratch but don't know where to start?
Now Back to track…
Ok so until now you have successfully chosen domain, hosting, and framework. Now comes the real deal, ie. Building your very own website.

Step 5: Setting Up Your Website
The next and the most significant step to take your offline business online is building a website for your business.
Since your website will be a digital representation of your entire business so you need to be 100% certain while setting it up.
Is building a website complex?
Not exactly.
You can either do it yourself or can hire an Experienced Magento Developer who will successfully shift your business online.
Since your whole business is at stake so I would advise you to hire a developer or a development agency for the job.
But if you are planning to do it yourself, just keep these in mind.
Here are a few pointers that one must remember while building an eCommerce website from scratch:
Keep a simple design and avoid using high graphic videos and bulky text to avoid all forms of distractions.
Provide easy navigations for visitors to easily understand where they are going
Choose the theme that resonates with your target audience and user intent.
Your brand name and logo must be clearly visible in the header and footer section.
Keep your pricing structure transparent & mention all the costs honestly.
Refrain from hidden taxes and additional costs as they are the major reason for cart abandonment
Use quality content (image and its vivid description). As for an eCommerce website, it is the only means to demonstrate products and convince customers.
Add honest reviews and testimonials to build a sense of trust in the hearts of your customers.
Categories your products under proper categories and subcategories. For example, if your product is Red Cowboy Boots then it must be placed under Men–>Footwear–>Traditional–>Boots
Don't forget to include the Product Search Bar and grid layout as they are preferred by global customers.
Ensure to make your store mobile optimized as there's been a major shift in customers' interest in mobile commerce.
Including all these points to design your very own website not only simplify the process of converting an offline business online but also will provide an efficient website.
Until now, you have covered all the major steps towards shifting a business from offline to online.
Now you need to ascend towards making your eCommerce website perfect.
And how to do that?
Well, perfection can only be achieved by configuring a stable POS and Payment methods and that's our next step in the process of converting an offline business online.

Step 6: Configure POS and Payment Methods
Payment is something you or your customers must never compromise with.
And neither must you.
You must aim towards providing a simple platform where your customers can execute the payments and transactions.
So how to choose or configure a proper POS?
You need to be very careful while building a perfect POS system that does the following 3 things:
Process Customer Transactions with proper bill/receipt
Accept payments via multiple mediums, and
Update inventory levels after every transaction
As a seller, it becomes your responsibility to do a thorough analysis of your target audience's payment pattern. Based on that, you must include every possible payment gateway available to never miss a single customer.
Consider yourself lucky if you are opting to build your website on Magento as it offers an all-in-one package for transactions via different sources.
Also Read: A complete checklist to start an eCommerce business
The next step after configuring the payment methods is to configure the desired shipping methods.

Step 7: Configure Shipping Methods and FBA
Customers hate to wait once the payment is made. They just NEED to get the product in their hands ASAP.
In order to rise as a successful online seller, you need to have perfect Shipping and Delivery services.
This is something that you can't take any chances with.
It's advisable to tie up with the regional fulfillment services like Shipstation or FBA and choose the best shipping method in order to keep up with your customers' expectations.
You must remember that customers are often willing to pay extra and get faster delivery.
Learn all about FBA and how is it better than FBM
Are you still with me?
Bravo for hanging on!
We are approaching an interesting step.
After Shipping, the next step to take your offline business online is to create a mobile app.

Step 8: Create A mobile app or opt for PWA
Selling only via a website means selling without your full potential.
Every 3 out of 4 consumers carry out purchases on their mobile devices because it saves time.
And there's no better way to create an app rather than PWA – your key to build an everlasting shopping experience serving the purpose of both the website and an app.
PWA or Progressive Web Apps is a web application that deploys the latest web technologies to make a web application provide experiences similar to that of an app. The best thing about PWA is that it saves you the trouble of building the mobile app from scratch.
Compared to the development cost of a native app, PWA costs nothing. In fact, the PWA can be easily implemented using your existing web framework with no additional programming languages and technologies.
From the perspective of your customers, PWA will work even without internet connectivity or low speed.
Bottom line is that using a PWA for your store is a win-win scenario for you as well as your customers.
Learn more about how to build your very own PWA here.
We are almost done!!
The next step to build an offline business online is to sort out your legal matters – ie. License and Tax obligations.

Step 9: Check For License and Taxes obligations
Since you are converting your offline business online so most probably you need not worry about a separate business license. The thing is there is no special license for selling online so your brick and mortar license will do the work.
But as a precautionary measure, it's better to go through and renew the validity and other necessary aspects that can turn out to be fatal in the future.
Other than the license you'll also have to attend to the tax compliances.
In order to become eligible for taxation on your transactions via IRS, you need to apply for a unique EIN (employee identification number). After doing so, you can also start collecting sales tax and Value Added Tax for selling goods and services.
After the License and Taxes obligations, your move to online from offline is done.
Or it's NOT.
You built a perfect website but still missed something very important.
You've missed one of the key steps towards successfully converting an offline business online.
Guess what?

Step 10: Add Appealing Content To Your Website
In online shopping, your content is your salesman. It's the responsibility of the content not only to describe the product but also to convince your customers to buy.
It amplifies the value of the products, your services, in fact, your overall brand. It tempts your customers to hit that buy now button even when they are having second thoughts.
Make sure to follow these tips while adding content to your website:
Keep it sweet and simple by not including heavy words. Remember your customers are not professors, so you need to keep it that way.
Keep the target audience in mind. Your content must resonate with the thinking of your customers. They must co-relate with the products and must understand how this product will improve/affect their lives.
Don't miss out on any aspect of your product, including dimensions, weight, its application, warranty, etc.
Use SEO based keywords in content while defining your products. That'll help you to aim higher in SERP.
Regularly optimize your content in order to keep yourself in the game and
Read More: Learn How A plus content can increase your product visibility
We've come a long way!!
Just the finishing touches left!!
Your brand new website is ready but do your customers know that?
Obviously no and so our next step to take your offline business online is –

Step 11: Marketing & SEO Planning
Planning for the launch of a website is similar to the release of a movie. You need to create a buzz among the audience.
Your brick and mortar customers need to know that now they can shop products from their beloved store just by sitting on their couch.
Not only your existing customers but also the new ones need to know that there is a new player in the league.
You can do it all with proper marketing and SEO planning.
Marketing and SEO are the online equivalents of Billboards and Advertisements.
Through proper marketing, you can easily overcome all the initial challenges thrown towards you due to platform change.
Note: It must be noted that marketing and related planning must start long before you complete with building your website.
Here are some marketing 101 tips to consider while taking your offline business online.
Analyze market, competitors, customers, shopping trends and market yourselves better
Opt for Email Marketing to target and retarget customers.
Build your presence on social media channels such as Facebook, Twitter, Instagram, etc. and opt for social media marketing
Try Sponsored ads and PPC advertising to attract customers who are looking for products that you sell.
Add a live chat feature on your website to keep clear doubts in the visitor's mind. This feature is one of the foolproof ways to convert visitors into customers.
I believe we covered it all!
Ohh no I missed one last step.
I must say this is not a necessary step but still it is the cherry on the ice-cream. This last step will ensure that you can now set a firm foot in the eCommerce worldwide market.
Stay a bit longer!! I promise you won't regret it.
The last step to take your offline business online is –

Step 12: Exposing Your Website to multiple sale channels
You've done everything inch perfect until now.
Now the big question is – why to stay local when you can go global?
Your base is strong and you have everything you need so why not take the leap?
Why not start selling your store products on the biggest marketplaces in the world?
Yes, you heard it right and yes it's possible.
After converting your offline business online, you can list your products on any marketplace(s) in the world with an automated integration tool – eCommerce Marketplace Integration.
This tool creates a replica of products from your store on to the marketplaces and you can start receiving orders from there in no time.
Cool……….. Right?
And the best part is that you can add as many marketplaces as you want and can manage it all from a single centralized platform.
That's pretty much it!!
Finally, we are at the end.
From successfully building your business online from scratch and taking it to the next level, team Cedcommerce does it all. Moreover, we provide a wide variety of solutions and services which ensure the smooth operation of your entire selling campaign. Our expert service includes – eCommerce website development, PWA solution, store speed optimization, migration from one platform to another, custom extension development, consultation service,  digital marketing and SEO, building personalized solutions based on seller's need, theme customization and much more.

More than 11,000 sellers from all around the world trust CEDCOMMERCE solutions and services. So what's stopping you?
Conclusion
Let's go through all the steps to convert an offline business online at a glance:

Setting Up The Server
Buying A Suitable Domain
Buy Cloud Hosting
Downloading Magento Framework
Setting Up Your Website
Configure POS and Payment Methods
Configure Shipping Methods
Create A Mobile App with POS
Check For License and Taxes Compliance
Add Appealing Content To The Website
Marketing & SEO Planning
Exposing Your Website To Multiple Channels
In case you have any more doubts about these Steps To Take Your Offline Business Online, feel free to drop a comment.