How To Optimize Product Listing With Amazon A+ Content
Running short of time? Get PDF of the blog in your mail.

Play Now
Amazon A+ content allows you to take an ace and enhance your product story with beautiful details and enhanced marketing content to overcome your customers' purchase barriers while explaining all the product features and benefits and drive brand affinity. This increases sales by improving the conversion ratio on an average of three to ten percent.
An Amazon vendor registered under Amazon Vendor Central can avail maximum benefits by simply focusing on products that are already driving traffic to their store.
Premium A+ content on Amazon not only reflects poised standards of product description but also creates a sense of satisfaction among the clients. Moreover, a well structured Amazon A plus content helps in optimizing the product listings and serves as the main reason to drive traffic to your Amazon products.
As an Amazon vendor, you often wonder which is the best way to showcase my products? How do I drive traffic towards my products? What features to use to make them appealing to the customers? How do I create a rich shopping experience?
Well, there's one simple solution to all your problems – Optimize Product Listing with Amazon A plus Content.
Table Of Content:
So let us dive right into the detailed explanations of what is Amazon A+ content and how can you benefit from including those to optimize your Amazon Product Listings.
What is Amazon A Plus Content?
Amazon A plus content or simply A+ content is an efficient tool to increase the value of the products listed by Amazon Vendors.
An explanation of your products with the use of better alternatives like multimedia, high definition images, product explainer videos, and comparison charts contribute towards a successful Amazon A plus content. This in addition also means the usage of attractive layouts to showcase your products to the customers.
Amazon gives vendors the opportunity to design their own product page layout thus explaining the product in a better way. The A+ content is a platform-independent feature. Hence it is convenient for driving traffic from both desktop and mobile platforms.
Amazon A+ content cost:
Self-service Modules (costs about $400 per listing)
The "self-service" option empowers you with overall control over the listing's layout and design features. This, therefore, includes full freedom on the way your content and images will look.

Note: This will work great for a seller who has good experience in branding/marketing the products to the consumers.

Amazon Builds (costs about $1500 per listing)
A seller who isn't confident enough about his or her branding/marketing or isn't brave enough to test on his /her skills can go for the "Amazon Builds" feature to have the entire job done while you sit back and relax. Once have chosen this option, all you have to do is to send Amazon your product's content and images. They will select a suitable design and layout for your product listing.

Note: Though this option comes with a big price tag, it is great for sellers who do not have much knowledge on how to market/brand their products to consumers effectively.
Amazon A Plus content guidelines:
Here are some A+ content guidelines to optimize your Amazon product listing:
A+ content is not indexed, therefore it does not provide any organic boost to your detail page.
Amazon A+ Content does not show up on mobile or the Amazon Mobile App (at least not yet).
Only those products not listed on Amazon.com by another vendor are eligible to receive the A+ Enhanced Marketing Content page at no additional cost through the promotion.
In order to qualify for the promotion, vendors must submit all content required to create the A+ Enhanced Marketing Content pages within one month of confirming the PO for the eligible product.
Offer limited to five or less A+ Enhanced Marketing Content pages per vendor.
Once an A+ Enhanced Marketing Content page is live, a vendor has 2 business days within which to request an edit or update to the Page.
Amazon reserves the right to remove a vendor's A+ Enhanced Marketing Content pages for any reason, including, but not limited to, a vendor closing its account, failing to fulfill Purchase Orders or violating Amazon policies.
Images and text must be unique to A+ and focus just on the product.
Lifestyle images are allowed if they clearly depict the product in use.
Do not mention competitors or their products in your content.
Now let us learn about content Amazon best practices:
Amazon A+ content best practices:
The guidelines for using A+ content are simple and easy to digest. Therefore, you shouldn't face many issues in meeting the eligibility requirements. Having said that, going one step ahead of the requirements and then, optimizing your A+ content is exactly the situation where you will feel the pressure of staying above other Amazon sellers.
So, here's what you need to so:
1. Emphasize your USP
Commence by asking yourself a very simple question – what is my product's USP (Unique Selling Point)?
As soon as you get the answer, write this down on a piece of paper and ask yourself two more questions – what are the major benefits of using my product? And How can my product help customers in their day-to-day lives?
Always remember that "benefits" and "features" aren't the same. Though "features" are important, "benefits" is something that will drive emotions. When emotions evoke, they drive purchases.
2. Keep the content precise and short
Even a non-skimmer will not want to fuss around with the content by reading through that whole lot of text just to figure out if your product is right for his or her needs. So, stick to the basics with a short and yet precise content, which will tell shoppers quickly about the product and make a proper buying decision.
Also, be rest assured that you start by adding the A+ content to the top-selling products first. Make use of this feature where the chance of getting a profit is higher.
3. Combine images and texts
Of course, high-quality images are beneficial in conversions, but you can actually do a much more by adding some interesting texts, which highlights your product's benefits or features. Adding this a great approach, especially skimmers who are searching for specific information than your content pieces.
4. Leverage your product reviews
Reviews written by your customers are of great significance and you shouldn't underestimate them. Before creating an A+ content, read thoroughly through your customer reviews and even the ones posted on your competitors' listings that offer many familiar products like yours. Doing this will give you a clear idea of the type of content your consumers emphasize the most.
5. Avoid content errors
Use of some special characters and symbols are prohibited during creating A+ content – this includes the copyright, registered trademark, and registered brand symbols. In addition, you can never include a hyperlink to any other website (however, you can include a link to any ASIN within the module type).
6. Pay attention to the image size and resolution
In order to avoid any kind of serious issues or "rejection" from Amazon, be very sure that your images are uploaded with the right resolution and size. Perhaps the image requirements are different and are dependent on the module type you choose. So, read through their requirements thoroughly.
7. Use banners wisely
Banners are one of the most significant ways to bifurcate your product's detail page. As a matter of fact, it shows it as a new segment to the buyer, allures the buyer with HD images, and therefore gives further information about the brand & product.
8. Proofread your content before submitting
As explained above, Amazon takes up to 7 days to agree or approve your content. However, usually, they do it much earlier than that. So, make sure that proofread your content before submitting it. For some reason, if your A+ page is published and somehow later, you come to know that there is a grammar mistake, you will then have to submit the page again. Now, this means that your error runs live for a week.
9. Keep it more visual and less textual
A+ content should be more alluring which means that you should add a lot of visuals and less textual. The text should be explained in simple terms and even a layman should understand the things written. The content must convey the message directly to a shopper. Also, maintain a proper balance of a lifestyle product photo vs. a real product photo, a feature that highlights the ASIN.
10. Keep your designs uniform
Now, here's something important aspect for you to jot down. The biggest takeaway is that you never want to design only for one landing page. Instead, it is specifically for Amazon the entire product catalog and this is something you should never fail to overlook.
Your A+ content must be consistent enough throughout the layout. It should reflect some connection to your brand's extension as well as your website. Think of it as a big picture and the way you want to picture your brand as a whole.
Boost your sales by adding the Amazon Top Selling Products in your Inventory.
What not to do when creating Amazon A plus content?
Do not use symbols or special characters like ™ or ®.
Make sure to check the module's requirements like image resolution and size.
Never try to give any contact information about the company.
Restrain from referring your business as a distributor or seller.
Ensure you do not mention any shipping information
No use of quotes from third-parties (example: references, reviews, etc.).
Not including any low-quality image.
Never use the same product photo twice.
Prohibit from link to any other website.
Try not to violate the Amazon policies or category requirements
To mention guarantees or warranties should not be your cup of tea.
Do not use debatable claims or opinions (example: "The Best" or "The Top").
Avoid using capitalization or bold in excess. Do not use buzzwords like cutting-edge, green, or eco-friendly.
Do not submit the content with grammatical errors or spelling mistakes in it. Always proofread before submitting the content
Amazon rejects a product listing that does not adhere to its guidelines.
Now let us dive deep into the seller and vendor eligibility criteria for A-plus content:
What are the seller and vendor eligibility criteria for A-plus content?
The seller and vendor eligibility requirements for Amazon A-plus content?
In order to take maximum advantage of the additional visual content, sellers ought to be necessarily registered with and approved by Amazon's Brand Registry. Alternatively, participants of Amazon's managed to sell programs, such as Launchpad or Amazon Exclusives, automatically have access to A+ content as well.
Appropriate sellers can add Enhanced Brand Content (EBC) to any ASIN that they own according to the Global Catalog Identifier (GCDI) and avail an offer for. Amazon A+ Content can be added to both parent and child ASINs.
(Attention: If you registered your brand with the Amazon Brand Registry 1.0 you will have to repeat the process for Amazon Brand Registry 2.0)
Using A+ Content is a bit easier for vendors – you automatically qualify for adding enhanced images and text to your product listing. For a detailed guide on A+ Content for Vendors check out our Vendor Academy.
What are the limits of enhanced content on Amazon?
There are two scenarios where adding A+ Content to your product listing is not possible:
You might run into problems when content has already been published by a retail vendor for an ASIN before – in this case, Amazon won't allow you to add additional A+ content.
Since the brand registry is not available for products in media, video, digital or books, sellers in these categories are not able to take advantage of Enhanced Brand Content.
Now let us see the differences in A-plus content for sellers and vendor:
Are there any differences in A-plus content for sellers and vendors?
There are only a few differences in Amazon A+ Content specs for sellers and vendors. The relatively recent change of name from Enhanced Brand Content to Amazon A+ Content highlights the alignment of enhanced content for sellers and vendors.
Apart from the eligibility criteria, it seems that the only difference that persists is the Premium A+ Feature (video, interactive content) only vendors have access to – at a considerable price.
What is Amazon A+ Premium Content?
An advanced version of A plus content where sellers are granted enhanced features like product video loop, highly advanced comparison chart widgets and an attractive client testimonials section.

The 'Premium A+ content' which is also known as the 'Amazon A++ content' feature is an Amazon exclusive program and is opened for select vendors.
This is also not a free service as Amazon vendors are subjected to an additional cost of 250k to 500k USD for using these in your product description.
The usage of Amazon a+ premium content is currently limited to only a few brands now. Although it is expected that they will be soon available to all the Amazon Vendors.
Now since you have learned about what is amazon a plus content, you must be wondering why Amazon is so much focused on implementing it in product listing….
Why is Amazon focusing on A plus content?
Amazon being the marketplace giants are setting the current eCommerce standards. At the same time, the primary goal for the Amazon marketplace nowadays is to provide customers with the best shopping experience. Therefore in order to succeed the race, it becomes a necessity to shift the focus from Amazon trending features to various brand essentials.
This nevertheless is also a very beneficial strategy of eliminating the cart abandonment issue thus increasing the conversion rate. Amazon is also promoting brands by boosting its discoverability and redirecting the traffic to the brand's entire catalog. This, therefore, is the reason why Amazon is so much focused on replacing the normal content with the A+ content on its website.
Now let us move on to optimization of Amazon product listing with A-plus content:
However, there are a few points that make your product listings on Amazon stand out against others.
An Optimized Product listing on Amazon must have these following features:
360 degree High Defenition Photographs:
Short and Precise Overview
Product Features & Benefits Listed in Bullets
High Defenition Product Video
Alluring Customer Testimonials
Product FAQs
Product Comparison Charts
What's in the Box Section
Let us move on to these, one by one:
360 degree High Defenition Photographs:
The Product image is the biggest factor in convincing the customers towards a successful purchase.
An optimized Amazon product listing must contain at least 8 high-quality images from different angles.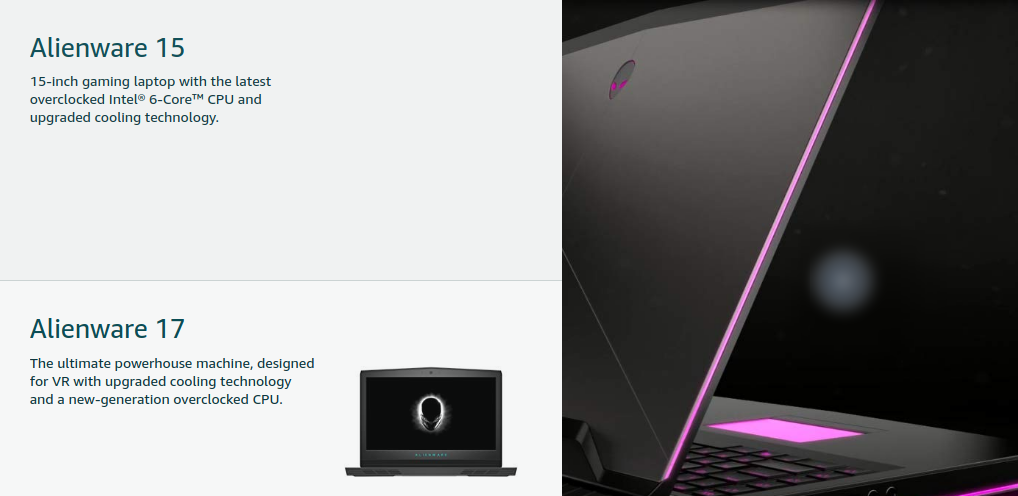 There must be two kinds of images:
First, Close Shot images with preferably a single colored background
Second, The real lifestyle shots of the product, which must depict the usage of your products by common people.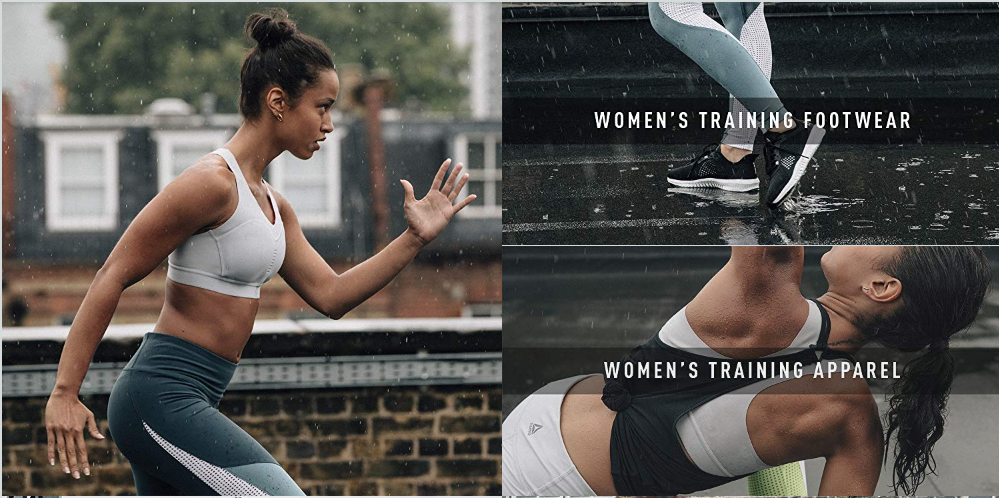 Protip:

Using gallery slider in the content layout is advisable. So for the layout of your product listing, ensure to put an image gallery slider .
The image hover can also be a great idea as it creates more user engagement thus making it an ideal Amazon a+ content.
Short and Precise Overview:
Now you have shown your customers what you are selling, next comes explaining the product to them.
Your product introduction needs to be precise and must be written in a convincing tone.
Ensure the product overview must not exceed by 100 words or else your customers might skip it.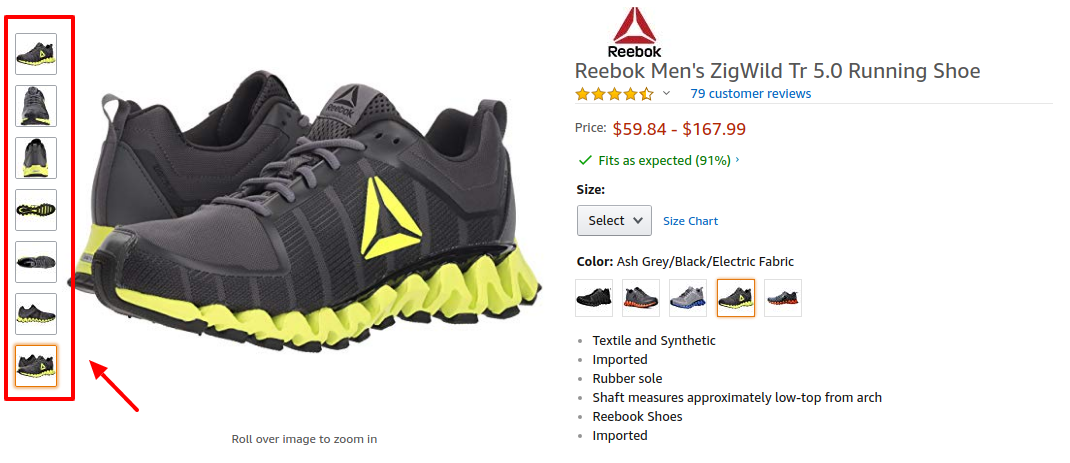 Pro Tip:

Try including keywords in the overview of your product description and overview. Keywords are basically are a set of a few terms that customers generally search while looking for a product.
Considering Keywords will help your product become the first in the search results thus increasing the chances of conversion.
Product Features and Benefits listed in bullets:
While mentioning the Product features for a plus content it is required to list the features in bullets. The same is the case for benefits as the customers can easily relate to while going through the points one at a time.
This makes it easier for the customers to notice all the features and benefits in a single place.

ProTip

An ideal Amazon A+ content feature and benefits section is the heart and soul of the product page.
Make this as much descriptive and comprehensive as it needs to be. Do not miss out and any features or benefits of your products.

Add High-Quality Videos of the Products:
Adding high-quality product videos in your content increase the credibility of your products.
An optimized product listing on Amazon should contain an explainer video from which the customers could relate to.
The ideal length of the Amazon a+ content video must range between 70 seconds to 90 seconds. Try not making the video too long or else it may backfire your own strategy.
ProTip:

The 'Amazon a plus content video' for your product must be a lifestyle video depicting the usage of the product in real life.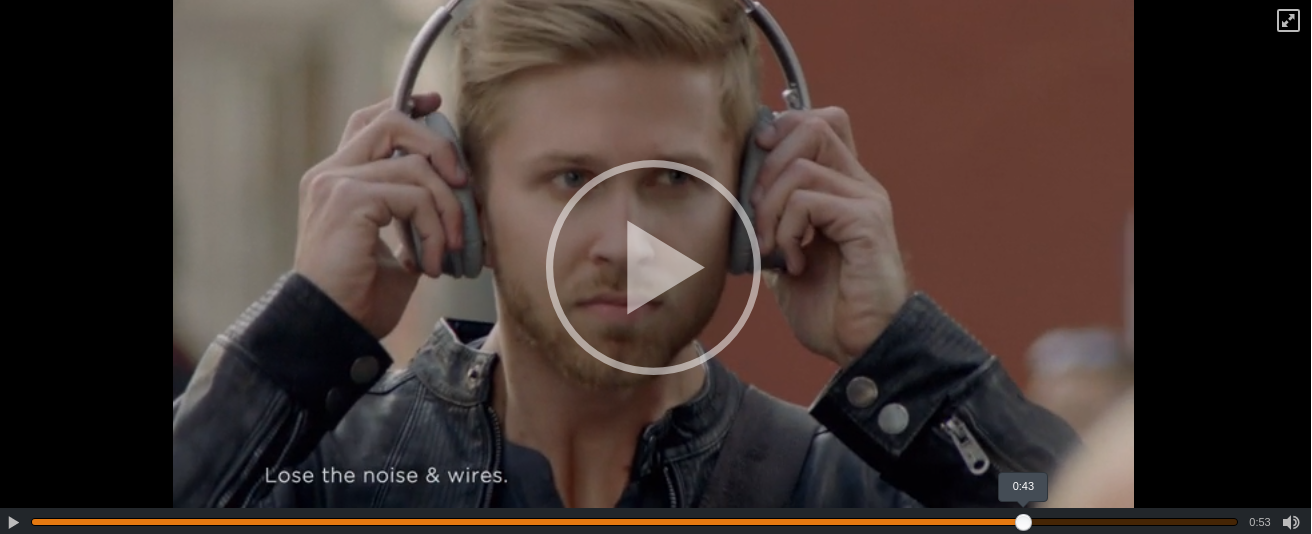 Alluring Customer Testimonials:
Your customers are desperate to look for a third opinion about your products. Therefore, they may google the customer reviews for that product. But What about you cut to the chase and provide them at your product page only.
An ideal A+ content must be customer friendly and would not let customers leave the page until a successful purchase.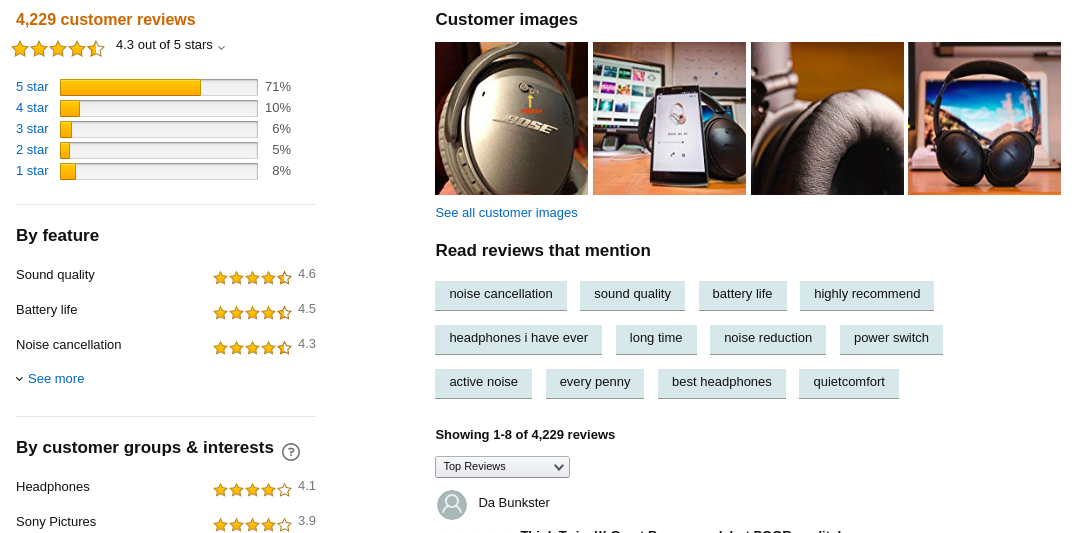 By Providing Customer Testimonials you are contributing towards customer's transparency. Therefore you assure your customers prefer to consider you and your products.
ProTip:
Mention the customer feedback at the end of the product page.
Once the customer has gone through the product image, description, features, and benefits and then an assurance from other customers will seal the deal hence resulting in a successful purchase.
Product FAQs
An ideal Amazon A+ content must contain end to end description of your products. Therefore, adding the FAQ section answers to all the curiosity of the customers.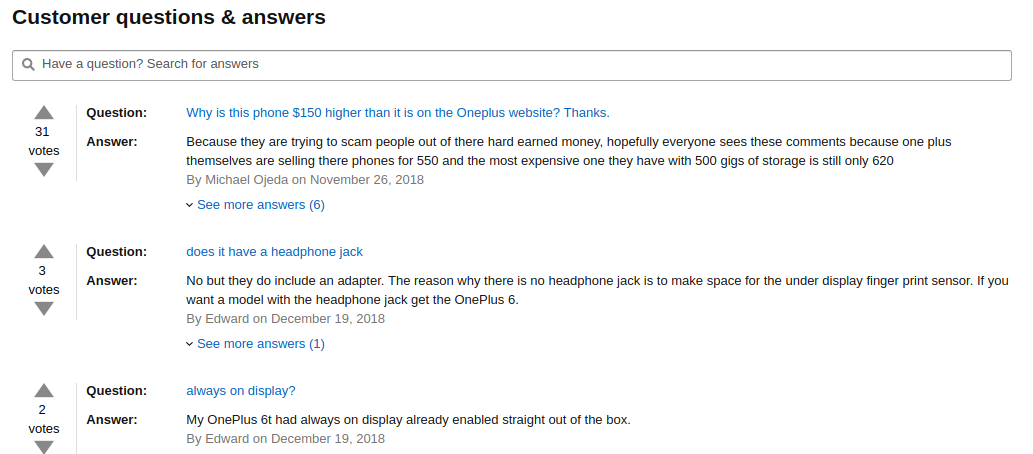 Try adding the question by putting yourself in your customers' shoes and attend to all the common queries.
Protip:
The answers in your FAQ section needs to be single liners and precise. In addition, do not try explaining the whole working of the products as you have done this earlier in the overview and description sections.
Product Comparison Charts
Customers are very cautious as to where they are investing their money and at the same time, a customer always compares the products with similar products before deciding on the final purchase.
Mention the product comparison charts featuring all the specifications of the products with similar products. Therefore, ensure to make the chart readable by not bombarding it with information.

An ideal Amazon A+ content comparison chart contains very precise information placed in different categories.
Protips:

Do not highlight the drawbacks or the low points of your product in the product comparison charts. Therefore, Infographics is an ideal way to design Amazon product comparisons.
What's in the Box Section:
Your customers need to know exactly what they are investing into so ensure to add a section 'What's in the Box'.
In this mention all the accessories and equipment that the customer will receive along with the products, they are buying.
For Example, if you are selling a phone. Mention in 'What's in the box section' that along with the phone you'll get:
A charger
Earphone
USB cord
Screen Protector and so on
Pro Tip:

You can mention the images of all the accessories alongside with the product for a better customer experience
New Changes and Improvement In Amazon A+ Content
Looking at the demands of sellers and customers, Amazon has updated the A+ Content Manager. Here are the updated features:
Publish multiple A+ ASINs at the same time: Now you can save time as Amazon allows you to publish multiple A+ ASINs in a single go. Also, the same created content could be applied to different ASINs by simply searching and applying.
Mobile preview before Final Upload: The updated features of Amazon A+ Content Manager allows you to preview the content for both desktop and mobile versions.
Now Publish A plus content in 3 languages: With this new update, you can now publish the content in English Spanish and French which was earlier limited to English only. This is an efficient feature to increase customer experience.
Now let us see the benefits of optimizing your Amazon product listing:
Benefits of Optimizing Your Product Listing With Amazon A Plus content :
Creates A Strong First Impression:
Since Amazon is a pool of millions of products ready to be sold, How can you stand out from other sellers? Perhaps, it's Amazon A+ content that reflects your uniqueness and helps to capture customer's attention.
Increases the conversion rate and Improve sales
It has been proven that by using Amazon a plus content in your products you can hike the conversion rate by 10%.
Moreover, if you opt for the Amazon A++ Content or Amazon's Premium A+ Content then the possibility of an increase in the conversion rate increases by 15%.
Enhances the Shopping Experience:
Optimizing your product listings using A+ content on Amazon Marketplace creates an appealing shopping experience for customers. In addition, A plus content enhances the readability of the product page thus making it more engaging and user-friendly.
Boost your discoverability on Amazon:
Amazon A+ content improves the chances of your products to occur more frequently in search results and related product sections. Therefore enhancing discoverability drives traffic directly towards your products.
Example of Optimized Amazon Product Listing With A Plus Content:
To give you an exact idea here's an example of an ideal a plus content for Amazon Vendor products, Here's an example from Bose, an Amazon Vendor who has listed their speaker using Amazon a+ content.
Here's a youtube video from Amazon explaining all you need to know to begin using Amazon a plus content and a+ premium content:
Some of the best examples of Amazon A+content pages to be seen:
Here are some of the best examples of the Aplus content pages to been seen in the present scenario:
So as a conclusion it's just to say that:
Conclusion:
Amazon A+ Content provides Amazon Vendors with a unique opportunity to showcase their products while using various multimedia formats like infographics, images, videos, and proper layouts. Therefore, Amazon has taken a whole new step in enhancing the customer experience by optimizing the listings of products.
More From CedCommerce: