8 Reasons Why Online Sellers Must Sell With Magento Commerce (Magento Enterprise) Edition?
Running short of time? Get PDF of the blog in your mail.

Play Now
There's not a single inch of doubt that Adobe's Magento Commerce (or Magento Community Edition) is the best platform to sell online. Moreover, it has been awarded as the #1 platform in the 2019 Internet Retailer U.S.Top 1000. In addition to this, if you are planning to expand your multichannel business with Magento, its Enterprise version should be your first choice.
Here are the 8 reasons why online sellers must sell with Magento Commerce – the best online selling platform: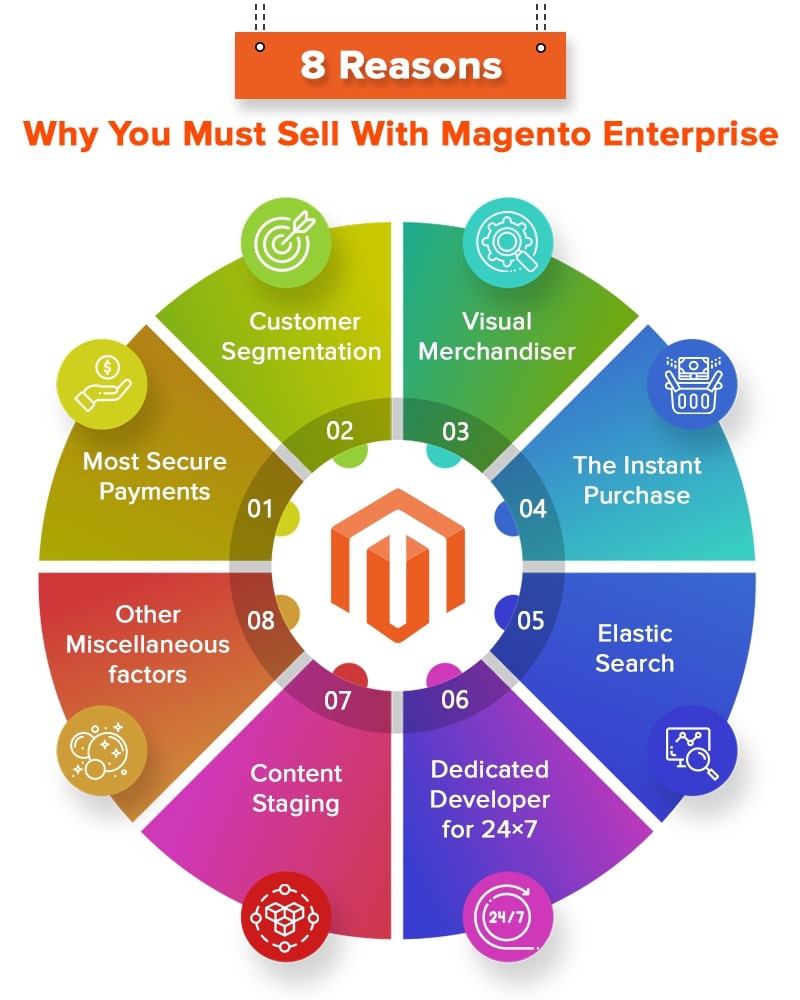 So, let's dive into details:
Customer Segmentation & Targeted Promotions:
Magento Commerce comes with a remarkable feature of customer segmentation. This further allows you to focus on your target customers and sell efficiently.
As a matter of fact, other platforms only allow you to sell, but Magento 2 Commerce enables you to sell effectively.
Magento gives sellers the ability to segment customers based on multiple factors such as –
gender,
location,
purchasing history,
the range,
items in the wish list,
and multiple other factors.

Using this feature, you can target specific customers by offering special promotions, pricing, and displaying dynamic content.
Or in simple words, Magento Commerce helps you in creating personalized shopping experiences for your customers.
Not only this!!!
With Magento Commerce edition, you can get a hold of those unregistered customers who viewed your products or have put an item in their cart. Moreover, you can get a filtered list of potential customers rather than just visitors. So, targeting those customers will show a positive impact on your ROI.
Do you know that Magento Commerce is a perfect platform for multi-channel selling. Know More.
Product Page Optimisation with Visual Merchandiser:
Adobe was very specific in creating better shopping and a perfect selling experience for sellers.
Also, the introduction of Visual Merchandiser in Magento EE – the most advanced catalog management tool makes it one step closer to the best platform to sell online.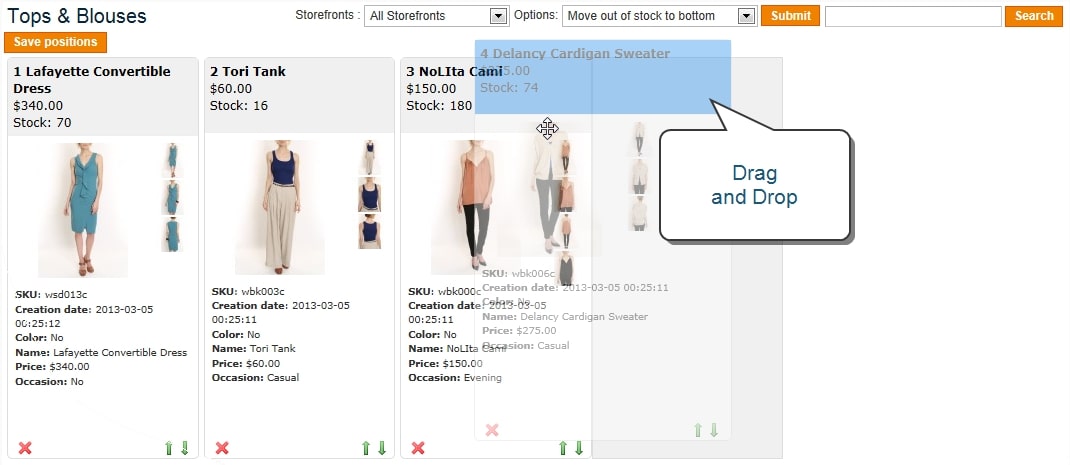 Moreover, the visual merchandiser allows sellers to sort products in a visual mode. So, all your products are listed as a tile on a grid, making it easier for you to dynamically select and manage the products.
Visual Merchandiser can use only categories with an ID number of 3 or greater.
The Instant Purchase:
Instant purchase is an out-of-the-box feature introduced in the Magento Commerce version. Moreover, it allows one-click purchase functionality to the registered sellers.
The checkout process is trimmed down to one click as the customers' previously stored data, and credentials are automatically applied.
Furthermore, this is beneficial both from the perspective of sellers as well as customers. Firstly, Customers do not have to fill over all the details again and again. Secondly, sellers do not have to face the complications of cart abandonment.
Above all, this instant purchase feature is not available on other online selling platforms. Thus, making Magento Commerce the best-selling platform.
Elastic Search:
Magento has eliminated the burden of managing large catalogs by introducing Elastic Search in Magento Commerce.
Moreover, this feature manages the global search results in more than 33 languages. Hence, making it easier for you to showcase your products over a wide geographical range.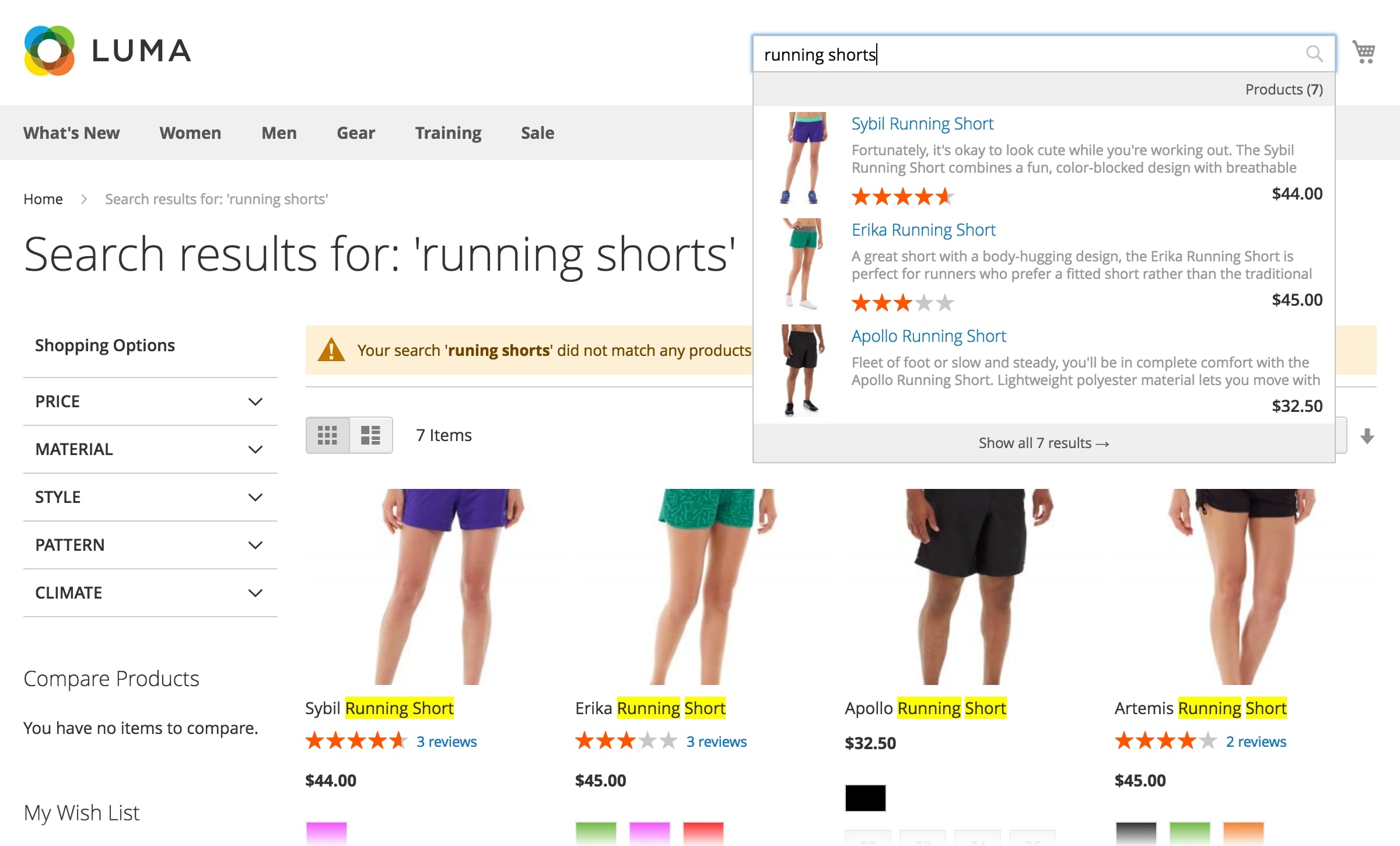 Elastic search does wonders with features like:
stop word elimination,
spelling rectification,
stop word elimination,
product suggestion,
and much more.
So, the Elastic Search feature in Magento EE increases search relevancy by helping customers track and locate their products quickly. This is a unique feature that encourages online sellers to sell with Magento Commerce.
Dedicated Developer for 24×7:
Another reason that makes Magento Commerce the best selling platform is the 24×7 availability of tech & non-tech support.
You don't need to wander here and there every time you come up with a complication. A dedicated account manager is appointed just for you, who will ensure a smooth flow of things on your online store.
This makes Magento EE platform a simple 'UPLOAD and SELL' platform where you only need to focus on selling, and the rest is taken care of by Magento itself.
Content Staging :
Content Staging is another remarkable feature of EE, allowing sellers to create, preview, and schedule a range of content.
Magento has made it much simpler for sellers to organize their stores for any occasion beforehand by pre-scheduling the content changes.

This feature is handy during the holiday season sales where there are back-to-back sales. Sellers often don't get time to prep the shop for events like Black Friday, Thanksgiving, Cyber Monday, etc. With the content staging feature in Magento commerce, you can create the content for any such festival during the off-season. You can even preview how it is going to be portrayed. It can be scheduled for the desired date, and the content will get automatically managed via the timeline dashboard.
This is a perfect way of creating an admirable customer experience by changing the look and feel of the website with different occasions.
Read the case study on how cotton-cashmere shop owner successfully migrated to Magento 2 commerce in record time
Most Secure Payments:
With the availability of PCI compliance and credit card tokenization, Magento Commerce comes with the most secure payment for an eCommerce platform.
Your payments are secure on both ends with the PA-DSS certified payment bridge, available in the Magento EE version.
Sellers can also benefit from various integrated payment gateways like Braintree, PayPal, Authorize.net, CyberSource, and WorldPay.
Magento Commerce allows you to choose your favorite payment platform without worrying about security.
Other factors:
Some of the miscellaneous factors which determine why online sellers must choose Magento commerce to sell online:
The Gift Card feature in Magento EE allows you to create and customize gift cards for your customers easily.
Magento Commerce provides reward points for their sellers that serve in creating loyalty among customers.
Enhanced tax calculations in EE trim down a lot of work for sellers.
Magento 2 Commerce comes with an Advanced and targeted marketing campaign. The GEO targeting feature makes it easier for you to reach more interested customers.
A separate Database for order management, Checkout, and Product Data results in the superfast performance of Magento Commerce 2.
Improved UX features and improved admin management.
All these factors make it easy for sellers to start a multi-channel business on Magento and strengthen their online presence
A crucial key step that an enterprise business has to take is choosing the right eCommerce platform and solution. To put it differently, contributing to your business growth and improving customer experience are the two major motives of an ideal eCommerce solution. At CedCommerce, we have a full-fledged team of experts that help enterprise retailers like you to analyze, plan, and successfully set your business online.
Click Here to learn how our powerful tool can reinvent your Enterprise operations and open up new revenue streams.
Conclusion:
Adobe has successfully created a perfect companion for sellers to sell online. Magento 2 Commerce is a complete package for online sellers to build and scale their retail business worldwide. Compared to the other leaders in this business, Magento Enterprise edition has successfully proved to be the better one.
Let's once again go through the 8 reasons why sellers must prefer Magento 2 Commerce to sell online:
Customer Segmentation & Targeted Promotions
Product Page Optimisation with Visual Merchandiser
The Instant Purchase
Elastic Search
Dedicated Developer for 24×7
Content Staging
Most Secure Payments
Other Miscellaneous factors
Moreover, if you are still using Magento 1, Now is the perfect time to move to Magento 2 commerce and benefit from the latest as well as most innovative features of Magento Commerce.