Case Study: How Dutch Cotton Cashmere Store Owner Migrated To Magento 2 In Record Time
Running short of time? Get PDF of the blog in your mail.

Play Now
Read this Magento 2 Migration case study to learn how the cotton-cashmere store in Netherland, accomplished a successful migration to Magento 2.3 from Magento 1 without affecting the sales and conversions in record time.
Continuing with its triumphant streak of happy and satisfied customers, CedCommerce added a new feather in the cap with yet another successful Magento 2 migration for the Dutch cotton-cashmere store.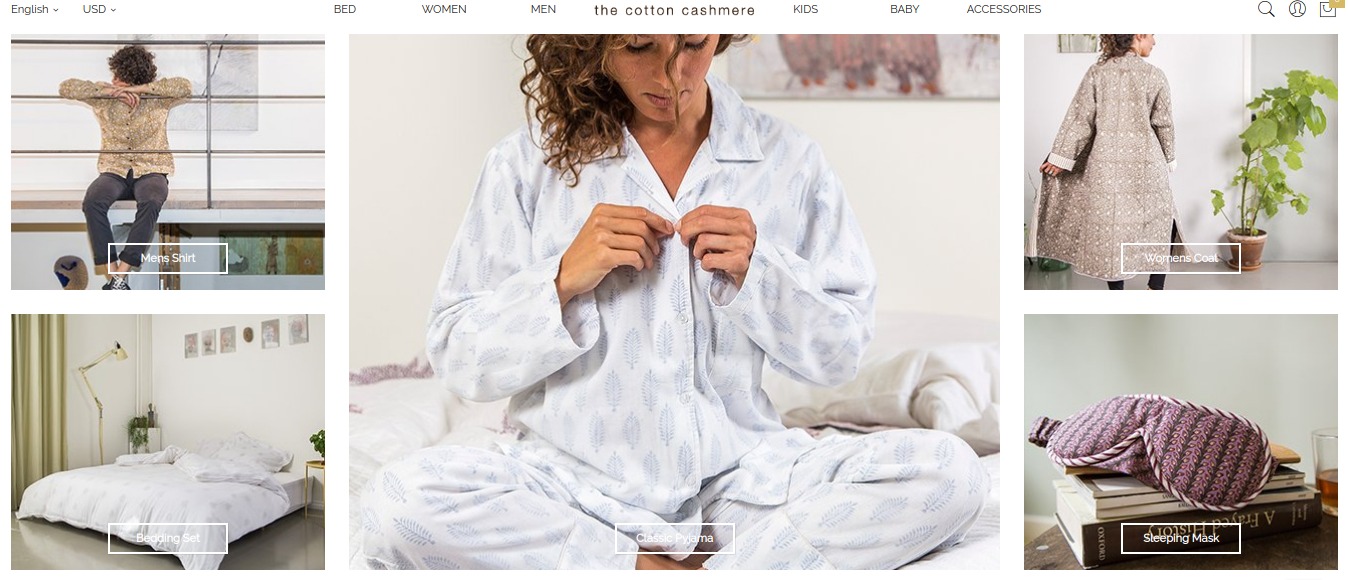 CedCommerce believes in the quote – "Always improve on things you do better and faster."
Progress and Improvement have been the key virtue of this Magento 2 migration project. The result came out to be quite fruitful as the set target was achieved 15 days before the deadline. Despite multiple personalized customizations and requests, the time frame of the entire process was successfully subdued.
It All Began….
It all began when team Khasto came to know that Magento is ending support for its previous versions.
Their full-fledged Magento 1 based website was up and running with more than 20,000 live products.
But since the date of support end was approaching and they realized that now is the best time to take their business to the next level.
Magento has announced to end all the support for Magento 1 by June 2020, so migrate your M1 to M2 before its too late
Soon they came up with the decision to switch their Magento 1 based website to the latest version of Magento 2.
"Since our existing platform, Adobe's Magento 1.x was expiring, we, unfortunately, had to let go of years of investment and start working, largely from scratch, on a Magento 2 website. A daunting task, because we set the bar high with a limited budget."

-Client
In Search For The Best Migration Services:
They looked up on the internet and found out about CEDcommerce, an eCommerce facilitator specializing in projects like Magento migration, Marketplace Integrations and much more. They looked up at some of the case studies of their previous clients like WiredSport. A pre-outlook of the migration process was provided by CedCommerce.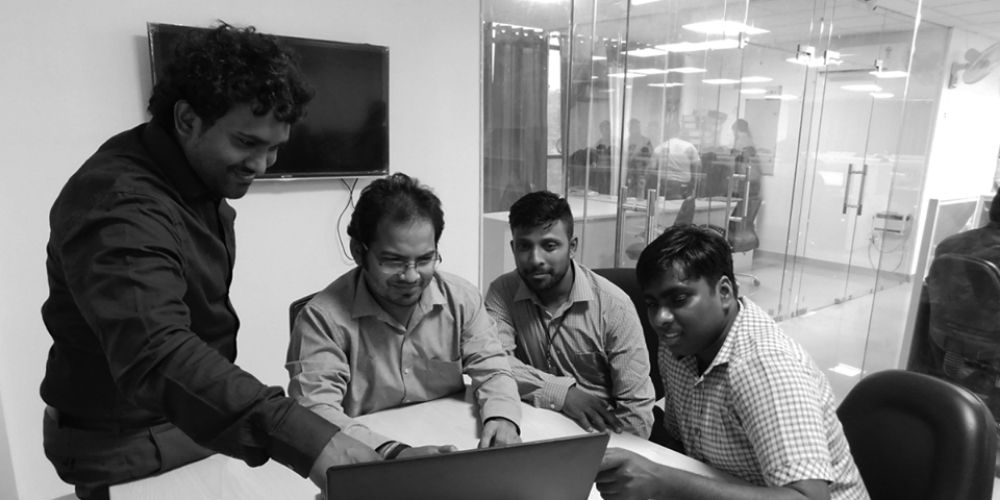 After deep research and analyzation on various levels, they decided to choose CedCommerce as their Magento Migration partner.
What Changes They Were Hoping For:
A meeting was arranged where all their demands were put on the table.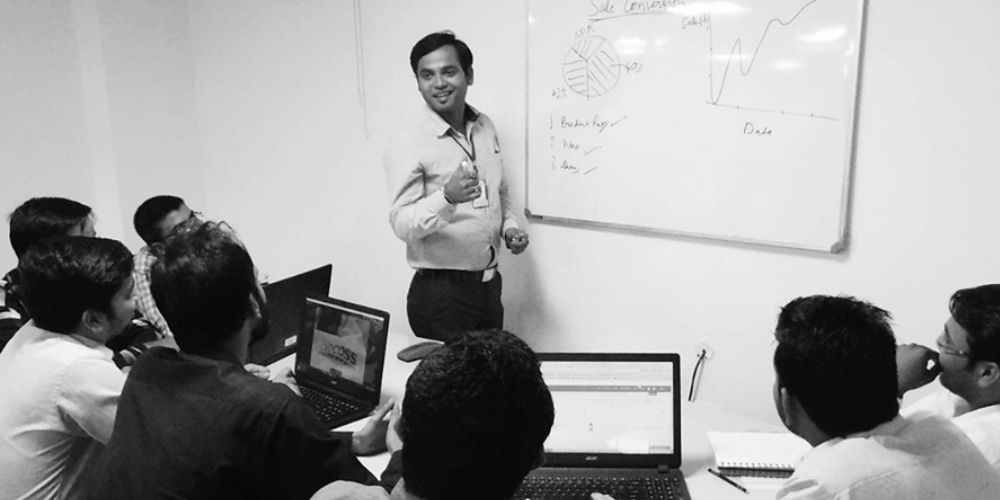 The demands were:
Build the Magento 2 website from scratch.
Successfully migrate the live website to Magento 2 (including all the 20,000 live products)………Obviously.
Translate the website/products into 4 languages (French, Dutch, German and English)
Theme Installation with personalized customization- Claue Theme
Install multiple new extension (20+ extensive and customized major extension)
Additional Requests:
There were a few additional special requests:
SEO Optimisation of the website in 4 languages.
Image Optimisation (product images).
Website Speed Optimisation including the page load speed.
Include all the existing 3rd party extensions.
Maintain a backup of the whole website at every step.
"I ran into CED by chance. From the start, CED was so responsive on Skype chat, and remained responsive after the agreement was made. I have told them several times to live a little more, and take some rest."

-Client
 Ascending Towards Success:
Team CED now started working on the outlining of the entire project.
The time frame of the whole project was decided to be 90 days.
Two dedicated Magento developers were appointed for this Magento 2 migration task.
Major challenges were:
To translate the products in 4 different languages
To overcome multiple AUTH related configuration issues
How will Magento 2 features affect their website?
Migrating to the advanced version of Magento was going to prove beneficial for them in multiple aspects:
1. Provide a More Stable Website Architecture: Since they had more than 20,000 products in their catalog, so switching to Magento 2 would serve as a nice option. Due to its more stable architecture, the large scale product and catalog management will become much feasible.
2. Improve the Page loading speed: They were struggling with the page load speed as the overall page loading speed was around 50-60 in GT metrics. They were losing potential customers due to the large page load speed. But Magento 2 platform would definitely resolve their problem up to some extent.
3. Include Multiple 3rd party extensions: The team has been planning to add few new functionalities one step checkout and simplified shipping but were restricted with limited functionalities of Magento 1. This Magento 2 migration would benefit to their plan as they were hoping to include at least 20+ new third party extensions.
4.Simpled Dashboard for Store Management: The easy to use Centralized Dashboard in Magento 2 was going to be a great help for them to manage everything at a single location.
5. Improve their SEO and SERP presence: They were trying to improve their reach to customers in different countries who speak different languages. Gladly, by migrating to Magento 2 platform they can take a step in the right direction.
The 11 Steps To Successful Migration: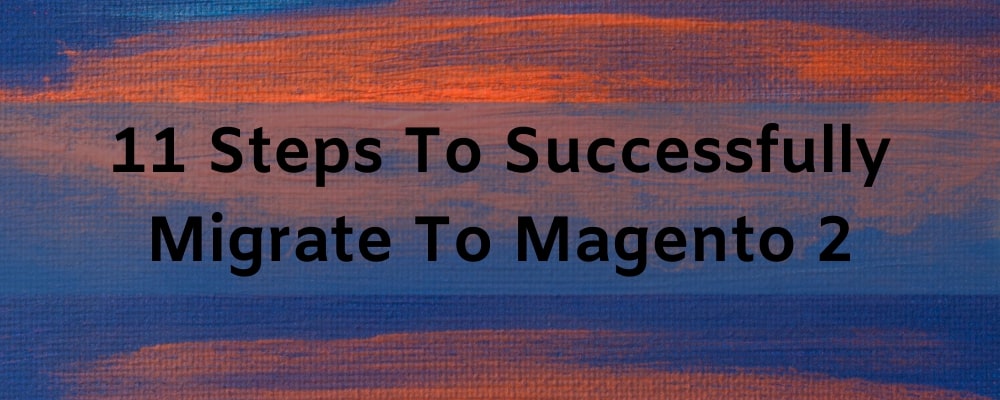 After analyzing the expectations and demands, team CEDcommerce began with the Migration Process.
Step 1:
Website Audit: Team CED did thorough research on the old website and went through all the expectations and demands.
Step 2:
The Planning: A compiled report was prepared as to how the migration from Magento 1 to Magento 2 will be performed.
Step 3:
Deadline & Cost Estimate: After repeated discussions, The deadline was decided along with the estimated cost of the entire project.
Step 4:
The Backend Development: A brand new Magento 2 website was set up considering all the needs and demands.
Step 5:
The Frontend Designing: The desired theme was installed and the store was redesigned as per the instructions of the client.
Step 6:
Dummy Data Migration: In order to test the functionality of the website, at first dummy data was migrated to this Magento 2 website.
Step 7:
Analysis and Testing: This was a key step. End to end analysis of all the above stages was done and all the shortcomings were noted down.
Step 8:
Bug Fixing: All the encountered bugs were fixed and the multiple testing was done to ensure smooth working.
Step 9:
Server Setup: Next came the server set up process in which the up and running website was uploaded to the server.
Step 10:
Final Data Migration: After the successful server setup, the entire data of the live website was migrated to the new one.
Step 11:
Final Monitoring & Assesment: The brand new Magento 2 based website was ready. Proper Monitoring was done before handing over to the client.
"For me, working with developers and their teams of designers and SEO specialists, is a learning experience in itself."

-Client
List of the external 3rd party extensions used:
Mailclient – to send bulk emails to customers
Mollie – an additional payment gateway
Size Chart extension by Knowband
GeoIP – to translate the website contents based on the login area IP
What Changes Were Observed:
The newly designed website has a spectacular look and feel. Everything was arranged in an organized fashion making it easier for the customers to explore various sections of the website.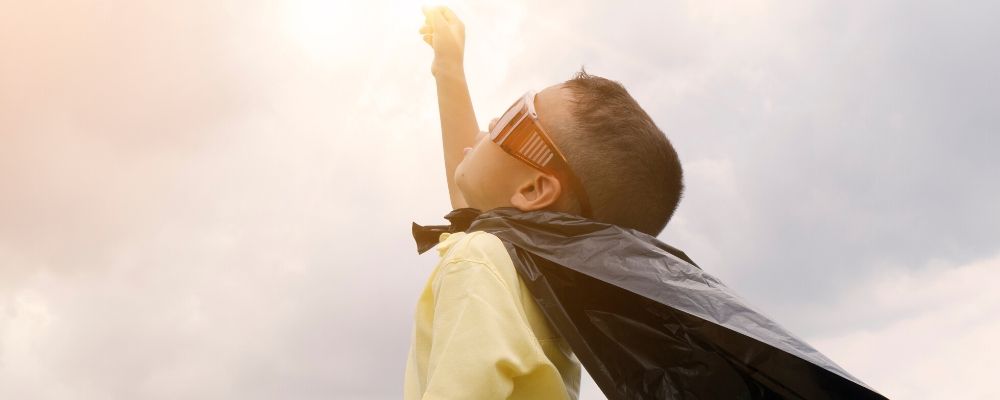 Some of the observable changes include:
Simple Language Switch: The website can now be easily translated into 4 different languages directly from the home page. The four languages include German, Dutch, French, and English with English being the default.
To make it more convenient the website gets Automatically translated to the native language if a user logs in from those particular locations.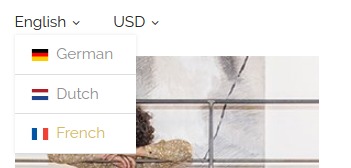 Multiple Currency: You can view the pricing of the products in 2 currencies – British Pound and US dollars as well.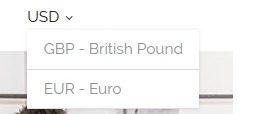 Easy product navigation: The website is pretty simple to navigate as all the products are perfectly arranged in 6 simple Categories – BED, WOMEN, MEN, KIDS, BABY, and ACCESSORIES. All these are specified on the homepage and hovering on these opens up all the subcategories.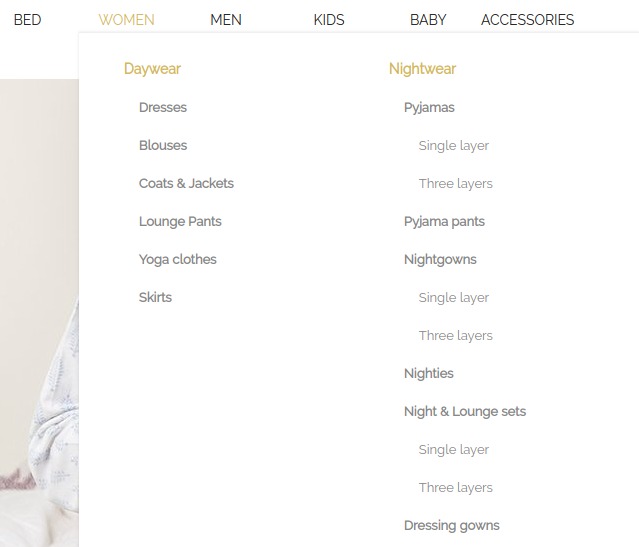 Improved Search Engine Ranking: Their listed products are now performing better in terms of search engine results.
Enhanced Mobile Compatibility: The mobile compatibility of the website was increased compared to the previous website. Due to responsive design now the website is accessible on almost every digital online platform.
Improved Page Loading Speed: The page loading speed has a significant improvement. As per the GT metrics, the speed was increased from 50-60 to 92.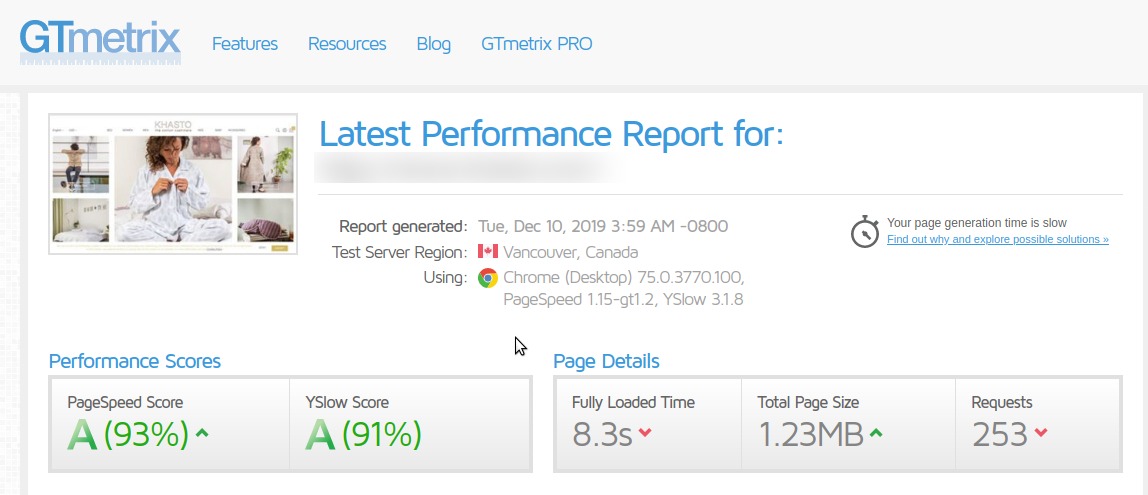 "I have been surprised about how much they were focussed on completing the project rather than complaining on the time it took or the issues they ran into and change the agreement. To me, that is what professionalism is about."

-Client
Conclusion:
The Dutch Cashmere store got a fully functional Magento 2 based website with all the additional features they were hoping for. The new look and feel of their website are really making a great difference in their bounce rate as customers are enjoying the new website. They also started receiving customers other than the Netherlands thus improving their potential customer reach. This Magento 2 migration case study is a perfect example for sellers who are confused about the Magento 2 migration process. I hope you got hold of this. So, there's only one question left-
Are You Planning To Migrate to Magento 2?
If you are planning to migrate to Magento 2, then stop thinking and start acting now!!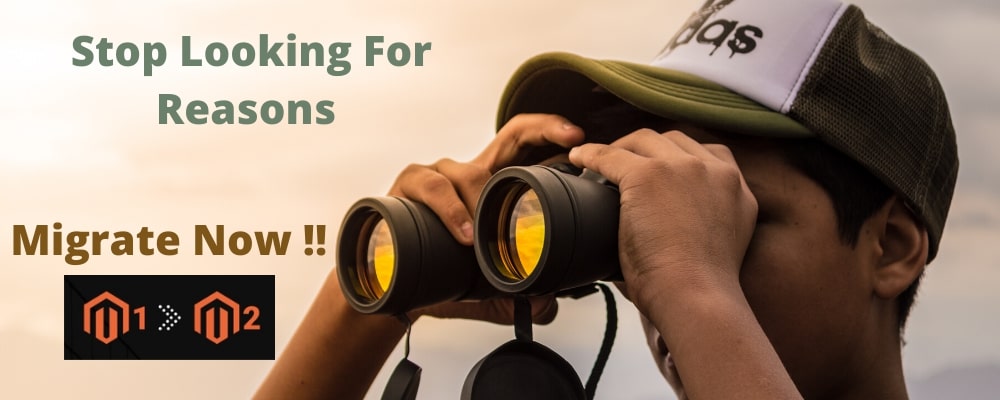 Magento has decided to stop the support for Magento 1 from January 2020.
Migrate to Magento 2 today to benefit the advanced features of Magento 2.
Listen to our Spotify Podcast for emerging trends shaping the eCommerce in 2020!