Success Story: How CedCommerce Helps Shopxbuy Witness 5X Sales Growth with Shopify and Wish
Running short of time? Get PDF of the blog in your mail.

Play Now
Short Summary
The Problem
The owner of Shopxbuy, Ali Riza Karakaya was facing difficulties in manually uploading products on the Shopify and Wish marketplace separately. He was so engrossed in uploading products and synchronizing them that he often missed important orders which led to a delay in order fulfilment. Shopxbuy has more than 70,000 SKUs, and handling them all alone was difficult.
Solution
With CedCommerce's integration solution for Wish, Ali Riza found the ultimate support. The "Wish Marketplace integration" app had all the features Shopxbuy was looking for. Each element right from bulk product upload to real-time synchronization suited the Shopxbuy requirement.
Outcome
Since shifting their operations to the "Wish Marketplace Integration" app, Shopxbuy sales have skyrocketed. In a short span of one month, there was a massive 500% increase in sales. Through correct product listing and product boost feature, Shopxbuy also noticed a hike of 75% in traffic.
"CedCommerce's Shopify And Wish integration solution is a perfect match for ShopxBuy"
Even, post-pandemic when everything is getting back to normal, shoppers still find online shopping convenient and cost-effective. Hence, having an online presence has become a necessity for all small and big business owners. Selling online has never been easy, especially when you have multiple platforms to manage. Having an integrated solution for Shopify and Wish not just facilitates selling but also assists you to nurture your business and reach a new height. Let's have a look at the success story of Shopxbuy and understand its journey to multichannel selling.
Shopxbuy: Quality Shopping for Stylish Fashion
Driven by the will and desire to provide products from a whimsical and colourful female brand, Shopxbuy started operating its Shopify store in 2019. The company offers clothes and accessories, specially handcrafted and designed by designers from Canada and the US. The US-based clothing brand has over 10 million customers under its wings and adds more than 2000 products every month, providing a wide range of merchandise for its shoppers. Ali Riza Karakaya owns and operate Shopxbuy. He believes that "Buyer satisfaction is the key " and tries to offer a mobile-friendly environment for shoppers. Seeing the overwhelming response on the Shopify store over a year. Finally, Ali Riza decided to furnish his products to more people and increase the customer base. Wish stood as a preferred choice for Shopxbuy, and he started selling on the Wish marketplace in 2020.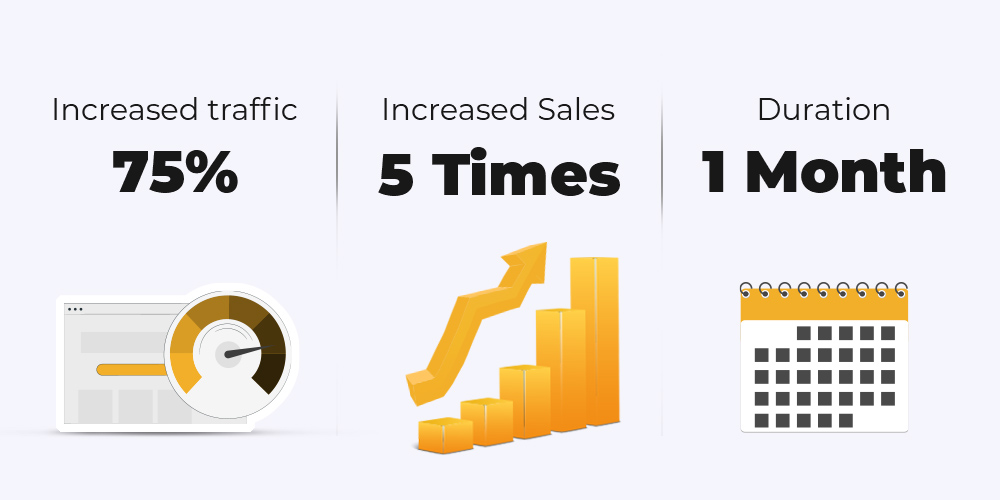 Challenges Faced by Shopxbuy While Expanding On Wish Marketplace
As Shopxbuy started selling on the Wish marketplace, the business grew rapidly, and Ali Riza was delighted by the response. But soon after many challenges emerged. Shopxbuy has more than 70,000 SKUs under its store. Maintaining Shopify and Wish inventory simultaneously became difficult. The complications grew over time, and timely product upload, order fulfilment, and inventory management appeared nearly impossible. He had to go back and forth to synchronize orders on the Shopify store and Wish marketplace. That's when Shopxbuy realized the need to introduce some new methodology in business to ease the process and streamline selling on the Wish marketplace.
How CedCommerce's Integration for Wish Helped Shopxbuy
When the owner first started leveraging the Wish marketplace, he handled the logistics of selling on Wish in-house. He was worried about product management. Until one fine day, he heard about the Shopify Wish integration solution by CedCommerce. He explored the app on his part, checked the Wish app store. And after vetting a handful of e-commerce solutions designed for inventory and order management, Shopxbuy decided to go with CedCommerce's integration solution for Wish. On being asked about the experience with CedCommerce. Ali Riza said,
I chose the product according to my needs. I was not let down. In fact, the support provided surpassed my expectation and helped me manage order and inventory seamlessly.
With Bulk upload and real-time synchronization features, Shopxbuy was able to quickly sync inventory and manage orders. The ease of uploading products at once and managing orders effortlessly plays a vital role in the Success Story of Shopxbuy.
Shopxbuy Witnessed 5X sales growth with Shopify Wish integration
The support system provided by CedCommerce helped Shopxbuy list its product successfully availing the benefits of apt keywords. Ali Riza also opted for Product Boost and observed higher engagement and product impression. In just 1 month of installing the app, Shopxbuy drove 75% engaged traffic and as a result, its sales hyped by 5 times, giving the company great success.
Some Incredible Features of App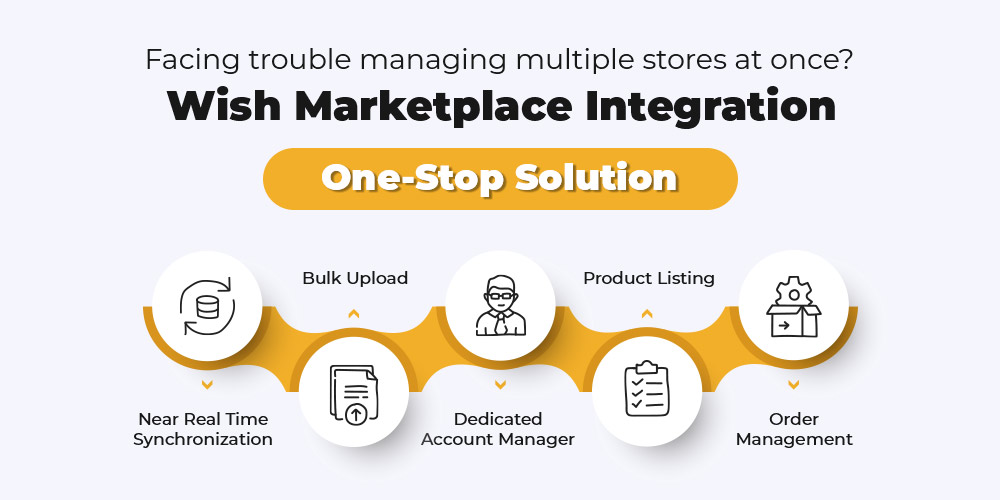 Bulk Product Upload
Upload all Shopify products on Wish in just one go. It saves your time and energy. And facilitates product upload.
Simple and hassle-free product listing
The app lets you list products in just a few simple steps. It simplifies product listing on Wish, making it quick and easy. It also provides flexibility to create your own shipping template and manage returns, everything with the Wish Seller panel and without much hassle.
Near real-time synchronization
The "Wish Marketplace Integration" app automatically synchronizes Shopify and Wish marketplace in no time, Giving users a seamless selling experience.
Effortless Order Management
Through a single admin panel, order management has become smooth. You can eliminate going back and forth for order acknowledgement or cancellation. The Wish order is automatically created on the admin panel and you can manage it effortlessly.
Dedicated Account Manager
An expert is always there to assist you 24*7. The account manager takes full responsibility to resolve all the queries. Moreover, Shopxbuy was overwhelmed by such an active and helpful response from the CedCommerce team.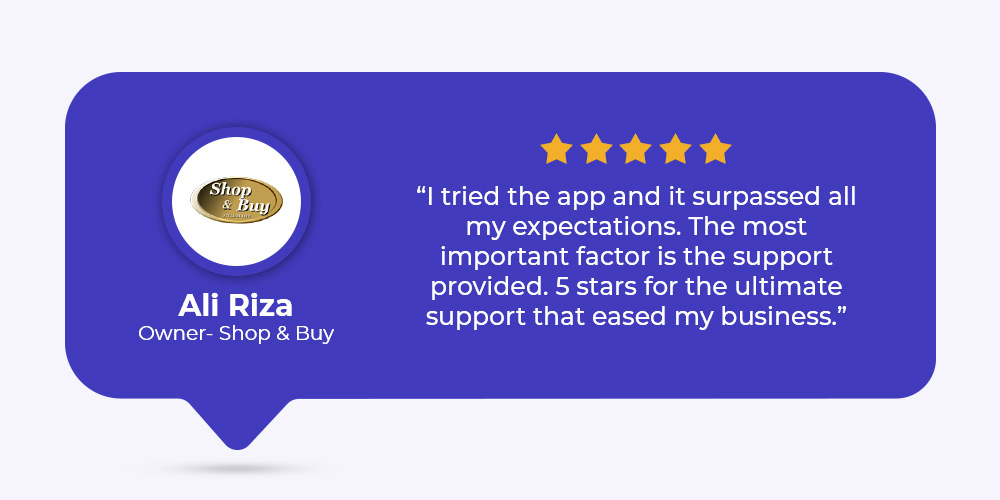 Summing Up
Multi-channel selling can prove to be a game-changer. However, it requires streamlining the selling process. Many sellers go through the same pain, especially when it comes to expanding their business to various marketplaces. The success story of Shopxbuy is not a story, it's a journey that eased the business. You can trust the CedCommerce Integration solution for Shopify and Wish, just as Ali Riza did and see your sales escalate in just a few months. Moreover, Shopxbuy was highly satisfied with the result and witnessed:-
Great Hike in revenue
Increase in engaged traffic
Expanded customer base