How To Increase Brand Loyalty Of Your Customers Through Online Branding ?
Running short of time? Get PDF of the blog in your mail.

Play Now
Thriving for long-term survival and customer retention are the active components of any business. But at the same time, attaining loyal customers through branding has also been among the top priorities of the businesses. And in their subconscious mind, businesses aim for building brand loyalty.
So brand loyalty is moving up on the chart list of the companies and if you have not thought about it you can start with building brand loyalty. And measure the outcomes for your business through brand loyalty. Companies are investing in building brand loyalty but this has to be done in the right way.
Therefore this piece of content becomes more important for you because I am going to talk about the simplest and most effective ways to increase or improve brand loyalty.
Definition Of Brand Loyalty
Brand Loyalty is the distinct identity for a brand by its customers. It is the habit of the customer to continuously purchase particular brand products or services. It is a pattern of buyer's behavior that suggests how often they prefer your product or service. Brand Loyalty shows that customers are attached to a product or service for continuous use over time.
Advantages Of Brand Loyalty
Brand Loyalty acts like a magnet for an organization creating a magnetic field for its customers.
Customers consider a product as a 'bundle of satisfaction' rather than as a physical item.
For example, a buyer of a desktop wants trouble-free operation, speed, and a high-resolution screen rather than just a box of metal, electrical components, and plastic. Brand Loyalty is the benefit that a corporation seeks from its customers.
Scale your brand visibility with paid search advertising.
Ease In The Introduction Of New Products
A brand product introduced under a known brand name is likely to receive a good response from customers. Because when a customer is loyal to a product, he knows that any product of this brand will give him the same level of satisfaction at all times. Therefore, he is likely to prefer your brand over others. This way you can easily launch your new product on the market. For example, Amazon Prime got an excellent start because it was introduced under a known brand Amazon. And Amazon had already established its brand loyalty.
Wider Market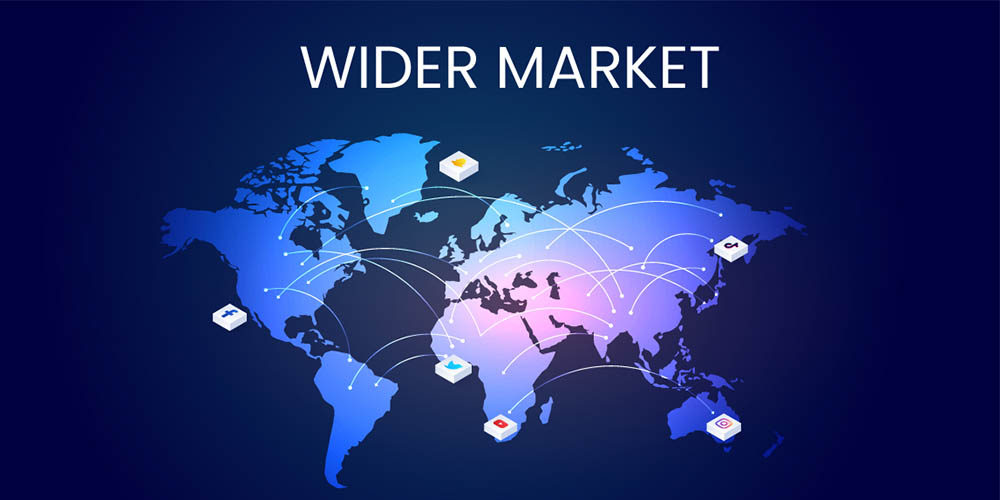 Brand Loyalty helps in establishing and occupying a large market with reduced inspection and sampling. The product can be sold by description.
Identification Of Product
A customer identifies the product he is loyal to because of its regular usage. Every Time a customer visits your store, he knows exactly what he needs. For example, a customer who is satisfied by the services of CedCommerce need not inspect it every time he purchases the services. This reduces the time and effort of the organization involved therein and facilitates repeat purchase.
Scale your brand visibility with paid search advertising.
Increases Brand Awareness
When a customer is loyal to a brand, it is likely to reach a large audience. Because a customer who gains satisfaction from your product will convey it to his family, friends, and relatives. Brand loyalty helps in building a chain of more satisfied and loyal customers.
Establish Strong Relationship With Customers
Brand loyalty serves as a link between customers and business firms. A customer gained through brand loyalty is a long-lasting customer because he has faith in the brand he is using.
Differential Pricing
Brand loyalty for a product or service enables a corporation to charge a different price for its product than charged by its competitors. This is because customers loyal to a brand become habitual of it and are willing to pay a little higher for it.
These are the advantages of having brand loyalty. An organization always cherishes the results of having a brand loyalty because it works in the favor of the brand. Also Customers are loyal to the brand and want more from it because of the satisfaction derived from the products and services of the brand. To counter these advantages a company must work on building brand loyalty. And this can be done by tapping on the right emotions of the audience.
Marketing Hacks For Building Brand Loyalty
Mahatma Gandhi said," A customer is the most important visitor on our premises. He is not dependent on us, we are dependent on him. Customer is not an interruption in our work. He is the purpose for it. The customer is not an outsider in our business. He is a part of it. We are not doing him a favor by serving him. He is doing us a favor by giving us an opportunity to do so."
So you can take advantage of the opportunity given by the customer to serve him and keep him by your side so that your brand continues to survive in the long-run. Here are the marketing hacks to tap on the right emotions of the audience. These marketing hacks will certainly help you in building brand loyalty.
Deliver Value To Your Customers
Provide something your customer cares about. Understand their thoughts, what clicks them, and why they want your product in the first place. This way, you can build brand loyalty and deliver it to your customers without letting them down. Focus on what your customer needs and spend your energy on client expectations. Provide value to your customers. They will have no reason to look in the direction of your competitors. Maintain quality in everything you do so that the value you deliver is never questioned.
Anticipation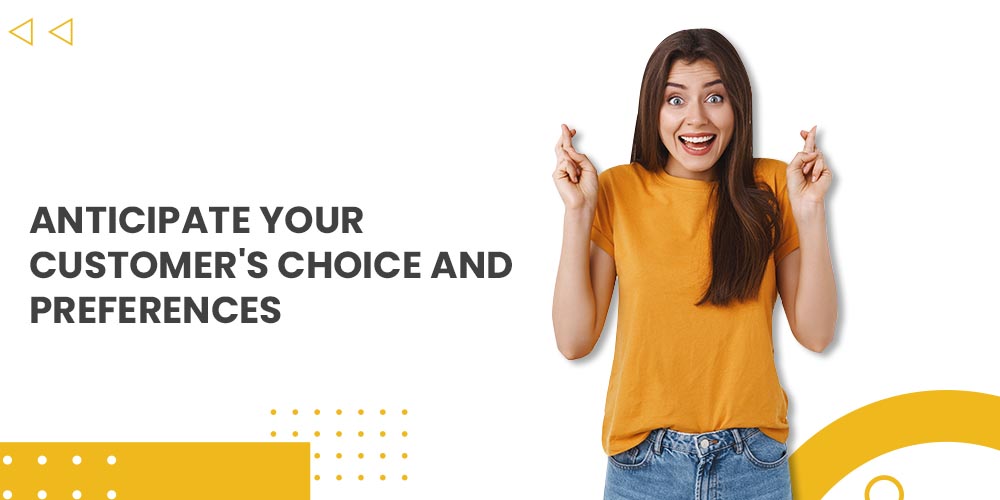 Go beyond your customers' expectations. When a company goes beyond expectations and can anticipate customer's choices and preferences, they earn loyalty. For instance: Chitra provides a lifetime warranty on her modular kitchen products. If anything goes wrong in the future with the product during or after installation, the client is covered. Because when a customer invests in something, peace of mind is essential.
Be Consistent With Your Brand
Consistency in any field is essential for better performance and success. Trust and authenticity play their secret role in the recipe of consistency. A brand needs familiarity every time it engages with its customer with documents, emails, web pages, etc. So allow your customers to count on you by delivering outstanding goods and services over time.
If you want loyal customers to live up to their expectations and ensure offering branded assets. Focus on offering quality over quantity. Because ultimately, quality is what people look for. Be careful about what you offer because you are putting your brand's reputation at stake. The importance of being consistent and authentic cannot be underestimated.
Turn To Influencers To Promote Your Brand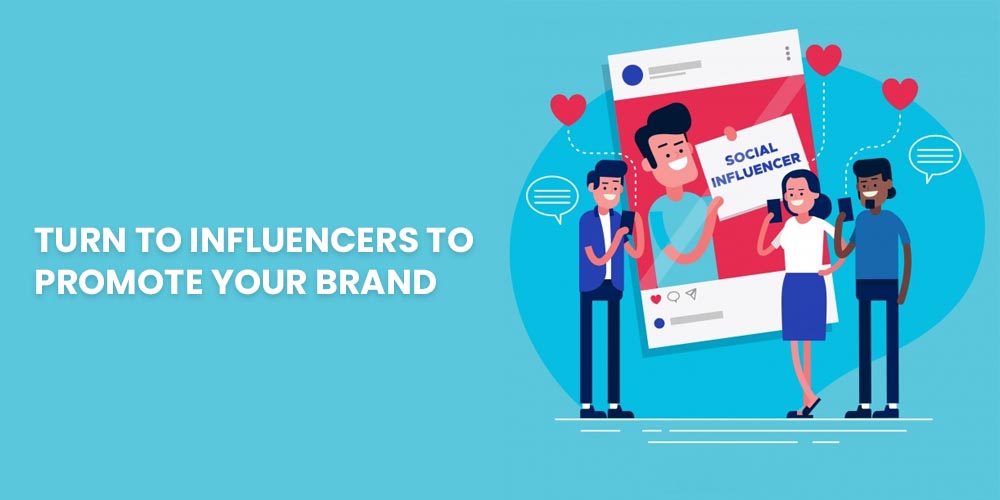 A company can turn to celebrities to act as influencers on social media platforms to promote their brand. Here are numbers to better understand the role of influencers in getting brand loyalty.
51% of marketers say influencer-created content out-performs branded content.
89% of marketers see comparable or better ROI from influencer marketing compared to their other marketing channels.(Mediakix)
Brand Loyalty is a wave with the right influencers at your side. Let influencers be your voice to increase the volume of loyal customers. With trustworthy influencers, you can strengthen your brand loyalty and find new customers.
Influencers provide exposure to your brand, as they help marketing your brand in an authentic way to their followers.
Moreover, Influencers work as a messenger for your brand.
Because people listen to those whom they trust, influencers work as a trust factor for brand loyalty.
Not only that, these influencers are highly active on social media platforms with a huge number of followers hence they help you in building your social media marketing strategy.
Engage With Your Customers
Good communication will bridge the gap between you and your customers. And this way, you will engage with your customers. Communication outside the business transaction is needed to retain old customers and build new ones. When you start engaging with your customers and consistently give superior-quality products and services, they will become permanent customers of your brand. Because they know they can count on your brand.
Focus On Full Time Customer Services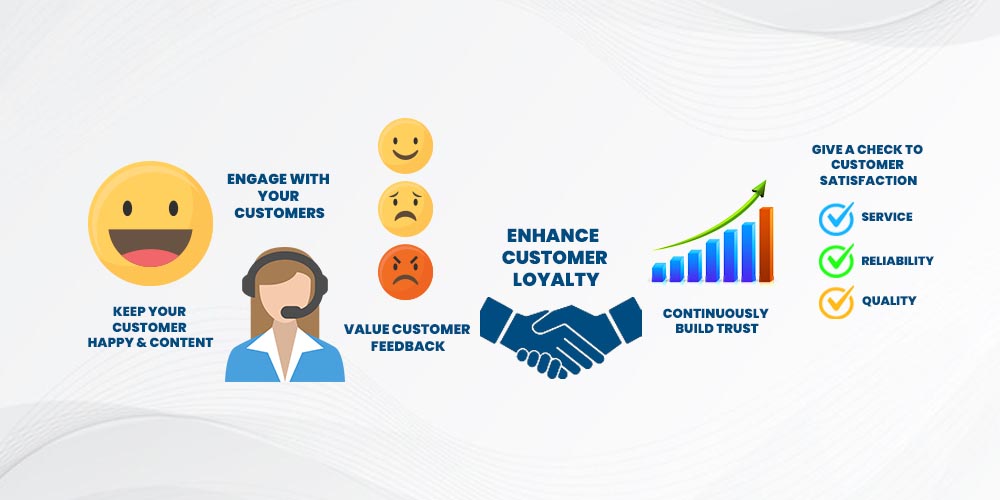 The best way to increase brand loyalty is to be there for your customers. Because without them, you won't have any existence. Respond to the messages left on your social media platforms, incorporate chat, answer the phone to provide better services to your customers.
Brands should always listen to their customers. Regardless of negative or positive feedback, every piece of suggestion or advice can be useful information. Customers feel connected to the brand that opens up a two-way dialogue, and these passionate clients who take the time to give feedback will be your biggest advocates.
Invest In An Eye-Catching Logo Design
A logo gives identity to your brand. Therefore, it becomes a vital part of your brand loyalty. An eye-catching logo design seeks the attention of customers and conveys an organization's core values interestingly.
A solid logo speaks for your brand.
As your brand progresses, your logo gets familiar to a wide range of customers. And shows that you are accessible and trustworthy. Brand loyalty follows trust that is added through many factors, including a perfect logo.
A well- designed logo not only increases brand loyalty but also provides other benefits such as:
Builds the foundation of your brand identity
Distinguishes you from your competitors
It is memorable
Makes a strong first impression
Expected by your audience
Grabs attention of your audience
Reward Your Loyal Customers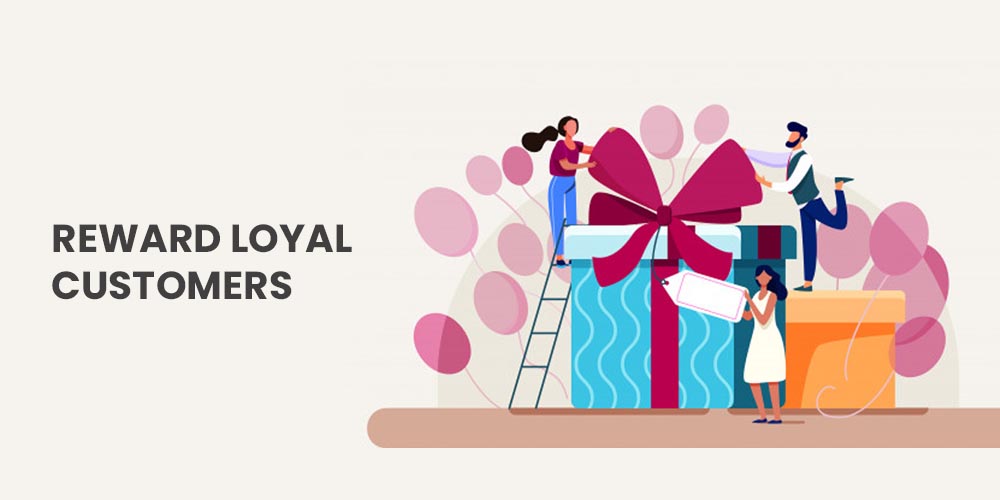 Everyone in this world enjoys receiving rewards and gifts. Gifts bring a feeling of happiness and smiles. Similarly, companies can reward their loyal customers. To keep them for a longer time. Rewarding has always been fruitful for the organizations. To get brand loyalty from your customers and for the overall success of your business consider the below-given points to reward your customers:
Offer exclusive discounts to your current customers
Give access to your new products to the loyal clients that are not launched officially
Build a community for your customers
Give recognition to your client, make them feel appreciated, and encourage them to get more involved in your success
Support your client's professional activities to develop a strong bond. Whether it's helping with charity, funding, or supporting an event that they organize
Engage Through Mobile
Over the period of time the number of mobile users have drastically increased. With this Increase in number of mobile users the focus of brands is also shifting towards mobile marketing. Brands can use mobile to increase brand loyalty and cash in more customers. Since most brands understand the importance of engaging through mobile and grabbing this opportunity to strongly link with customers.
Richard Crone, CEO of mobile-strategy company Crone Consulting LLC stated that the Starbucks mobile pay app was "the most successful launch of a new payment type in history." Not only this, Customers like to shop on mobile devices and this can be proved through the words of Anna Bager, senior vice president of mobile and video at the IAB (Interactive Advertising Bureau). She says:
"Pressing the 'buy' button on mobile devices is now a regular occurrence the world over. […] Marketers and media agencies need to fully embrace smartphones and tablets as a critical pathway for all shopping activities and increase investment if they want to build meaningful relationships with mobile consumers, driving them from discovery to purchase."
Make all possibilities count such as
so that you can engage with more customers and increase your brand loyalty.
Get Their Attention With An Offer
If you want new customers and want to retain the old customers. In such a scenario, giving explicit offers to your customers can turn the ball in your court. Why I am saying this is because even a small relief in the cost of the product compels customers to reach out for the product.
And when you continuously give offers to your customers (whether in the form of coupon, gift voucher, or any other incentive), this rolls up the speed of customers to purchase the product. Moreover, these offers keep on knocking the customers to come again and again for buying and availing the experience. And as a result, the customers are willingly loyal to the brand they love and like.
For example, Amazon gives a voucher of 2000 to its customers on shopping worth 2000. These vouchers can be used in denomination of 500 in the coming four months each. Now Amazon gives an offer which connects its customers and compels them to make purchases with Amazon. This way, Amazon encourages its customers to engage with the brand and, in the end, reward them for that. An attractive and rewarding offer will work towards attracting more customers for the brand.
To Sum Up…
Building brand loyalty has always been a major part of each organization. Giving your customers the trust to stick to your brand has always been hard. But I assure you that the above marketing hacks will certainly work for your brand. These are the most effective ways to grab customers to your side and not allow them to go to your competitor's side.
Work out with the above marketing hacks and create brand loyalty for your customers and for those who flatter around your competitor's products and services. Channelize your customers emotions and earn them.