Cedcommerce Introduces New Amazon Vendor EDI Extension on Magento Marketplace
Running short of time? Get PDF of the blog in your mail.

Play Now
Portland, Oregon –(November 4, 2020)- Ascending towards its goal of simplifying eCommerce, CedCommerce brings another extension for Magento users and Amazon sellers to reach their targeted audiences, CedCommerce has launched the new Amazon Vendor EDI Integration Extension. This extension is now also available on Magento Marketplace.
Mr Abhishek Jaiswal, the co-founder of Cedcommerce says that "it has been an amazing year with loads of success for our Magento Development team and this product launch will be very effective for Amazon vendors as now they can easily manage orders on Magento 2 Store. "
About Amazon Vendor Central:
Amazon Vendor Central is the online platform used by manufacturers and distributors. It helps big vendors to focus on selling, and Amazon itself takes care of the rest. Sellers who are selling via Vendor Central is called the first-party sellers. Moreover they serve as manufacturers who sell to Amazon in bulk. Also Amazon Vendor Central also provides vendors with the option to create product content using Amazon A+ content. 
To learn more about Amazon Vendor Central in detail, click here.
Mr Himanshu Rauthan, the co-founder of Cedcommerce comments that "Our new product extension is going to be skimping for sellers. Day by day Cedcommerce is achieving new laurels in Magento and thanks to our hardworking developers who have made it possible to accomplish our goals and work on client satisfaction".
Overview of Amazon Vendor EDI Integration:
Amazon Vendor EDI Magento 2 Integration is a tool that integrates Magento 2 store with Amazon Vendor Seller central. This Amazon Vendor EDI extension helps vendors to manage the purchase orders and shipment by a single centralized dashboard. The orders first go to the Amazon vendor and then to the Magento store and vice- versa. Also this extension is highly compatible with any version of the Magento 2 store.
Order API Integration Workflow: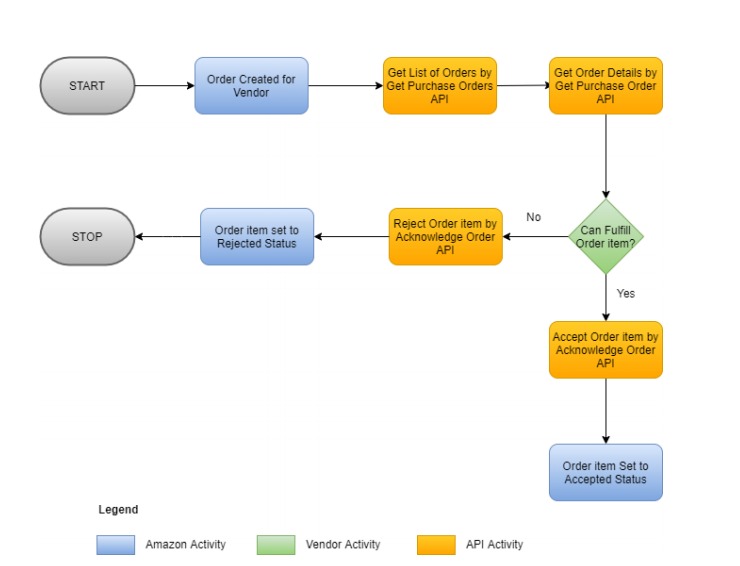 Amazon Vendor EDI Extension is now available on:
Cedcommerce Product Page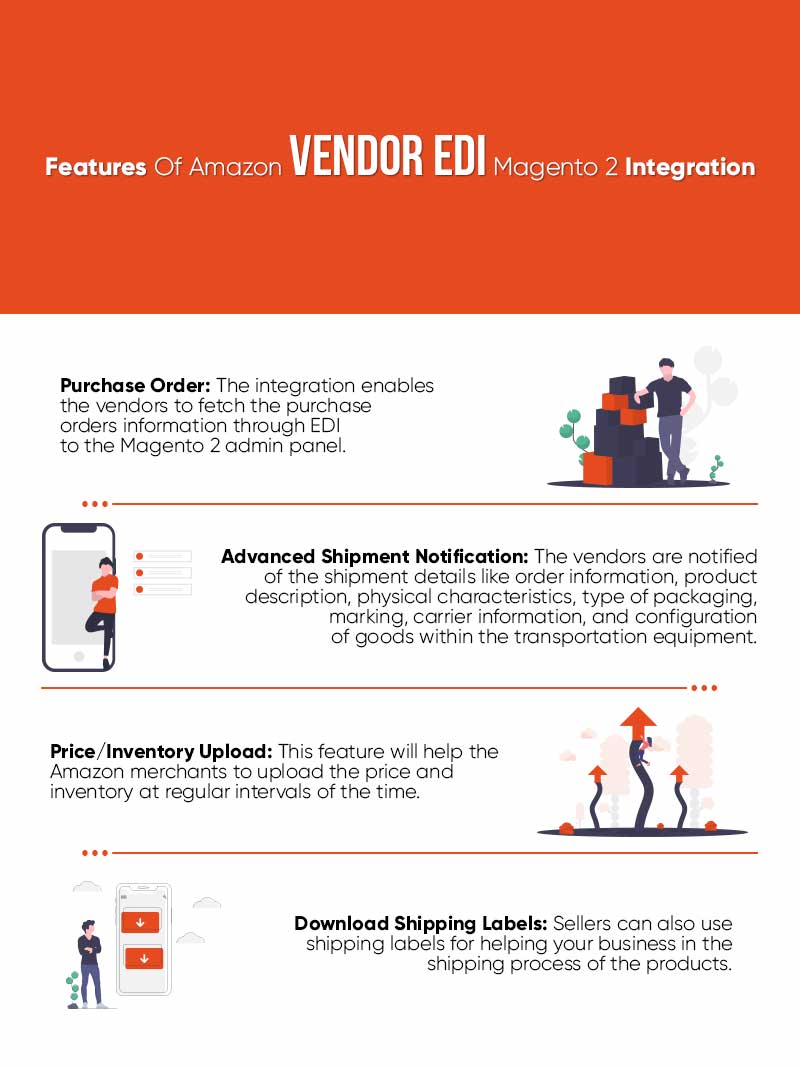 Additional Benefits By CedCommerce:
24 X 7 Customer Support
Dedicated developer for your account
Extension Documentation
About CedCommerce:
CedCommerce, an eCommerce solution & service provider company was established in 2010 with an aim to help sellers and buyers have a seamless experience while selling & purchasing products respectively.
Also it aims at helping people to incorporate the concept of Multi-Channel Marketing to its full potential. Therefore, it develops Marketplace Integration tools, Importer apps, DropShipping Apps & provides services such as store development, Theme Customisation, SEO, Digital Marketing, etc.