How to Launch Your Shopify Store During Festive Season?
Running short of time? Get PDF of the blog in your mail.

Play Now
If you feel butterflies in your stomach just before the day you launch your Shopify store, then my friend, you have already surpassed 40% of your competition. Building your online store must have been one crazy ride. But do you know what is even crazier? When you create buzz for your Shopify store! You sure want your visitors to say, "Damn! This looks exciting!" when they first click on your store, right? 
With this article, you can make your store launch memorable, value-driven, and exciting for holiday shoppers. You can consult our Shopify developers anytime, pundits of speed optimisation, final touch-ups, and customisations. Creating buss for your Shopify store becomes interesting with Shopify developers! 
But, first things first! 
Why is the Festive Season the Right Time to Launch Your Shopify Store?

When the holiday season is this big, there is no reason for you to settle for a monotonous launch of your Shopify store. Whether you plan to launch a new store or a new product line – you should utilise the upcoming festive season to create buzz for your Shopify store. Refer to Deloitte's report of last year's festive season. 
5 Innovative Ideas for Your Shopify Store Launch – 
By now, you know how big the upcoming festivals are. Now is the time to plan, strategise, and tweak your store to create buzz around it. Here are five innovative ideas that will make your Shopify store launch memorable, engaging, and value-driven – 
1. Think About Your Brand Visibility & Product Placement –
If you are driven by curiosity, make sure that the same force guides your brand and business. Make your customers and visitors want to remember your Shopify store. You can start by choosing a colour scheme that blends with your brand, company, and product.
Let's say you are offering a range of denim apparel, and you plan to launch slim-fit joggers in your product line. With this piece of information, you can pick up a rugged blue colour scheme.
Here is the excitement – Create a new collection page and paint it with shades of rugged blue colour. That's ok if another collection page of your store is in a different shade. Start uploading your new products and link them to this new page. 
Timing is a necessary part of launching your Shopify store or a new range of products. And probably this is why your brand will generate ripples of a good impression when you create a buzz for your Shopify store during this festive season.
When placing products in your store, don't just place them because they have to be there. Instead, find new ways to showcase your products. Shopify's online store 2.0 is a synonym for freedom to present your products, collections, and brand in curious ways.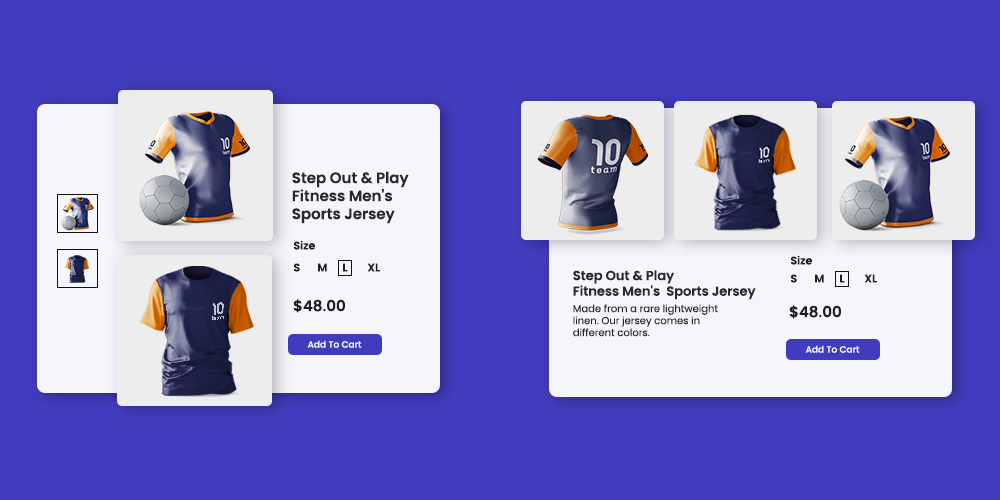 With Shopify's online store 2.0 framework, you can utilise meta-fields, blocks, and elements any way you want to and refurbish your homepage, product page, and collection page. With this new framework, it becomes easy to create buzz for your Shopify store because this new framework lets you think and do out-of-the-box things! 
At CedCommerce, our team of Shopify experts is raving on this freedom to leverage blocks, elements, and meta fields. Don't forget to consult our Shopify developers before your store launch. You might stumble upon hidden opportunities that might act as a magnet to attract holiday shoppers to your online store. 
2. Announce Your Homecoming – 
If you are introducing something new, then take pride in talking about it. Social media, countdown timers, and coming soon pages are the best ways to do this.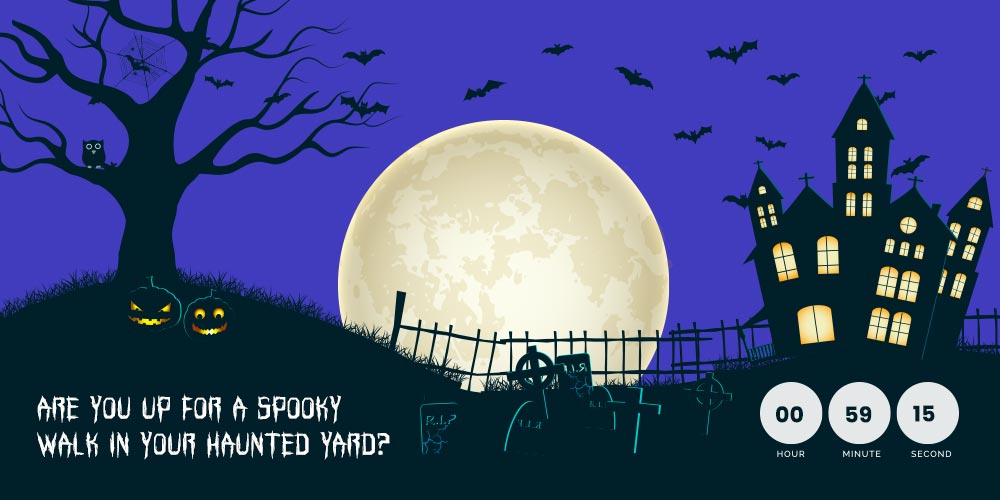 Remember the freedom of meta-fields, blocks, and elements? This is how small-small things compile up to make a tremendous difference. If you have a blog section, it will be an added advantage. Roll out exclusive content for the upcoming product category and create a buzz around it. 
If you want to test the importance of social media in your online business, then this is the right time to testify. Pinterest boards, Facebook & Instagram shops will help you create your Shopify store's buzz among social media users. Here is how merchants are utilising social postings to make their Shopify store launch memorable by creating buzz around it –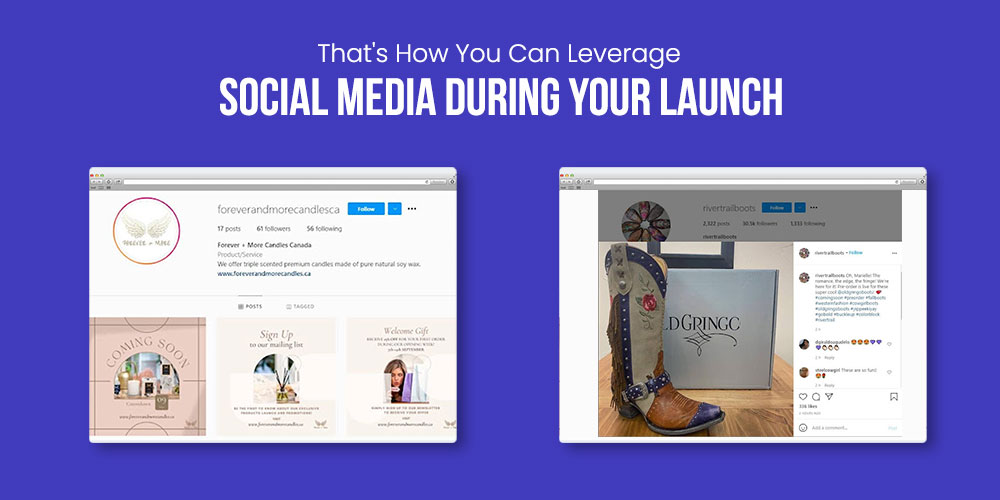 3. Create Product Bundles with Captivating Descriptions –
In the crowd of discounts, why not create unique product bundles? This way, you can add more value to your product offerings. 
Creating bundles is one thing and talking about them is another. So make sure that you maintain a balance between the two. Before you launch your Shopify store, make sure that all of your products have unique, SEO-friendly product descriptions. 
4. Consult Shopify Developers for Speed & Responsiveness of Your Store –
Before you launch your Shopify store during the festive season, feel free to consult our team of Shopify developers who find solace in improving and enhancing Shopify stores. From designing web pages to developing custom APIs – you can consult our Shopify developers and assess your online store in terms of – speed, responsiveness, display, and enhancing the checkout page and cart buttons. 
5. Assemble Analytical Tools –
Ensure that your Shopify store is backed up with analytics like Lighthouse, Search Console, SEMRush, Google Analytics, and the likewise. You don't want to miss an inch of data about your visitors or potential customers.
Still, figuring out how analytical tools help in improving your conversion rate? Consult our Shopify experts who are fascinated with the data and its impact on eCommerce. 
So these were five ways with which you can make your store launch memorable. But you must be wondering what is so innovative about them? Well, innovation is something that cannot be taught. It comes with time. As a merchant, you need to keep on testing your limits and try new things repeatedly. 
How to Leverage Festive Season 2021 for Your Shopify Store Launch?
The festive season gets big year after year. Hence, there is no reason why you should not consider this time of the year to launch your Shopify store. Even if you are planning to introduce new products, do it dramatically. This is a subtle way to create buzz for your business online! 
Before we conclude, below are three easy ways to utilise the festive season 2021 for your Shopify store launch – 
1. Customize Your Store's Theme – 
Festivals are all about good times, happiness, colours, and celebrations. And a theme is all about the look and feel of your online store. How amazing would it be if you managed to sprinkle a festive mood in your Shopify store? 
With the all-new online store 2.0, you can tweak your store and design it exactly as you imagined. Before the festive season kicks off, don't forget to consult our Shopify developers, who can help you upgrade your Shopify store into a 2.0 framework and ass custom functionalities! 
2. Create Buzz with Banners & Pop-Ups – 
If you want to create a long-lasting impression of your store launch, you need to do a lot of split testing here. Utilise your hero section, collection pages, and pop-ups to make visitors journey smooth and value-driven. 
There is no perfect way to place your CTA buttons and pop-ups. But once you inculcate the habit of experimenting from time and again, you will get a good grip of it. 
3. Try Multichannel Selling this Festive Season – 
Holiday shoppers are not confined to search engines to hunt for their products. You can also find them shopping in global marketplaces. If you manage your Shopify store in the US, don't forget to check this blog which highlights how you can start selling products in the prominent US marketplaces like a pro! 
The more visible you are to your customers, the more chances that your customers will remember your brand, products, and value proposition. Creating buzz for your Shopify store during the festive season might be a cumbersome process (and much more than what has already been penned down). But once you get attuned to it, only then you will realise its true essence! 
If you want to explore the world of multichannel selling this festive season, don't forget to consult our team of Shopify developers who will present subtle integrations solutions for Amazon, Walmart, Etsy, Jet and many more! 
Summing Up –
There is hardly any report which can paint the true potential of the holiday season. Every year, we experience breathtaking moments having the potential to shake the grounds of holiday shopping. We hope that you create all the critical hype for your Shopify store with this article. 
When the festive season isn't predictable or monotonous, why should your store launch be? Don't forget to consult our Shopify developers, who are there to make your launch day memorable!