7 Tricks To Break Your Hanukkah Sale Record in 2021
Running short of time? Get PDF of the blog in your mail.

Play Now
This time of the year is probably the most celebrated season across the world. People celebrate Black Friday, Thanksgiving Day, Cyber Monday, and many more festivals during this period. Hanukkah is a terrific opportunity for Wish sellers to showcase their products among millions of shoppers and boost Wish sales. Since your competitors are likely running their finest advertising and Hanukkah season sale at the same time, you should buckle up too. Hanukkah 2021 requires a well-thought-out and planned approach.
Why And When Is Hanukkah Celebrated?
The Hanukkah festival holds a special place among Jewish Community. Hanukkah meaning "Dedication," also known as Feast of Dedication, Festival of Lights, or Feast of the Maccabees, is an eight-day Jewish festival that begins on Kislev 25 and lasts for eight days. This festival confirms Judaism's beliefs and commemorates the rededication of Jerusalem's Second Temple by burning candles on each of the festival's eight days. Hanukkah has become one of the most prominent Jewish holy holidays. In 2021, Hanukkah will be observed from Monday, November 29 to Monday, December 6.
Therefore having a well-planned Hanukkah sale strategy is a must to boost your sales on Wish and to capitalize on your effort this festive season. This handy guide will give Hanukkah sales ideas for Wish sellers and help merchants grow their businesses.
1. Don't Underestimate The Power Of Hanukkah Sale
It goes without saying that deep discounts and freebies attract holiday shoppers more than anything else. However, you may increase revenues from Hanukkah marketing by making your special deal enjoyable and unique for your buyers. Those who bring in a friend may receive a discount, and customers who purchase $50 or more may receive dreidels.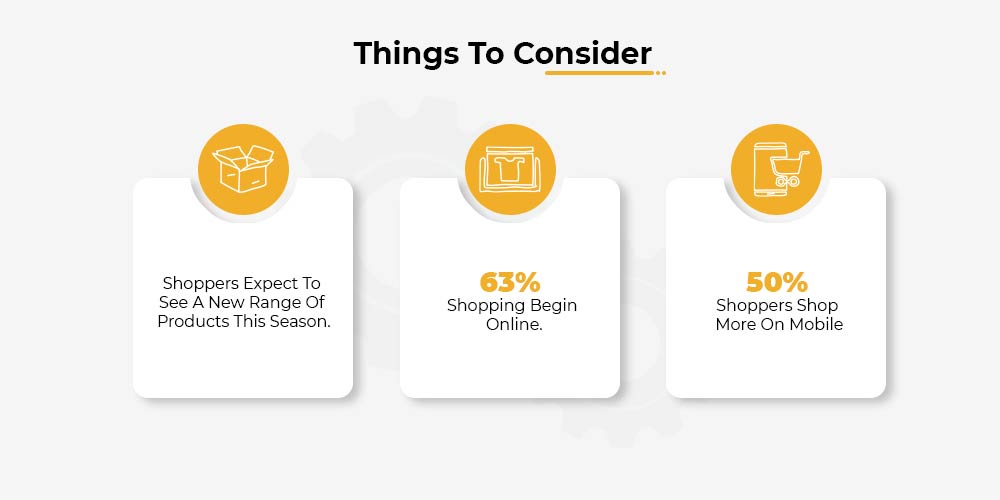 Remember that the more effective and unique your sales pitch is, the more sales you'll generate.
Introduce Referral discount
Offer Buy 2 get 1
2. Passive Publicity Is Always Favorable
Passive media coverage can be obtained by publicity stunts such as a large lighting menorah or other attractions, but you can also obtain free publicity by volunteering in your community. Organize volunteers to assist with a food or toy drive or make a Hanukkah donation to a local charity. Ensure that images are taken and provided to the appropriate people at all the media outlets. Shoppers would love to buy from you for your contribution to society.
3. Send Coupons to Boost Wish Sales
Hanukkah marketing should continue even after a purchase is complete. A bird in the hand is worth two in the bush, and getting a repeat sale from a customer is significantly easier than getting a new deal from a non-customer. You should add a discount coupon or other special incentive with buyers' purchases to stimulate future sales. Use an effective email marketing campaign to attract more customers. This Hanukkah seasonal sale can last for 8 days as people celebrate Hanukkah for a period of 8 days to mark the presence of God and eternal power.
4. Let Your Online Store Welcome Hanukkah Buyer
Consumers are ready to purchase for pleasure now that the major gift-giving holidays have passed. Create an atmosphere that satisfies their requirements. If you have a physical store, provide warm beverages and seasonal goodies, as well as soothing lighting and music. Providing a relaxing and stress-free environment for your consumers will result in increased sales. Follow the same for your Shopify store. Make the store look more welcoming for buyers.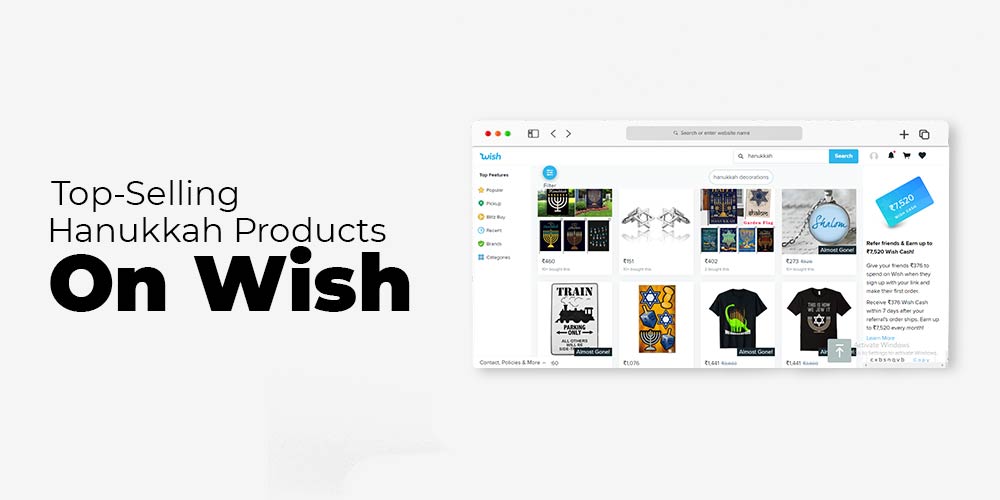 Shoppers are more likely to remain, linger, and contemplate purchasing when the environment is inviting. This impression suggests that the company cares about its customers and wants them to stick around. Put your customers' needs first and create a setting that is a respite from the post-holiday shopping frenzy.
5. Encourage Shoppers To Treat Themselves
People are ready to spend on themselves after the holidays. The majority of purchases made before are for others; thus, the period between Hanukkah and New Year is reserved for personal indulgences. Each consumer has undoubtedly over-extended themselves over the holidays and wishes to be rewarded for their efforts. Make it clear that you understand how much time, money, and effort goes into making memorable holidays and that now is the time to treat yourself. Include messaging on your website and in your business that relates to this subject so that customers understand they are your main concern.
6. Free Shipping Never Goes Out Of Fashion
While the previous four to eight weeks have been spent, a compelling bargain can turn anyone into an impulse buyer. Consider what your target market appreciates and how to package it so that you may make personalized offers that benefit the buyer. Concentrate on discounts that make sense for the people who are buying and receiving these opulent purchases. Buy one, get one free, as well as tiered discounts like spend $200, get 20% off, and spend $250, get 30% off, are all appealing. Examine last year's patterns to determine what worked and what didn't. You want this to be the best revenue-generating week, then give your customers what they want. Free shipping is something that shoppers expect. Charging for shipping is one of the most common reasons for shopping cart abandonment. Offer free shipping for at least a week, if possible. This gratis service appears to be generous and promotes purchases. It's a low-cost investment with a big payoff.
7. Invest Time In Social Media For Hanukkah Sale
Whether your company is a brick-and-mortar store or a web-based corporation, it must cross-promote on social media. Before making a purchase, buyers must view promotions in a variety of locations. Plan social media campaigns to promote your Hanukkah season specials. It will compliment your store flyers and internet banners. However, don't stop using social media to promote your business between Hanukkah, Christmas, and New Year's. Use year-end hashtags and change up your social media cover images with fresh branded visuals. Discuss the 'down period' that occurs between the end of the holiday season and the start of the new year. Fun phrases, motivating and aspirational imagery, and actual photos of your products and services from real customers will pique curiosity and drive traffic to your website and store.
Key Takeaway
Incorporate these Hanukkah sales tips into your marketing strategy to capitalise on this peak spending period. If you pivot your target audience to focus on the buyer, you can make significant sales in a week. Make it simple for customers to identify your brand and stay involved with your content and promotions by making it easy for them to do so. Come January 1st; your business bank account will thank you! Make every effort to follow up with people who are already familiar with you and your products. Make the most out of the Hanukkah sale 2021. What other strategies are you employing to keep in touch with customers throughout the holidays? We'd love to hear from you in the comment section.