Why Is The Festive Season 2021 Right Time To Sell on Wish Marketplace?
Running short of time? Get PDF of the blog in your mail.

Play Now
With the rapid expansion of ecommerce in recent years, it's apparent that consumers' interest in online shopping has skyrocketed. The number of online shoppers alone is predicted to reach 2.14 billion in 2021, up 4.4 percent from the previous year. In the new age of shopping, 72% of shoppers prefer to engage with brands through mobile shopping apps. As a result, it's worth thinking about selling on Wish Marketplace, which is a mobile-first shopping app.
This means all the initial designing and prototyping is based on mobile functionality first. This makes it possible to provide mobile users with higher-quality user experiences than ever before. Because so many people shop on their phones, a mobile-first strategy will certainly result in higher conversions and better customer experiences. E-commerce is becoming increasingly popular around the world. It is becoming more popular as a means of meeting people's shopping needs.
For quite some time, the Wish marketplace has been the buzz of the town. So, let's get right into it and explore everything you need to know about Wish shopping.
What is Wish shopping?
Before you can learn how to sell on the Wish marketplace, you must first understand Wish shopping and its potential. The mobile-first platform provides a unique opportunity for online retailers to tap into m-commerce and create brand supremacy.
Danny Zhang and Piotr Szulczewski, a former Google employee, founded Wish as a software company named ContextLogic. Initially, the app was dedicated to forming and creating wishlists for its users. Wish marketplace came into existence in the year 2010. Wish began selling merchandise in 2013 following the enormous success of its Wishlist app. By that time, it already had 5,00,000 active users.
Is It A Good Idea to Sell On The Wish Marketplace?
The decision lies in your hands. But before you make your decision, consider these points. Wish was the most downloaded app in 2018 worldwide. It has a huge customer base and gives you an opportunity to build your brand and offer your product to a wider audience. The Wish shopping app has its own aura that attracts considerable shoppers towards it.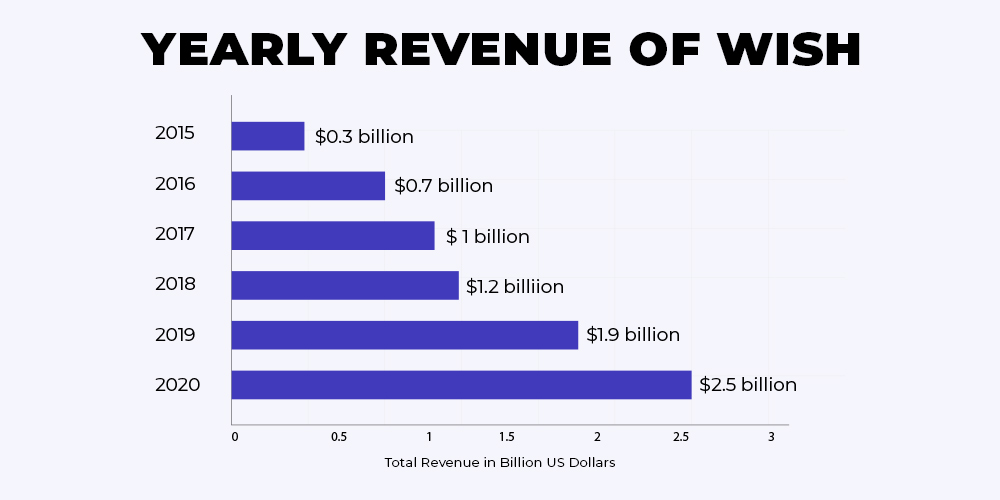 "Sell on the Wish Marketplace and seize the opportunity to exhibit your products in front of 500 million customers and more."
Wish was founded back in 2010, and ever since, it has become popular across the globe. Thanks to these notable features of Wish shopping:
Some Incredible Features of Wish Shopping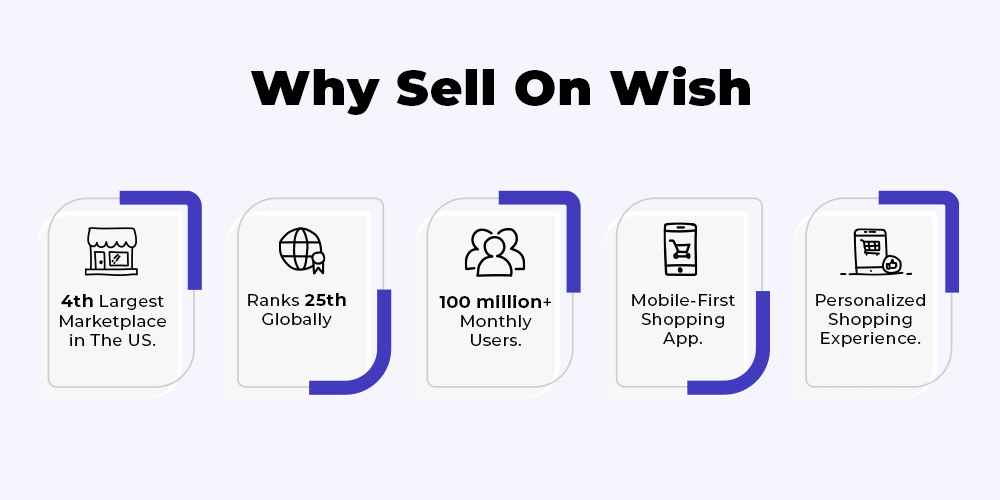 Shopping experience
Wish Shopping offers a personalized shopping experience. The platform uses browsing technology to personalize shopping visually for each shopper.
Mobile-friendliness
Wish is a popular shopping app that ranks first and second on Google Play and Apple App Store, respectively. It is a go-to shopping channel for many users. Wish Shopping is a mobile-first app, which means it is designed to give shoppers a great experience when shopping through mobile.
Massive Customer Base
It has millions of users, and every day more customers join in. Around 100 million users use the platform every month.
Wish Seller Fees
Wish marketplace does not charge any fees for listing your product on the platform. A seller is charged only when a product is sold. Wish revenue share is calculated as a proportion of the total order value.
Wish Merchant Account
It's simple to set up a Wish merchant account. To get started, simply create a free Wish merchant account. Create a Wish store by entering a name for it, an email address, and a secure password. And you are good to go.
Easy Listing Policy
Wish Shopping makes it easier for vendors to list their products. The listing procedure is so simple and straightforward that you'll want to offer your product on Wish right away. Wish allows you to list an infinite number of products for free. What more could you ask for?
How Much Does It Cost To Sell On Wish?
Effective from 19 July 2021, Wish seller fees are now calculated at a percentage of each order. The previous 15% wish seller fees for all orders are now ruled out, and other factors are considered while calculating Wish seller fees. The fees can be as low as 5%, or they could also be as high as 25%.
You can view your Wish seller fee in the Wish merchant account. The value of each order and the territory will now determine the Wish revenue share for each order.
These are the factors Wish shopping utilizes to determine the revenue share for each order:
The order's Wish Express status
The destination region of orders
The order's origin region
The merchant's region of domicile or legal establishment
The corresponding product's category
Wish Seller Fees for:
Wish Express Orders
Across all product categories, Wish Express orders headed for non-North American locations will attract a 5% revenue share.
10% revenue share on all Wish Express orders destined for North American destinations (across all product categories) (i.e., the United States and Canada).
All destinations for Household and sex toys product
10% revenue share on non-Wish Express orders for Household Supplies products (across all destinations).
For Sex Toys products, a 25% revenue split on non-Wish Express orders (across all destinations) is available.
EU Orders
For an EU domiciled merchant OR a non-EU domiciled merchant with an EU establishment, the Wish seller fees will be 15% on non-Wish Express orders (across all product categories except sex toys and household products)shipped within the European Union.
22% revenue share on all non-Wish Express orders (across all product categories except for Household Supplies or Sex Toys) for EU destinations.
Non-EU orders
15% revenue share on non-Wish Express orders (across all product categories except for Household Supplies or Sex Toys) bound for non-EU destinations.
5 Reasons to Sell On A Wish Marketplace in Festive Season 2021?
After a challenging year dealing with the pandemic, shoppers around the world are gearing up to celebrate the festive season, planning new purchases during upcoming shopping sales for Blank Friday, Halloween, and Christmas.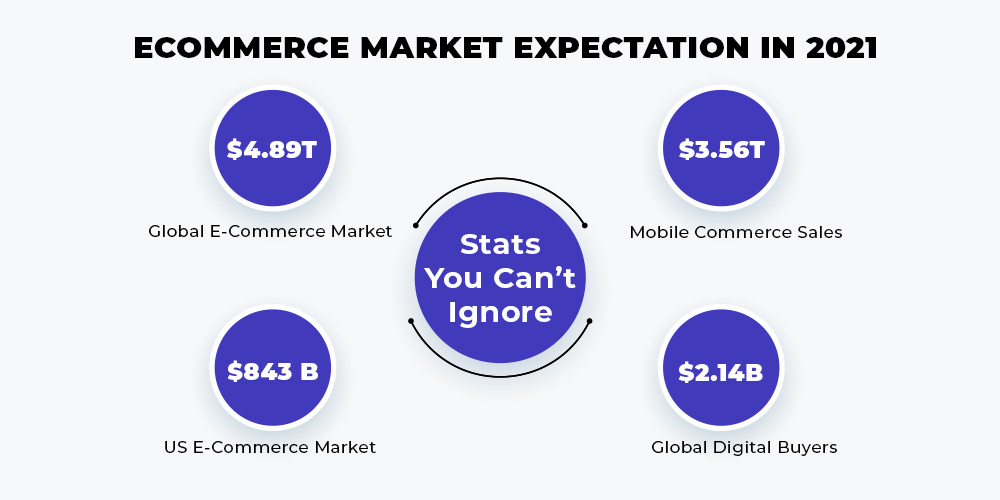 The festive season 2021 is not like any other. It's a crucial time when you can get a massive customer base, increase sales and elevate the brand on the world's most significant Marketplace. The holiday season sales are a perfect time to attract the attention of both "brand switchers" and "brand loyalists." With today's variety of options and customers' excitement for sales events, you can capitalize on their enthusiasm by providing shoppers offers, where they see the best value for money.
How To Start Selling On Wish?
Selling on the Wish marketplace is the easiest way to reach millions of customers. Wish is the #1 shopping app in about 42 nations, making it an ideal platform to sell products online. Following a few simple steps, you can create your Wish merchant account and sell worldwide. By selling on Wish, you can utilize the mobile app without creating the one for itself.
To learn more about selling on Wish and the opportunities it provides, you can head to our complete guide on how to sell on Wish.
"Wish Represented a Growth of 38% Year Over Year during festive season 2020. Core Marketplace Revenue Per Active Buyer Increased by 66%"
Best Selling items on Wish
Jewelry
Furniture
Gadgets
Makeup & beauty
Home decor
If you're thinking about starting a business or expanding on Wish, this list might help you get a sense of what customers want.
How Can CedCommerce Ease Your Selling Process?
CedCommerce is a development partner of the Wish shopping app. It introduced an integration with Wish that allows its online sellers to sync product listings to the popular shopping platform automatically. Sellers can replicate and update their listing data without manual entry, enabling them to drive more sales with less work.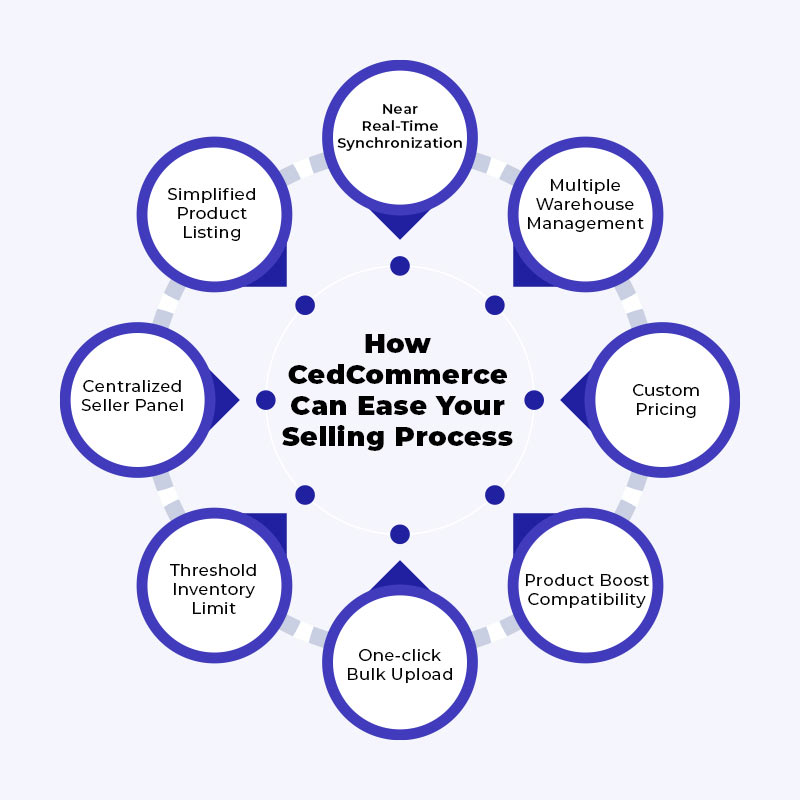 Without multi-channel ecommerce software like "Wish Marketplace Integration" by CedCommerce, online sellers must manually update product listings on each marketplace. This makes listing management tedious and can lead to overselling. Through integration with Wish's API, CedCommerce enables sellers to replicate product listing data from any store directly to Wish, saving countless hours and keeping listing data in sync across all platforms.
Happy Faces on Wish Marketplace
You are not alone. Before taking the big step, every seller is confused, but listening to what they have experienced can help you make your judgment more discreetly.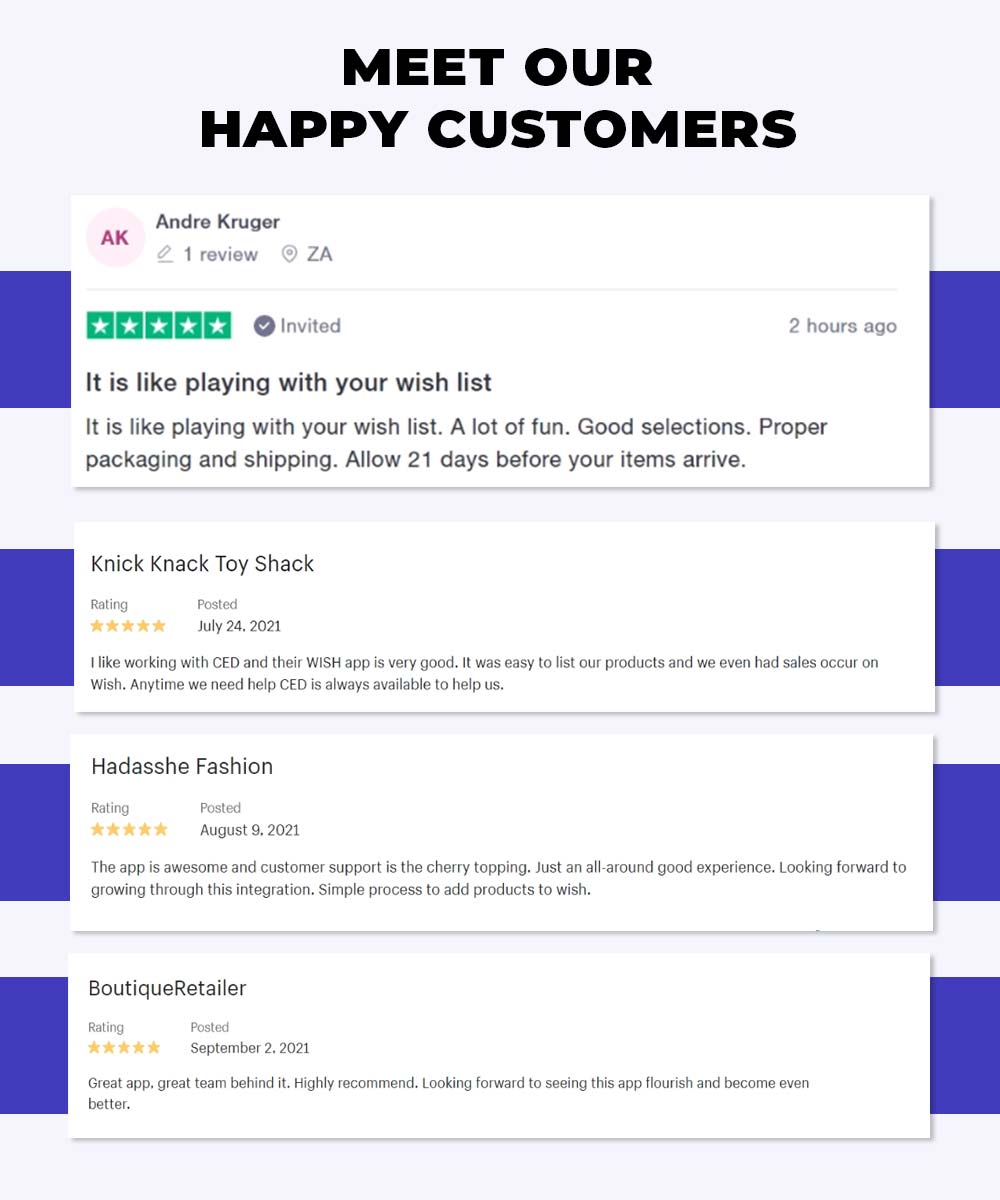 "The modest steps we take are the foundation of all great accomplishments."
Wrapping Up
From buying groceries to researching our next new car purchase, the internet has brought everything to our fingertips. Selecting and enacting the right mix of ecommerce platforms can be complicated, with various factors within your business's unique position influencing decisions.
However, it all starts with goals. As an extension of your internal team, CedCommerce professionals can walk you through the process to assist you in identifying the strategies that will have the most impact on expanding your profit margin. Once you've decided to sell on the Wish marketplace, we'll use our years of e-commerce expertise to devise the optimal strategy for achieving your objectives.