Holiday Prep Guide: Tips to Increase Holiday Sales on Wish
Running short of time? Get PDF of the blog in your mail.

Play Now
Do you know the number of online buyers is estimated to be 2.14 billion in 2021? This equates to 27.6% of the world's population of 7.74 billion people. To put it another way, more than one in every four persons you see is an online shopper. In simple words, As a seller, you have 2.14 billion prospective buyers who are willing to shop online and are looking for amazing products every now and then. As e-commerce grows, so does the number of online shoppers and the possibility for you to drive more customers and increase holiday sales on the Wish Marketplace.
During the eCommerce Holiday, website traffic increases by a promising number as a significant number of buyers are willing to grab the latest deal, so it's important to be ready for the rush. It's the perfect time for businesses to prepare Wish stores for the upcoming festive season so customers can enjoy the best shopping experience.
This guide will take you through a detailed journey of preparing your Wish store for the upcoming eCommerce holiday.
How to Do Effective Festive Season Planning on Wish?
There is a lot that goes on in holiday preparation. Generally, October to December is the period of rush, and shoppers do large-scale shopping, giving sellers a chance to hype their revenue. This is the time for Wish sellers to do smart planning and amplify their profits. As a seller, a well-planned approach can help you increase sales during this festive season. This is also an awesome opportunity for you to build your brand image. In the planning phase, you are just making a to-do list for yourself. It is like making a game plan that must be followed step by step for the rest of the eCommerce holiday season 2021.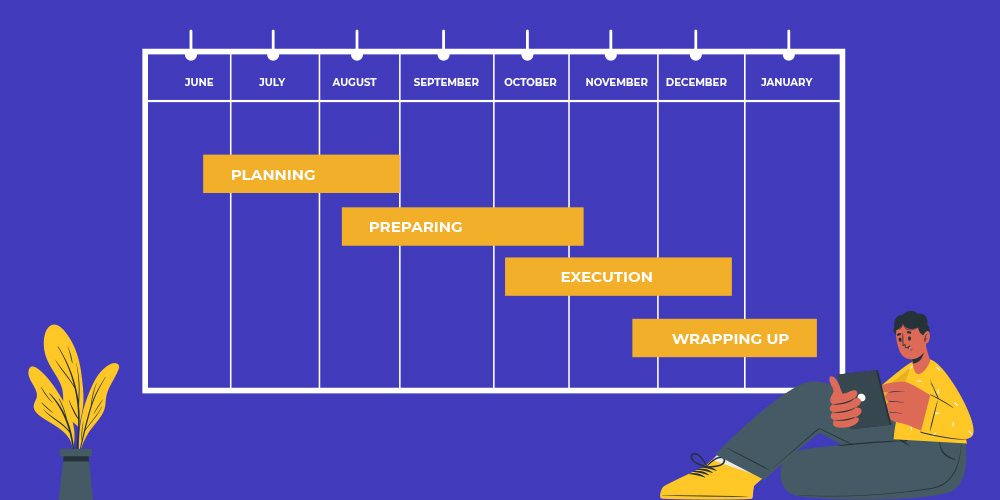 1. Identify Crucial Festivals For Wish
Firstly, decide what event and festivals you want to focus on. Is there any specific festival that you are more interested in, or would you like to generalize every event and work equally hard on all of them? Customarily, the eCommerce holiday season begins in November with Thanksgiving day, continues through Black Friday, Cyber Monday, Christmas, and ends only after New year's day. Although no festival is too little to overlook, these significant events must be taken care of. It's better to start preparing your wish store for the festive season asap. 
2.  Be Aware Of The Search Trends and Keywords
The next stage is to research and comprehend current trends in order to include them in your plan and see what your shoppers are looking for. Look for high-volume keywords that are relevant for this festive season and implant the same in your product listing to increase your holiday sale on Wish.
With the 'Wish Marketplace Integration' app by Cedcommerce, you can modify your product listing and rank it high with apt keywords. Know the step-by-step procedure to modify your product listing.
3. Your Product Offerings Can Be a Game-Changer
The third step is deciding what products should be offered this season. Try answering these questions.
Is there any specific offer that you would like to put out?
Or do you want to combine a few products and create a product bundle for a specific festival?
Alternatively, you might want to make minor changes to your existing product, such as adding a new seasonal colour to position it during the Christmas season or something similar. You need to market the right product at the right time to get heed from your buyer in this eCommerce holiday season sale.
4. Be Ready With Your Promotion Strategies
You can promote your product in a variety of ways. Decide ahead of time what promotion strategies you'll use, and compare it to the prior year's data to see if they were effective.
The 'Wish Integration' by CedCommerce can help you easily track your data analytics and see what was effective. However, before you start the promotion, set precise dates, when you want to start a promotion, and for how long.
5. Determine an Apt Delivery Date
Delivery is the most important part of eCommerce holiday planning for Wish sellers. You must check on your stock and clearly highlight dates until when you can accept the order to fulfill them on time. Always consider keeping some margin dates for your order so you may deliver in advance but never late. Have a look at your shipping policies and see if you can modify them to deliver early and quickly. 
"Online sales are expected to grow by 23 percent to a range of $1.13 trillion as consumers continue to utilize ecommerce"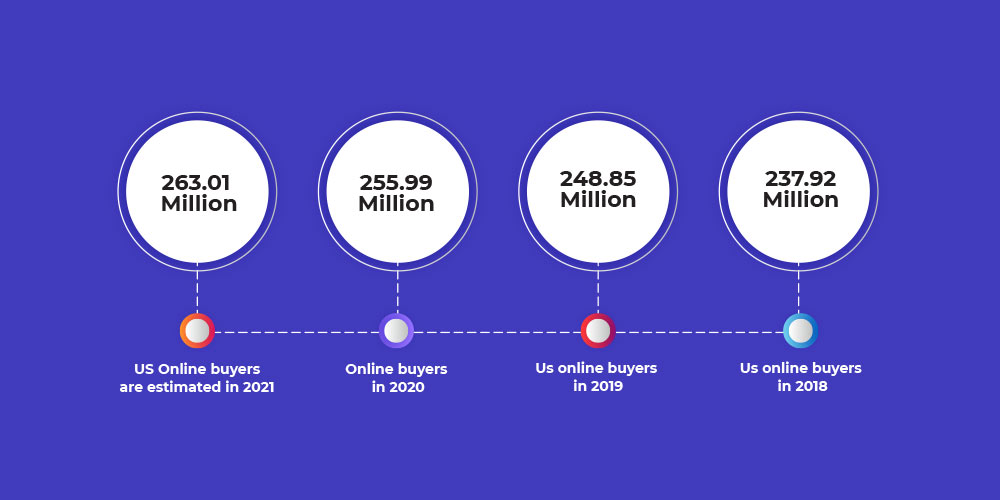 (Source: Statista )
Steps To Prepare Your Wish Store for the Festive Season 2021
Now is the time to start preparing your Wish store for the festive season. This stage is now much easier as you already have a full-flexed Wish festive season plan for this holiday season.
1. Keep Track Of Stocks
Preparation entails a great deal, and you must keep a check on everything. Starting from stock availability to product delivery. And if you are likely to run out of stock, start ordering products immediately and keep an eye on the supply.
2. Optimize And Update Product Listing
It's time you relook into your product listing and make relevant changes to make it more appealing for the Festival. Consider making these changes:
Update the featured image
Upload a new video of the product to make it more alluring
Keep apt and keyword-rich product title
The product description is your chance to put all the information which can compel a buyer to take action in your favour.
3. Start Prepping For Your Promotion
You don't have to start publicizing your strategy right away; all you have to do is be ready when the moment comes.
Start designing your promo videos
Be ready with banners
Start writing promotion letters and social media posts
Product Boost Feature of the 'Wish Marketplace Integration' app by CedCommerce allows you to create campaigns to increase the visibility of your products to buyers who are more likely to purchase. It uses an analytics-driven ad ecosystem that revamps your product and improves its sight. Start preparing your Wish store for the festive season as early as possible.
4. Problem Solving Tactics
It is better to be prepared even for the worst-case scenario. Yeah, no matter how strange it might sound, but not every situation is in our control. And so, it is better to anticipate a situation and plan well in advance what steps can be taken in such a situation. For example- What if the order doesn't get delivered on time? What steps will you take to try and fix this situation if it shows up? If you think about what can happen and establish a strategy for what you'll do in advance, you can prepare yourself beforehand. And you won't feel so stressed to face the consequences.
Its Action Time
(Source: Oberlo)
Now is the time to get down to business and start putting your Wish festive season plan into action. Despite the fact that this is a hectic time, you have planned ahead of time, and you are all set to mesmerize festive shoppers with your attractive offers. It's equally crucial to keep calm and get things done during the holiday hustle. The eCommerce holiday planning must be done the right way so as to assure that you don't have to invest your time in it any further.
1. Launch Your Campaign Now
The product campaign is already designed, and you can launch your campaign once the festival arrives. It is even simpler with the CedCommerce integration solution. You can set your campaign's start and end date with an additional feature of "Auto-renew." The app also lets you start an intense boost which means you can receive the premium impression faster. With this amazing feature of product boost, There is a higher chance to increase festive sales on Wish.
2. Responding to Queries
It is also crucial to stay super active while responding to your shoppers, or they might switch to other products if their query is not resolved on time. Staying active during the peak period is important. You can simply track every query raised on Wish through the app's "Wish Ticket" section and respond to it in just a few clicks.
3. Delivering On-time
You may establish your own delivery dates and customize shipping templates using the CedCommerce 'Wish Marketplace Integration' app to ensure on-time delivery. Always ensure that you don't overpromise and under-deliver. Customer satisfaction is directly proportional to on-time delivery. Every seller must prioritize meeting client expectations and delivery deadlines.
A Must-Follow Step To Increase Holiday Sales on Wish
The ultimate and the most crucial step is to appreciate your hard work. Now you'll finish the final orders and change your holiday product listings back to normal. If you have holiday products, you won't be selling anymore, not even next year; you can plan a sale or a promo to get rid of that stock. And as things quiet down, there are three main points you'll need to do:
1. Record Your Statistics
Your first priority should be to review and learn from this year's statistics. Understanding the reasons for your campaigns' success or failure will help you build more effective campaigns in the future. Data analysis might also provide new approaches to suit your clients' demands. Also, see your overall sales and profits that you earned during the eCommerce holiday sales on Wish. The 'Wish Marketplace Integration' by CedCommerce is the most useful for tracking your progress. It allows you to check order fulfilment and analyze your transaction with the help of the 'Sale Analytics tool.' During the eCommerce holiday season, you can easily track your sales and orders.
2. Pen Down Your Thoughts
It's time to sit down and look back at the holiday wins and challenges. And ask these questions to yourself.
How did your sale go this year?
Were you able to manage everything smoothly?
What strategies worked and what did not?
Along with that, you need to make a note of things
You should have done better.
Or what you wish you had done differently,
Or any particular thing that you want to remember.
You should record this for next year's Wish festive season plan. This will help you in making better future plans.
3. Retain Your Customer For Future
Now you need to think about and plan how you can transform those holiday shoppers into loyal clients who will return for future purchases. You should think about how can you get these shoppers to keep buying from you over the year? You might include sending a thank you note in your Wish festive season plan, or you can also provide some special coupons for future purchases.
Final Note
There is a considerable advancement seen in online selling through mobile commerce. Hence, simplifying multi-channel selling operations via an all-in-one integration solution can be a great deal for sellers. With CedCommerce's Wish Marketplace integration solution, you can streamline your preparation process and be festive-ready.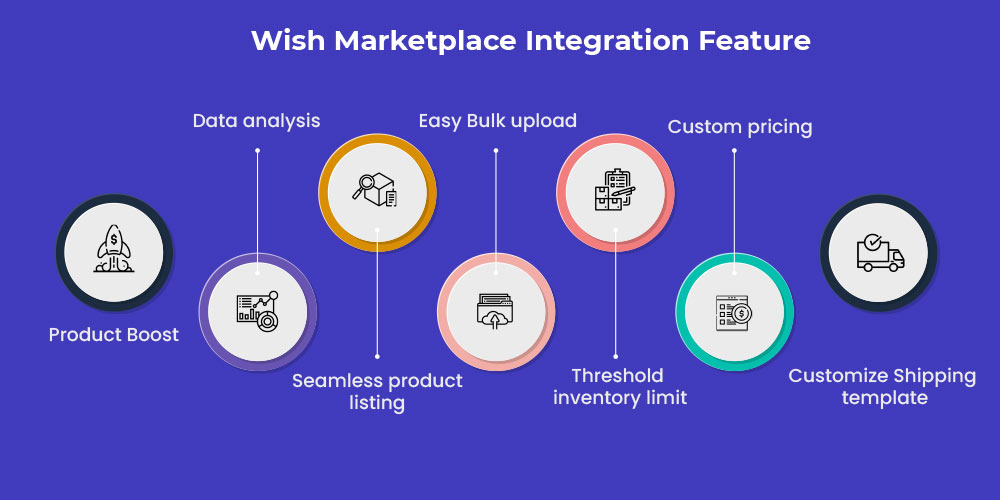 It's reasonable that there's a rush to increase holiday sales on Wish this year. Following a difficult year, business owners are eager to regain lost revenue and remain top of customer's minds. Making this festive season one of the busiest periods in the retail calendar. However, we're sure these handy tips can elevate your chances of winning millions of hearts across the globe.
So go ahead and give them a shot. The comment section is always open if you have any doubts or queries. Are you willing to increase your holiday sale on Wish- Join Us Now