9 Thanksgiving Checklist To Prepare Your Wish Store
Running short of time? Get PDF of the blog in your mail.

Play Now
Thanksgiving day is a high sales-making opportunity for all online store owners. As recorded with $5.1 billion of sales in 2020, 2021 is expected to witness a new record, which is definitely not worth missing.
Thanksgiving day 2021 is on November 25, Thursday—not much time left. Planning sales strategies and their implementation might take time, and therefore starting early is the most recommended strategy to lead in the deals with your competitors. Prepare your online store for the huge sale during Thanksgiving 2021.
This occasion is celebrated as a national holiday in the USA and Canada (on the fourth Thursday of November). People are excited about the Thanksgiving meals that selectively include roasted turkey, beans, mashed potatoes, corn, pumpkin pie, etc.
Gifting is a tradition during this season. Online orders and shopping show an upsurge with the approaching Thanksgiving day 2021. If you are a Shopify Store owner with your business also present on the Wish marketplace, then you should buckle up and prepare to give the best shopping experience to Thanksgiving shoppers.
In this article, you will walk through a complete Thanksgiving checklist to prepare your Shopify and Wish store for the upcoming festival.
1. Have You Planned Your Offers?
Many customers wait for the festivals to shop, hoping to save some money by taking advantage of the offers. You and your store need to display clear and catchy offers and discounts dedicated to Thanksgiving for such customers.
Hence, plan a creative offer strategy, give discounts and make your shopper shop more.
You can introduce any of the following offers:
Coupon Code
Discount on bundle products
Referral Code, etc.
Promote your offers on your Shopify and Wish store. Use Festive banners on social media and store upfront. You can also promote offers through the "Product Boost."

Product Boost Feature by Wish allows you to create campaigns to increase the visibility of your products among millions of Wish shoppers. This makes use of Wish's back-end algorithm to run through buyer product data to grow traffic on products.
To give you a hassle-free experience, the "Wish Integration" app by CedCommerce provides a centralized platform where you can easily enable product boost features on your products.
2. Leverage Outbound
Inbound strategies are effective when you plan long-term benefits. However, festivals are not going to last longer. Therefore, leveraging outbound strategies can be a more profitable strategy for Thanksgiving day, 2021.
Make aggressive use of email marketing. Encourage your prospective buyers to shop from your store. Constantly share offers and discounts with buyers and show them you value them. Connect live with them on different platforms regularly and boost sales on Wish.
Promote your brand and prioritize your sale promotion; include this in your Thanksgiving checklist. Make sure your buyers know, your offers and discounts do exist.
You can set a maximum selling price and actual sales price through the MSRP feature of the "Wish Integration" app by CedCommerce. The discounted price is highlighted in the app, and thus buyers are more lured to buy products at a discounted price.
3: Did You Utilize FOMO Effectively?
When purchasing gifts and products during Thanksgiving, creating urgency and scarcity is an effective sales strategy because about 60% of the failed purchases are due to the "no decision" tendency.
With the urgency and scarcity well implemented in your online store, you could push the "no decision" tendency of the buyers with an immediate purchase tendency, boosting the sales on Thanksgiving day 2021 and other festive occasions. Prepare for Thanksgiving and keep your offers updated.
Urgency can be implemented in the following ways:
Use a countdown timer.
Limited stock badge.
Buy More, Save More.
Use warm colors like Red, orange, yellow.
Add trigger words like- Hot selling, Must have, exclusive one-day sales, etc.
4. Keep Your Buyer's Persona Updated
The better you know about your buyers, the better you can sell them, and the more convinced your buyers will be. Having a buyer's persona for all your customers is a must-have in your Thanksgiving checklist.
However, we often forget to update new customers or skip to remove inactive ones, which is not a good practice. So, with the coming festive sales, it's recommended to update your existing details of the buyers, and add new buyers, and then frame well-planned marketing and outreach for all of them on different festive occasions such as Black Friday, Cyber Monday, Thanksgiving day, etc. This will hype your chance to boost sales on Wish.
5. Social Media Is Where Your Customers Are!
Social media platforms such as Facebook(Metaverse), Instagram, Twitter are some of the most visited sites in the world. On average, a user spends about 2 hours 24 minutes on social media daily.
Your prospects and customers are also on social media, and during the festival, they spend more time than on normal workdays. Therefore, as a store owner, you must leverage social media strategy to this Thanksgiving day and boost your Wish sales.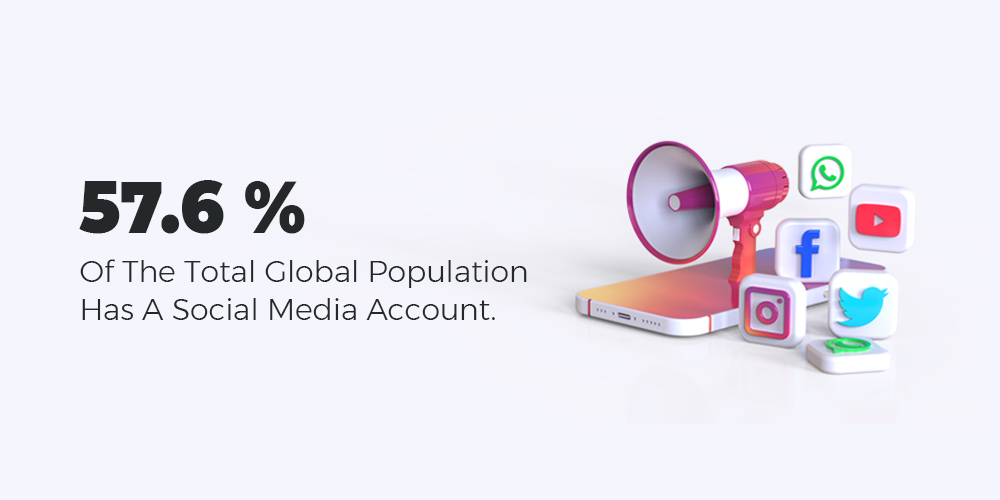 Some strategies you can look for:
Post regularly on your social media.
Interact with your buyers and prospective shoppers.
Conduct QnA to understand your prospective customer better.
Update your cover pages with offers and discount announcements.
Track customers' behavior and connect them with the right offers and products.
6. Have You Integrated Your Shopify And Wish Store?
This Thanksgiving day, gift yourself with a seamless selling experience.
Integrate your Shopify and Wish store and live a hassle-free life. Integrating an eCommerce store with an online Marketplace is a fantastic solution for both small and large eCommerce Businesses. It's critical to increase your company's visibility, and Marketplace is the ideal platform to reach a wider audience.
But with the huge audience comes huge responsibility. And many times, it becomes difficult to manage Shopify and Wish stores separately, which might result in overselling or improper inventory management.
But you don't need to waste your energy over some minor issues. You can focus on your core competencies, while CedCommerce will look after your integration solution.
CedCommerce offers a "Wish Integration" app to give sellers an easy listing and inventory management procedure. This aids in displaying your products to a bigger audience while also increasing brand awareness that too effortlessly.
7. Have You Automated Your Campaign Dates?
Undoubtedly, paid ads are super effective, especially during holiday times. Don't miss this out on your Thanksgiving checklist. Your product reaches a wider audience and hence a high chance of a high sale. Ad impression increases by 50% during the holiday season, resulting in a direct traffic increase of 150%.
You should invest more and set a higher budget during the holiday shopping season. But you may get lost in the festive rush and forget to launch your campaign at the right time. Don't do that.
You can automate your campaign dates and set them following the upcoming festival. Just simply pre-set your campaign date using "Wish Integration by CedCommerce." And all you need is to set a budget and a date. Your campaign for the product will start on the mentioned date.
In fact, you can also enable auto-renew and intense boost features.
Product boost is Wish's native advertising tool to help sellers boost sales on Wish. You can advertise your product and the product gets much more exposure and impression among shoppers.
8. Did You Include Holiday Related Keywords?
Keywords are an important part of SEO, and they play a role in seasonal and holiday SEO as well. Seasonal SEO is built on these sets of keywords because each holiday brings a fresh collection of seasonal keywords to the forefront.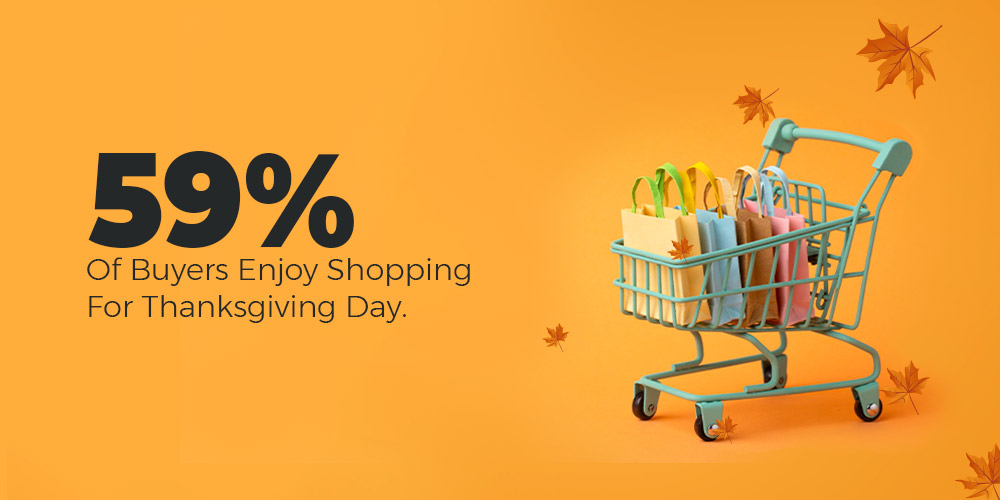 So basically, if your Shopify and Wish Store doesn't have Festive keywords on its product pages, offer, announcements, landing pages, or blogs and articles, you won't show up in search results.
As a result, the first step you should take as Thanksgiving day 2021 approaches is to optimize your online store using the most popular collection of festive-specific keywords.
For example: For Thanksgiving, keywords like Thanksgiving gifts, Thanksgiving ideas, trending products, etc., are very popular. Try to include them in your product description, title or videos, etc. The more updated your store is, the higher the chance of you getting noticed.
9. Did You Check Your Inventory?
The holiday seasons are crucial for many retailers to end the year on a positive note. Sales in the fourth quarter can match (or even exceed) those in the rest of the year. Inventory management is significant for every Shopify and Wish store.
Inventory management allows you to calculate how much inventory you need on hand at any point in time.
With the Wish Integration app, you can not only sync Shopify and Wish stores, but you can also check available inventory and its position.
So, Are You Prepared For Thanksgiving Day 2021?
Thanksgiving is frequently connected with family, giving, and unity. With the holidays approaching, selling themed products may provide an opportunity for your shopper to share their sense of family with their loved ones.
Pro Tip: Launch a range of Thanksgiving gifts like stickers, lights, decorations, etc.
Many of your customers will be looking for Thanksgiving decoration items or purchasing something to send as Thanksgiving gifts to friends and family. You could, for example, present turkey decorations, lights, or cute-shaped pumpkins. Your consumers will undoubtedly be pleased and purchase them for their homes.
It is the occasion to mark and celebrate a new harvest season. This Thanksgiving checklist is a last-minute reminder that you don't miss out on anything.