Top 10 Wish Selling Tips For Black Friday And Cyber Monday
Running short of time? Get PDF of the blog in your mail.

Play Now
It's time for the busiest retail sales. BFCM 2021 is likely to approach with great fuss and excitement.
As per the NRF, alone in November and December, the buyers spent over $789 billion last year, which is likely to increase even more in 2021.
Following a global outbreak, an increasing number of Black Friday customers are queuing in online stores rather than physical stores.
For Wish sellers, this means an increase in online Black Friday traffic and a lot of potential earning. To get you through the BFCM 2021, these selling tips for Black Friday will spark up your strategies. And will help you sell better this holiday season.
Start Early For Black Friday Holiday Sales 2021
It's never too late to prepare your store for the festive rush. If you wait for November, you are already too late to market your product. You must prepare your inventory and marketing strategies at least before October. By starting early you can attract more shoppers, capitalize more sales, and ultimately increase brand awareness.
BFCM 2021 is apparently the most profit-making season of the year. By preparing well and starting early you can amplify your chances to boost sales during this period. Not only that, but Wish sellers that get started early can increase brand exposure among their shoppers.
When talking about "Start Early", it's also important to plan early and make a plan well in advance. This selling tip for black Friday is something, that every seller must follow.
Understand Buyers Psychology For BFCM 2021
If you know the right touchpoint of buyers, your sales will never go down, and the Black Friday and Cyber Monday sales will be a breeze for you.
The study of customer buying behavior is crucial for any seller because it allows you to understand what consumers expect. It aids in comprehending what motivates a customer to purchase a product. It is critical to examine the types of products that consumers want before releasing them onto the market.
You should take advantage of data analytics with CedCommerce's Wish Integration app. It provides every possible information needed. You can also get an insight into the inventory level. It is one of the most supportive tools in understanding customers and supporting sales. Through this Wish integration app, you can also fetch "Wish notification and add tickets " that too everything under a single tab.
Be Prepared For Wish Black Friday deals
Plan ahead of time for your sales and discounts. You can not only manage your inventory more easily, but you can also build momentum for BFCM 2021 by luring buyers with emails and sneak peeks on social media. Having an extremely creative festive deal is one of the most valuable selling tips for Black Friday.
How To Prepare for BFCM 2021?
Share Customer Experience On Social Media
At any time of year, social networking can help you increase your online sales, but it has a particularly strong impact during the holiday season. As per research, it has been observed that after following a brand on social media for more than one month, 65 percent of consumers are more likely to buy a product from you. It would be fantastic if you could keep visitors on your website.
Social media is incredibly important; buyers believe what their customers say. And so it's equally important to spread your reviews across all social media platforms this BFCM 2021.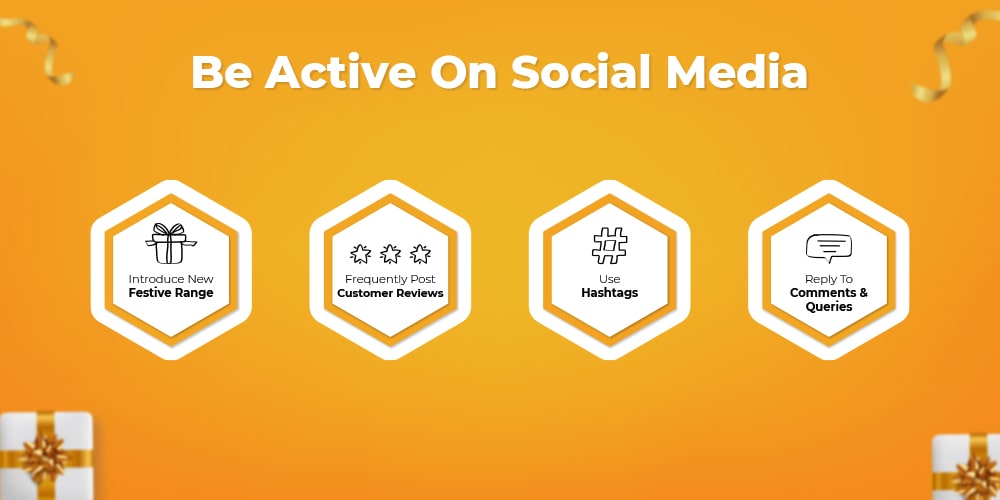 Ask your shoppers to leave reviews on your social media to boost your company's reputation. This will also aid in the development of engaging and meaningful customer interactions and the enhancement of your online brand image.
Keep Reaching Out To Current Customers
On holidays, it's normal for businesses and companies to create special Cyber Monday sales. Your buyers are even aware of impending promotions. But, of course, your competitors are doing the same thing, and they're contacting those customers as well. Stay connected with your customers and inform them about your special offers.
In the rush of acquiring new customers, don't leave behind your loyal customers. Create buzz on social media regarding your Cyber Monday sales and Wish Black Friday Deals.
Make Your Inventory Decision Wisely
It's best to decide which products you'll market for BFCM 2021 as soon as feasible. Use your sales records to estimate demand and determine which products for BFCM need to be restocked. Filter the reports by the BFCM dates from the previous year to observe which products sell particularly well during BFCM. You can also check market trends for BFCM 2021 to understand what buyers want.
Sellers can utilize CedCommerce's Wish integration to get your sales report. Along with that, You can also check the inventory level of your product and place orders when inventory is running low. Since you will have Wish Black Friday sales coming up, make sure you have everything in stock. If not, order it from merchants and have it stocked up well before the Festive rush.
Introduce Referral Program For Black Friday Holiday Sales 2021
You can make your present customers bring you more business in addition to reaching out to them. Introduce a referral scheme in which they are rewarded for each extra sale they bring in for you. This strategy is now widely used, such as 'invite friends' or 'Share Coupon Codes.' Large organizations already use these strategies, and you can use them to enhance your online sales for BFCM 2021.
Include Free Gift With Every Purchase
What are the benefits of including a gift with a purchase? Giving your consumers a free gift with purchase is a terrific deal that benefits both you and your customer. Gifts with purchase are a great way to add value to your items while also increasing your competitive edge. When using a gift with purchase, the goal is to make sure you're making the most of the offer and getting the results you want and need. It might not always be possible to include a free gift on Black Friday holiday sales 2021 or Cyber Monday sales but you can always lure your buyer to spend more. For example, You can ask them to make a minimum purchase of 100$ to get a free gift. Or you can also ask them to buy 2 products from your Wish store and get a chance to win a free gift. Think of more such strategies to introduce this BFCM 2021.
Utilize Your Best Sales Channel
Don't leave any stone unturned. Let all your sales channels shout it out loud. Advertise your Wish black Friday deals on every possible channel. Identify the highest ROI and invest your time and energy in it. Identifying the most profitable channels for your store can aid you in determining which channels will deliver the most ROI during BFCM 2021. Because some sales channels have a longer lead time, choosing the appropriate period for optimal performance will help you maximize your profits. Don't waste your time managing your Shopify store and Wish store separately. To get the best return utilize your time in core activities. Wish Integration by CedCommerce ensures smooth operation in your Shopify store and Wish. It integrates all activities and updates everything in almost real-time. Not just that you can keep track of all products sold and can also reply to any comment on Wish using a centralized seller dashboard.
Lure Your Customer With Exciting BFCM offers
During BFCM, inboxes are swamped with promotional messages, so making yours stand out is critical. A classic tactic to lure customers to the store is to have a great sale on a popular item. Customers are expected to pick up extra items on their way to the register.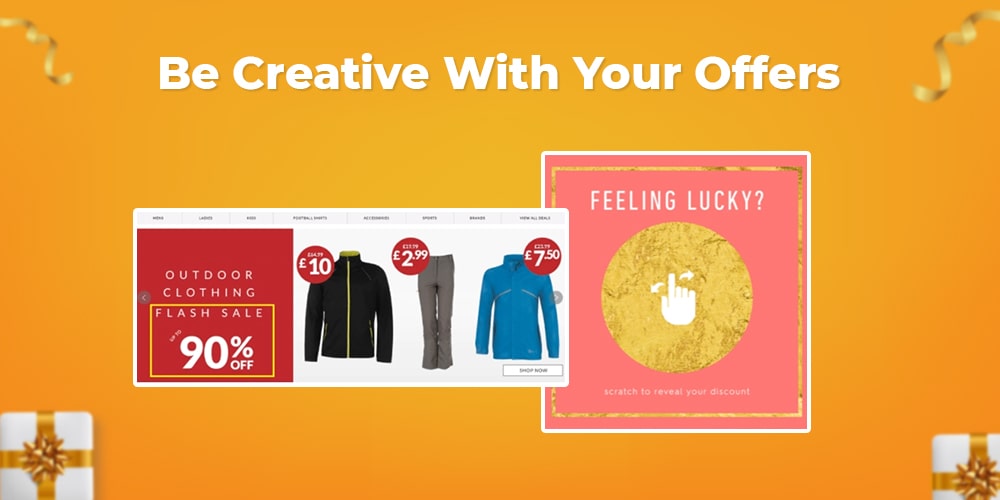 Other popular marketing strategies include:
Bundles of products
Gamified promotions
Deals of the day
Upsell
Buy more for more discount
Coupon code
Key Takeaways
Make sure your Black Friday campaign creates a sense of urgency and scarcity, but don't panic your buyers.
It's not easy to come up with a Wish selling strategy during the Cyber Week frenzy. That's why we recommend top selling tips for Black Friday sales and deals. It is suggested to place them as soon as possible to ensure that your Wish store smashes sales records this year.
How are you planning to boost your BFCM 2021 sales?