Black Friday 2021: Creative Campaign Ideas That Will Hike Your Business
Running short of time? Get PDF of the blog in your mail.

Play Now
Black Friday 2021
Black Friday 2021, is the day after Thanksgiving Day. It marks the start of the Christmas holiday shopping season for customers. Business owners often heavily promote their stores and slash prices to induce shoppers to buy online and offline products.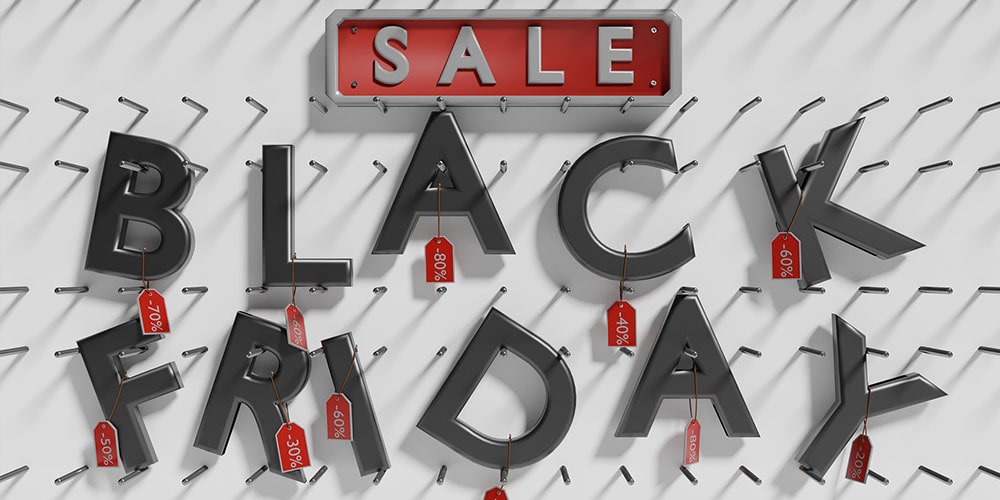 Black Friday may be the concept of business-driven, but it's the shoppers who made the first step to this shopping event.
Also, It is one of the most significant shopping events of the year. It is the most auspicious event to increase your sales, also to collect shopper's data. You must have the best Black Friday marketing campaign that will support you to stand out from the crowd during this busy holiday season of the year and make as many extra sales as possible.
Black Friday 2021 is set to be the most remunerative event for e-merchants. With the global Covid-19 lockdowns giving rise to online shopping, It is a massive opportunity for e-commerce businesses.
In this blog, we're going to suggest some of the best Black Friday marketing campaign ideas that will hike your business. Take a look, be inspired by our creative marketing ideas, and if you want more ideas to leverage this period, get in touch with us!
Idea #1: Create a Gift Guide
Gift Guides allow customers (particularly new users buying gifts for their family or friends) to find you during the holiday season. A Gift Guide highlights your products or offers and gives a direction for tyro shopping for gifts. "Gifts for Gadget Lovers," "Gadget for Her," " Gadget for Him," and "latest Gadget" are all examples of gift idea searches a Gadget lover might search to find you if you were selling Gadgets.
There are two ways to easily create a gift guide: creating a collection Or writing a blog post for gifting ideas.
To highlight a collection on Shopify, create a product tag with the constant name. Then, include all product pages that you want to feature in this gift guide; Also, add the product tag. Shopify will automatically highlight the collection.
Creating a blog post in Shopify is a little tough but can be a more effective SEO strategy. Consider making it a list, for example, Top 50 Gifts for Gadget Lovers. If you want to beat the competition on Google for similar gift guides, look at what they do. Google "gifts for Gadget lovers" and look for the highest numbered post, then write a post that features more products to encourage a better click-through rate.
To get quality traffic to your Gift Guides, feature them on your homepage or other addresses on your website where they will gain visibility. If you decide to make your Gift Guide a blog post, you can share it on social media platforms. I recommend sharing the post through Instagram Ads to drive more traffic to it.
Idea #2: Create a Sense of Urgency
Urgency is a potent marketing tool. It is so true when talking about email marketing. Creating a sense of urgency in your emails can boost sales by over 200%!
But, how exactly can you do this?
Utilizing bounded language in your email subject lines and call to action is the best way to create urgency and increase sales. Clone this language with an action-based effect to create a flawless experience.
Make sure that your CTA does not confuse your audience about what you are offering to them, and what the subscriber should do next to get the offer.
Try including a countdown timer in your emails to boost conversions. For example, your countdown could disturb the duration left on flash sales or display the amount of time remaining until shipping discontinues for utmost holidays like Christmas.
Fear of Missing Out (FOMO)
FOMO is a powerful marketing strategy that you can depend on during your Black Friday campaign promotions.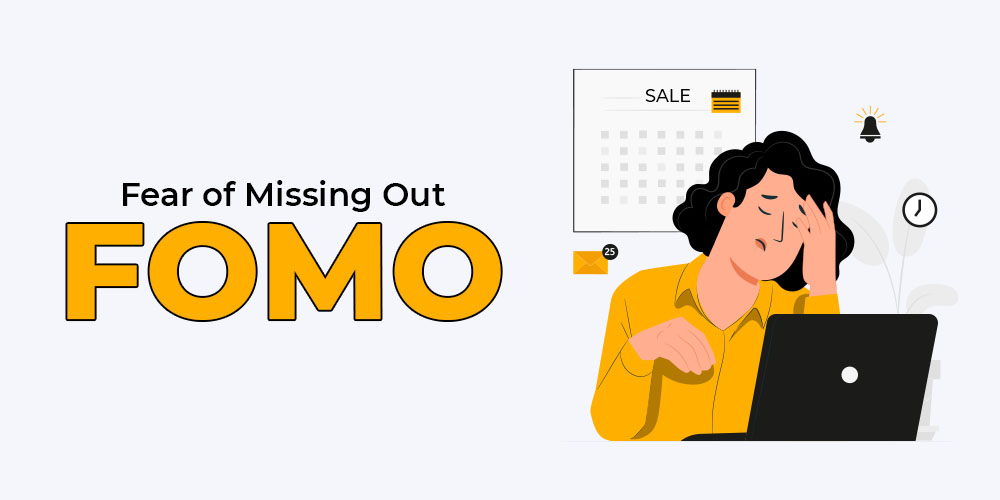 Use words like "Grand sale of the year" or "Best offer of the season" in your Black Friday marketing to encourage users to shop before it's too late.
Re-engage Shoppers that Dropped Carts
At any time of the year, there will always be few shoppers who do not complete their purchases. Around Black Friday 2021, setting up dropped cart emails becomes an even more important technique for e-commerce businesses to win back sales leads.
Presenting discounts and other promotions is one of the most productive ways to bring shoppers back. Especially during the holiday season when they are likely browsing through different deals available.
But, do not forget that Black Friday needs a much narrower door of opportunity than typical shopping periods so you'll need to adapt the timing of dropped cart emails accordingly.
Idea #3: Be Early With Your Black Friday Marketing
An excellent way to create curiosity around your Black Friday offers is to start talking about them before time. Just because Black Friday itself is centered around a tighter window doesn't mean you shouldn't start building suspense.
So, when exactly should you initiate your Black Friday campaign?
You can start sharing Black Friday teasers via channels like social media and email by the end of October.
For example, this pre-Black Friday campaign by Steve Madden effectively uses suspense through a scratch card that reveals their upcoming offers to subscribers.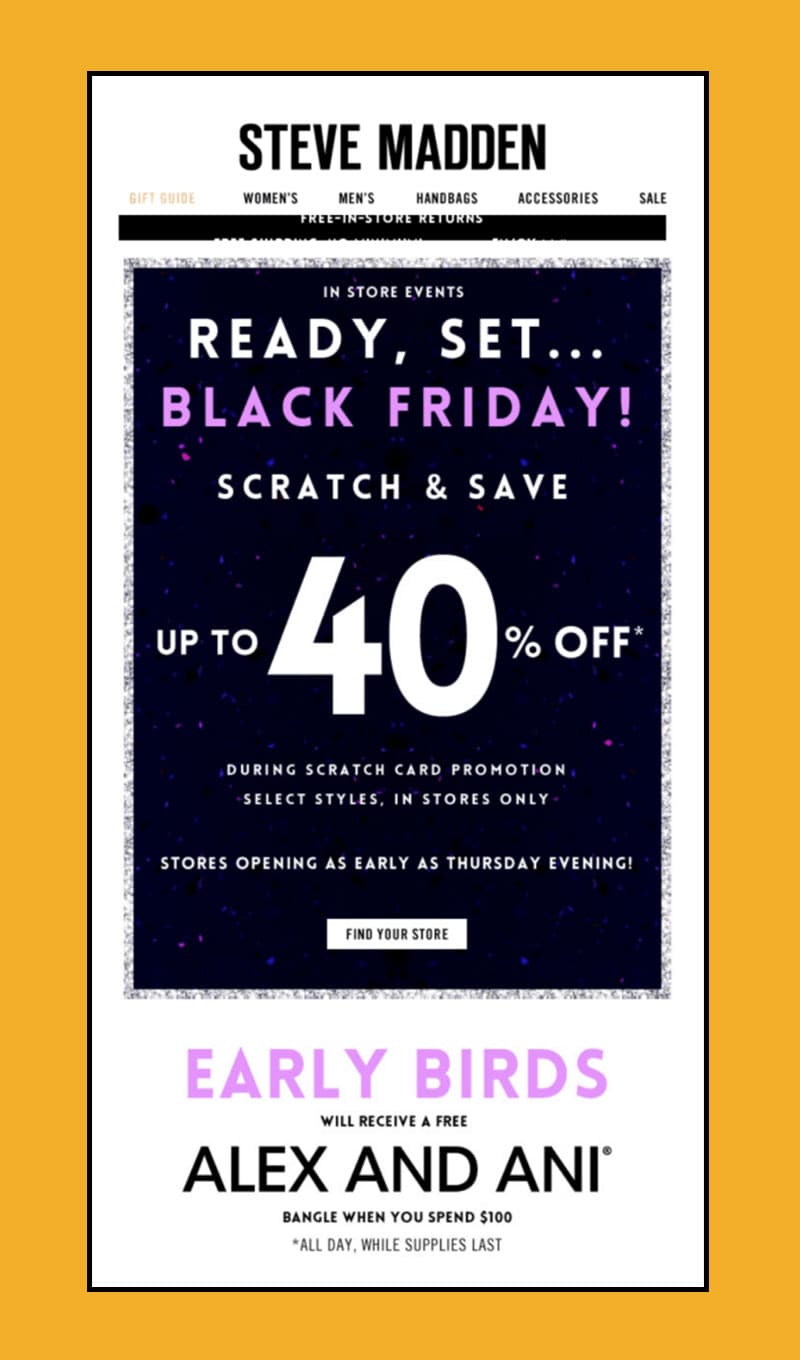 As well as building up curiosity, teasers are also great for email list building as you can motivate people to sign up to be the first to know about your discounts and offers.
Another effective strategy for getting Black Friday planner's attention is to craft shopping guides or product-centric campaigns throughout November. This will support your brand to stay top of mind once the big day arrives.
Idea #4: Offer More Benefits
Do you think that Black Friday is only about discounts?
You're right, Black Friday is all about great discounts and freebies! Shoppers are hoping for the best discounts during the Black Friday weekend, but that's not all.
Black Friday 2021 is a good time to go apart from discounts and offer more benefits to your customers, such as:
Buy 1 get 2 free
Offer free shipping
Easy returns
freebies, etc.
Amazon knows it very well and offers additional benefits.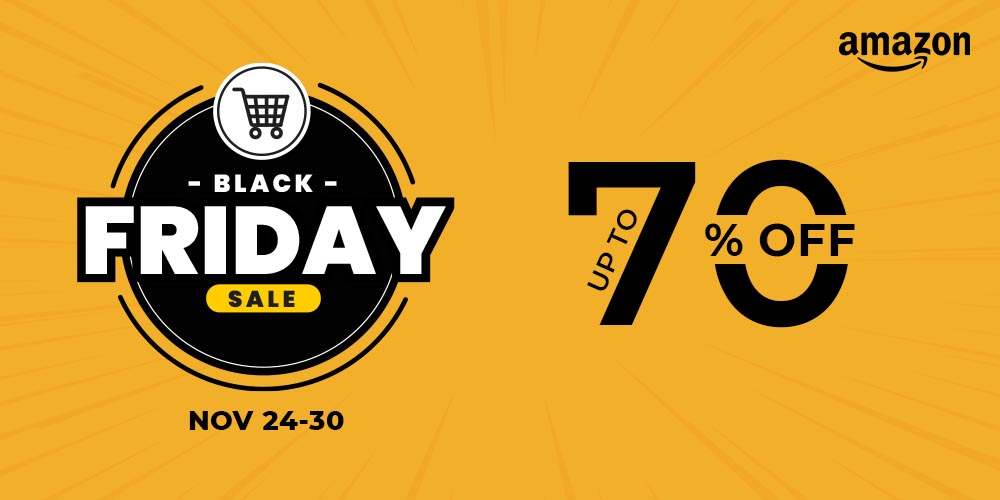 They synthesize Black Friday deals with their loyalty program and as a result, 70% of purchases are made on this day.
It's a smart strategy to increase the number of your loyalty program members and Black Friday customers.
Makeup Bonuses, on the other hand, boost Black Friday purchases with free gifts: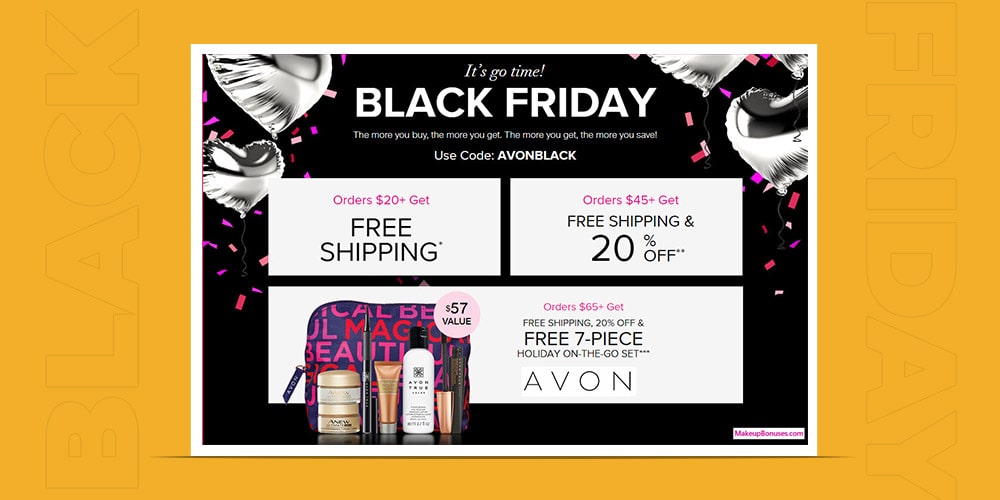 But rather than gifting each customer the same way, they offer you free products based on how much you spend. The company also makes its gifts more attractive by attaching value to them.
It's a brilliant technique to enhance average order value during Black Friday without scratching your profit margins.
Idea #5: Make Your Sale Marvellous
Your store may have the best deals and offers, but you won't be the only one making these claims.
While every single e-retailer is fighting over your prospects' attention, the competition gets even tougher during Black Friday 2021.
It's not simple for buyers either. They have to steer through different stores, make comparisons, and create shopping lists so that they can purchase their favorite items before they stock out.
This is a great opportunity for you to stand out and make your e-commerce site remarkable on Black Friday 2021.
See how Apple does that in their Black Friday emails;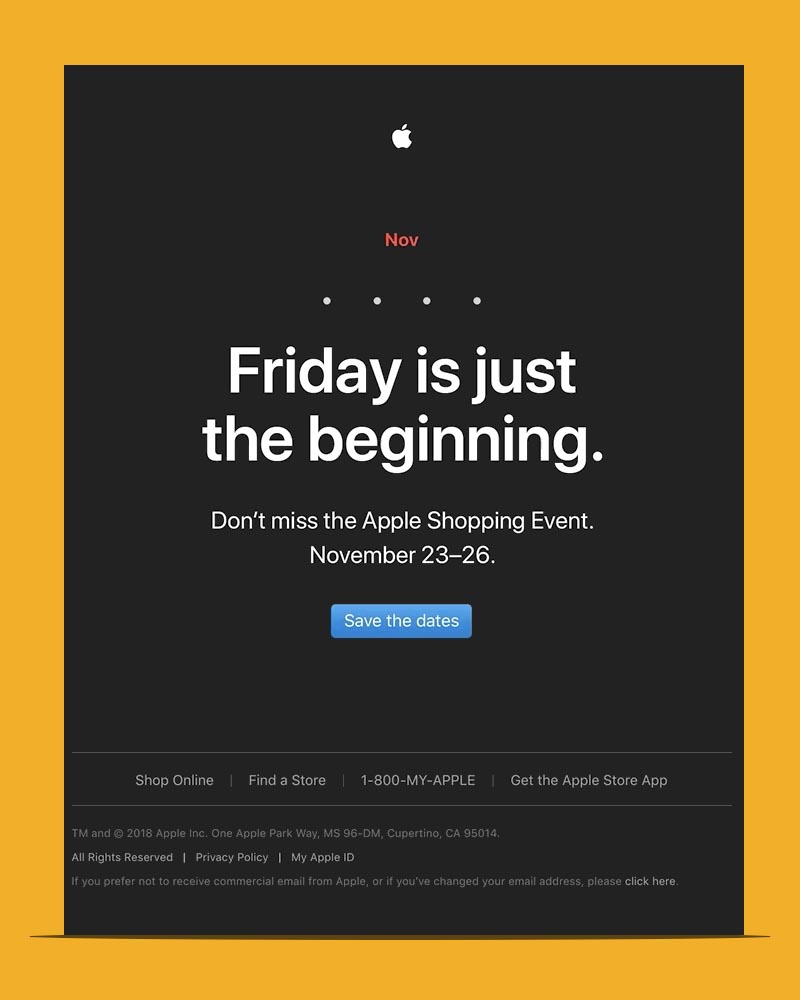 Periodically before Black Friday, they send their subscribers this email and support them to "be ready."
Besides writing down that Friday is just the beginning, they give you the option to add the event to your calendar by clicking the "Save the date" button.
For a great Black Friday shopping experience, Apple includes a link to its website. With this selfless-looking email, they successfully are in the mind of their subscribers during a busy shopping season, and no doubt this raises their email conversions.
It's an effortless yet effective technique that every business can easily execute in their Black Friday campaigns.
Idea #6: Don't Forget The Benefits Of SMS
In comparison to other communication techniques; SMS is not one of those channels that can remove the barriers themselves.
If you're thinking about how you can get benefit from SMS marketing during Black Friday this year, here's two suggestions:
Utilize it to complement your email marketing When it comes to content, sure – SMS can't compete with email newsletters since it's very clear and straightforward. But that's exactly why those two work great in sequence. While it might take time until someone even opens your email, SMS is the contradiction – since it reads almost instantly, it's a perfect medium to grab attention when it's required. This also works great for limited duration deals which Black Friday is all about.
Enhance your shopper's experience. It's the tiny things in life that count! SMS marketing can be applied in many distinct ways. On every occasion, you put time and effort into creating a valuable message for your audience. It adds up to their overall experience. Use it to throw deals and promotions, inform your subscribers about special deals, or improve their post-purchase experience by providing order updates.
Similar to email, SMS marketing is also strictly permission-based so ensure you have the user's permission to text them and stay TCPA (Telephone Consumer Protection Act) and CTIA compliant.
Writing Things To A Close
Whether you're surfing for creative Black Friday campaign ideas or modern perspectives to enhance your Black Friday 2021 promotions, I hope you established some quick wins you can apply to your business in 2021.
Ensure to provoke urgency and rarity with your Black Friday marketing, but don't push your expectations into the anxiety-like many e-retailers do.
Here you have 6 Black Friday marketing campaign ideas to get the most out of the biggest shopping day of 2021. Now it's time to start planning your campaign and watch your sales thrive.
Which one of these ideas will you try this Black Friday? Share with us in the comments.