Holiday Marketing Campaign: 6 Scintillating Strategic Ways To Set The Festive Season On Fire!
Running short of time? Get PDF of the blog in your mail.

Play Now
Holidays are the right time to target your audience to visit your store. Although just like the previous year, this year, the focus will remain on the e-commerce stores trying to win the top position when it comes to shopping. Perhaps that's why the holiday season is considered crucial for all businesses. It can make or break your sales pattern. Hence the right time to make a holiday marketing campaign strategy for your store. In case you have one, it is apt to revamp and take it higher. This will take your business revenues to a new record.
Holiday shopping is not your typical day shopping, but your customer has a sentiment attached to each item added to their carts. A well-designed holiday marketing campaign can boost sales and generate a good amount of revenue. Not only that, but also it helps in retaining customers by creating good relations with them. Moreover, with good products and sales, those sentiments are carried ahead in brand loyalty. Hence it is imperative to land on the right deals and offers that enable them to shop freely.
Besides, it is crucial to ensure that your marketing campaign is effective. Yes, sales are essential. However, you need people to be engaged and enthusiastic. Every time you release something, they are on the edge of their pants to interact with your service, even if it is on the last day!
Remember, deal-breakers garner a last-minute shopping experience only when your marketing strategy successfully keeps you on the top of their mind.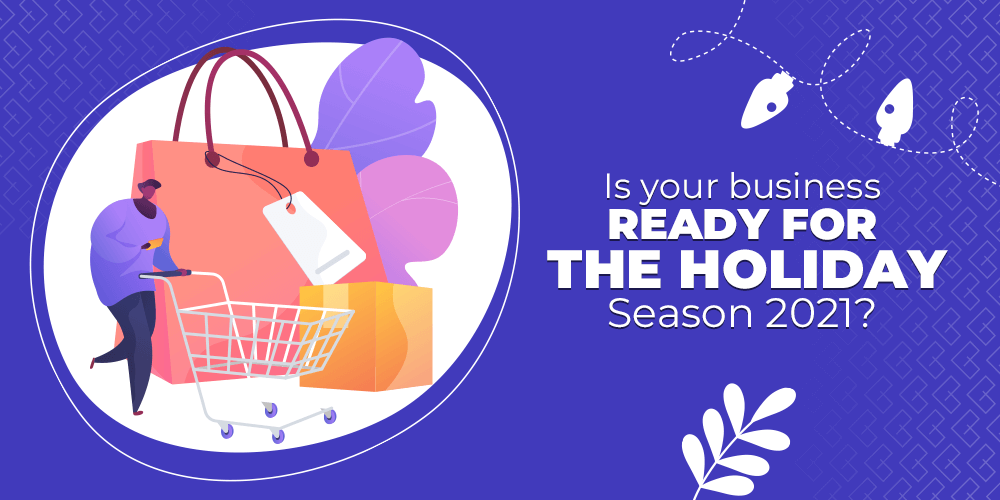 Define your goals and targets for a perfect marketing campaign
Planning a holiday marketing strategy is the key to a successful campaign. When executed with proper planning, these ideas can entice the audience to make purchases.
However, it is essential to make informed marketing decisions. Hence, as a marketer, you should have a deep understanding of the audience you want to target your holiday campaigns. Include the study gained from the last marketing campaigns with your present analysis to track down the target audience. Ensure you realistically set your KPIs and move ahead with them to mark a profitable sales season this year.
Some key elements to note for a successful holiday marketing campaign and an excellent shopping experience:
Define your target audience
Review and analyze the previous marketing campaign and make a list of top performers
Set up your goals for this year
Measure your key performance indicators(KPIs) 
How to strategize your holiday marketing campaign?
With the pandemic, there was a drastic change in the lifestyle of people, and the old-school offline buying mode was converted to the online one. The consumer trends stated by Acodez for this holiday season show that 88 % of US buyers are planning to purchase gifts and send them to their friends and family.
The holiday season is up for grabs for everyone, irrespective of the scale of your business! If you can grab your customer's eye with your holiday marketing campaign, be ready to make some huge profits this season.
As mentioned before, doing the right thing matters the most一 the right strategy, the right energy with the right technology, and making this shopping season a lucrative one. While a smart move can be noticing what other brands are doing, the next best thing is creating your strategy with ideas that suit your business.
Not letting you face' the brunt, the holiday season is upon us! Let's dwell deeper into the prospects and unleash the festive-fun side of the holiday season: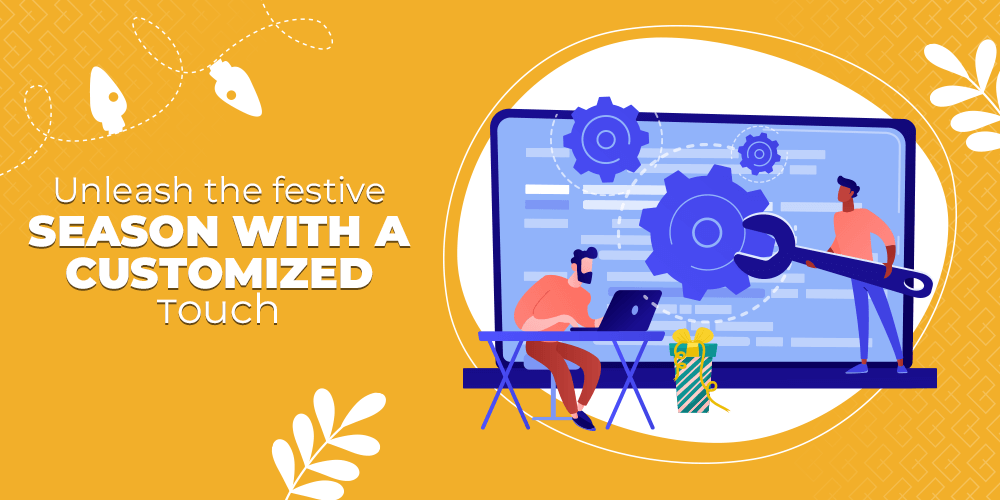 Give your website a customized personal touch
Revamp your website with occasion-related content and customized themes to enhance user experience and maintain levels of engagement. These minor changes on your website with seasons make your user believe more in you and creates a sense of understanding and affection between the website and the audience.
Also, opt for some festive-inspired CTAs to make your website attractive; this will help in driving your customers into a shopping spirit. The next exciting thing would be some spooky banners and quirky pop-ups that appear when someone visits your website. These fine details will make your website appeal to its audience.
The best example of this is Starbucks and its attractive red cups during the Christmas season. The company never leaves a stone unturned when it comes to promoting its brand. With iconic holiday cup designs and all the social media handles displaying decorative Christmas vibes, one can never ignore a cappuccino or matcha.
Escalate to a new level of mobile marketing strategy
You simply cannot forget mobile phones and the power they hold. These days almost everyone is on their phones and spends a decent amount of time scrolling through apps. Thus, making holiday seasons the best time to target your mobile audience.
So, pitch your mobile audience through your mobile apps and invite them with the best offers and deals to drive sale conversions. To do that, showcase your customer experience as an example. Creating an emotional connection is what we are looking for, something that is based on real experiences.
For example, one can plan something as attractive as a Secret Santa in the form of a Christmas marketing campaign organized by the name #NZSecretSanta. It is lined up with tradition to build bridges between friends and relatives. The secret Santa tradition has escalated to greater heights, and with fun and thoughtfulness, it is now offering charities through its website.
Bring out your influencer marketing ideas
Innovative marketing campaigns call for influencer marketing. Studies show that companies spend over half of their marketing budget on influencers! This is just proof of how strong influencer marketing is and how well it will continue to grow in the coming times. Besides, more people are becoming influencers these days, allowing you to have a broader pool to talk about your niche as an e-commerce store to target your audience.
Many stores connect with top influencers by sending them PR packages, expecting a social media post, a story, or a mention with a tag so that the interested audience is either directly taken to the social page or the company's page. This benefits a business hugely, especially at a developing stage.
Video Marketing for your top holiday promotions
Is there a better way to communicate a message than a video? Incorporating a video into your marketing strategy helps in reaching your audience effectively. Whether it's a festive webinar or an interactive video declaring super offers or a message, with video marketing, you get to display your brand name and product in a single frame!
For instance一 the impressive campaign of H&M turned many heads in 2020. The "come together" campaign shows how a conductor on a train stuck in a snowstorm decides to throw a Christmas party for the passengers. This is yet another way to create a talking point amongst the audience. It also increases the chance of positive conversions as these video campaigns are more elaborate, and often people prefer watching than reading.
Create awareness through your content for loyal buyers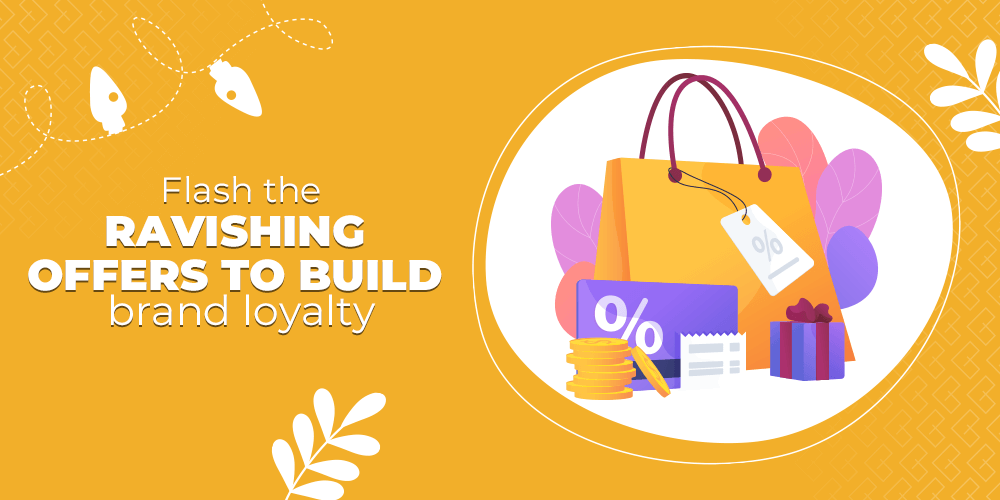 Designing content around your products and services sounds good; however, maintain a line between sounding pushy and imparting knowledge. Avoid being directly commercial; instead, use this holiday season to create awareness for your brand and brand's beliefs.
Looking at Etsy's way of providing helpful content to users and incorporating its products into it, we can take a fair idea of their strategy. Etsy produces annual "gift guides" to help holiday shoppers to find a perfect gift for themselves or their loved ones. Indeed! Etsy's way of marketing is unique. They use the content as a medium to share their products and ensure that their content educates and aware its audience in an appropriate manner. And, this is something which we should take note of!
Make your holiday campaign now!
The holidays are more than just spending time with family and friends; they are occasions of joy and great memories. Now, using them for boosting sales is what a genuine business person should think of! Therefore, the strategic approach and a well-framed holiday marketing campaign can help you land in this "boosting sales" arena. Your marketing campaigns should make your brand on the top of your customer's minds every time they want to shop. Make your deals consistent through all your channels and campaigns easily shareable to gain the maximum benefits this holiday season.