9 Reasons Social Media For Marketing Should Top Your To Do List
Running short of time? Get PDF of the blog in your mail.

Play Now
Be it any form of social media- Facebook, Instagram, Twitter, YouTube, Pinterest, etc.; everyone is using Social Media for marketing. Why do you think this is happening? Of course, people can leverage word of mouth like before; but, what's so special about this media platform?
Perhaps, a good reason for this is the power of social media that people are unlocking with each passing day. Social Media is not just a place to interact and share; it is a palace of opportunities waiting to be grabbed!
In times where businesses increase their global reach, you would also look for a platform that enables you to interact with your potential global audience and, subsequently, builds your brand.
Evolve your business with Social Media Marketing.
Above all, social media enhances your chances of being recognized. It builds your overall brand. However, you have to be very astute, strategic, and creative with social media. Every business, and even individuals, can gain the benefit of strengthening their brand and reach by a proper understanding of the importance of social media. Below are 9 benefits of using Social Media for marketing your business and how one can take its advantage.
Increase Website Traffic
Each content you post on your website is limited to the audience who knows your brand. However, using social media for marketing your new blog post, webinars, podcasts, or homepage update is a great way to get new readers and increase your traffic tremendously.
How To Get Traffic To Your Website Using Social Media Marketing?
Optimize your social media profiles for users; it is the first thing that the user will come across. Make your profile a perfect spot to target your ideal audience. People who find your content interesting will want to know from where they can get more.
Therefore, adding a link to your website's homepage to all your social media profiles will be an opportunity to bring new visitors to your website.
Engage regularly with your audience
Promote your blog content over different social media channels
Make your content easy to share
Post when your audience is active
Use insights to know about your audience and their taste
Use hashtags for a greater reach
Keep your feed fresh with quirky and sensitive messages
Learn: How To Grow Organic Traffic To Your Online Store?
Brand Building
The benefit of using social media for marketing is that it allows your brand to get in front of people easily and effectively. Now, with more than half of the world's population using social media platforms. It has become a natural place to reach new and targeted customers.
How Can Social Media For Marketing Help In Brand Building?
You can strategically place your logo on your profile and cover photo for brand recognition. Here is an example of how Nike has used its logo on both cover photo and profile image without being overbearing or salezy. That is to say, making its visual elements recognizable.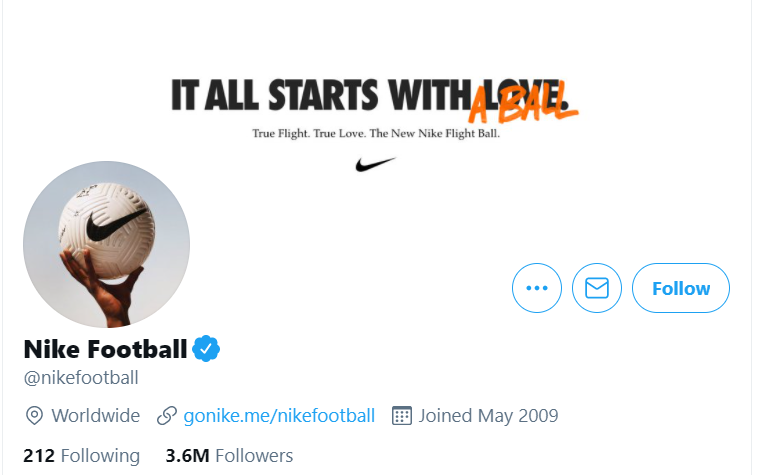 Humanize your brand to connect with customers and potential customers.
Establish your brand as a thoughtful leader
Keep your social media posts engaging and informative
Make posting easy with apps
Update your social media accounts
Build a brand voice like Spotify that tweets posts related to new music in a friendly and casual manner, like this one:
Catch us soaking up the sun, listening to @surfaces perfect summertime album #Pacifico ☀️ https://t.co/quyeLlIN0x pic.twitter.com/5bOs70RvgD

— Spotify (@Spotify) June 25, 2021
Target the right platform
Connect with influencers
Post visually compelling content
Build Strong Customer Relationships
Build Strong Customer Relationships
According to Hootsuite, more than 44% of customers use social media networks to research brands. Therefore businesses must take advantage of social media for marketing to build a strong customer relationship and directly and emotionally connect with their customers.
Power Up Your Social Post.
When people engage with your brands, it's a great way to build trust, genuine relationships, and a loyal following. Furthermore, the benefit of social media for marketing has helped many businesses even in the pandemic.
A whopping 69% of respondents said that social media enabled them to maintain customer relationships during the COVID-19 marketing era, asserting the power of social media in times as tough as this one. (Hootsuite)
How Can Social Media For Marketing Help In Building Relationships?
Create a Facebook group
Build an online community
Share user-generated content
Connect with other entrepreneurs and influencers of your niche
Mention followers in your posts and stories
Use the social platforms' built-in interactive tools
Make use of social media polls and IG story games
Create and share interactive stickers in Instagram stories
Reshare your customer tweets and posts for more engagement
Offer rewards and incentives for more engagement
Build Brand Loyalty
One of the benefits of social media for marketing is you get engaged, loyal, and active customers. That is to say, these customers are likely to interact and follow the brands they enjoy. Nevertheless, the interesting fact is that 53% of people who follow your brand on social media are likely to be loyal to your business.
Brand loyalty is a priceless gift that you can obtain by genuinely caring about your followers. Use the opportunities provided by social media to you and give the information to your followers without asking for anything in return.
Related: How To Increase Brand Loyalty Of Your Customers Through Online Branding?
How Can You Build Brand Loyalty Using Social Media For Marketing?
Listen to your customers
Find out which platforms they are using
Which product and services are mentioned (most) by them
Share positive customer feedback to gain customer's trust in your business
Share your company's fundamental values to encourage brand loyalty from customers with similar beliefs. Patagonia, for example, has made environmentalism a cornerstone of their brand. 
 

 

View this post on Instagram

 
Use powerful ads to promote brand loyalty. Now you can even use the Instagram Reels Ads for building brand loyalty- The latest updated feature
Retarget the users to keep your brand at the top of their mind
Partner with influencers because users trust influencers for brand familiarity and advice
Keep your customers in the loop because it is a great way to encourage brand-customer relationship
Offer promo codes as used by Redolence in their Instagram post on the mark of Labours Day
 

 

View this post on Instagram

 
Reach Out A Wider Audience
Social Media Marketing is a powerful weapon to cater to the most beneficial services worldwide in a click of a button. Therefore cultivating deeper relationships through social media for marketing and reaching out to a large audience is the practical advantage of social media marketing. It's possible to reach a wider audience than those who are following you through social media advertisements.
How To Grow Your Audience With Social Media For Marketing?
Take advantage of hashtags, Twitter lists, keywords, LinkedIn groups, etc. to expand your reach
To Grow Facebook Audience
Post right content
Invest in Facebook Ads
Use your Facebook Business Page
Know the optimal time to post on Facebook
Use different headlines whenever you repost
Explore: How To Grow Your Facebook Business Page?
To Grow Instagram Audience
Firstly, master the art of Hashtags
Secondly, attract the right audience
Thirdly, use the best times to post on Instagram
Lastly, cross-promote your Instagram posts across other networks
Take advantage of Instagram stories, Reels Ads, Feeds
Looking To Grow Your Social Media Audience?
To Grow Twitter Audience
Understand viral content
Target the right followers
Use the hashtags
Post at best suited time
Tweet frequently
Interact with niche influencers
Promote Your Products And Services
Social Media is the most effective medium for businesses to reach a large audience and uncover trends in real-time. With your target audience's social activity, you can get a clue about your industry and take benefit of social media for marketing your products and services.
Moreover, suppose you want to promote your products and services in those trends. In that case, you can create ads associated with the trends and highlight your brand's products and services.
How to use Social Media for Marketing to Promote Your Products and Services
Find out the trending topics and support popular discussions
Create videos of your product and share it
Attract customers with attractive logo and design over the social media channel
Provide social proof to build trust in your product
Partner with bloggers and influencers like in the post below:
 

 

View this post on Instagram

 
Give previews of your product and services
Use special offers and promote them over the social media channels
Run a social media contest
Advertise your product to reach a wider audience
Escalate Sales And Revenue
An undeniable benefit of social media for marketing to businesses is that social media can help you sell anything. Your social media accounts are an essential part of your sales funnel. With the increasing number of social media users, social networks are becoming important for product search and sales goals. The time is right to get your hands into social media marketing and align your sales goals.
How to use social media for marketing to Escalate sales and revenue
Promote affiliate products
Join Youtube partner program
Define your idea and craft your niche market

Source: tech.co
Connect and build relationships to earn extra points
Keep your page active because people are looking for new information
Give priority to your social media strategy to push out the right message and boost sales
Turn loyal customers into brand advocates and
Use Buyable pins and purchase pins to simplify the buying process
Learn About Lead Generation:
How To Get Lead Generation Through Content Marketing: The Ultimate Ways
How Lead Generation is a Boon for Your eCommerce Business?
Drive Conversions
Social Media gives you brand visibility to reach millions of people at a single time. Thus creating opportunities for more conversion with your target audience.
As reported by Social Media Examiner, about 66% of marketers saw lead generation benefits by using social media platforms at least 6 hours per week. Therefore a social media conversion strategy can help your brand gain customers from their social channels.
How To Use Social Media For Marketing To Drive Conversions
Make your social landing pages mobile-friendly and easy to navigate
Catch the eyes of the users through videos
Include a compelling call to action
Split test your ads to identify winning performance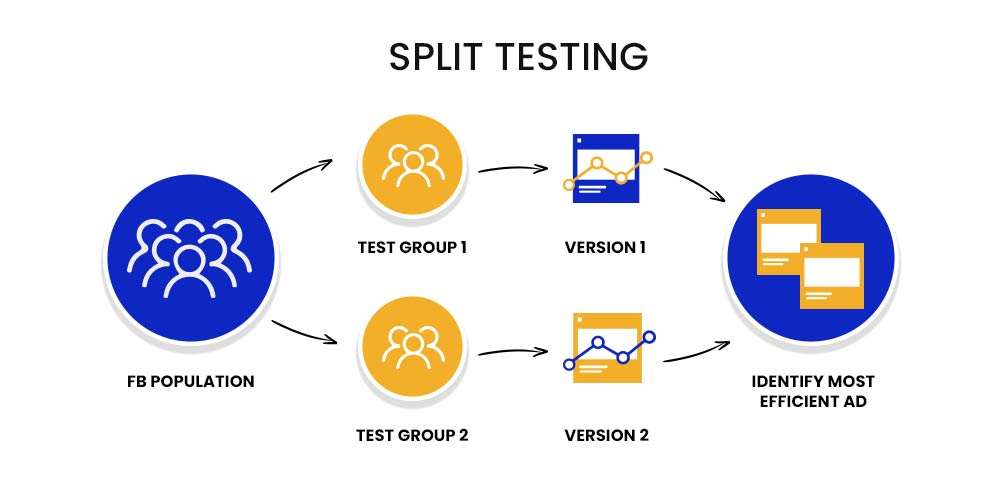 Track your social analytics and conversions
Use social listing to stay at the top of buying trends.
Serve user-generated content as social proof to drive conversions
Social Media For Marketing Businesses Is Affordable
Social Media offers its users to create profiles free of cost and channelize their marketing strategies across the social media channels. You can post organic content without even spending a penny.
Regardless of the size of your business, everyone can use social media for marketing to grow and reach out to a global audience.
Successfully scale your Facebook Ads.
How is Social Media for marketing affordable for your business?
Facebook and Twitter allow you to promote your business at any budget and automatically direct your ads to the interested audience
Instagram has also launched reels ads for marketers to gain customers and grow business. Moreover, these advertisements are available at a very affordable price
Social Media for marketing can be used effectively, and advertisements can be placed within the informative posts to tell about your business
Social Media for marketing is budget-friendly because 0n advertising, at a single platform, you can leverage a great deal for your business and build an online presence Signing up and creating a profile for all social media platforms is free
The paid promotions in social media marketing are relatively lower when compared to other marketing channels, and once you're comfortable, you can increase your budget as per the requirement
Conclusion
The benefit of Social Media for marketing is the most powerful weapon that every business has. Each marketer today is in the space of social media and understands the benefit of social media marketing. Social media marketing tops the chart of the digital marketing trends and, hence, is becoming more effective for your business to get started with the best-paid marketing strategies.
Evolve your business with Social Media Marketing.
Social networks are now an integral part of digital marketing services, and to ensure that your brand's voice is heard, you need to be there. Now that you understand the advantages of social media marketing, you can put the correct methods in place for your company to achieve the outcomes you desire. Get started today with your social media marketing. In the case of expert solutions, refined and targeted strategies, CedCommerce is here to help!