How To Grow Organic Traffic To Your Online Store?
Running short of time? Get PDF of the blog in your mail.

Play Now
The effects of the COVID-19 pandemic have hit the businesses really hard. It has become tough for businesses to carry on their services and fulfill the requirements of their business. But every company is trying to survive these harsh conditions and are coming up online stores. Besides, all the changes and strategies made by businesses. One thing which is common in all is how everyone is uplifting their business and coming forth.
In these critical situations, we all find ways to work at minimal expense. And one such way is Organic Traffic that will work out for all types of business because it has the potential to convert visitors into long-term customers. Businesses can consider the strategies that will be discussed later in this blog to improve their online store performance.
Now that you are here, it means that you are aiming to increase your organic traffic. Everyone aims towards increasing their sales and revenue. So, why not you?
You must be looking for ways to rank on a search engine result page (SERP) and gain more customers for all the hard work you have paved.
Here are different ways that you can bring into play and work upon to gain organic traffic to convert a lead into customers and retain old customers.
Rise Of Online Business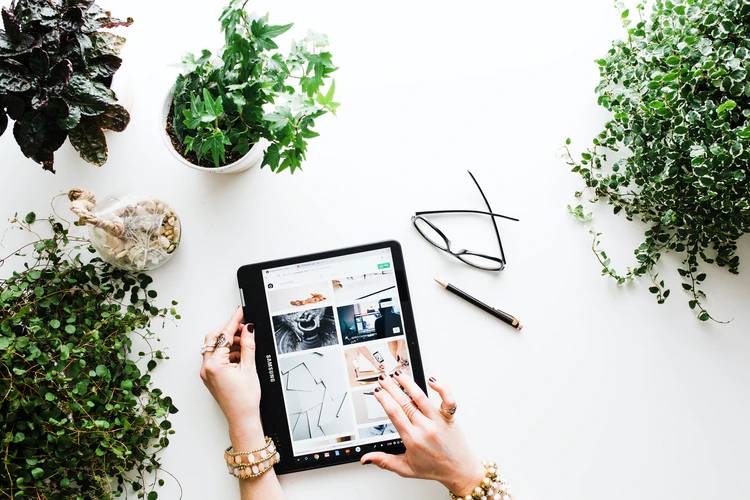 The expansion of eCommerce stores significantly shows that more people are shopping online than before due to the impact of COVID-19. The work of retailers has become tough to survive the competition and get noticed.
Survival is possible only if you can spread out to the vast customers who prefer shopping online. And usually, advertisements are the ways that you reach the audience.
However, these advertisements require a budget. What if you don't have the budget for ads? Thankfully, you don't require a huge advertising budget to increase your traffic. So, here are some ways to organically generate traffic for your eCommerce store.
What Is Organic Traffic?
Organic traffic is defined as the number of visitors that ground on your website as a result of unpaid search results.
It is the traffic that comes to your website when a user performs a Google search by clicking on the organic listing in the search results.
So, let's get started with briefing out the points on how to increase organic traffic-
Search Engine Optimization
SEO is important because it is the most preferred marketing channel. Moreover, 51 percent of all website traffic comes from organic search, 10 percent from paid search, 5 percent from social, and 34 percent from all other sources (BrightEdge).
Here, keywords play the most important role and so you must pay close attention to your keyword research planning. For optimizing your website for search engines, here are certain points that can be considered :
Generate quality content with all relevant information for your audience. You should know that 1,890 words is the average content length of a Google first page result (Backlinko). So what matters is quality and not length.
Optimize the URL by making it short and avoid using numbers like year or date.
Use Image alt-text to rank images in the image section of search engine results.
With proper keyword mapping, target your audience. Use of long-tailed keywords to improve the chances of qualifying traffic.
Establish Your Brand Identity
Increase your identity to a large number of people for generating organic traffic to your online store. Increasing brand awareness is necessary because that's who you are. People remember you by your brand. You can count on the below points and incorporate them to establish your brand identity.
Stand Out The Reviews
Customers consult reviews and ratings before purchasing a product. Consumers trust reviews only if there are both positive and negative reviews. Hence, the proverb honesty is the best policy can be followed here.
Display Your Best Selling Items
When you display your best selling items, the visitors to your site can get some direction. Showing them the direction can lead them to their path of purchase.
Portray The Benefits Of Your Product
Show your customers the benefits of your product. What makes it different and unique? Why should they purchase it? How useful is it for them? These questions define your products and explain to them about your product and resolve their queries.
Social Proof
Social Proof demonstrates that a group of people trust a brand to buy from it. It can be used on every single product page, in the form of reviews. Statistics from Neil Patel's website show that 92% of consumers trust a recommendation from a peer, and 70% trust a recommendation from a total stranger.
You can better understand social proof through these given examples that you encounter daily:
When you go to a restaurant, you might have seen the reception area. Have you ever noticed the limited space? This limited space at the reception area where people are forced to stand to wait outside for their table. This passes a stimulus to the passerby that the restaurant is in demand. As a consequence, a passerby is likely to haunt the restaurant in the future.
Hotels also post pictures of celebrities that visited their premises and stayed at the hotel. This is done to tell customers that dignified people approve of their presence and also to show that the hotel is more exclusive.
You can leverage social proof on your website.
Create Quality Content
A consistent, engaging, and high-quality content creates an impact on audience decision-making. Identify your audience and create content that your audience wants to hear. Create optimized content.
A few things to focus on when optimizing content for your online store are:
Do keyword research and understand your topic. Outline your content and format your core content to enhance readability. Aim for keywords and stick to the topic.
The content that you present before your customers or readers should be unique. It should feature your product details and spin around it.
Visitors to a webpage spend 20 seconds or even less. Make sure that you reinforce them with every minute details of your product and services for each second that is spent by them.
If you can please your customers or readers, you will automatically please search engines. This will help in converting readers into customers, and finally, your task is achieved.
While providing quality content to your audience, consider the below-given points.
Write For Your Customers
Use your customer's personas to understand whom you are addressing and selling your product. Maintain and update buyers persona regularly.
This will help you better understand your core customers so that you can reach them with targeted messages.
Illustrate Through Videos
Videos are an easy way to communicate with your audience. Use videos to reach your audience and occupy the space where they drill the most.
It is the responsibility of your business to reach out in front of them.
Buyable pins allow users a simple, quick, and secure way to buy without the site redirecting them somewhere else. Pinterest offers this feature that does not cost anything from its users.
Emails For Organic Traffic
Emails are a way to build a healthy customer list. Send promotional emails to show your loyalty towards them and give them a reason to keep coming back for more. Gather email addresses from various other sources of advertising as the starting point to speed up organic traffic for your online store.
Emails keep accumulating site visitors to come back. This is done by emailing readers and reminding them to read the blog. So, now whenever they will get an email, it will be a reminder to read the blog.
Marketing experts agree that mail marketing is one of the best tools for marketers to engage with their audience. They should be used wisely and regularly.
Send Abandoned Cart Emails
The most frustrating thing that visitors come across is reaching the cliff of purchase, and it vanishes without a trace. These abandoned carts can be recovered through abandonment emails.
There are tools to help automate the abandonment email and start capturing lost revenue. This will help in getting back to the customers who lost their purchase midway and continue with their purchase from your online store.
Collect Data
Information about your customers is important. Therefore, make it a point to collect all data related to your customers so that you can target customers for repeat sales.
Maximum customers prefer email to communicate with companies. Collecting all relevant data will help in a better understanding of customers and working accordingly in the right direction. The collected data will provide all the information necessary to work upon.
Referral marketing
Today, every business has shifted to customer-led goals. The marketers aim at increased revenue as well as the volume of traffic to their website. There are several ways to satisfy these goals.
For growing revenue, there is referral marketing, and for boosting traffic, there are several ways that include Guest Blogging, SEO, Advertising, etc.
But, the problem is that Google has become oversaturated with blog content, SEO takes time, and advertising has become costly.
Referral marketing is often overlooked, but it is one of the most useful tactics to increase organic traffic to your online store.
Here are some strategies to increase your traffic through referrals:
Reward your customers. Take small efforts to make your customers feel acknowledged and valued. Whenever you give incentives to your customers, they make them feel happy to take a step further for you.
Channelize your customer's feelings and emotions so that they share their experience with others. People share their opinions when they are fond of something. Make your customer happy by using happiness as an emotion.
Support your customers with healthy after-sales service. It has to be good so that customers promote your brand. Whenever a customer is satisfied, he will surely contact you in the future. This is what you are targeting. When you help them, your brand wins their trust. This makes you earn more traffic and customers for your online store.
Referral marketing brings a potential audience to your website from trusted sources. It takes your content before a new audience, giving you the chance to convert visitors into a lead. This lead can be converted into a valuable customer by your team.
Advice from a friend, family member, or colleague influences a person's buying decision. This is a common practice. Take a simple way for customers so that they can view recommendations and reviews, as well as suggest your brand to someone else.
Referral Marketing has a great impact on increasing organic traffic to your online store. Because A customer gained through a referral has a lifetime value.
Leverage The Power Of Social Media
Social media platforms like Instagram, Facebook, Twitter, Snapchat, Pinterest, Telegram, WhatsApp, and others have become one of the key components to gain organic traffic. It does not take a lot. What it takes is your time.
Use social media to gain an online reputation from active social media users. This will help in increasing brand search on Google. Use these platforms to showcase your brand and increase awareness with 3.81 active social media users worldwide for your online store.
Remember to affix share buttons to your site to make it easy for people. Post regularly on your social media platforms. Regular posting will increase your visibility before your followers and consequently making it easy to remember your brand name.
Most importantly, when posting regularly, make sure to provide informative and quality posts. Besides regular posting, connect with your followers on social media.
Give a reply to their comments, incorporate chat, and share their post about your brand. You can also use videos to provide more interesting and useful content.
Free Shipping Facility
Information from invesp website reveals that 58% of consumers add items to cart to qualify for free shipping, and 93% of online buyers are encouraged to buy more if free shipping options are available.
How will free shipping facility help to increase organic traffic to your online store? Free shipping is what most customers demand. Above all, when people will come to know about this facility which is most in practice by every business today.
They will get attracted to your offer just like a magnet. These customers will create a magnetic field for your brand. Inviting and informing more people about this and asking them to make the most out of it.
How is this profitable? When the satisfied customers inform other people about free shipping that is offered at your store. These people will crawl for your brand on search engines and directly bring traffic to your online store.
As more and more people start crawling for your brand, they invite more traffic. Consumers hate to pay for shipping, and this can be used as an advantage, when running an online store.
Moreover, email can be used as a source of providing information to the customers about the free shipping facility. A friendly email reminder will work for the customers to take an overview of what is being provided at your online store.
Retargeting
Retargeting simply means online advertising of your brand to remind customers that left your website before buying or converting. This will keep you before previous site visitors.
You can target visitors through the data collected to meet up with the known behavior and specify marketing messages. If done right can boost ad response rates. Retargeting the right client at the right time of their journey is an important aspect that must be kept in mind.
For example, P visits your website, reads the blog, and bounces. Q, another visitor to your site reads the post and checks out your pricing page, product and also fills the lead form. What will be your retargeting offer now? This is what matters.
Offer the right service to the right person at the right stage of the buyer's journey. This way, you will make more conversions. Understanding the priority of the visitors and providing them instant service.
Enhance Your Customer Experience
Incorporate Chat
The chat provides lead as the channel for customer service especially when you run an online store. Many shoppers require help during their buying process. As a result,  customers like to purchase from websites that offer chat than one that doesn't.
Trust For Brand's Payment Gateways
It is seen that most purchases are abandoned because the customers don't trust the security of the online payment system. Display your security badges to gain the trust of your audience.
No one will trust you until you show the supporting documents to prove yourself. Give all the information to your visitors about the payment gateways. Describe to them that you support multiple payments globally.
Ask them to choose their payment gateway and get started. Inform them about payment authorization, fraud prevention. How you take care of these things. This information will create trust between you and your customers.
All this will attract customers to shop from you and will share the same with others. With people scrawling for your website to shop from you and automatically bringing traffic to your online store.
Go For The Mobile Experience
Go mobile means optimizing your site for mobile shoppers. "Google's focus on mobile directly impacts brands' omnichannel marketing strategies, especially as millennials, on average, use 4.5 devices when interacting with a brand, forcing developers to continue focusing on the mobile experience," said Sean Brady, president of Americas at Emarsys.
Most of the mobile users purchase online from their mobile devices. You can use Google Mobile-Friendly Test to track your added features. Moreover, 8.5 is the average number of organic mobile search results that Google shows on page 1. It previously consisted of 10 "blue links" in its search results (SearchMetrics).
Google's algorithm gives high rank to mobile-friendly sites. Optimize your online store for a smooth and fast mobile user experience. Why I am saying this is because 51.3 percent of internet users worldwide operate mobile and tablet devices, while 48.7 percent use desktops (StatCounter). 
In the competing e-commerce industry, marketers must go on providing faithful and personalized content across channels to assure their content on these channels is developed to work as fast and effectively as possible.
Site Design And Architecture
Generating organic traffic for your online store is hard. Target your ideal website buyers, visitors, and potential subscribers. You have to optimize your landing page for these people.
Make a list of all the details about the ideal consumer. The advantage of doing this is a better connection with potential buyers.
Design a hierarchy of your site. This will make your site simple, easier, and more organized for search engines to crawl.
Make your navigation pages noticeable to visitors. This will give them access to eminent pages of the website and a more satisfying user experience.
Work with SEO friendly URL structure because search engines can easily read and understand the page.
Make a point that the text should not mix with the background. Contrast your colors. Provide relevant information so that they don't bounce from the site.
Make it user friendly. The way you present your site and display the products makes a huge difference.
You can arm your website with these add on features:
Page Speed
Speed here refers to the speed of your site. If your site is taking more than seconds to load, you could be losing more than half of your customers. Page speed has become a crucial element of digital marketing nowadays.
It has a powerful impact on:
How much time visitors give to your site. How many visitors convert into customers. Where do you rank in organic search?
This is where maximum websites perform badly when it is about page speed, and it creates a direct impact on revenue. Don't overlook this detail. Investing your money and time will improve it, and your website is ready to move as fast as the wind.
Let's understand this with an example, suppose Mr.P visits your site. And it takes time to load your site due to poor speed. There is another online store that Mr.P visits and it opens up without any delay. In such a case, Mr.P will prefer another online store over yours and recommend the same to others. Due to poor page speed, the outcome is where you could gain more visitors to your site. You lost it due to slow speed.
Check Your CTAs
CTA refers to clear calls-to-action. Only a percentage of web traffic will result in a sale on the first visit, so enclosing email addresses through CTA is crucial for your online store.
You need to experiment and see what works for CTA. Changing the color of the CTA button can make a difference, personalizing the CTA, etc.
To sum up
Keeping all the competition in mind, you need to be creative and keep up with the audience. Measure, analyze, and adjust to efforts of your content and link building strategies. Beware of how long visitors spend on your site and work accordingly.