17 Less Familiar Etsy Tips and Tricks to Boost Etsy Sales in 2022 (Hidden Tips Inside)
Running short of time? Get PDF of the blog in your mail.

Play Now
How to increase sales on Etsy? or How to enhance your products according to trends on Etsy? How to increase Etsy traffic? If these are the nightmares that don't let you focus on your Etsy Shop, then you are at the right place. These Etsy tips and tricks are specifically curated for you to boost your Etsy sales.
Sellers like you are always looking for a better and smarter way to hack into Etsy's system. Moreover, Etsy's regular updates offer useful insights for sellers' help. These Etsy tips and tricks revolve around boosting Etsy sales by increasing the visibility of products depending on their experiences. However, the majority of them are just rhetoric or spun content.
However, before we delve into answering these questions, won't it be appropriate to throw some light on Etsy. What is it and how does it work?
Etsy is an online marketplace for artists, crafters of handmade items, or collectors of vintage products. Etsy is a great online shopping platform that follows a customer-to-customer (C2C) or peer-to-peer (P2P) online business model. The items sold through the Etsy marketplace consist of art, clothing, jewelry, and other decorative objects to arts and crafts supplies.
How Popular is Etsy?
The annual GMS and Revenue have been up 132% and 141% respectively. So far, Etsy's quarterly revenue has been rising positively, the latest results of Quarter 3rd, 2021 displays the reality.
The majority of the revenue came from its marketplace segment. It primarily comprises the 5 percent transaction fee which a seller pays for every transaction. It includes shipping fees and listing fees of $0.20 for each item to appear in their marketplace for four months. Also, recently, Etsy Payments has started on Etsy, the company's payment processing service.
These questions are prevalent among the seller community and can be deduced from the large user base it enjoys. There has been an increased influx of active buyers y-o-y, which makes the question of how to increase sales on Etsy Business because logically, as the customers increase, so should be the case.
Here is an announcement that Etsy is raising seller transaction fees up by 1.5%. This move has been taken to improve the marketing and support to further extend our strong momentum.
Etsy has amassed 7.5 million active sellers and over 96 million active buyers, who had bought goods through the platform at least once in the last 12 months. Etsy sold products worth about 10.28 billion USD, as reflected in the Q3 of 2021 results. This was big!
Although these statistics can be pleasing to Etsy, it's haunting for the sellers at the same time. The increased number of sellers has intensified the competition – to get the desired visibility for their products– amongst them.
At the same time, to make the field level-playing, Etsy has laid down specific guidelines for sellers to follow to create a conversion-worthy catalog. However, if you want to stand out from the crowd and prevent your Etsy shop from having no sales, then you've to do something unique as well.
Besides creating excellent and SEO-friendly listings that rank high and attract visitors in abundance and lead to higher conversion rates and, as a result, boost Etsy sales. One must employ techniques that are rare and can help you imprint your brand's image in your Visitor's psyche.
Before giving the final shape to your marketing strategy, listen to some statistical insights about the reach and scale of Etsy Marketplace in this Podcast!
Tips to increase sales on Etsy
Etsy bestows you with tons of potential buyers, but it doesn't automatically place your products in front of them. That's your part of the job. To help you with it, here are some Etsy tips and tricks to consider to get better at selling on Etsy.
For we jump right into the topic, here is a video to brief you with anecdotes of tricks that will help you majorly with ranking your store under the trendy ones. Have a look 
Hope this video helps you set your base, so now let's get into the good stuff. We are going to go through the best Etsy tips and tricks to boost your Etsy sales.
These are all simple, actionable steps you can take to increase your sales. You don't need to do everything at once, you can work through these tips one at a time, and see what works best for you and the products you are selling.
Let's dive in.

17 Etsy Tips and Tricks You should start following today
Here you're going to discover numerous straightforward Etsy Tips and Tricks that you can opt-for like the other successful Etsy sellers, which are less common but within the permissible framework. So let's get started:
1. Social media Images got more to offer
One of the creative tricks is to put the handles of your shop's social media profile on photos when creating a listing. This is an innovative idea because a lot more online businesses don't deem this practice, but it may be happening out of unfamiliarity with the concept. However, Etsy does allow that. See the pic below: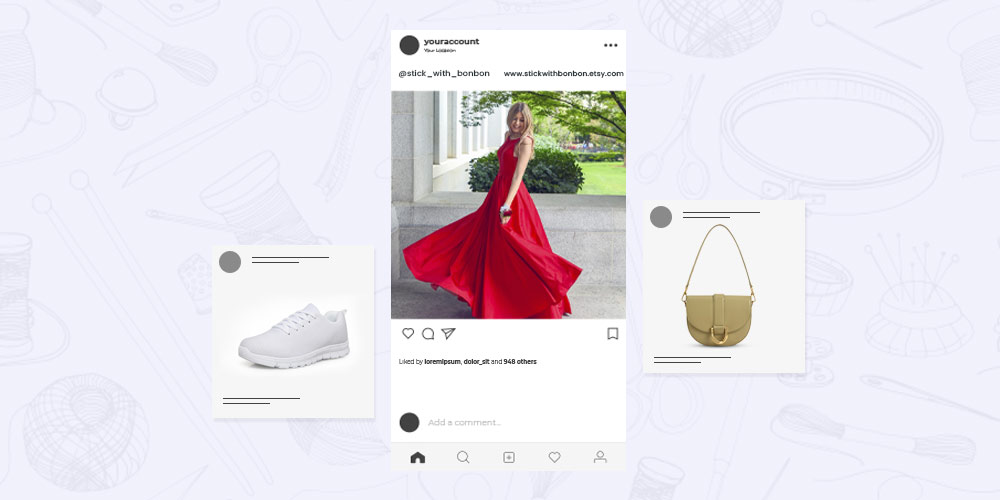 This practice helps you to increase loyal social media followers. At the same time, if you ponder over the question like "How to increase Etsy traffic," then you can surely try out this. The reason it is useful is that you can interact with the buyers at a personal level and bypass all or any of the seller fees at Etsy.
Can you see how Stick with BonBon put their Instagram social handle on the product photos, of which there are certain benefits:
You can engage visitors personally, and retain them.
Make important announcements once they follow you.
Run a focused giveaway campaign to maximize the effectiveness.
Produce share-worthy content to reach like-minded buyers through them.
There is nothing like retaining your targeted customers, as the new customer acquisition costs are higher than offering the same item to older clients at a discount. It helps you increase repeat purchases and, as a result, boost Etsy sales.
2. Include Most Searched Keywords 
It's a big, yes! Sometimes buyers turn to the website without knowing what to purchase, but their intention is clear; they want a gift-worthy item. It can be for their mother, father, partner for that special valentine month or a friend, a great tip or trick to mark on your Etsy store launch checklist.
Therefore including these keywords will help you get traffic, which mostly wasn't there for your item in the first place. See the below example: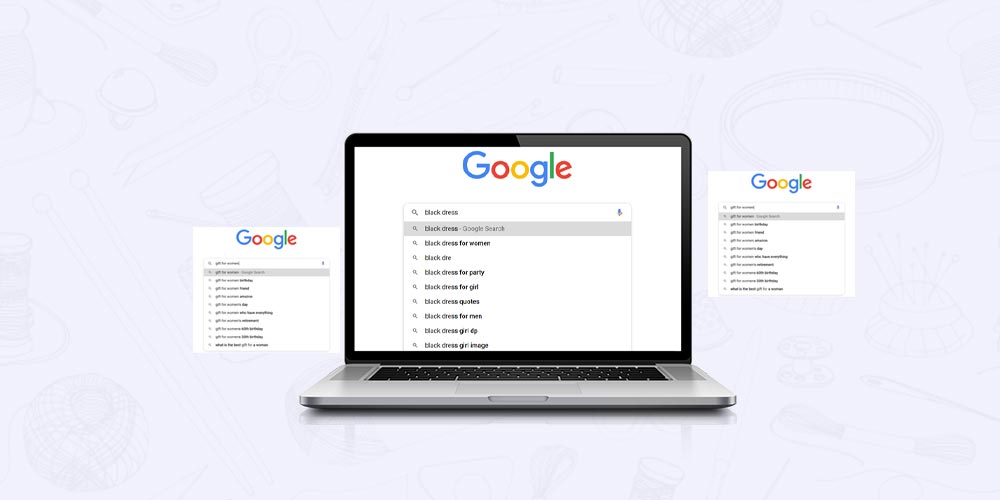 See how the title contains "Black dress" keyword. A buyer doesn't know, but you sure do. Which products of yours can be used to gift whom and when, there can be many keywords like for men, for party, and many more. All you need to know is the buyer persona like the back of your hand, but the wait isn't that something you already know. By doing this, you get some more members.
3. Your Shop Name is your Brand Name 
It is critical to stand apart from the crowd. You're henceforward not competing on a local platform when you decide to sell on Etsy, because now your Etsy business competes in the global economy.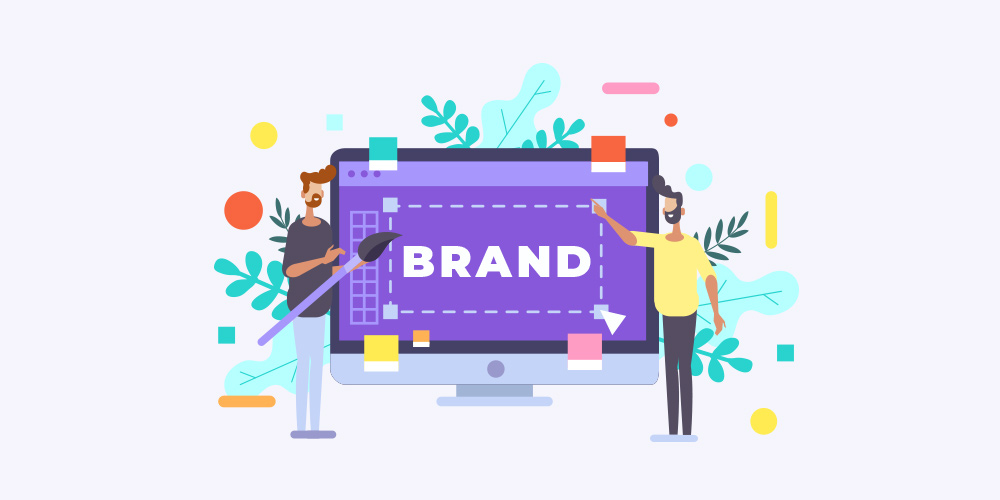 How do you plan to stand out from the millions of similar Etsy sellers around the world?
It's crucial, however, to take the time to get your Etsy store name right: it's one of the first things that your customers will see and will appear on all of your packaging and branding.
Your Etsy store name will represent your brand, and you need it to be remarkable and searchable to draw your buyers in and make them come back for more. Brainstorm a name for your store that's uniquely yours, but if you're feeling jammed or not happy with your name, keep in mind that it's possible to change it later.
4. Coupon Codes for Subscribers to Drive Revenue
How good is that idea? Ask your potential buyers to share products on their social profiles and tag 3-4-5 or a gazillion number of like-minded friends in the comment section. After that, share the screenshot in personal chat to get the coupon codes.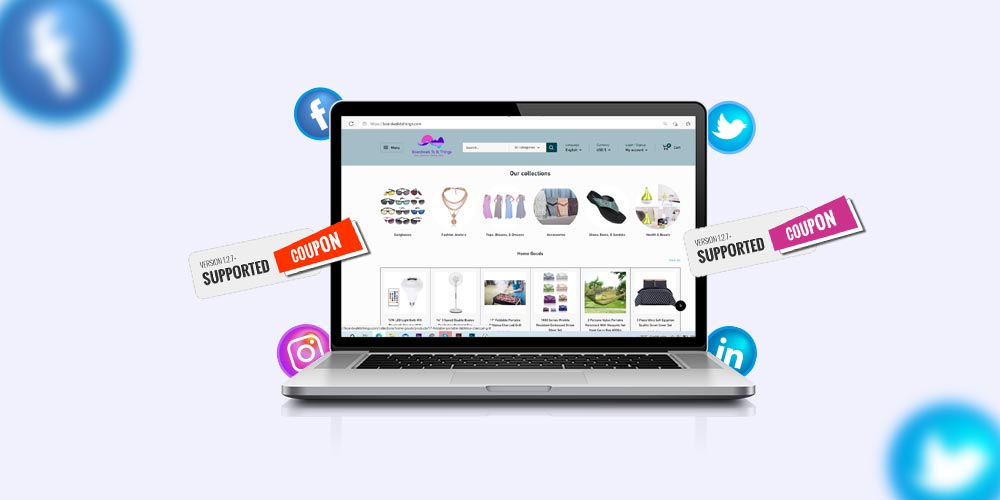 It becomes more comfortable for you to know and share coupon codes. These nomination campaigns work like crazy on the Internet.
Alternatively, use coupon codes to ask them to subscribe to your newsletter. You can make them work only at a minimum cart value. All of these tricks will help you to boost Etsy sales in 2022 or later if not more customers. Amazing! Isn't it?
5. Use Pinterest to Find Keywords
A massive chunk of the traffic of Etsy and Pinterest is female, and this is where your chance lies. Use Pinterest to dig keywords. See the below image.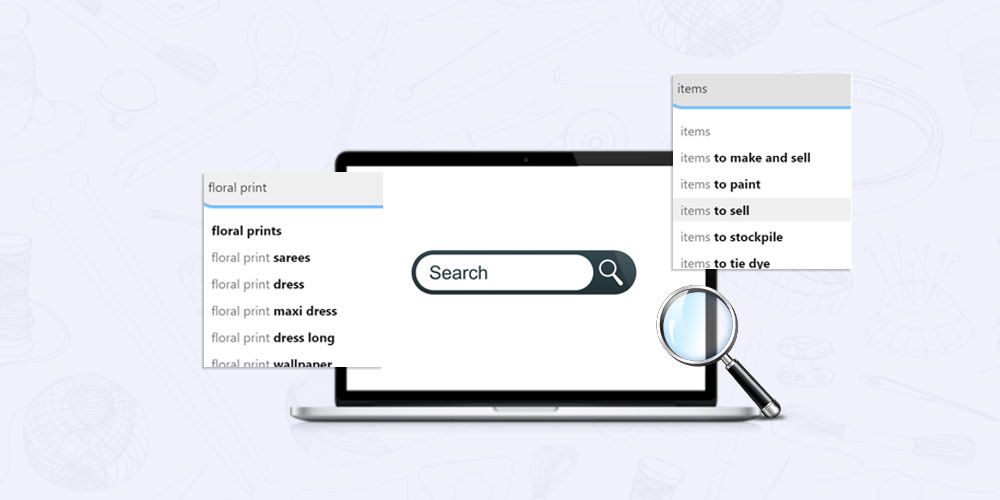 Intent-based keywords resonate with buyer psyche and help you to increase sales on Etsy in 2022
See all of the keyword suggestion comes when typing floral print →
Floral Print for Men
A Floral Print Pattern
Floral Print dress
These keywords can be inserted in your item's description or title, to attract laser-focused visitors who have a higher affinity to convert into customers than some random visitors.
6. Persuasive Product Descriptions that Sell
When you implement this, you will get to realize why the pen is mightier than a sword. Yes! With the customized description, you can resonate with your buyer's psyche and aspirations. You get to don their hat and let them know that you know what they want. It increases conversions, and as a result, increases sales on Etsy in 2022. Moreover, people are already doing it, take a look at one such seller's listing: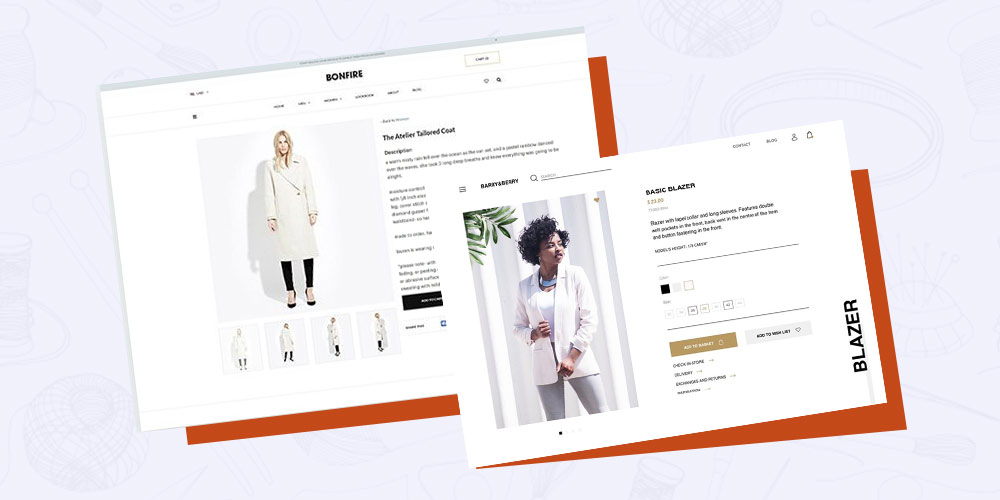 Aren't all of the unusual? Okay, if not all of them, but some of them are unusual. We know they're because other posts rant about keywords, Google, and other things but rarely bring their common sense to do the job. So yes, these are 7 (not 8). One of them was familiar (remember, Free Shipping Bait). So we kept our promise too!
7. Free-Shipping is the Cornerstone of Customer Delivery
Well, this is not as unorthodox as others, or let's be super honest; this is one of the most common practices adopted by sellers to increase the cart value. Decide the minimum order value to qualify for free shipping or come up with a price tag for your products where free shipping doesn't eat into your profits. Studies have revealed users prefer products with free shipping over those that come with a price. Therefore, Use Free Shipping to delight customers and, as a result, increase sales on Etsy in 2022.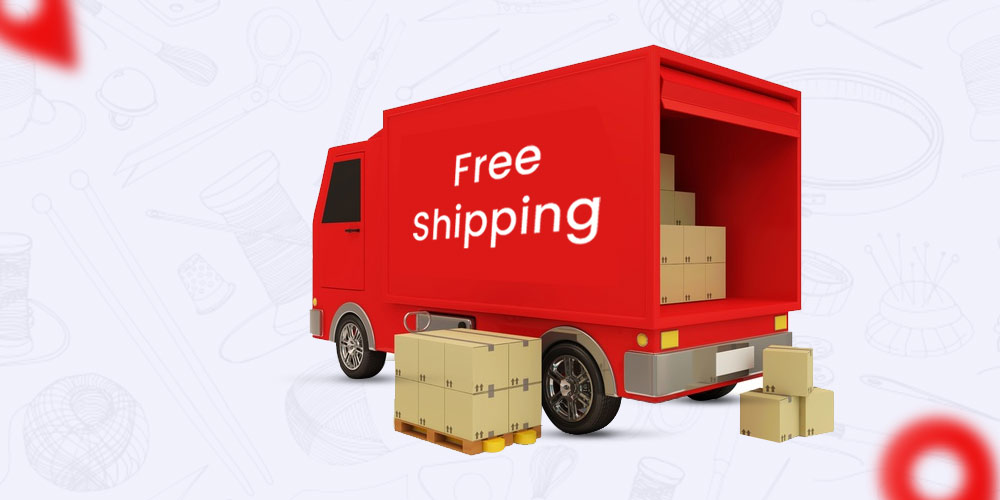 Bear the cost of shipping to use free Shipping to delight customers: While displaying results for any search term, Etsy's algorithm considers free shipping to show results. When you bear the cost of shipping, it invariably reduces the pricing than your competitors. The reason is that their products have shipping prices embedded in them. Moreover, it works as a great promotional tool.
How can free shipping increase sales on Etsy in 2022 and after?
Free Shipping for specific AOV: Many savvy shoppers add items to their cart to qualify for free delivery.
Buy two or more things: Up-sell through the use of a free shipping campaign.
A pre-determined time period: Offering free shipping during a specific time frame is ideal for increasing sales during slow periods — or offers further incentive during highly competitive seasons.
Since the Pandemic situation has raised the trend of online shopping. From masks to gloves, groceries to clothing, everything is available online, people are heading towards online shopping even for any basic needs. Etsy's Free shipping guarantee on orders enables an Increase in Sales and motivates shoppers to shop in bulk while they collect festive items during these months.
Shoppers actually love to see these magical words "Free Shipping" and do not want to spend a hefty amount to bring the products home. Handcrafted masks, Halloween costumes, home decorations items, and kitchen essentials will be on the major lookout as the holiday season brings in lots of feasts and celebrations.
What's most exciting about free shipping is that, while you will be busy garnering lots of new buyers, Etsy also improves your listing in the search results for related queries.
Free shipping is a win-win situation and when the festive season is around, you can not be luckier!
8. Clear and Crisp Return, Refund, and Shipping Policy
Just go through the below shipping policy? Moreover, notice that he doesn't want to take all of the responsibility for messing up. Look how he has mentioned that he works two jobs.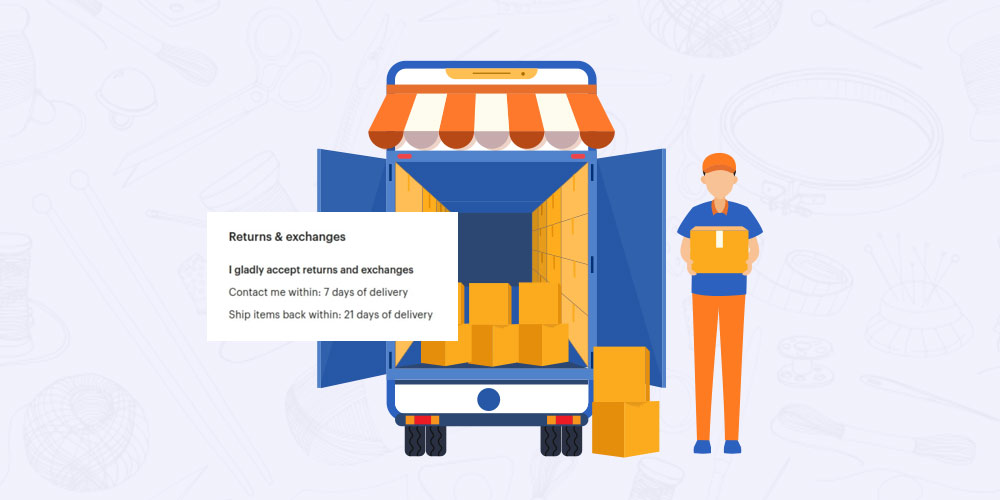 Moreover, it works! Customers who are purchasing are comfortable with his policies as they get personalized and cool stickers! You, too, can define your return policy if you're not a big-ticket seller. Although it doesn't help you earn money but save some, and as they say, a penny saved is a penny earned.
9. Offer Multiple Payment options
In a study conducted by Paypal, 42% of the respondents agree to have been influenced by the number of payment options available. Shoppers want flexibility and extensive options when it comes to payment modes.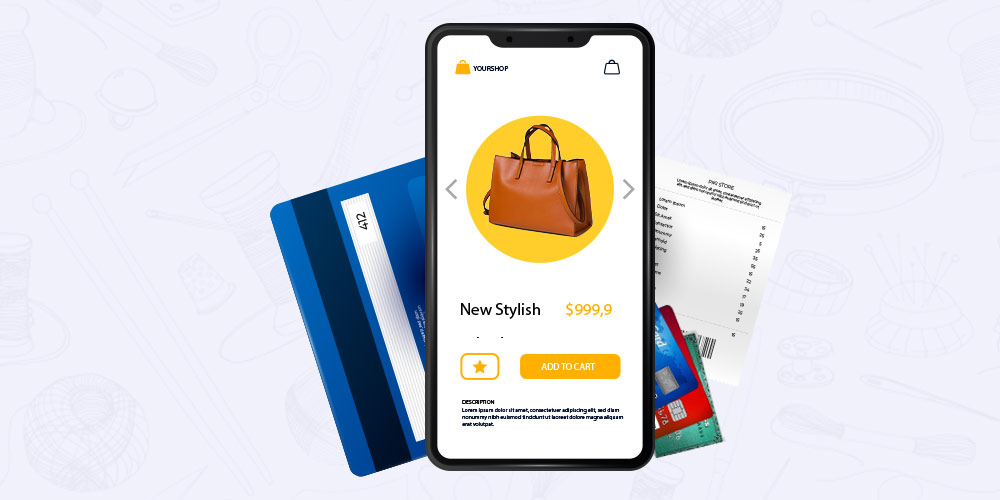 Therefore, more payment options correspond to a better conversion rate and boost sales on Etsy. Now ETSY accepts payment in installments, buyers can happily order and get the product from Etsy and they can pay in installments.
10. Etsy Ads and Promoted Listings
On average, one in every four rows of results on Etsy were reserved for sponsored Etsy promoted listings. Paid listings on Etsy to enable more chances to have buyers on your listed product. Adding to this, Etsy introduced Offsite Ads reforming the Etsy Ads.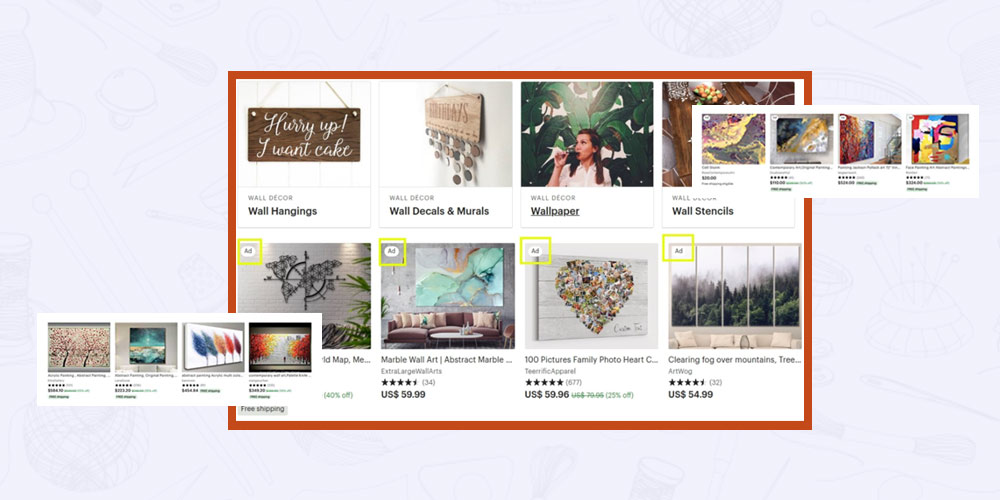 Earlier you invested in two different channels for the promotions, product listings, and Google Ads. But with the new update, you need not do that.
The new update is a relief for those, who feel;
Their Money was wasted, without any conversion.
Unable to find your product placements.
No control over advertising budget; rather with the same budget, you can promote your products on Etsy as well as other multiple search engines and social media sites, such as Google, Bing, Facebook, Instagram, and Pinterest.
Expect more traffic on your Etsy store from different sources, be it search engines like Bing, Google, or Social Media like Facebook and Instagram.
It works like the CPC model, where you pay only when the buyer clicks on the Ad and buys within 30 days of the Ad.
All sellers, who have made more than $10,000 in the previous year will be enrolled automatically in Offsite Ads. However, if the sale is less than $10,000 last year, you can opt out from offsite ads.
11. Ask your Customers for a Review
Does it need to be explained? Reviews are not only social proof; the impact your products have on the targeted audiences but also an important ranking factor for your products. It proves that your products are highly successful.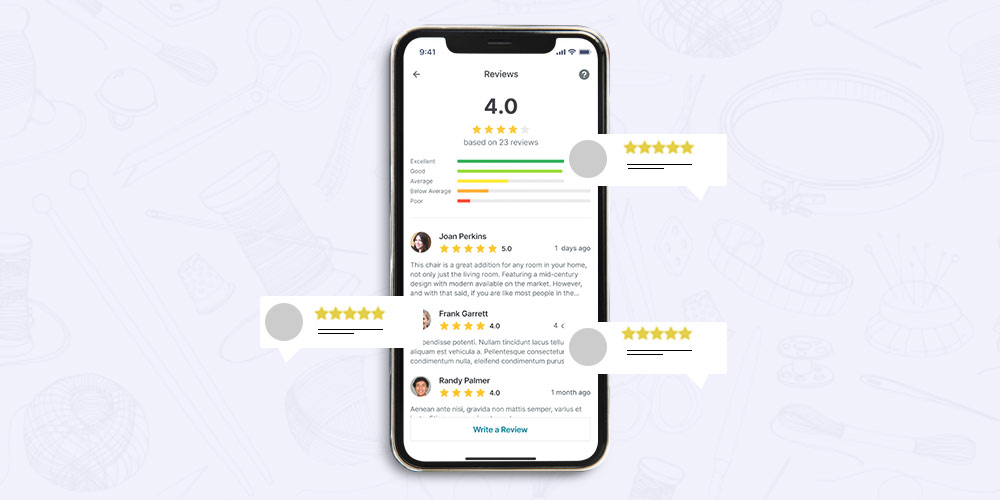 As the majority of the marketplaces include positive experiences in their search result display algorithm, Etsy is no different. Therefore, the more the number of positive reviews, the more increase sales on Etsy in 2021.
12. Add a Social Cause to Buy
It's been a significant fact that today's marketing era is about stories. Stories that resonate with buyers fulfill their aspirations and inspires and motivates them to contribute. Since it is home to artisans, support a cause through your business.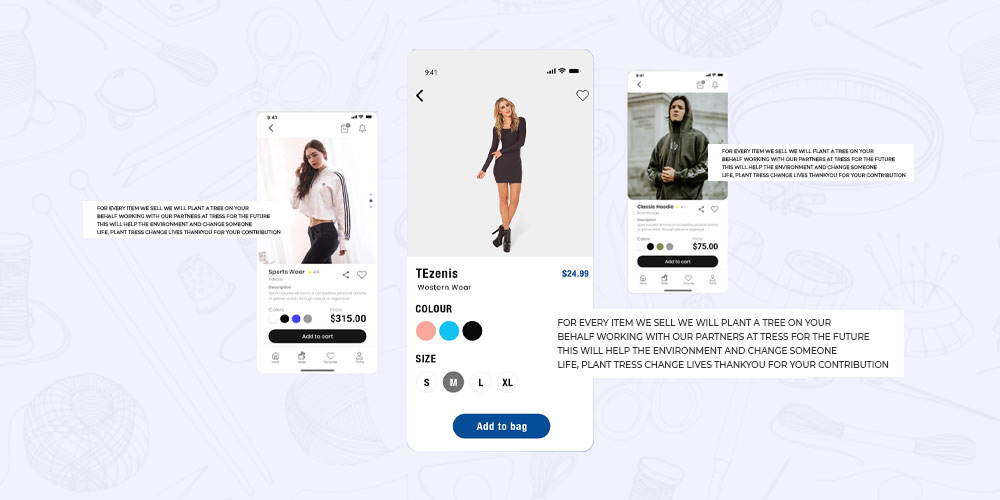 Adding a reason which you believe also motivates the buyers. It makes them think that they're not only making a purchase instead of making a contribution to the cause.
13. Acknowledge the Power of Creative Packaging 
In earlier times, if the packaging was durable and served its purpose, there was nothing to worry about. Soon enough, companies realized that the more enticing that the packaging looked visually, the better the product sold.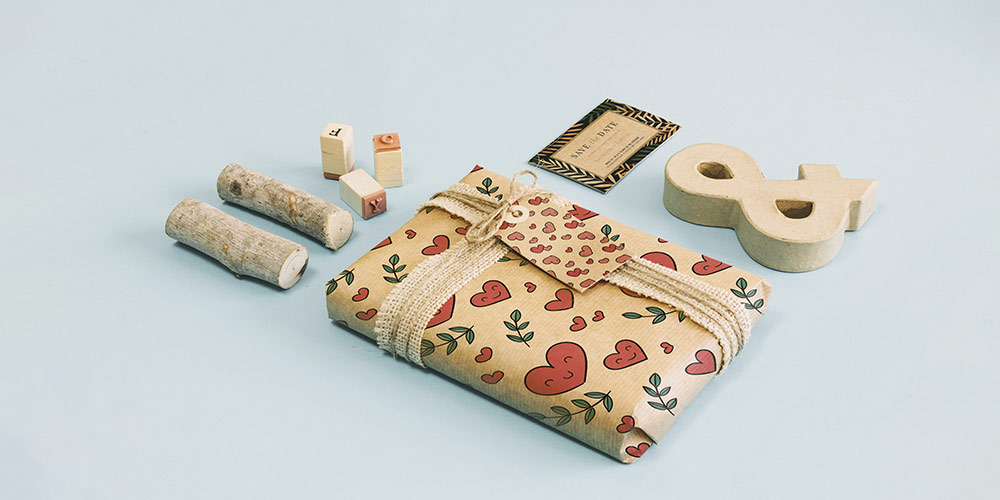 Etsy being an artistic marketplace needs packaging to be part of the creative process to create something that can flaunt your brand and be unique enough to help your package be seen and remembered over your competitors. 
Have you seen the unboxing of products on Instagram? The packages are so attractive that we also feel curious about the products inside. This is what creative packaging does to customers and also to the brand image. 
A perfect key point to be included in your Etsy tips and tricks!
14. Offer Direct Consultation to Customer
Consultation is the consideration stage in the buyer journey, and an excellent discussion can make customers move forward in their purchase journey. A seller at Esty offered the option of phone consultation and the details in the product description.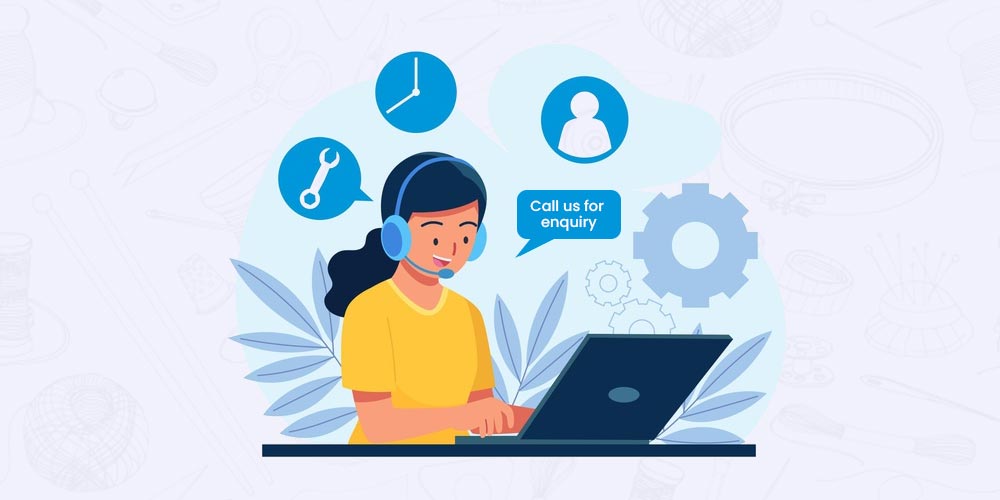 You, too, can do the same to convince the buyer in addition to writing a personalized and detailed product description; it surely will boost sales on Etsy.
15. Make your way to their Mailbox
Another common way to entice potential customers is by offering them content tailored as per their interests and needs. The newsletter lets you do that, and Etsy enables you to put a newsletter subscription in your product description.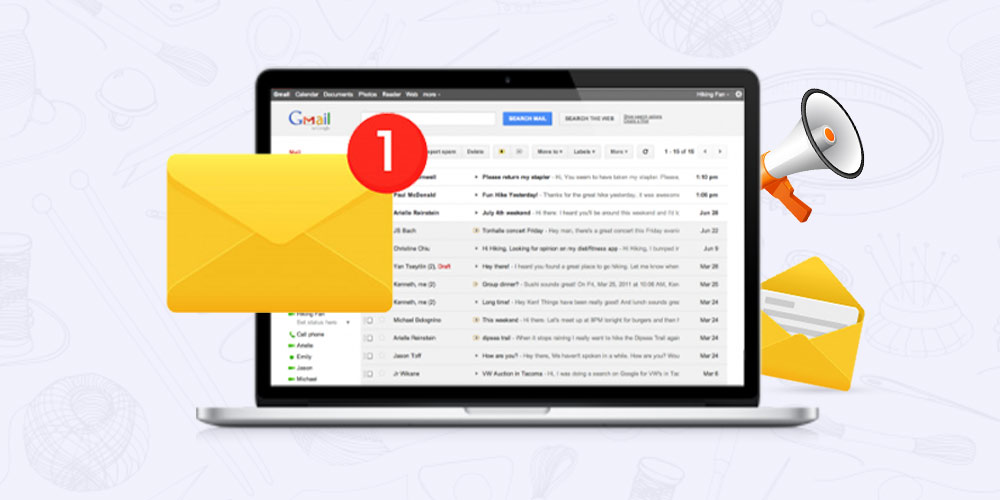 Email marketing has the same benefits as social media. The only exception is that you can engage your targeted customers more frequently on social media than by sending out targeted emails. However, hey! Email Marketing has conversion rates like no other trick in the bag.
So send away your killer giveaway campaign; offer discount codes (only for opting-in) and many more through targeted email marketing campaigns.
Therefore, if you're able to increase the email follower count, then remember email marketing still has the highest ROI among all the digital methods. Thus, email marketing can be the answer as to how to increase sales on Etsy in 2022.
Yayy! The festive season is right around the corner and this couldn't be more exciting. Watch our Webinar on Etsy Festive Planning and make sure you make the best of it! 
16. Customer Satisfaction with Customized Products 
Esty has now enabled the sellers with POD(print on demand) products, to sell on its platform. Now you can sell your own custom designs on various types of products, custom printed T-shirts, Mugs, Cushions, etc. You can also sell gag items and all sorts of designs you want to until it has no copyright issue. Once your Etsy shop is set up you can connect with the POD service.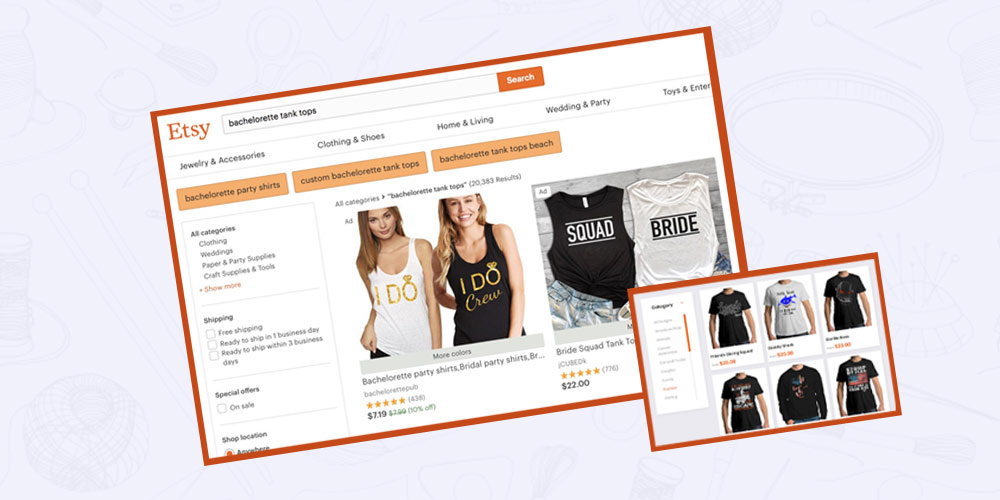 There are various companies, one of them is Printify, that offer help to POD merchants, from sourcing the base products to designing, printing, packaging, and fulfilling the orders of customers on Etsy. These places help you with a huge catalog and quality products to add gems to your shop and make it yours with creative and custom designs. Most of their manufacturing partners are located in the US or UK.
Therefore, use this feature to offer a highly personalized experience to your customers and get the taste of increased sales on Etsy.
17. Streamline your Operations with Express Delivery 
Did you know the most significant factor behind the success of Amazon Prime, it's the promise to deliver the products within two days. See the below stats for confirmation.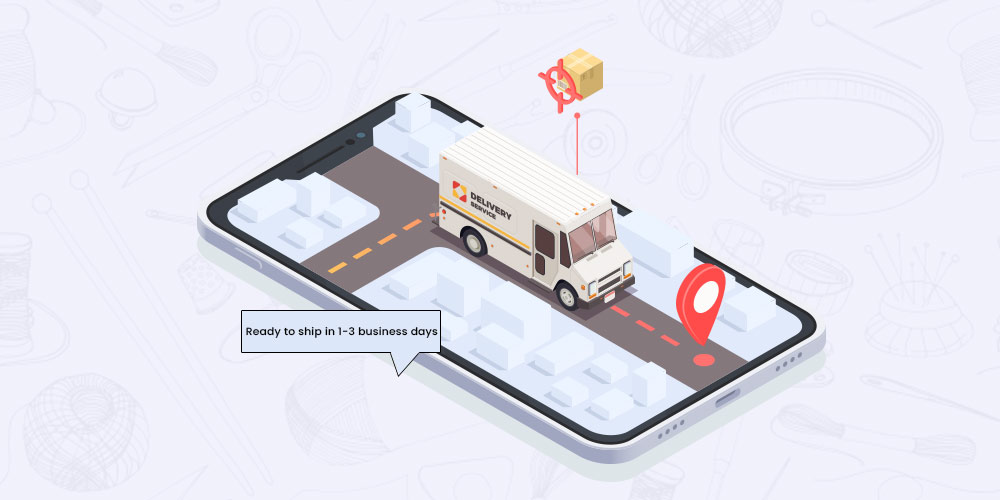 Express Shipping can be a make-or-break game.
First of all, it displays your listing among the top results. After that, if visitors find the product's content convincing, they hop on it. The conversion rate takes an upward shoot. Furthermore, the overall effect is the increased sales on Etsy in 2022 and after that. Though the data mentioned above is a bit old, nevertheless, it proves the point the point that faster shipping is the stairway to heaven. A lot of Etsy sellers also provide express delivery and taste success.
How much does it cost to sell on Etsy? Learn here.
18. Branding that is loved by customers globally
When you think of online purchase, Amazon pops up in your mind the same is what we call the effects of Branding.
Establishing your product persona in the market is the necessity of the times, which is achievable by efficient branding methods.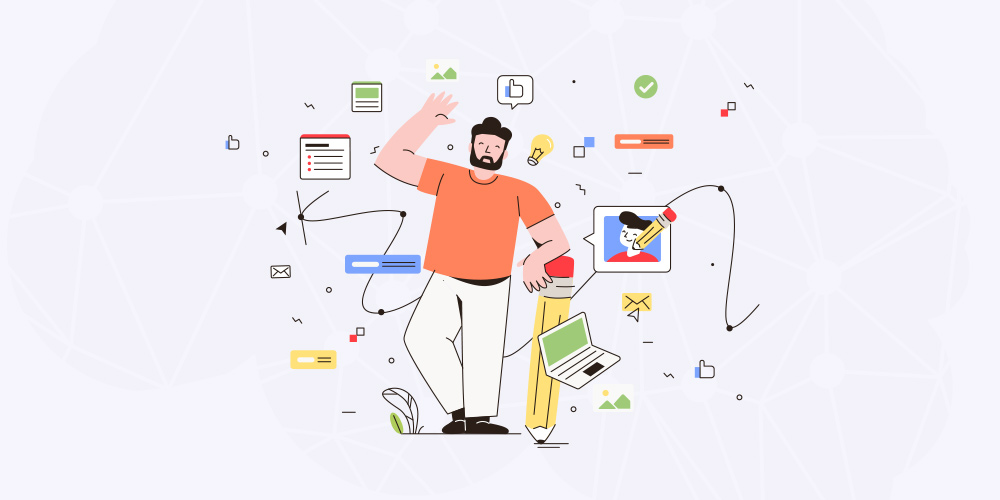 A well-taken image can do marvels for your brand on Etsy. When the quality is high, attractive product images relay a sense of credibility, intimacy, and inspiration for brands in a matter of seconds. 
And if you feel stuck, remember one word that will help you swim your way up i.e., SENSE OF CONNECT, as we stated previously terms like customized, creative packaging, user-friendly policies etc. These are the Unique Selling Points for your brand.
19. Make your Return and Exchange Option Seamless
The opportunity to return and exchange the product invariably increases the conversion rate. Also, a more extended window to return the products, the higher the conversion rate. It busts the myth that customers return a large number of orders for the extended return period.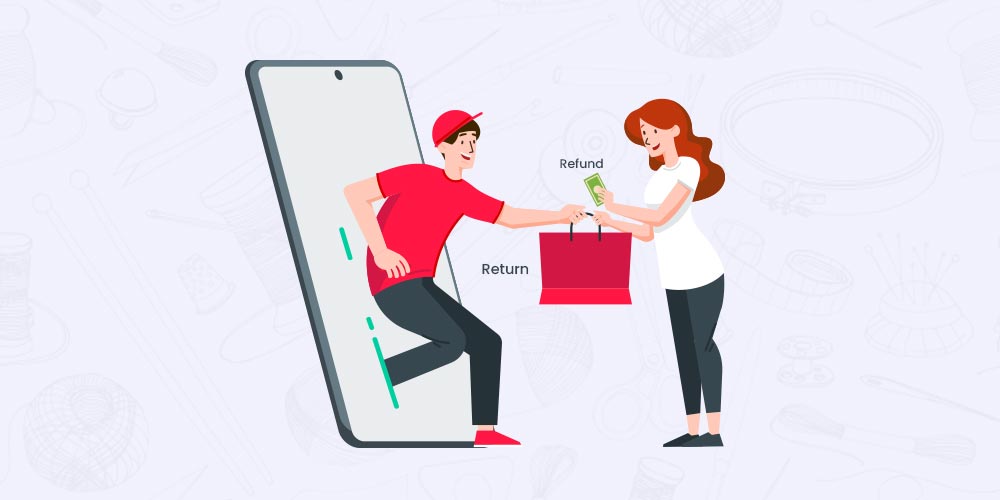 The study conducted at Naveen Jindal School of Management, University of Texas, discovered the endowment effect. It postulates that the longer the buyer keeps the product with him, the lesser is the probability of the return. Amazing. Right?
Another ingenious way to reduce your return is to offer exchanges on the relevant products. The exchange imprints a positive effect on the buyer's psyche, and you're able to get some lousy money off your balance sheet.
20. Increase Customer Retention with Cross-Selling
Since Etsy's business offers sellers an option to include a hyperlink in the product descriptions, it is an excellent opportunity to provide links of similar or complementary products in the product description.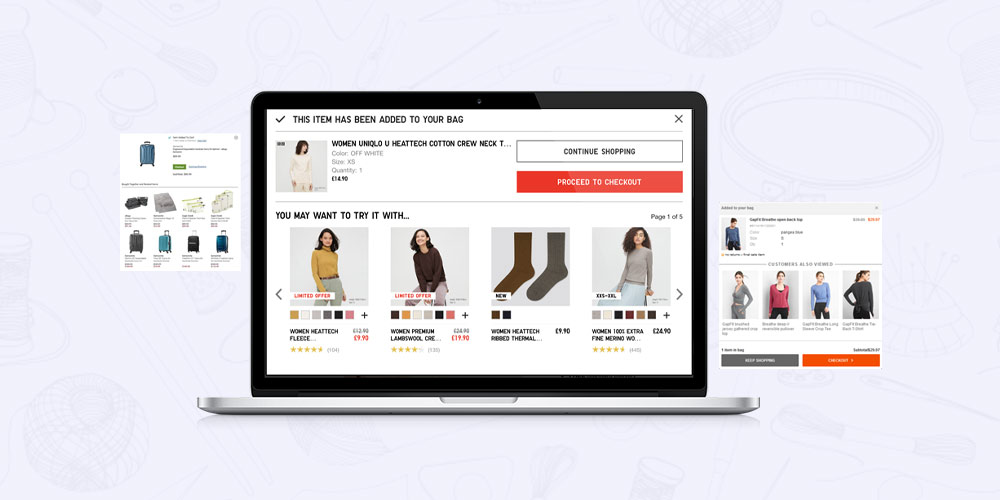 Therefore leverage this opportunity to put the links of your most popular products or products that belong to the same buyer-persona or interest group to boost sales on Etsy.
21. Combat Abandoned Shopping Carts with Etsy Discounts and Freebies
Think widely, What is significantly draining your profit potential? If you sell online, it could undoubtedly be shopping cart abandonment. It doesn't matter whether you sell one product or thousands; you've probably encountered it: people exiting your site after clicking the Buy Button but before placing the order. And if your numbers are high or your margin small, it can cut your profits.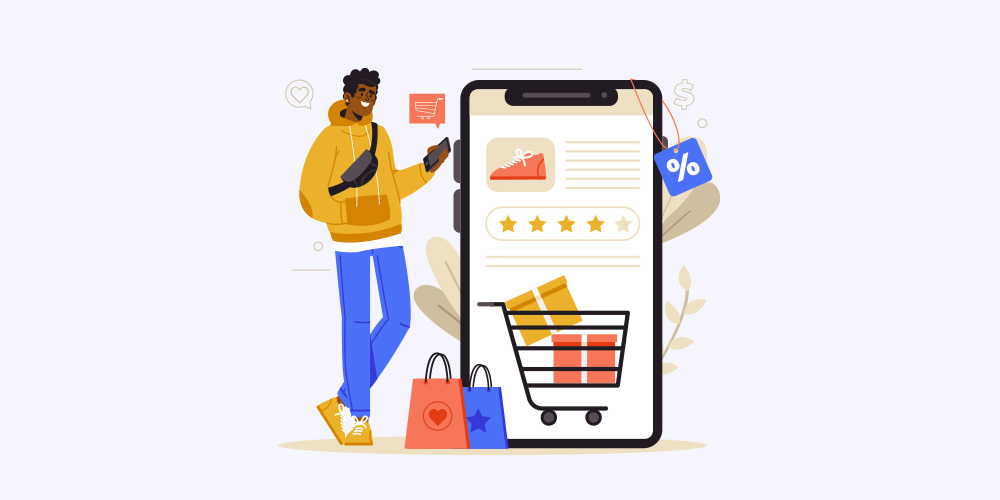 But Etsy sellers have one major advantage over merchants who use other platforms to sell their items – and that is sending abandoned cart campaign mails on Etsy, which is entirely free.
What can be offered to Etsy buyers through Etsy discounts?
Percentage off: Etsy sellers can offer their customers a discount on the products in their cart.
Fixed amount off: Sellers can offer customers a fixed amount off on the selected products.
Free standard shipping: Sellers can offer free shipping on items from their online stores, which means that the customer won't need to pay a shipping fee.
When talking about freebies we mean Complimentary gifts or cute notes along with your products. Trust us people love getting surprised, and spreading little smiles through your products are the best way to do so.
Aren't these effective tips and tricks for your Etsy store?
Do let us know in the comments, were these tips known to you already or are you going to employ them! And we will keep updating this blog as and when we find some unusual trick which we want you to know!