Is Selling on Etsy Worth it? Pros & Cons of an Etsy Store
Running short of time? Get PDF of the blog in your mail.

Play Now
Is Selling on Etsy worth it?
This question may have popped up in your mind since Etsy is uncovering lots of changes and is also gaining a tremendous momentum of sellers as well as buyers lately.
If you are selling on Etsy, you must be among those creative enthusiasts curating the notable and most artistic pieces of Art, Handicrafts, and Vintage products, and you definitely want to be recognized and sell well.
You must have gone through multiple blogs and articles to get a hunch of what is going on there, and there is a significant chance that you as well have come through the news of many sellers leaving Etsy.

There is a significant chance you would have been asking this question to yourself after going through the whirlwind of poles apart opinions on Etsy being published every day. And by this point, you may have started questioning your idea of selling on Etsy.
We will help you out of the whirlwind and answer all your queries regarding the new stuff going on. 
In this blog piece, you will find all that concern the Etsy sellers and upon which it highly depends whether you want to become an Etsy seller or not. You will come across what are the major Pros and Cons of selling on Etsy.
Learn how Etsy and Shopify are different, and how can you scale your creative business using both! Check here.
Is Selling on Etsy Worth it?
You are aware of the most creative & imaginative marketplace — Etsy. But it is crucial to find if selling on Etsy still is the best match for you. Etsy sellers mostly review the below features, and you must be very curious to know what it unfolds:
Etsy Listing/Renewal Fees
What's Pros: In terms of Etsy Listing Fees, Etsy is really among the favorite marketplace of many sellers because it asks just for 20cents/listing for four months. If you are a newbie on Etsy, this fee is nominal.
You can enjoy your listings on Etsy for 4 months at a stretch after which you are to pay the renewal fee of 20cents/listings again.
What's Cons: The major setback you suffer also comes from recurring listing fees. Etsy is the platform for the Creators, the Manufacturer of hand-made articles. When it comes to paying the fee every four months on individuals listings, it becomes costly for the artisans and artists to cope up with these fees.
What's Catch: If you are a budding seller on Etsy, you may experience a lot is being charged from you. Although this may be true, the perks of this are you get a very targeted audience and niche for your listings.
With 39.4 million buyers, you are sure to get discovered if you create a unique and lovely product that sugar-coats the eyes of buyers.
Free Shipping Guarantee Etsy
What's New: You must have come across all this hullabaloo created by Etsy in the wake of 30th July 2019. If you are already a seller you must have received a letter from the CEO of Etsy Josh Silverman stating —
"Shops that offer free delivery on orders $35 or more to US shoppers will be prioritized in US search. To help US shoppers to find more items that are delivered free within the US."
What's Pros: According to the initial testing by Etsy in May 2019, shoppers on your Etsy store are 20% more likely to complete their purchase when the item is marked as delivered for free.
If your products are outstanding and you aim to earn more, then you can mark up the price of all your items to $35 or above and tag it as 'available for free shipping.'
In the latest update, you will also be able to price your product according to the free shipping guarantee campaign by the 'Smart-Pricing' tool on your account. In addition to this, you can either go for 'Bulk Editing' on your listings price or 'Individual Pricing' of the products that are below $35.
Etsy will also begin to prioritize these items wherever Etsy advertises in the US—in email marketing, social media, and television ads.
What's Cons: Since this update came into force, sellers like you are continuously mumbling about Is Etsy Reliable?
Survey Says:
In a survey done by EcommerceByte of Etsy sellers regarding the recent push from Etsy to mark their products with free shipping gave precise results. The study revealed that about 75% of sellers do not wish to be part of Free Shipping Guarantee.

Impact:
Professionally, If you want to earn more, it is the best idea ever for the listings below $35. But ethically, if you are selling locally in the U.S, the buyers are going to pay more than they were because the shipping cost would have been less.
On the other hand, If you sell internationally, the buyers have to pay the extra cost + shipping cost just for a product that is not worth that amount. 
There is no such thing as "FREE" shipping and I don't believe lying to my customers is moral — An Etsy seller
What's Catch: When you become an Etsy seller, the primary help comes from their detailed and very descriptive 'Seller Handbook.' You can enjoy the 'Smart Pricing' tool on your dashboard itself. This tool helps you to decide and calculate your price accordingly. Try the Free Shipping Guarantee for your Etsy store.
Other than this, If you are also selling internationally, then the Seller Handbook also helps in developing the International Shipping Strategy for your listing.
Etsy Ads
What's New: The second-third quarter of 2019, marks the quarters of significant updates for Etsy. Late in August, Etsy came up with the Etsy Ads, making a consolidated platform with paid advertising options like Promoted Listings and Google Shopping Ads. All of a sudden, your dashboard is updated, and it reflects a toggle for Internal and External promotion with a switch of On & Off.
What's Pros: You have your Etsy store, all setup, and you are earning a considerable amount too. However, there are chances that among fellow sellers offering incredible products, you might get lost in the 250-page search results of listings. You can pop yourself up with Etsy Ads — Spending a targeted budget over Etsy as well as Google Ads.
Etsy reserves 4 rows for the Etsy Promoted Listings on every page of search results.
What's Cons: Earlier, you were the master of your daily biddings over Promoted Listings and Google Shopping Ads in your Etsy Store. The new update changes the idea of optimizing the listings to maximize its visibility across the two platforms: Etsy & Google Ads. 
Since your listings are now being advertised across two platforms, you can no longer customize your bids. — Etsy Seller Handbook
What's Catch: Since Earlier, your budget was restricted and only regulated by you, but now your estimated budget is optimized according to reach and visits. If your listing is performing high and getting more clicks, your ad campaign will not stop following its completion; instead, it will continue surpassing your budget, and the excess amount will be adjusted every month.
You can grow more traffic to your Etsy store with Etsy Ad. Become an Etsy seller today, set-up the advertising campaign the way you want.
Personalized Storefront (Brand Building)
What's Pros:  You can become an Etsy seller and build your brand at the same time. You can be so creative when it comes to the manufacturing of your product, as well as creating listings on Etsy.
The more you detail about your store, your purpose of business, your uniqueness in the process of making, and talent, the more traffic and conversions you get. Etsy lets you create a very personalized storefront. It is so easy to set-up a store on Etsy.
If it's handcrafted, vintage, custom or unique, it's on Etsy. Explore what you can sell on Etsy to become a brands.
What's Cons: You will have a good time setting up your store, but it may be a cumbersome task. It becomes more hectic when you have your independent store to manage. If you are also selling on other marketplaces, too, like eBay, Amazon, and Walmart.
The listings details on Etsy are usually more lengthy; it asks you to fill-up every single aspect of the product. If you are a full-fledged seller managing all of your stores, building a brand and storefront on Etsy will eat much of your time.

What's Catch: Etsy is the only marketplace that lets the artists bloom and build their brands.  Above is a bestseller in Jewelry Category MignonandMignon, you can see how patiently she has curated her store about and policies.
You are sure to reach out to the niche customer base because all Etsy deals in are Art, Handicrafted, and Vintage products. You can try integrating your Etsy store to your independent store; this will help you manage the cumbersome task of selling.
Etsy SEO — Search Algorithm
What's Pros: Etsy has a powerful SEO that governs the listings accordingly. Based on a particular factor, it compares your listings among the listings of your product category and chooses the best one to pop-up on the first page when the buyer search for a query. If you master the game of Etsy SEO and get all your Etsy listings right with optimum keywords and relevancy, you can get the first place.
As soon as the buyer make a search, Etsy process it on two factors — Query Matching and Ranking.
What's Cons: Your listings may tend to suffer more if they are not appropriately optimized what most of the sellers who have left Etsy have stated that they have been unhappy with the frequent changes in the SEO algorithm of Etsy.
If your listing components like Title, Description, Shop About section are not keyword optimized, you are likely to suffer, and your listings will not show up in the search results.
Want to soar high on sales, this festive season?

Watch our Webinar on Etsy Festive Planning and make sure you do!
What's Catch: Is Etsy reliable when it comes to the SEO part, the answer to this depends upon how well you curate your shop on Etsy. If you are up-to-date with the Shop Improvement and Etsy SEO, your major competitor's listings quality, and your customer preferences, you can do well and gain much traffic to your listings.

It's a known fact that if you want to build your brand, you will surely want to mention your website and other social media platforms where people can reach you and see your showcased creations that may not be listed on Etsy.
Now that you have collected some ideas about how good the Etsy Marketplace can be for your online creative storefront; Checkout the video to get a review on all discussed above.
Have you made your Decision?
The points mentioned above were the primary reason sellers are confused about 'Is selling on Etsy worth it'?
Totally empathizing with all the sellers who have left Etsy for the reasons mentioned above. You can yourself decide as Etsy always keeps evolving to be a better platform for both sellers and buyers and has still pacing toward the most popular marketplace of the world.
If you have something unique to offer, and you want to come up like a brand out of your creativity. Etsy is definitely worth your try and time.
How to Develop New Products on Etsy
In the meantime, you will be so lost and forgotten if you don't keep updating your shop with products regularly. Uploading new products never lets Etsy forget you, plus you will always be on the mind and in the eyes of the random browsers gaining a fair chance to grab their attention.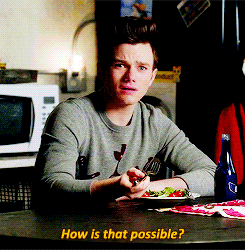 If this is the question running in your mind, let us give you the answer.
To know what to create, you need to know which items of yours have been selling best.
Go through your sales records.
Keep track of what's trending.
Don't go on creating a new line of products entirely. Try to jazz-up your present idea a bit and you are good to go.
E.g., the same theme on different products or similar products with a few various designs and ideas.
Ask for opinions on every single move
You are going to become an Etsy seller, or most probably have already set your shop on Etsy. Remember, each minute you waste over-analyzing and loping for everyone's opinion, you are not earning any penny, which means you are slightly losing it.
You need to make your own decisions and make it quick.
Keep track of your Competitors
Okay, this is a no brainer. If you still haven't started keeping track of what your competitors, you are probably living under a rock. It is imperative to see what your competitors are doing. There are a few things that you should take as pointers.
What are they selling?
Which ideas are they coming up with?
What are their best sellers?
How they describe their best seller items?
What is the sales price of those items?
How have they set up their Etsy store, and what's missing in your shop?
Check out every single aesthetics of their shop and take notes.
How have they done their product listing?
Keeping notes of all these points and plan ahead of your competitors to boost your sales. You will find yourself is Etsy reliable or not
Tired of reading and researching? Treat yourself with this informative Podcast answering Why should you care about Etsy! Listen Now!
Where to Start?
Although if you still are uncertain that 'Is selling on Etsy worth it or not,' you can have a robust platform and spawn your store on Shopify. You can sell your creations on Etsy and generate backup earnings while your site flourishes on Shopify.
We have tried to cover up all the points on why do people doubt selling on Etsy and how you can avoid doing that.
We have all that you need to create your own Shopify store. Visit our site and check out more. Also, don't forget to take a look at our Etsy services.