Guide on Progressive Web Apps for eCommerce
Running short of time? Get PDF of the blog in your mail.

Play Now
Progressive Web Apps are getting so much hype in recent years. Many experts even helm it as a game-changing solution for eCommerce enterprises. Being a relatively new technology, PWA is getting immediate traction from many big brands. In fact, big brands are producing incremental results after building PWA for business. But small and medium businesses are still lagging in starting this technology.
If websites and native apps ever have kids, we will know them as Progressive Web Apps.
For small businesses, investing in technology is always tricky. After all, SMBs do not possess the big purse of a brand. They will not invest unless they get something in return. So here is a guide on Progressive web apps for eCommerce. In this post, we will give you an insightful view of what PWA websites are all about, features, benefits, the difference in PWA vs native apps, and how it helps business websites?
Topics Covered:
What are Progressive Web Apps?
Progressive web apps are a technology of developing websites that look and feel like mobile apps to the user. It takes the best features of native apps and combines them with the elements of a website to create a web application. The primary approach is to provide a user experience on par with native apps on the website across all platforms. We will also take an overview of the interesting similarities and differences of PWA vs native apps in a while. So hang on till then.
Avail the exclusive guide book on Magento 2 PWA completely free–An introductory guide to Magento PWA Studio for eCommerce
For instance, Magento PWA Studio uses visually interactive elements to create an app structure and takes service workers and API features of websites to create a web application. This makes Magento 2 PWA a highly customizable and engaging Omni-platform solution. Progressive web applications work equally well on mobiles and computers. It offers the best of both worlds in a unified solution.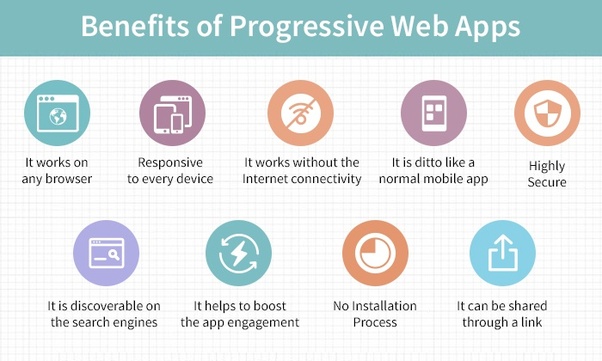 Why do you need PWA for eCommerce?
Smartphones bring over 55% of internet traffic today. If we just take eCommerce traffic, the number gets even more dominating. This illustrates the undisputed significance of the mobile-first approach in the eCommerce industry.
One more interesting aspect is that eCommerce apps are working but only limited to a loyal consumer base. A hefty majority of first-time visitors come through mobile browsers. So mobile apps were not bringing any new consumers to the business.
Consumers were losing interest in the mobile web even though they dislike congeing their smartphones by downloading bulky apps. Who wants to compromise the mobile's performance? They do not spend plenty of internet data for the sake of app trials.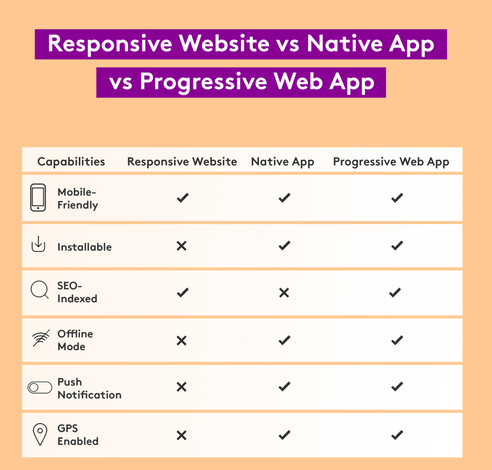 The image above states clearly that progressive web apps are overcoming all drawbacks present in websites and native apps. They are drawing the attention of the audience more than their alternatives.
Key components of Magento PWA Studio
Magento PWA has 2 key components. These two components work separately as independent units connected through API which keeps the flow of information between the front end and the server.
Service worker –

Service Workers enable JavaScript to function at the back end of the PWA. Service workers carry out some important background tasks such as preloading the content using predictive analysis of the cache, delivering push notifications, and synchronizing the data in cache memory.

Web App Manifest –

It is the JSON file that keeps the format of presenting the web application on the browser. It makes PWA adaptable, interactive, and engagement-friendly along with crucial features like add to the home screen, etc.
Learn more: The importance of PWA 
What is headless commerce, and what makes it different?
The concept of headless commerce arrives from making the front end and back end can operate individually. Thus front end which is the application interface can operate the functions without the back end, i.e. service worker, and save progress. It simulates the process and takes much lesser time to load up. Therefore, headless eCommerce can always deliver better overall performance and improve user experience.
The aim of progressive web apps was to provide a web solution that works like a charm on smartphones and computers. But being progressive truly blesses PWA with a splendid ability to work flawlessly no matter if internet connectivity slows down and even offline with no connectivity at all. This enables progressive web apps to save progress offline up to a certain extent until the internet reconnects.
Read more about the technical details of PWA Studio here.
Features of PWA
PWA uses a responsive framework to make the pages adaptive to any device. The web pages in this PWA use interactive layouts and visually engaging design, helping to elevate user experience nonchalantly across all platforms.  A diverse range of features of PWAs made them responsive. Here are some of those key features of PWA that make it an extremely promising solution-
Responsive design – It can adjust the web page according to the device being used for the browser. This responsive design is one of the main features of PWA.
Content Personalization – Cache memory to save the content of a webpage & use it even without internet connectivity. This reduces the page loading time to a marginal value.
Add icon to home screen – It enables a website to create its launch icons and adds them to the home screen of the mobile. The even better part is that SMEs don't need to force visitors to download any app. Still, SMEs will get audience outreach equal to native mobile apps.
Light & data-friendly PWA- optimize the website in a way that works fast and fluently on mobile browsers. The loading time of the website goes down to negligible value. Cache data stores a few specific dynamics of a webpage that do not load each time you visit the page.
Interactive web interface – The PWA elevates the user experience of the website with its interactive user interface and intuitive layout. It gives an impression of native mobile apps to your visitors.
Search-friendly PWA- Being a website at its core follows a very well-structured content layout. This makes PWA technology very SEO friendly.
Read More-Build PWA for eCommerce and increase business growth
What are the benefits of PWA for an online business?
PWAs offer a number of benefits to eCommerce websites. These are serving a great browsing experience on mobile as it does on computers. It does not fail or disappoint to deliver what it promises to offer. If we list a few of the major benefits of PWA, they will be:
Works on all platforms –  To put it simply, PWA works on browsers, whether it is Windows or Android makes no difference to the application.
Adapts for device configuration – Progressive web apps adapt according to the user's device. So it works with equal efficiency irrespective of the size of the display screen or hardware configurations of the smartphone/computer.
Fluent and smooth – Because of its small and compact size, PWA can deliver a flawless user experience with no significant processing issues.
Reduces bounce rate – Progressives web apps are infectiously charming to compel visitors for staying on the website for more time even if they don't intend to buy anything from the website.
Enhances consumer outreach – These mobile solutions provide access to anyone, and all user needs is a URL. Websites have better penetration because of convenient accessibility.
Increases consumer retention – It is not just good in reducing bounce rates, but it is also a great way to keep old users who abandoned you in the past.
Consistency in user experience – It works in consistency with the user experience after the first visit of any new user. The personalized content is in alignment with the data cache and uses it throughout all channels. 
Improves conversion rate – PWA provides sufficient attributes to create a satisfying user experience. In case, you don't know, a satisfied user is easy to convert.
Read more – Benefits of Progressive Web App & Challenges
Progressive Web Apps vs Native Apps
In a comparative study between PWA vs native apps, we can see both seem very similar, though they are very different, to begin with. They have functional differences, yet you can't ignore certain similarities in their appearance. But one thing that you need to understand is PWA is not an alternative to a native app. This is not a logical assertion. Wonder why? Alright, let's go through the contrasts and similarities between PWA vs Native apps.
Similarities in PWA and Native Apps

Both offer a very charming visual interface and engagement friendly design. This instigates the user's interest and keeps him hooked for a longer duration, albeit from seconds to a few minutes.

Progressive websites can create home screen icons for direct access to the users the same way as native app icons function.

Both PWA vs native apps stand neck to neck for the ability to seek attention. They are both capable of sending push notifications. It works really well as a sales trigger or tool for customer retention.
Differences – PWA vs Native Apps

Users can install Progressive Web Apps without downloading it. With native apps, the user needs to download them first and then interact.

PWA saves a lot of data and easily works at poor internet speeds. If you pit PWA vs native apps, PWA has an enormous advantage in internet compatibility. So much so, that Progressive web apps save progress in offline mode and update them whenever the internet is accessible later. Native apps need decent internet speed in order to work conveniently.

One of the big differences between Native apps vs PWA is in their self-dependency. Mobile apps work independently on the operating system, while PWA can't and hence work on browsing apps.

PWA is a tiny compact web application and saved as cache memory. While native apps are a lot bigger and occupy some space of the memory storage.

In comparing PWA vs Native apps on their quickness, PWA is much faster and less complicated, while native apps need a lot of permissions from the user to operate completely.

PWA is simple to search on Google. But users can visit it using the URL. Native apps do not fall under the spectrum of search crawlers and available only through app markets.
Read more – Progressive Web App Vs Native App: What is better for business?
What are the advantages of PWA over native apps?
First, it should be very clear that using PWA Magento 2 is not a substitute for native mobile apps. For instance, Magento PWA Studio offers a more versatile solution that is reaching a much wider audience than apps. There are certain factors which were drawback for native apps because of the necessity to download its first approach.
PWA gives some unprecedented advantages to eCommerce, which is struggling to penetrate mobile audiences despite putting up their own native apps in the app stores. Some notable issues with native apps that progressive web apps resolve are : 
Issues with Native Apps which PWA resolves
Poor Discovery – Mobile apps are only available on app markets and do not show up in the results of the search engines. This hampers the audience outreach of native apps.
Installation Fatigue – The app market is a mess as thousands of new apps keep piling every day. Users are not downloading apps and always looking for alternatives.
Depleting Loyalty of App Users – Even users who download new mobile apps, don't keep it for long. Users uninstall the native apps within a week, while many people actually delete them in some time.
Examples of successful PWA by top brands
Progressive Web Apps are a pretty recent innovation. Yet there is a long list of websites that are successfully growing after the transition to progressive web apps. This is a game-changer for most, and therefore many top brands are willingly adopting PWA Magento 2 for their websites.
The successful examples include a wide range of websites from eCommerce marketplaces, social media platforms, online booking platforms to local listing sites, and plenty of others. You will know many of those brands.
Twitter Lite PWA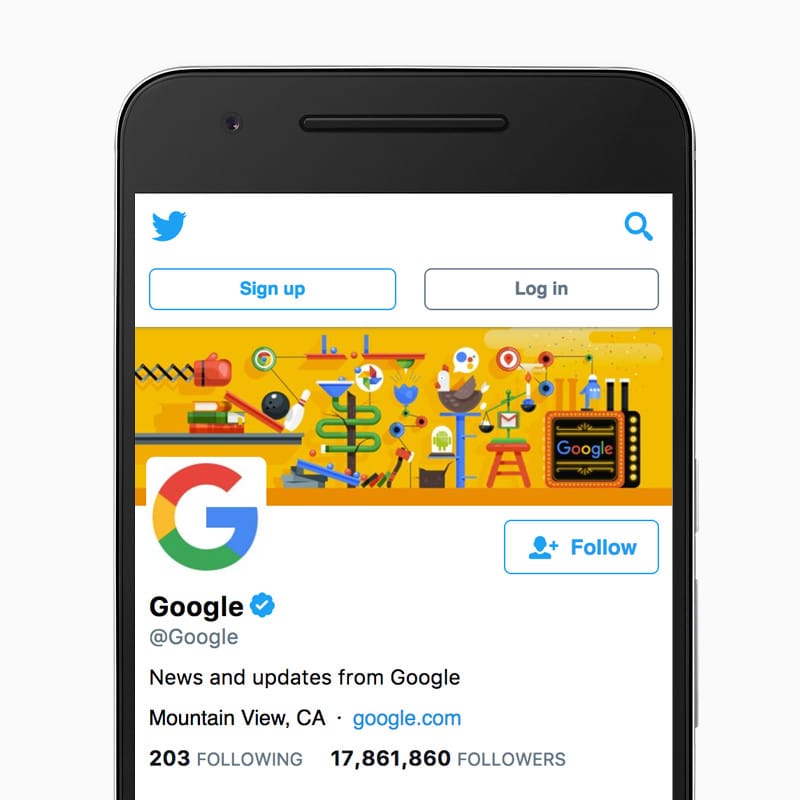 Source – Developers Google
Twitter is a popular social media website that adopted the Progressive web in 2016. After the PWA switch, Twitter shows an increase of 40% in the average time spent by users. The progressive web app also gives Twitter a healthy and engaging user experience, and it is boosting its ad revenues by 45% ever since then. Today, Twitter is emerging as one of the most influential social media platforms. It is now especially being used in politics and the entertainment industry.
Flipkart Lite PWA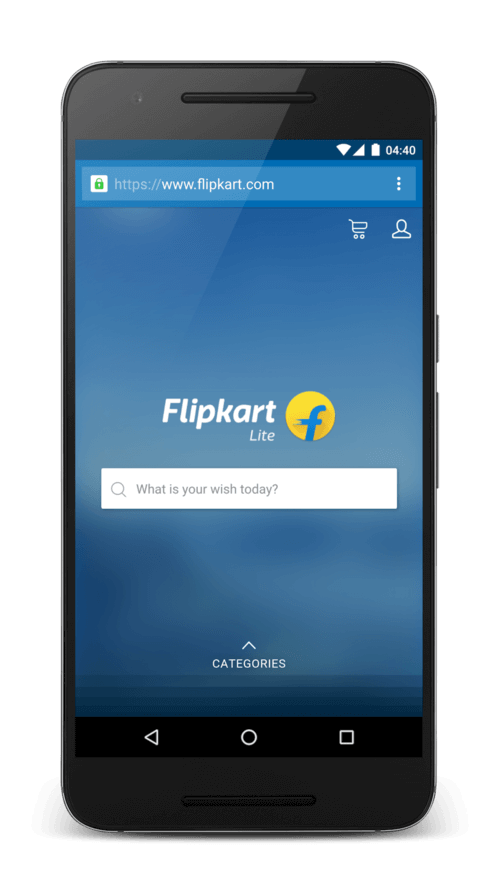 Source – Developers google
Flipkart is one of the biggest eCommerce marketplaces in India today. But tables turned when this giant eCommerce platform adopted PWA. It gained much better results due to PWA. Its popularity grew among online shoppers. Adopting PWA is a big factor behind capturing a hefty share in the market by Flipkart. Flipkart was earlier losing users who were installing their mobile app because they were removing it after purchase. But its PWA technology pulled users back to the platform but not without installing their native mobile app. 
Conclusion – PWA is the future of eCommerce
Mobile users have increased exponentially in the last few years. This trend is not slowing down soon, in fact. It is continuously growing. Many big brands are already making the most out of PWA Magento 2. It is time for smaller businesses to reap the benefits of PWA for business advancement. Progressive Web Apps offer the most advanced web practices for business.
Check out our Webinar – Expanding future of mobile commerce with Magento PWA Studio
Next year or the one after it, but PWA will take over the eCommerce by storm. Mark my word, we are going to see businesses hoping after Magento 2 PWA very soon. The benefits of PWA are clear and the incentives are growing too.
Have more doubts? Don't worry. Here are Answers to All Your Queries About Progressive Web Apps.
When a crowd turns to Progressive Web Apps, it will become difficult to stand out and gain immediate attention. Wise minds are not waiting, they are pushing to build PWA Magento 2 today. It is one of the rarest of rare opportunities where investment could reap instant rewards, a lot more than you can imagine.
Read More – How to install Magento PWA?
Try Magento PWA Studio Cenia theme by CedCommerce
Don't sit out and waste time. There is a very high probability that you will adopt PWA for the Magento store soon. It is going to become a necessity for eCommerce to make their online business engaging for one and all. Check out the demo of the PWA Cenia theme by CedCommerce developed on the concept of headless commerce. The environment of the Cenia Headless Magento theme follows a sophistication carefully crafted by our team of experts. You can safely bet on success when you adopt the enhanced Magento 2 PWA Cenia. It has progressive features that serve a feature-rich web experience specifically meant for eCommerce.
Visit our Webinar – "Considerations before implementing Magento PWA for your business".
When you choose a brand based solution such as our PWA Cenia theme, it is rarely any chance to go wrong. It is because Magento PWA is one of the premier technology. Cenia pro progressive web app theme for this PWA blends the best tools for eCommerce website solutions as an intuitive, responsive web application. This solution enhances business interactions by manifolds. Eventually, all you want is the best chance to convert the mobile audience into your consumers and there's no better way than this PWA theme.
Our expert PWA guidance is available all the time