Etsy Christmas: Plan Smartly for Santastic Sales this 2021
Running short of time? Get PDF of the blog in your mail.

Play Now
Here comes the chilling December. And, all we know is, It's time for Christmas! Everything seems joyous when you find jingling bells, the sweetness of cakes, frosty decors, and red outfits all around. Buyers wouldn't stop themselves shopping till Christmas night; they keep on looking for various things around Christmas tree decorations and family dinners till the very last minute. Etsy Christmas brings yet another mega sale for shoppers after the spooky Halloween and huge BFCM sale. As per last year's report, there has been an increase with 13 million new shoppers on Etsy from October to December 2020. The Buyers have spent around $3.3 billion during this time.
For small and home-based businesses, it is time to prepare their stores and look out for extra buyers on the Etsy marketplace as the sale extends to the snowy Christmas and commencing New Year 2022.
What kind of Businesses are much talked about during the Etsy Christmas season?
Christmas is the season that kicks starts with stocking up fresh inventories at your Etsy store.
When it comes to supporting small businesses, Etsy is one of the best marketplaces that has pushed many small-scale businesses globally and extended extra support during pandemic times. It has been promoting creativity and making efforts to uplift all kinds of creative or handmade businesses in the most cost-efficient manner, providing a highly narrowed and segmented shopper's crowd already looking for unique items and products. But do you know what kind of businesses is on a hike during the season?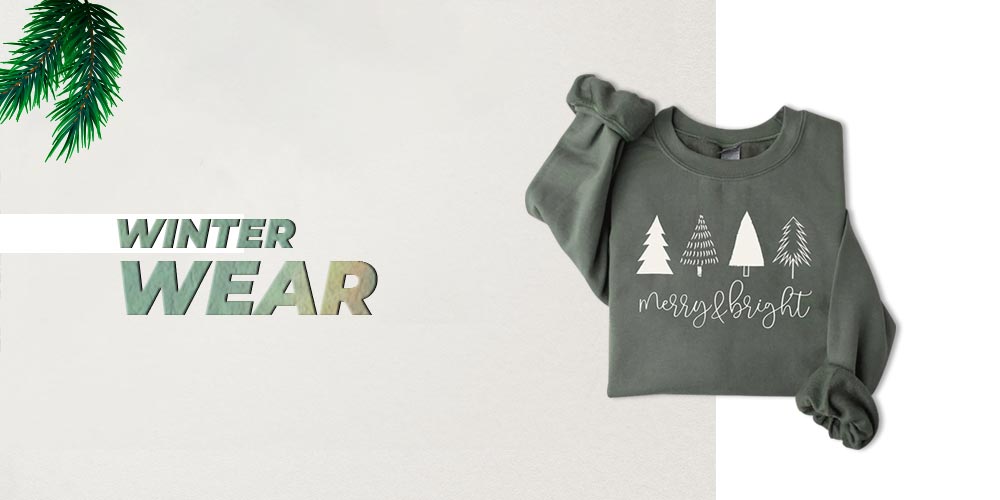 Woolen Items Businesses: At this time of the year, people everywhere are willing to shop cozy items. Be it hand-knitted quilts, sweaters, mats, or covers. Those sellers dealing with woolen categories have good opportunities during the festive season. If you are already selling such items through your online store, you can simply sync the same products on the Etsy marketplace and sell to a much wider buyer's base.
Handicraft Businesses: Sellers are very creative and make handicraft items like bags, handmade jewelry, arts and crafts, etc. All such items are much in demand during festive seasons. Since Etsy is popular for handicrafts, you can open your store and start selling easily, and experience vast sales.
Apparel Businesses: It's the festive season; every person wants to look good in their favorite outfits. Buyers much adore the apparel business during the season. Great designs and trends will help you raise your apparel business. Many merchants selling clothing through their websites, in order to attract more shoppers, link their online store with Etsy. Selling on Etsy along with a standalone store has increased its reach globally and famed its brand.
Jewelry Businesses: Alright! Apparels are important, but then Jewelry and accessories are crucial too. People search for matching jewelry for their outfits and sometimes even to gift their friends and family. If you deal in this category, what are you waiting for? Bang on Etsy this Christmas. Jewelry- especially if it's handicraft, it is quite famous on Etsy.
Party Supply Businesses: Well, it's Christmas, then the new year, and much more events ahead. Parties and celebrations will keep on happening, even if it's someone's birthday at home. So it's a never-ending opportunity for sellers of party suppliers. List your items and enjoy the sale throughout.
Wax Businesses: Decorative candles, wax statues, wax decors are the most trending items during Christmas, Good Friday, Easter, and all-time home decors. If you have business in this category, your buyer will surely find you on Etsy. Alternatively, If you already run a store selling these items, you can bring your products to the Etsy marketplace and fetch an extra chunk of buyers towards your items and offers.
DIY Businesses: People are so creative that they can make the best out of waste materials or recreate some items in their own unique styles. Buyers who do not get much time to create DIYs or those who cannot have such creative ideas seek several things online. Etsy is known for its uniqueness, so this platform provides you with a chance to sell your DIYs to the world.
Environment-friendly Businesses: People are getting more and more conscious about what quality of products they are buying, they have started choosing naturally made items on a very large scale. People want to buy wooden furniture, decor items, especially for kids- wooden toys and playthings like ladders, swings, etc. Old leaf and flower framed, paper arts and much more are in demand these days.

Food Businesses: Hope you are aware that Etsy has a food category too? Festival is the time when you spread the sweetness of muffins, cakes, and much more edibles through your Etsy store. So many small-scale food businesses have come to Etsy, to increase their popularity and sales. Even you can be the one to scale your business this Christmas. 
POD Businesses: Customised or POD items are much in demand these days. Be it for gifting or buying for self. Greeting cards for wishes, customized mugs, t-shirts, frames all such items are purchased during any event.
If you are the one who deals with all the above product lines, have the never again opportunity to scale your business on Etsy than this festive season. Christmas and then New year has come up with lots of excitement and buyers' desires. Even if your business doesn't lie in the above business categories, you can still push your limits and add on some items to your existing business.
What are the Best Selling Christmas Items on Etsy?
This festive season your buyers are finding new ways and spark to celebrate Christmas. People are searching for something unique and elegant. Etsy has also put different banners of gifts, decors, and much more. Placing such banners on the website has made it easy for your buyers to find the items under them. This gives you an idea of what is the most searched item these days.
Let us tell you what is Christmas trending on Etsy:-
Vibrant items: Spread this holiday season with lots of colors and shine at your Etsy store. Shoppers love to buy colorful items. If it is neon, the love for it is unmatchable. Shoppers are collecting neon lightning Christmas banners, bright color decors, and colorful gift items on Etsy.

Vintage decors: Old is Gold, and it's unique even; that is why buyers are eager to purchase antique and vintage items available on Etsy. This Christmas, people want to give a vintage touch to their homes by decorating them. Things like vintage candle stands, glasses, wall plates, etc.

Organic items: What we are and what we get are all because of nature. Be it Halloween, Christmas, or any event people want to stay connected with natural things. Shoppers on Etsy are searching for DIYs, eco-friendly POD items. Be it bouquets, rose petals framed, soil arts, paper arts, and much more. Buyers want to buy such items for gifting and decors.

Red-Themed: Since it's Christmas, people try red and green combinations for decoration. It's trending; your buyers tend to buy items in red mainly during Christmas. Like red candles, decoration items, red muffins, red wrapping papers, red quilts, etc.
Get ready for the Etsy Christmas Sale 2021
I am sure, you must have grabbed some ideas to start selling on Etsy this Christmas season. On the off chance that you already own an online store and are thinking of how to make your move on Etsy with all that extra set of management. ; Here is a perfect arrangement for you, relieving you from that extra burden. Different merchants are running an online store talked about above, and they are likewise running an Etsy store in sync.
We at CedCommerce help you to link your online store on any platform( Shopify, Magento, WooCommerce, Prestashop) with Etsy for easy selling. This Christmas you can grab the chance to sell your creative items globally via Etsy. Our 24/7 support team will help you to attain the desired goal easily.