Craft your Etsy Holiday Season Sale with Best Tips and Strategies
Running short of time? Get PDF of the blog in your mail.

Play Now
Can you believe we are about to enter the last quarter of the year? With that begins the awe-inspiring Holiday season that is swiftly approaching us. It is high time you should start preparing your selling strategies, as the Etsy Holiday season sale tends to be the most profitable time of the year for small and medium home-based businesses on Etsy.
Although there are absolutely do's and don'ts, there's no standard approach for Etsy Holiday season store preparations and marketing. Preferably, every Etsy seller commences on their journey, forming specialized plans that meet their brand requirements. Look through for strategies to help your shop shine during the pre-festive shopping season.
Season at a Glance
The next few months open a window of opportunity to reach widespread shoppers. At the same time, people celebrate Labour Day (in the US), shop for back-to-school items, update their households with fresh seasonal decor, stock up on seasoned styles, and gear up for Halloween. Gathering in-person returns increased enthusiasm for the seasonal Festivals and traditions as many were missed the previous year, like apple picking adventures and trick-or-treating: "People are ecstatic to make the most of the season!"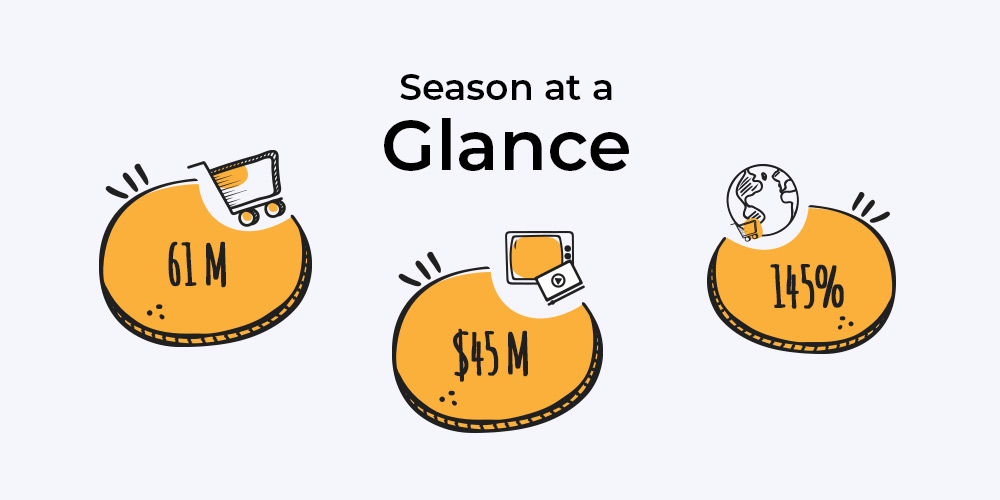 With new shoppers, increased sales, and the latest Etsy TV ads, there's plenty to be excited about right now on Etsy. From January to March of this year, Etsy embraced 16.3 million new and reactivated buyers to make a purchase; shoppers spent $2.9 billion on the platform. Witnessing the momentum of last year extending into 2021 is especially exciting since increased buyers on Etsy means increased potential for your business.
And if you look at the Christmas season on Etsy, it's the busiest and most exciting duration of the year! Last Christmas season on Etsy in a glimpse:
From October to December 2020, 13 million new buyers were acquired by Etsy. That's 76.7% more new buyers compared to the same time in 2019.
Buyers spent $3.3 billion on Etsy from October to December (not including sales of face masks and coverings). That's a 118% rise compared to the same time in 2019.
Worldwide sales increased 145% compared with the same time in 2019, prompted by increased global marketing. The United Kingdom is the most robust growing market outside the United States.
And the best part is that shoppers keep coming back. During the first three months of 2021, there was a 205% increase in habitual buyers on Etsy.
Etsy Occasional Selling Opportunities
The Holiday season is full of significant shopping moments, from hosting Thanksgiving get-togethers to toasting New Year's Eve. As you plan your seasonal offerings, analyze the key dates and remember that shopping typically begins with decoratives before shifting to gifting. It is crucial that you stock your product beforehand to take advantage of the high traffic leading up to these occasions. Find product trends for each occasion within the relevant categories in the Etsy Festive Calendar 2021 below.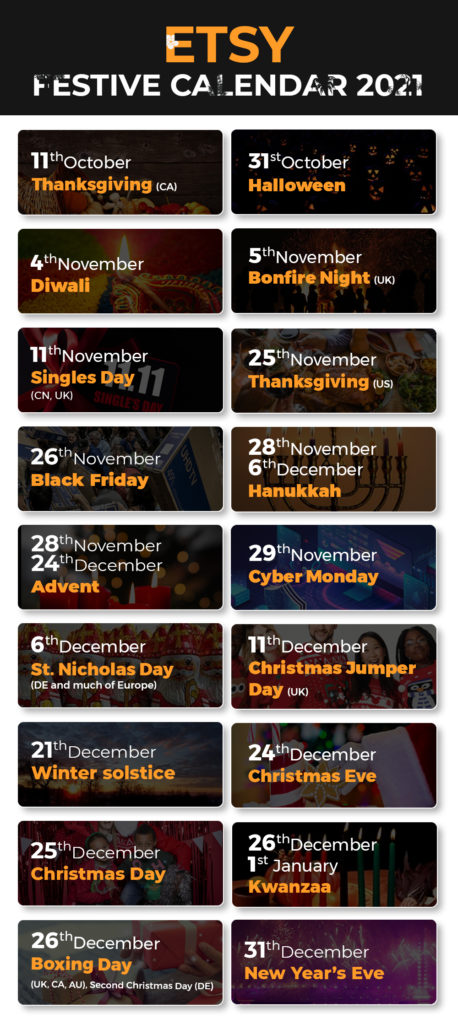 There are also several unofficial Holidays you can target to increase your sales.
Green Monday (December 10th): Green Monday is identical to Cyber Monday. Typically, the second Monday of December is seen as the cut-off date for shipping by most postal services for customers to receive their packages before Christmas.
Free Shipping Day (Mid-December): Free Shipping Day is a one-day event that takes place in mid-December. Merchants that participate in this event provide buyers with free shipping with an assured delivery date before Christmas.
Super Saturday (December 22nd): Super Saturday, also referred to as Panic Saturday, is the last Saturday before Christmas. Super Saturday is a big thing for last-minute buyers. An excellent opportunity to ignite a one-day sale.
As you can see, nearly every week starting from October well into December has a Holiday that you can take part in and boost your sales.
Key takeaway: Stretching your Black Friday and Cyber Monday sales throughout Cyber Week will keep the sales coming steady – without putting your shoppers at risk with in-person sales.
Getting your Etsy Store Ready for Festive Season
What should you be doing right now to close out your year successfully? Preparing your Etsy shop for the Holiday season sale, Right? Here's your seller manual for preparing your Etsy store for surviving the Holiday rush. Grab a hefty scoop of how to handle Holiday traffic and set your business up for long-run success.
Prepare Ahead
The most important piece of current (and unchangeable) advice is to plan ahead. Prior to the busiest season, stock up on shipping labels and boxes. Create an inventory sheet for office and creative supplies; examine it well before departing.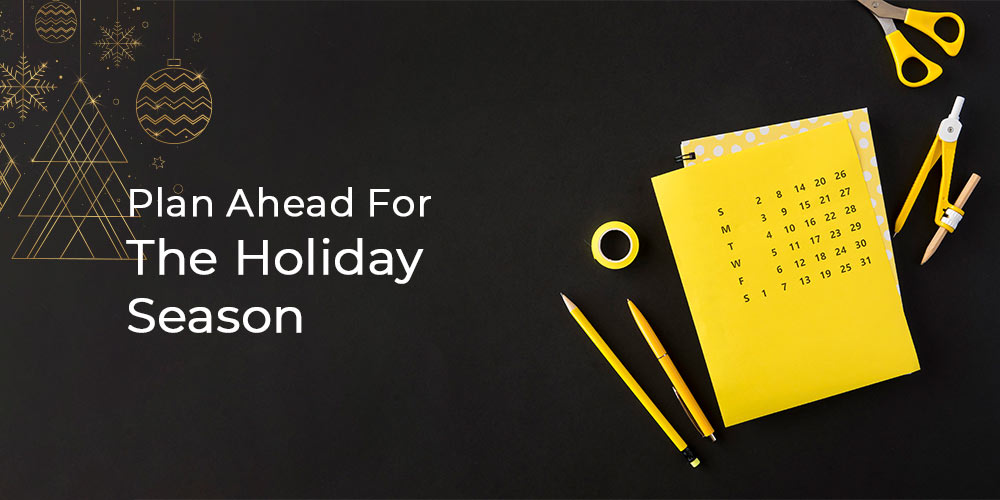 Sellers with the most success tend to plan and ensure that they're taking a multi-channel approach for promoting their products for the holiday season. Make efforts to build your email list and social media campaigns ahead of time – having an audience is essential.
Ensure that you have a Sufficient Supply
Having plenty of stock in the Holiday season is a lifesaver. A well-stocked shop encourages customers to browse their hearted content, which can lead to more bundled sales. Item listing pages now also include thumbnails of additional inventory from your shop, giving customers every opportunity to discover just what it is they're looking for.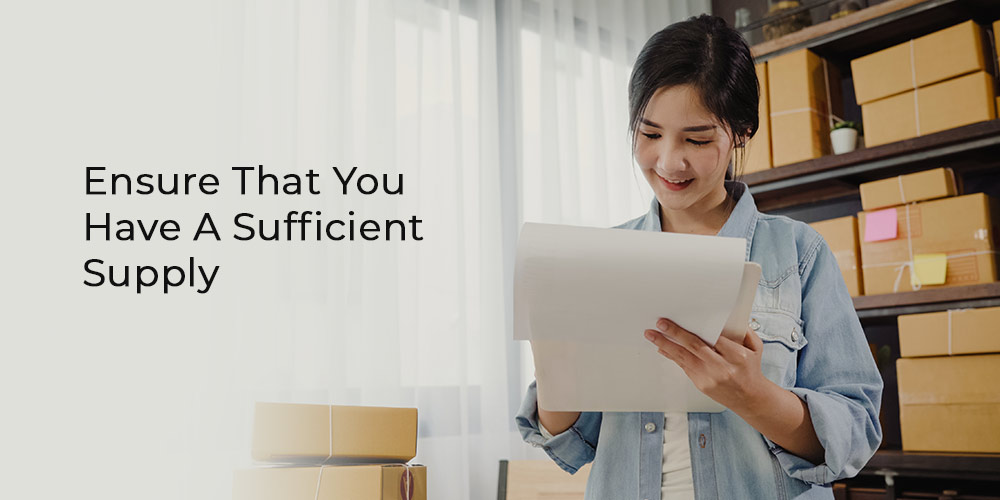 Maintaining at least a full page of listings in your shop also enhances the likeliness of buyers coming across your items while perusing the Internet since your shop will become more relevant for search engines.
Make Sure your Etsy Store is Holiday-Ready
It's an excellent time to make sure your store is Holiday-ready. With online shoppers researching for the best prices, you want to look prepared. Whether you're a merchant or an e-commerce brand, your store is your online showcase. Make sure it's Holiday-ready.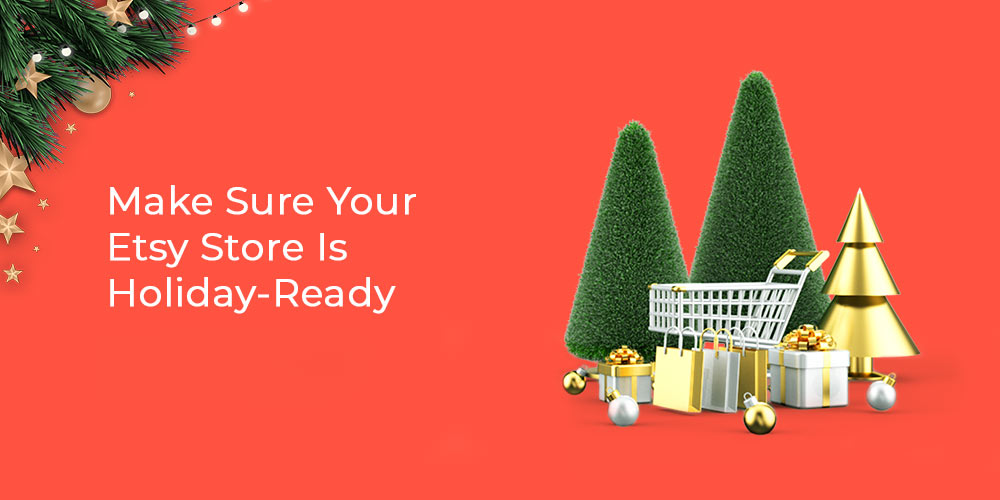 Here are some approaches to assure your store is ready:
Review your store's capacity to be ready for Holiday traffic.
Test your store on mobile to check it's responsive and easy to use.
Make sure your shopping cart is optimized and ready for desktop and mobile.
Analysis of exclusive deals rather than short-lived discounts to see if they convert better.
Use Marketing Channels
Part of the preparation process involves gathering your marketing needs and supplies. There are loads of moving parts that are needed to obtain success. Hence, it would be best if you are prepared ahead of time. So, whether it is for a general marketing plan or the Holidays, you should always choose marketing channels wisely for your strategy. To begin with, pick two or three channels that best suit your shop's needs and provide the most significant return.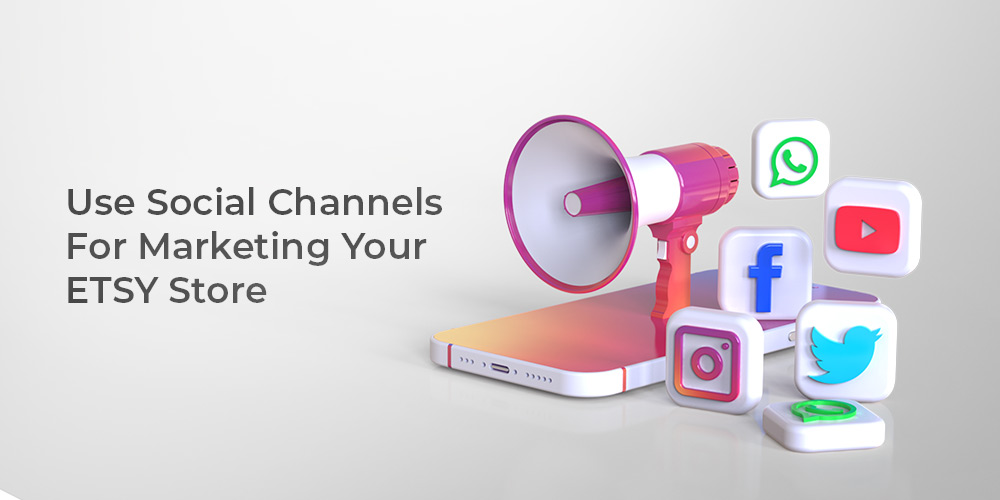 Check out these marketing channels you can use for your holiday promotions:
Blog Posts: Content has a much farther reach when it comes to visibility for your products. Take this opportunity to curate blog posts for each product you will be offering.
Facebook Ads: Using Facebook Ads allows you to put your promotion in front of your desired audience. You can choose a location, age group, even interests of the type of audience base you want to reach.
Social Media: If you are already on social media, this option is obvious. Make good use of your social media platforms by posting your offers.
Email Marketing: Email marketing tends to be one of the best resources for reaching your audience. The most significant ROI gives you a chance to reach out to your existing customers and gain sales quickly.
Don't Let your Listings Expire
On Etsy, you list as many items as you have in stock or inventory. If you are down to "one in stock" and the listing sells, it will automatically deactivate. This indicates the Etsy search engine is no longer reading the listing, and all the momentum you had concerning SEO has been lost.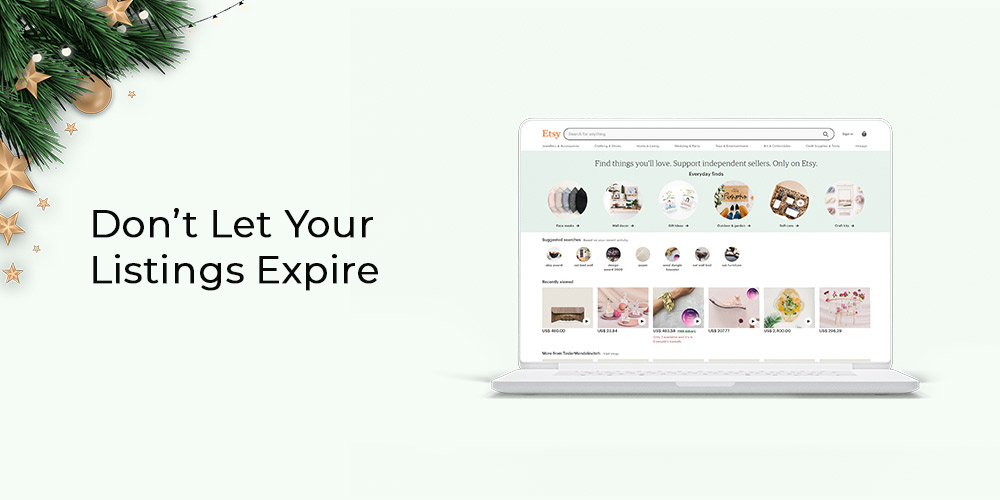 When you reactivate it, it will have to re-rank all over again. So make sure none of your listings expire, sell-out, or in any way become inactive during the busy Etsy Holiday season sale.
Remain a Step Ahead of your Orders
By any means possible, have the items in stock before you list them for sale. Don't sell items you haven't made, created, designed, or produced yet. If you do custom work, mention your time frame in your shop brochure.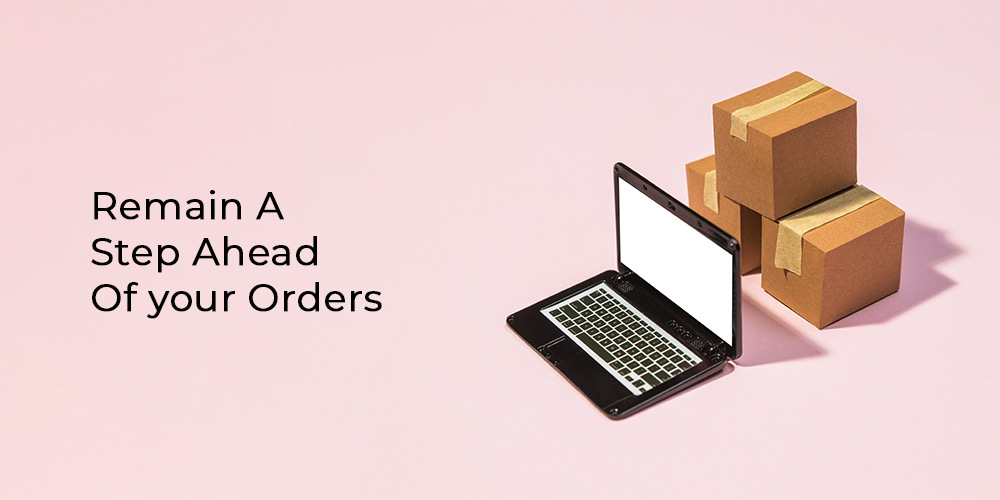 Communicating clearly with customers will keep them happy and help you keep track of their needs as well.
Keep in Mind that Presentation is Everything
As an Etsy seller, getting the hang of top-notch item photography takes practice. But once you master the art of presenting your items visually, you'll be well on your way to victory. Whether your work is lying on a shelf or being photographed in your office corner, you want your product to appear great (and be more stunning in person).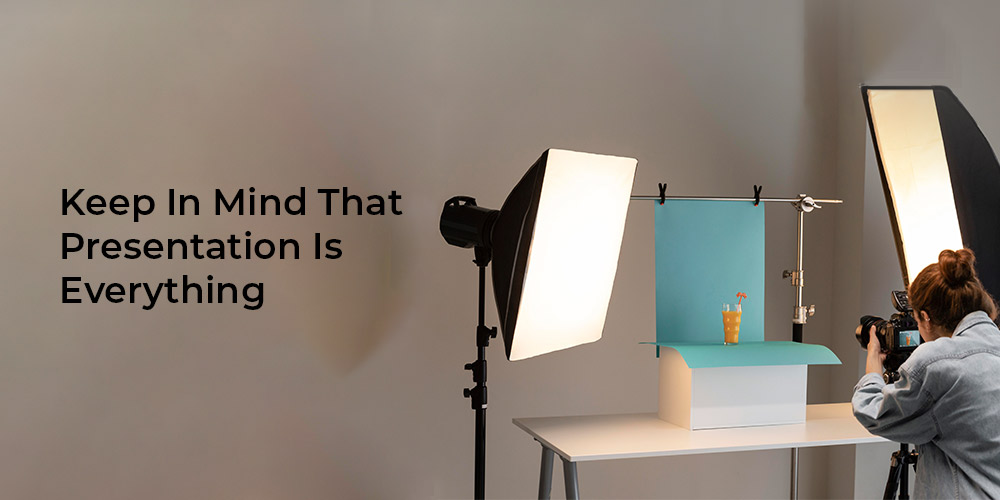 Just as always, take clear and well-lit photographs, comprising ones that bespeak scale and function. Make sure your listing descriptions and tags are stellar so that you can stay determined on fulfilling orders and customer service during this Etsy holiday season sale.
Polish Up your Policies and Shipping Info
Are you ready to accept returns? Can you ship globally? What happens if the post office strangely devours your buyer's package? Your Shop policies are the fine print and safety net of your business and can be one of your greatest comrades as business booms. Attempt to address buyers' questions and concerns ahead of time, and you'll save yourself headaches and confusion down the line.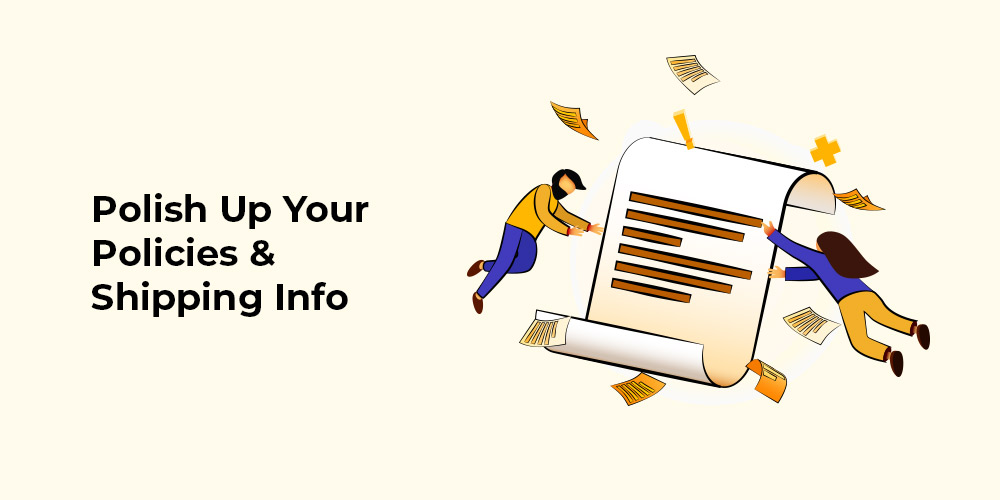 In the same streak, make it clear to shoppers where you're ready and able to ship your products by incorporating all available countries within your ship-to information. Make your shop searchable for international shoppers by adding countries to your shipping profiles, and don't be astonished if your shop traffic goes global.
CedCommerce is here to help you implement these strategies. If you're a CedCommerce client, feel free to reach out to your expert to discuss the best way to begin making these changes and if not then we are ready to welcome you on board today.
Introduce giftable items early and maintain them throughout Cyber Week and the festivities of December in order to capture early, peak, and last-minute shoppers.
Provide custom-made products by offering personalization and multiple options. Cater to a diverse range of gift recipients, including self-gifting shoppers.
During last year's Etsy Cyber event, listings on sale sold at a higher rate than non-sale listings. Keep an eye out for additional information about participating in Etsy's sales events.
In your listing photographs, emphasize what makes your items giftable. Capture gift wrapping options and consider showing the item being received by the recipient.
Attract last-minute shoppers with digital downloads, quick turnaround times, countdown timers, and ready-to-ship items.
Despite the Holiday sales season being lots of work and chaos, it can be well worth it — both financially and for fostering long-term success. If you haven't planned your Holiday sales yet, there is plenty of time to take advantage of these glorious days. Bestow your small business a boost this season by running specials, offering discounts, and hosting events – while keeping pandemic-friendly safety measures, of course. Let us shove your business ahead of the curve and make this Holiday selling season remarkable. Get in touch with us today.
We are capable of doing wonders only when we take care of ourselves and residue work with amusement. If you don't combust the stress hormone, it will burn you out. If you have to, plan break time into your workweek and go out without electronics. And if that doesn't work to soothe your worries, there's always chocolate.
Here is an exclusive (Q & A) session with a successful 6-figure Etsy seller; Anna Beck sharing some crucial insights around the holiday season. Her experiences can be an eye-opener for many existing and aspiring sellers like you. Get the inspiration as you prepare and kickstart your festive season sale 2021.
And Hey! How do you stay sane during these Holiday seasons? Share your tips in the comments.