Updates in Cenia Pro PWA Theme 1.0.9 for Magento 2
Running short of time? Get PDF of the blog in your mail.

Play Now
Customer satisfaction encourages us to deliver bigger and better and holds the utmost importance. This time too, we worked hard to improve our Cenia Pro PWA theme for Magento 2. With all the troublesome bugs removed, we included in it important features that were required for a long time. Our users can now take immense pleasure in using new updates in Cenia Pro PWA theme 1.0.9 for Magento 2. 
Sign-In and sign-up in the sidebar of the mobile view
The new Cenia Pro PWA theme 1.0.9 has sign-in and sign-up options on its sidebar menu. In the Cenia Pro PWA theme 1.0.8, users only had these options on the first page of a website. They can now enter themselves on an e-commerce website via the sidebar menu too.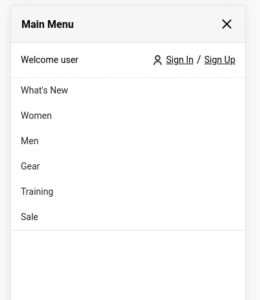 Error message during checkout sign-in
No error message appeared when the user entered wrong password at the time of checkout in the previous version of the Cenia Pro PWA theme. But now, due to the latest updates in Cenia Pro PWA Theme 1.0.9 for Magento 2, the user gets to know the mistake he is making while signing-in on the checkout. The error message such as "the account sign-in was incorrect or your account is temporarily disabled"- is displayed as soon as he enters the wrong credentials. It also advises the customer to wait for some time and try again later.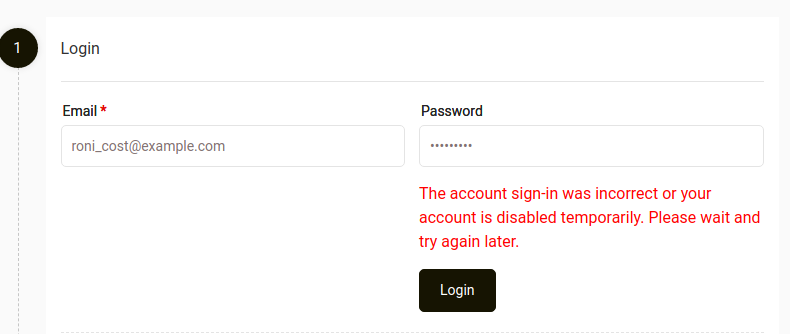 Bug Fixes
The website using the Cenia Pro PWA theme did not proceed with the order when a user opted to make a payment via PayPal. This issue is resolved in the updated version and the payment proceeds to the success page.
The Cenia Pro PWA theme 1.0.9 shows the transaction details of payment on the success page. The success page did not show transaction details earlier when using PayPal. 
Our team resolved the issues in uploading slider images through the back-end of Magento 2.4.
Conclusion
While addressing the issues in the theme, the team of CedCommerce utilized its full efforts of meeting the requirements of its users and making it better in every way. With important features like the error message and sign-in option on the sidebar menu, the users give their buyers a memorable mobile shopping experience on their eCommerce website.