Swissmade- How this watch marketplace paved hassle-free selling for vendors
Running short of time? Get PDF of the blog in your mail.

Play Now
SwissMade's marketplace success story is an inspiring one for every entrepreneur who doubts his chosen niche. Many entrepreneurs are not confident enough if their chosen niche will work for them. But SwissMade.Direct marketplace success story proves that any specialization can prosper with the right resources and strategies.
SwissMade holds a special place in the heart of its CEO, Daniel. His passion for watches successfully paved the way to realize his dream of starting a watch exclusive marketplace.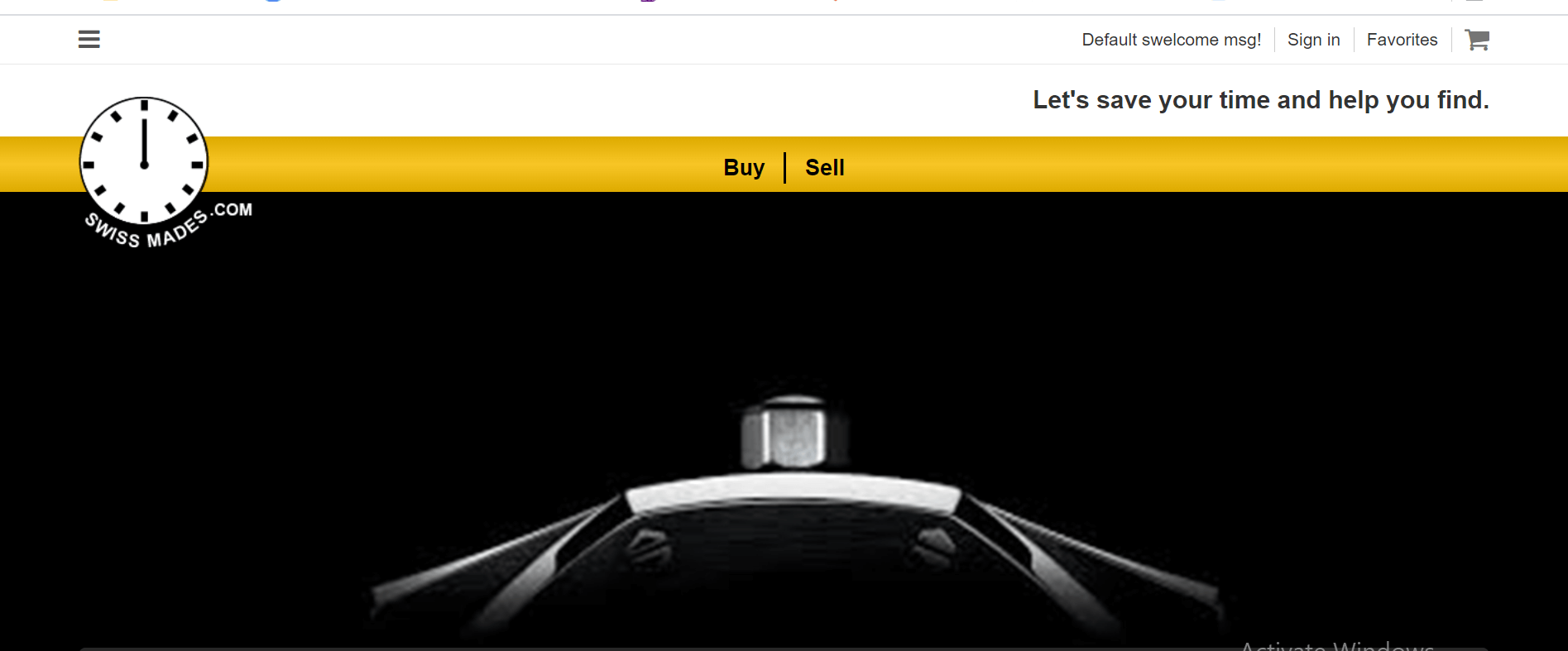 Creating SwissMade as a multi-vendor marketplace required diligence and resources. It's easier said than done.
But, with the help of marketplace solutions, Daniel's SwissMade enables buyers to buy their favorite watch from a wide array of watches. And that's not the only thing.
SwissMade has hyperlocal functions, which means buyers get products from local vendors at a minimal delivery cost.
But, every successful marketplace story consists of chapters narrating challenges. Therefore, SwissMade marketplace success story is not an exception. The story has a good ending too.
Create your marketplace too

Challenges – Creating SwissMade was hard for Daniel
It was hard to grow SwissMade amid the low population density and great distances between places in the US. Slow and expensive shipping, state laws and taxes barricade the growth too.
Due to these factors being the barriers, Daniel felt, "Our marketplace was not very user friendly. "
But, he knew that a niche helps build a loyal customer base. That's why he motivated himself to create the marketplace from scratch while surpassing these following challenges-
Vendors did not trust the marketplace
Besides, the buyers, vendors also build their trust in a marketplace. If vendors trust the marketplace, they represent their products, upload complete details and images, and get good reviews. Moreover, they show their established brands. This proper presentation attracts buyers which increase sales.
When SwissMade was a work in progress, Daniel faced the challenge of winning the trust of vendors. How will SwissMade convince vendors to sell on the marketplace? The marketplace had no facility for them to track their growth and number of sales. It did not record the number of orders made each day.
Also, vendors needed to monitor their inventories. They feared losing sales if buyers knew they were out of stock. That is why they required inventory management systems too.
Navigation in SwissMade troubled buyers
SwissMade could not assist buyers in finding their desired watches. Even this search process took a long time on the mobile as the marketplace was not mobile-friendly in the early phase. In other words, the marketplace needed to adjust to multiple channels such as mobiles, tablets, and PCs.
The watches were not categorized too, due to which the marketplace seemed unorganized.

Customer service concerned Daniel the most
Strong customer service raises customer retention rates. Thus, retaining customers in every possible way mattered the most to Daniel, even if the act is an easy return and replacement of products. It also includes enabling customers to view the marketplace in their languages and buy using their respective currencies.
As such, SwissMade struggled to gain trust since there was no customer support. It was able to answer neither vendors nor buyers. Even the admin needed to stay in touch with vendors.
Moreover, with respect to Daniel being the admin of SwissMade, he wanted to prevent the reputation of the marketplace from any harm, which is done by expelling sellers who get bad reviews or violate the rules.
CedCommerce empowered Daniel with marketplace solutions
With the aim to enhance the user interface and fill up all the gaps in SwissMade, Daniel shook hands with CedCommerce. Since his project was close to his heart, he expressed his desire before CedCommerce that he wanted to create an out-of-the-box marketplace.
CedCommerce customized as many marketplace solutions as Daniel wanted to implement them successfully in his marketplace.
The marketplace solutions Daniel used are-
Proper product presentation assures the quality of products to buyers. Therefore, convincing buyers required complete product details and images for product representation in SwissMade. Moreover, lack of support for all types of products upset vendors too.
Thus Multi vendor Marketplace Super Saver Kit proved to be a problem solver.
With the mass import and export add-on included in this marketplace solution package, vendors got free from the hassle of uploading products each time. They not only upload all products together but also group them according to their types. It rests on the part of Daniel to approve and disapprove products.

This super-saver kit enables the marketplace to support buyers too. Due to the extensions present in this package, buyers rate and review products, assure their quality through these ratings and check out their orders easily. They get complete sets of products as the vendors to upsell or cross-sell the related ones.

The add-on helps in Return Merchandise Authorization, through which buyers initiate a return, refund, replace, or repair products within a warranty period in a simple way. Daniel filters buyers' RMA according to its status or type in order to analyze the cause of the RMA process.
Vendor Messaging Add-on filled the gap of the customer support system by connecting admin, vendors, and buyers all together and resolving their queries. Buyers clarify their doubts on products, queries on order services, and raise complaints.
Similarly, vendors enquire to Daniel related to the services being offered to them on marketplaces. Even Daniel communicates with vendors for their products or business through this messaging add-on.

The Vendor stripe Add-on enabled SwissMade to split payments between Daniel and his vendors. Daniel receives commissions in his account. Whereas, vendors receive their part according to the pay set by Daniel.


And Daniel won! He launched SwissMade as a successful marketplace exclusive for watches
Every marketplace success story has a good ending. SwissMade's success story has a good ending too.
SwissMade started successfully as a marketplace exclusive for watches!
SwissMade is enroute to overtake its big competitors like Etsy. With all the marketplace extensions and add-ons being coordinated well, SwissMade will surely be considered more valuable than Etsy, Amazon, and eBay. Do you know why it is so?
Because SwissMade has robust features that any other marketplace could have-
Customer login
Daniel's buyers register and create their accounts on SwissMade. In case they forget their password, they receive password creation email on their respective email addresses within a second.

My Account
After the login, SwissMade directs buyers to their "my account page" where they edit contact information, view past orders, create RMA, communicate with vendors or Daniel, view their stored payment methods.

Vendor Login
Vendor attribute add-on plays a great role in solving Daniel's concerns for harm to the marketplace's reputation. The add-on, being customized, adds various vendor attributes for Daniel. This add-on made it easier for him to approve and disapprove of vendors. Besides the basic info, the sign-up form has fields such as company name, address, street, city, business ID, dealer type, bank account number, routing number.
Once the vendors sign in, they get access to a dashboard to save the records of their business activities, vendor profile, panels to manage invoices, cash credit memos.
Dashboard

Vendor profile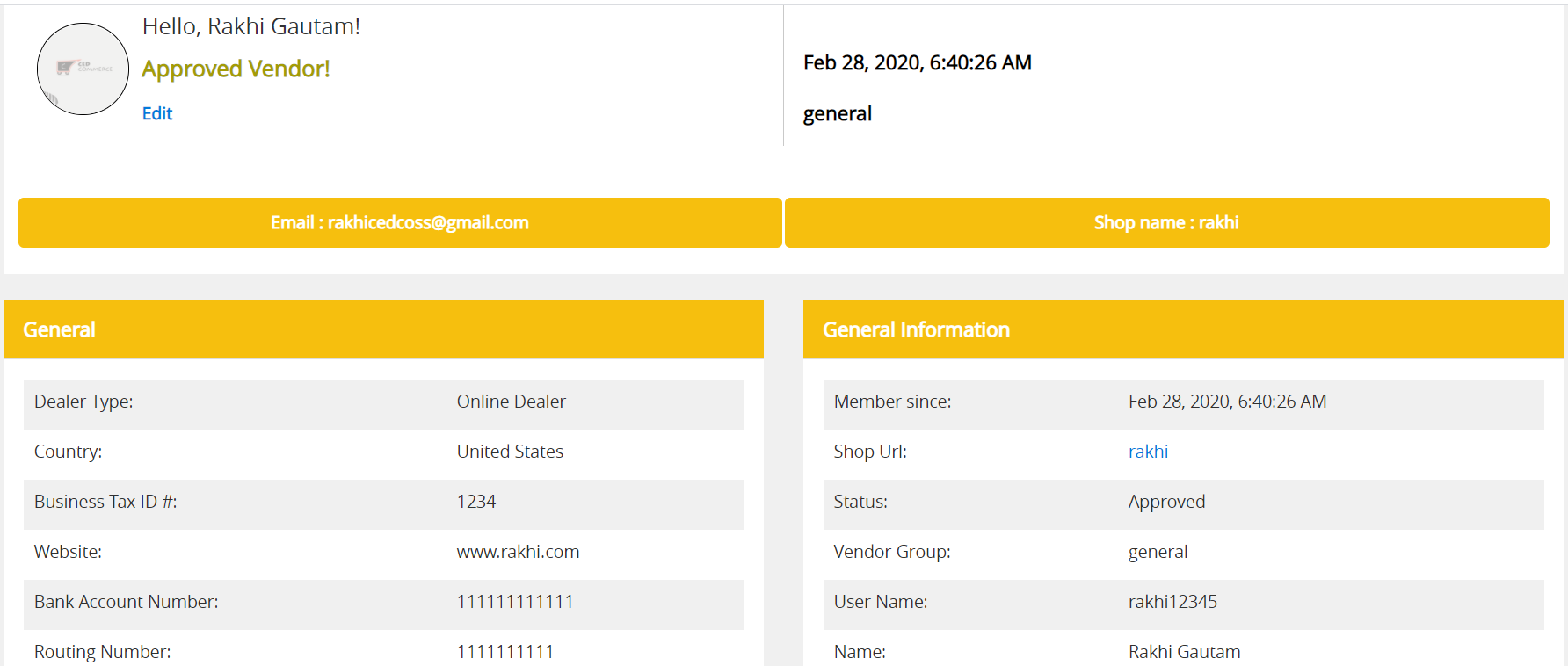 Homepage
Buyers find their desired products as soon as they land on the homepage. They select brand names, model names, price ranges, distance range to customize their search. They can even enter zip codes to find local vendors in their area. Buyers also shop from other vendors present on the marketplace besides the local ones.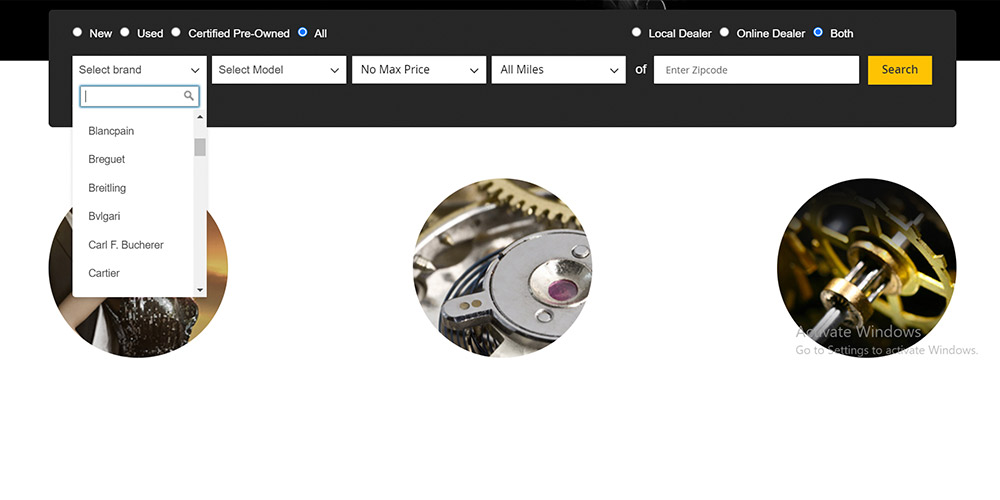 SwissMade fulfills the unique needs of buyers too. Its homepage has an advanced search option that lets them search products through SKU numbers. They also specify details of products they are looking for to find the exact match in this advanced search.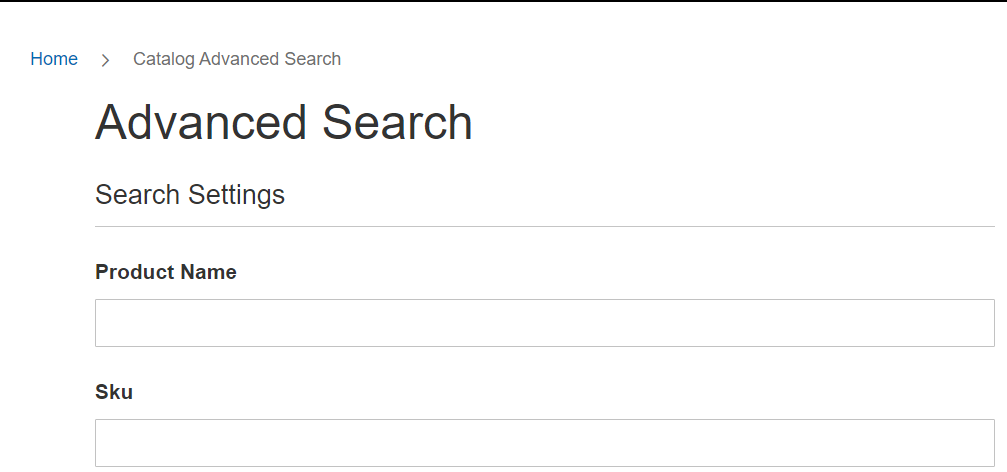 Product page
The product page of SwissMade displays a huge collection of products. Daniel's buyers filter watches they want through attributes such as gender, store brand, and model name.

Daniel's navigation problem and a user-friendly website are solved as you see all the products categorized according to their types. It's also user-friendly due to a breadcrumb navigation system that tells the path of landing the current page buyers are viewing.

Watch the success story of SwissMade in this video-
Why the delay? Go Big with Cedcommerce marketplace solutions now!
Has this marketplace success story inspired you to start a marketplace with your chosen niche? Surely, it encourages you to create another SwissMade. Well, Cedcommerce backs you in every manner.
Partner with Cedcommerce for yours, too, and pave the way for its marketplace success story just like SwissMade. We provide complete packages for e-commerce solutions, integrations, mobile apps, PWA, marketing automation, digital marketing, dropshipping, and much more.
Read from our bunch of marketplace success stories:
Wyoming Deliveries – A premier food and liquor delivery service
The Journey: How zonline started its online marketplace
How Openflick is an example of a successful event marketplace?
The Story of Embouz: One-Stop Destination For Buying Or Selling Goods