How Openflick is an example of a successful event marketplace?
Running short of time? Get PDF of the blog in your mail.

Play Now
We have already seen several marketplace case studies spanning across industries such as grocery, clothes, pharmacy. But have you heard of any successful marketplace case study of a marketplace that takes care of event organizing needs? Well, if not, then here is a classic event marketplace success story of-Openflick.com.
Hamad Alsaqer, the founder of Openflick, realized his dream of giving the real look and feel of events through this marketplace created by him 10 years ago. Today, Openflick.com adds shine to celebrations such as birthdays, anniversaries, and conferences. Let's delve into this event management marketplace success story.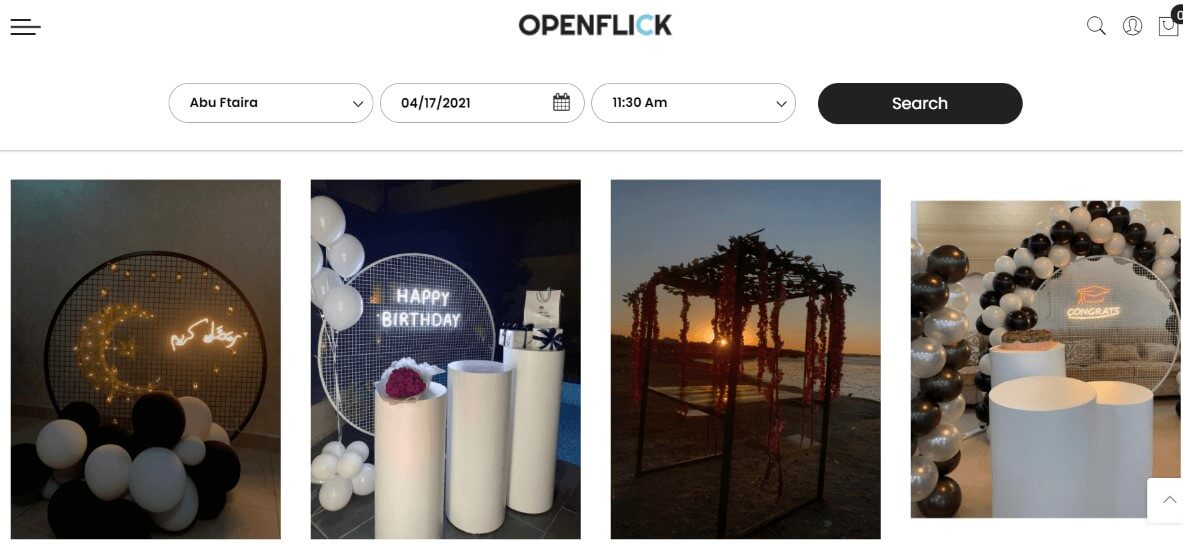 What is Openflick and how does it work?
Alsaqer saw around him how marketplaces are opening ways to book tickets and renting cars online. Inspired by this, he thought of the possibility of renting a complete set of requirements for any event.
He strengthened his goal to grow this event management marketplace by helping people to host events without any obstacles. This vision gave birth to the event marketplace success story, Openflick launched in Kuwait.

Thus, Openflick started as an event management marketplace that rents backdrops, snack stations, inflatable movie projector screens, chairs, and tables for guests. Overall, the marketplace eases the stress of hosting events to a large extent.
It lets buyers choose the time, date, and location of the events they have planned to see the availability of products instantly. The marketplace even lets them enter event details on the homepage, thereby saving their time.
In this way, any buyer who is in a hurry does not need to browse other marketplace pages to get his desired products.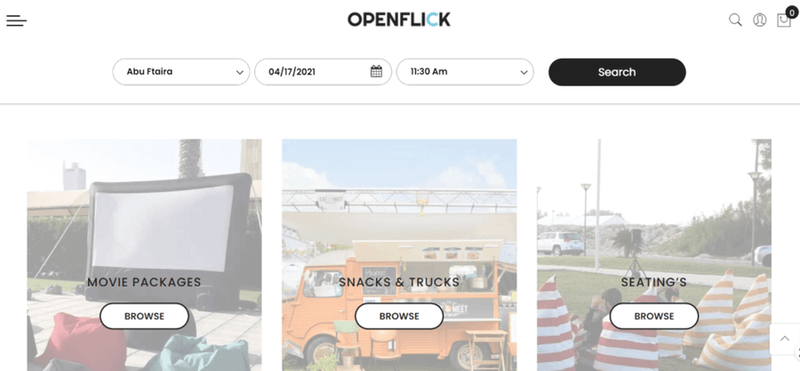 The marketplace convinces them of its ability to accommodate equipment for closed as well as open spaces. Its web pages display products into categories and upload the sample images of the surrounding where their products are to be used.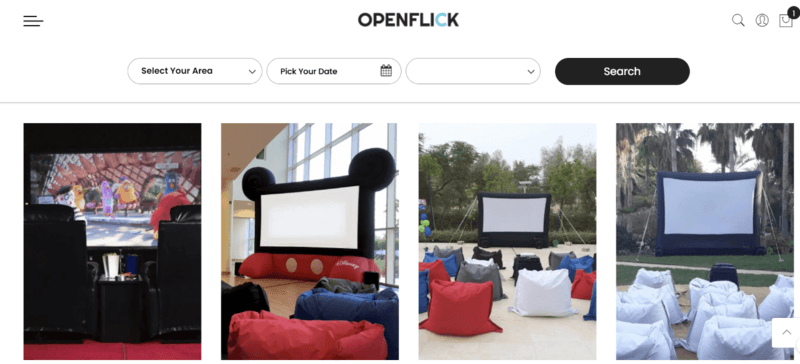 Inspired enough by this event management marketplace success story that you want to start one? Get perfect solutions for it now.

You can also read this guide: How to create online marketplace: Tips to build an online marketplace website in 2021
Managing Openflick was a challenge for Vadivel.
As Openflick grew rapidly, the marketplace started to get recognized among an endless number of buyers and vendors. Vendors flocked around Openflick as they viewed it as the opportunity to foster their brands through it.     
But with such popularity, Vadivel, the IT manager of the marketplace, came across several challenges while he managed vendors. If these challenges were not addressed on time, it would've harmed the charm of the marketplace. Some of the vendor management challenges he sought to resolve-
Verifying vendors to keep the marketplace safe–
As the number of vendors grew, Vadivel feared exposing the marketplace to security risks. To make it safe, a verification of their business, legal background, and other sensitive information needed to be known, without which, even buyers could not trust them.
Supporting vendors in running their businesses easily-
Without any support for vendors, Vadivel had difficulty in encouraging vendors to keep selling on the event marketplace. Therefore, Vadivel wanted to facilitate vendors with creating invoices, managing their inventories and orders on Openflick. He thought of a separate shop page for them where they will feel easy to operate their businesses.
Getting an overview of the vendor activities-
Vadivel felt the urge to have an overview of vendors to monitor their activities and their business performance. It was important for him to know how many deals they have and other vital information. In other words, he wanted to acknowledge how much the vendors are giving benefits to the marketplace.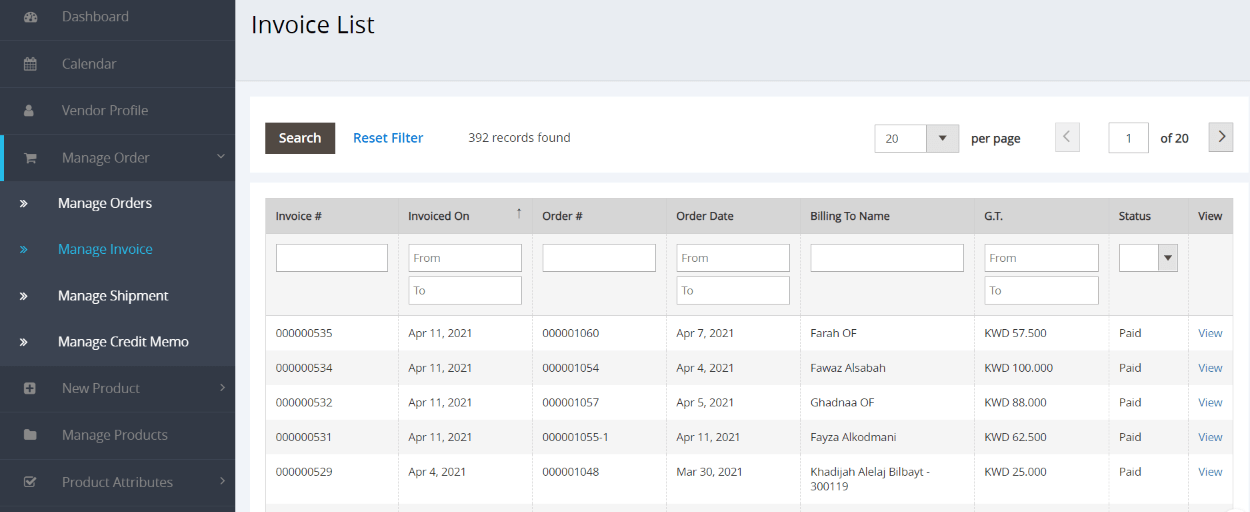 Confirming buyers of the products available at their location-
The marketplace deals with organizing events. That requires confirming the buyers that their products are available on the event date and at their location. Along with this confirmation, Vadivel never wanted his buyers to remain clueless about their order status. Thus, the marketplace needed a facility for order tracking too.
Because of such challenges, Vadivel often took an ample amount of time in taking decisions for his organization. The results were not satisfactory as well. These situations barricaded the marketplace's growth.
Marketplace solutions removed all the obstacles from the path of Openflick's success.
To prevent Openflick from falling apart, Vadivel researched marketplace solutions and their service providers who can smoothen the task of managing vendors. In between, he found Cedcommerce to be capable of curbing the hurdles in the marketplace's growth.
Vadivel saw the solutions fit for his marketplace- "We are an event rental-based company. In 2015, we had planned to go with vendor management. We have searched many companies to do the vendor dashboard, and finally, we got Cedcommerce. Cedcommerce solved our vendor management problems, and they helped with many functionalities of our rental website."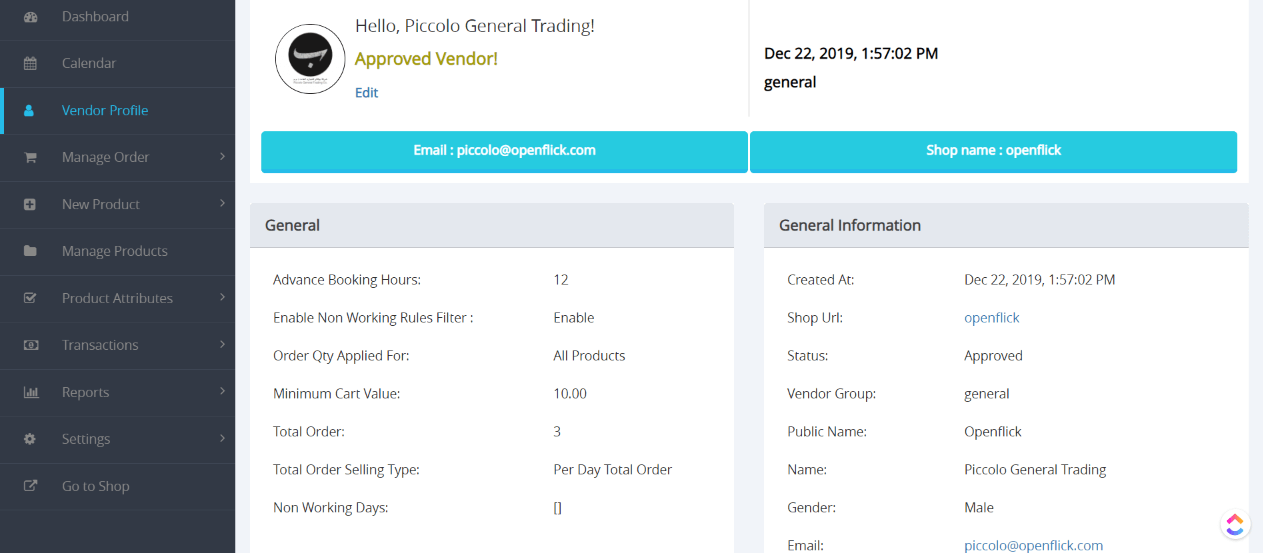 The team at Cedcommerce provided apt marketplace solutions for this event marketplace. The solutions, to an extent, reduced the drawbacks Openflick had. Today, they have shaped the marketplace in such a way that both vendors and buyers find it easy to use. These solutions played their part in this event marketplace success story.
Marketplace platinum package is the primary solution that every marketplace must have. And the Cedcommerce team suggested to Vadivel that going for this package would be the best decision.
The package consists of various add-ons and features for admin, vendors, and buyers on the marketplace. It supports vendors on Openflick in carrying out their businesses without any hassle. Vendors get their own vendor shops on the marketplace.
They get panels for every facility, such as managing orders, products, dashboards, transactions. Vendors have the provision to choose shipping methods from the ones present on Openflick.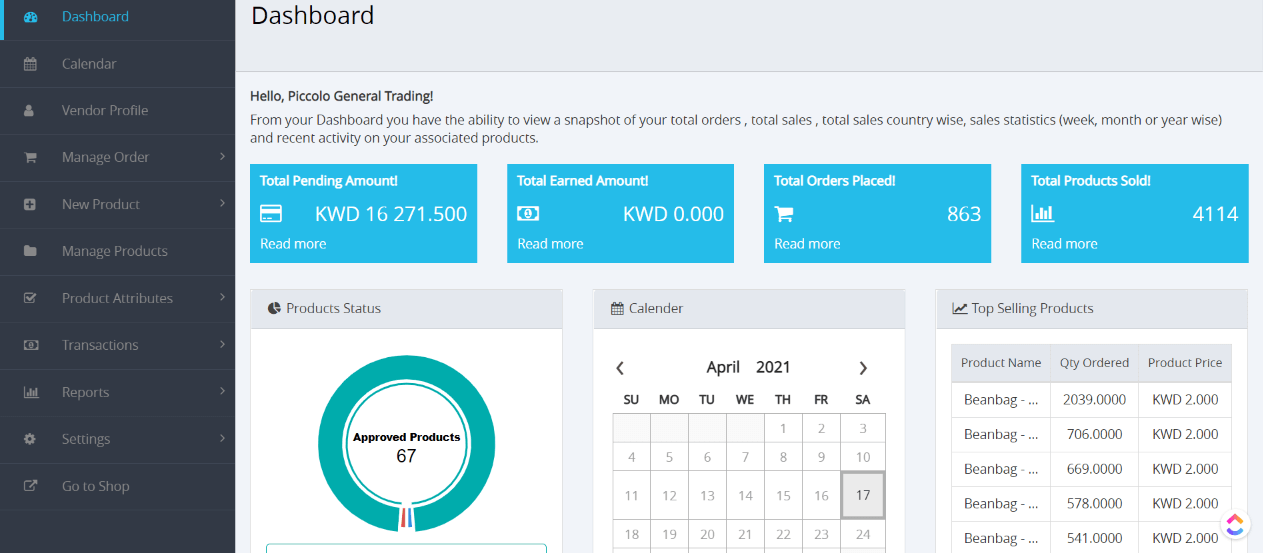 Vadivel's concerns for the safety of the marketplace and its buyers got addressed by The Vendor Attribute and Multi-step Vendor Registration Add-on. These add-ons gave the marketplace several attributes related to vendors to know them better.
The attributes added to the simple sign-up form verifies the identity of vendors. Some of these are first name, last name, email address, location, public name, and shop URL. Any other marketplace admin can get more attributes added according to his need. Thus, the add-ons secure the marketplace after confirming the sensitive information of vendors.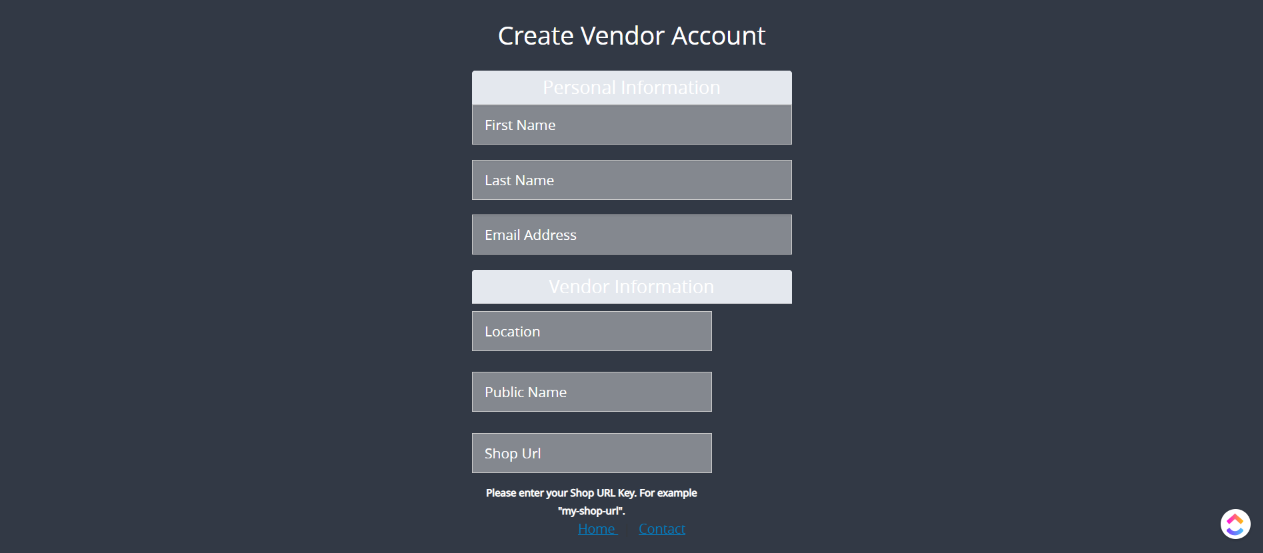 Cedcommerce also customized solutions for Vadivel.
Vadivel also got the solutions customized. Through the customized solutions, vendors arrange their total orders in a number of ways. They either specify the quantity of each product sold or the total products sold.
He got the solutions customized for buyers too. These solutions let buyers edit order details such as booking date and time. They edit and choose the time slots, date, and location at the homepage to confirm product availability without wasting their time.
Availability of the selected product at the buyer's place.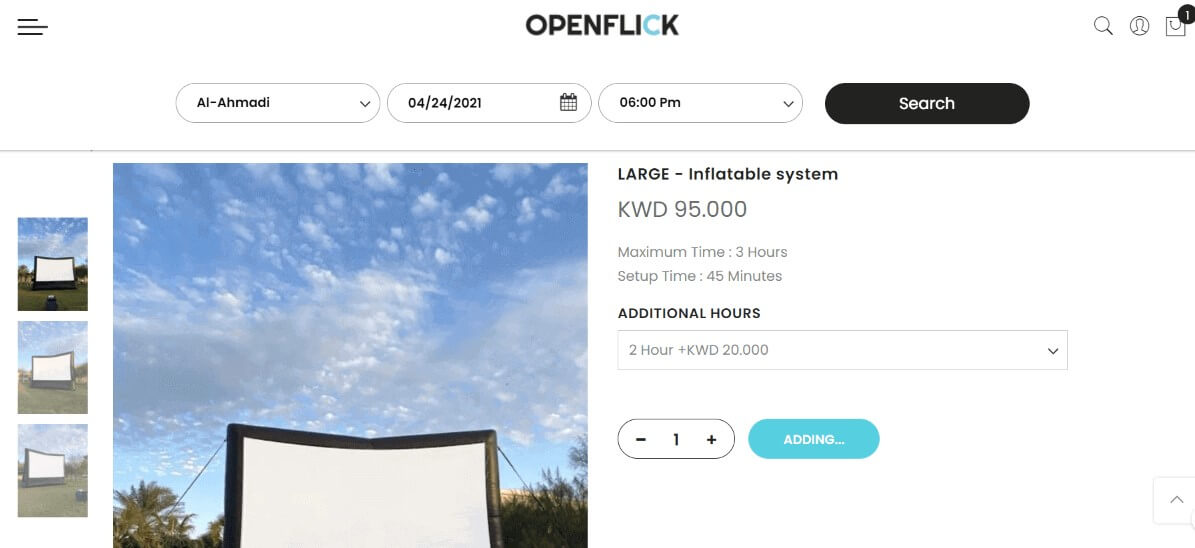 The product is added to the cart.

Openflick is a leading event management marketplace in Kuwait today.
Openflick is running with the support of marketplace solutions from Cedcommerce since its inception. Due to these solutions, it observes a remarkable amount of growth every day. Since then, it grew at a rate of 60% and saw a drastic surge in users.
With vendors, a number of buyers also took interest in Openflick. Around 2000 buyers book products for their events on rent whenever it's required and new buyers give it a try frequently.
These buyers place orders repeatedly. From one of the vendor's profiles, we see that he got 863 orders in a day. That means the event management marketplace makes a huge amount of sales every day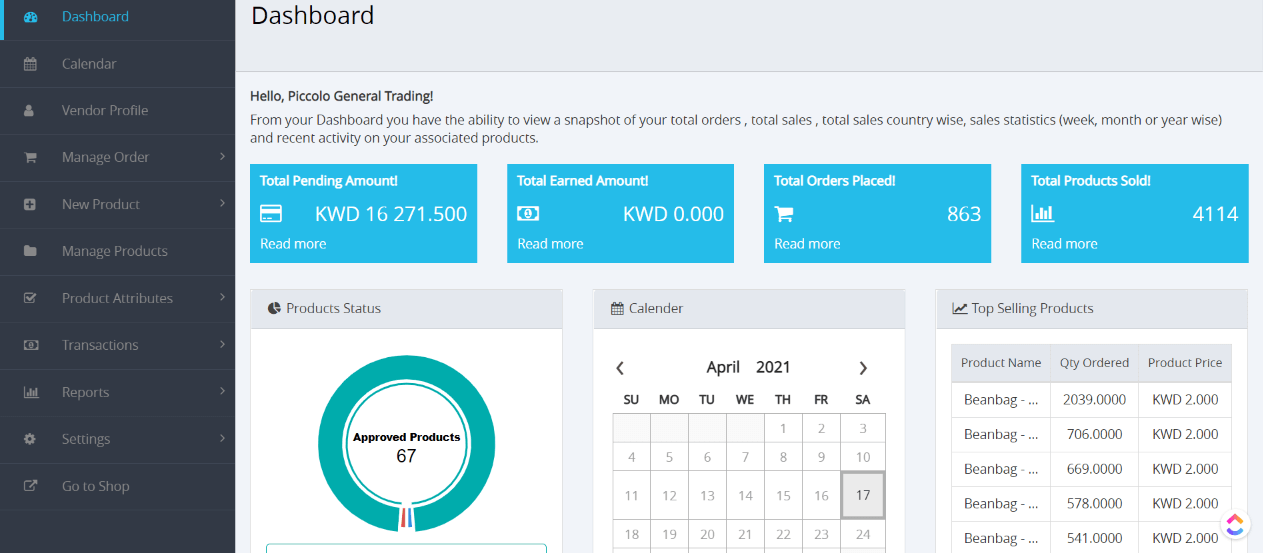 It greatly shows the satisfaction of buyers in being able to bring success to their events with the help of Openflick. Its customer-specific solutions helped Vadivel to reach unlimited customers and understand them better.
In an interview for this marketplace case study, Alsaqar, said that customer development tools, their business strategies helped them keep customers happy and fulfilled their needs.
Our solutions let Alsaqar and Vadivel apply strategies dedicated to this business, and today they enjoy their achievements as planned for this event management marketplace success. Openflick has been positively reviewed and earmarks 5-star ratings on the internet, thus making it worth a marketplace success study.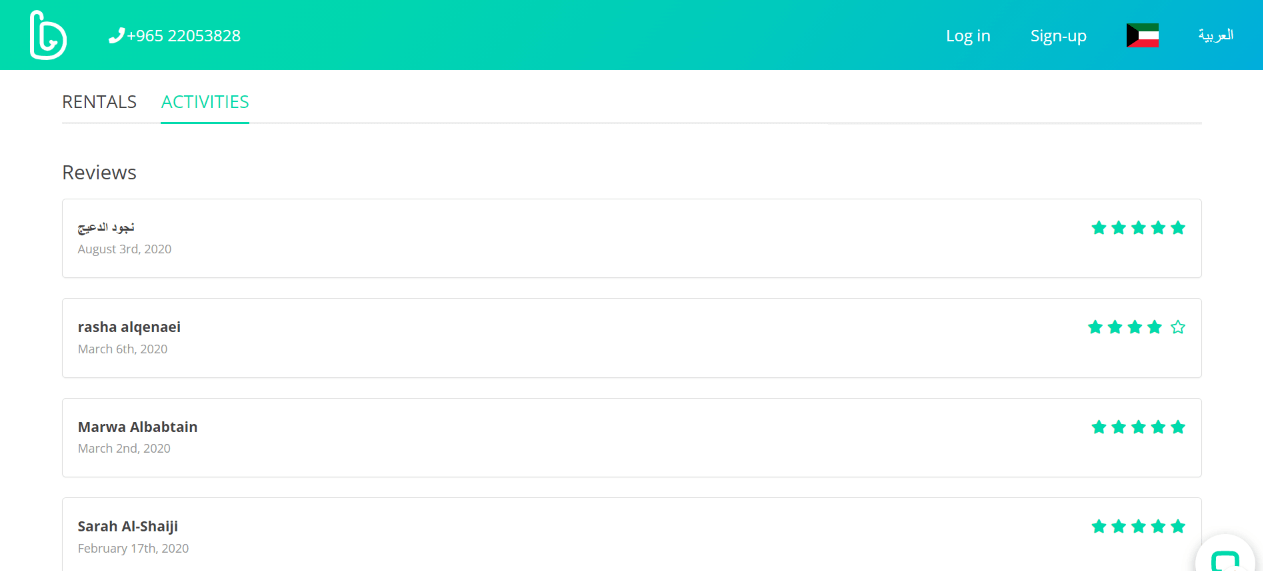 This event management marketplace success of Openflick now encouraged the Openflick event marketplace team to expand the business as soon as the pandemic is over.
Vadivel's words, " We have a plan to make a common rental website for GCC countries. We are in the Kuwait market now. Our growth is good. After the world becomes normal we will be working hard to achieve our vision."
Watch the success story of this event marketplace here:
Thus, Cedcommerce created one more marketplace success story.
Openflick truly dedicates itself to real event planners who possess the zeal to energize any party. To maintain this zeal, Cedcommerce became a part of the journey of Openflick with its marketplace solutions. Because of these solutions, event planners enjoy exploring the marketplace since its beginning. 
Get our solutions for your marketplace, too, and pave the way for its success just like the Openflick event management marketplace success. We provide complete packages for e-commerce marketplace extensions, integrations, mobile apps, PWA, marketing automation, digital marketing, dropshipping, and much more for another marketplace case study.
We have created a great deal of marketplace case studies, some of which are-
Power Tools Near Me