Spartoo: "Zappos of Europe" – Guide To Sell in France on Spartoo Marketplace
Running short of time? Get PDF of the blog in your mail.

Play Now
Sometimes to sell in France on giant marketplaces is very difficult for a few sellers. In today's time, people prefer to shop online rather than going out to buy. For this comfort of people, there are many marketplaces apart from the broad markets. There are some of those marketplaces which are famous but not as compared to others. Among such marketplaces is the French favorite shoe retailer – Spartoo marketplace.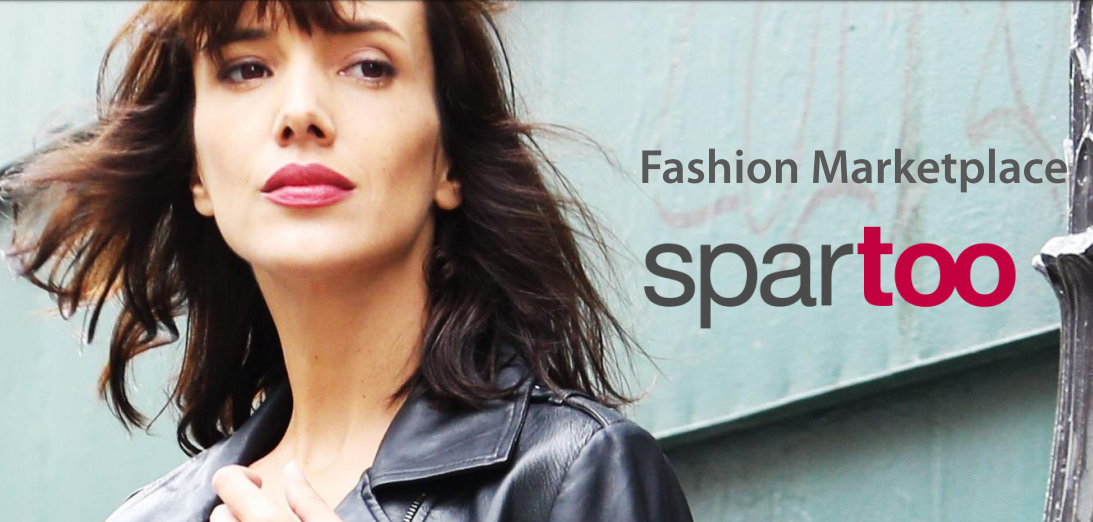 Spartoo France is one of that platform where you can start selling shoes and footwear not only in France but throughout Europe. In today's time, people prefer to trade and earn, so to sell in France, Spartoo online is a great option. People of France are more interested in online shopping rather than going to the stores.
Therefore expanding your eCommerce business in France apart from giant marketplaces is difficult.
Okayyy!! So now let's dig into the brief history of Spartoo.
History of Spartoo:
Spartoo marketplace was founded on August 16, 2006, by three friends Boris, Paul, and Jeremie, who were great fans of shoes and the internet. They named the marketplace deliberately with double 'O's. The reason behind choosing this name was the success of Google, Yahoo, Kelkoo, which also had dual Os in their name.
'Spartoo Online' is of Grenoble, France. The international development of Spartoo started in 2010-2012 with the opening in 13 European markets. Then in 2013 Spartoo marketplace was launched, and it also boasts of having 10 brands of its own.
Then later on, in the 2016-2018 period, Spartoo opened up 13 physical shops. This marketplace has more than 500 partners in Shoes and Fashion Apparel and recently in Beauty and Underwear categories. In the present day, Spartoo sells in more than 20 European countries, including China.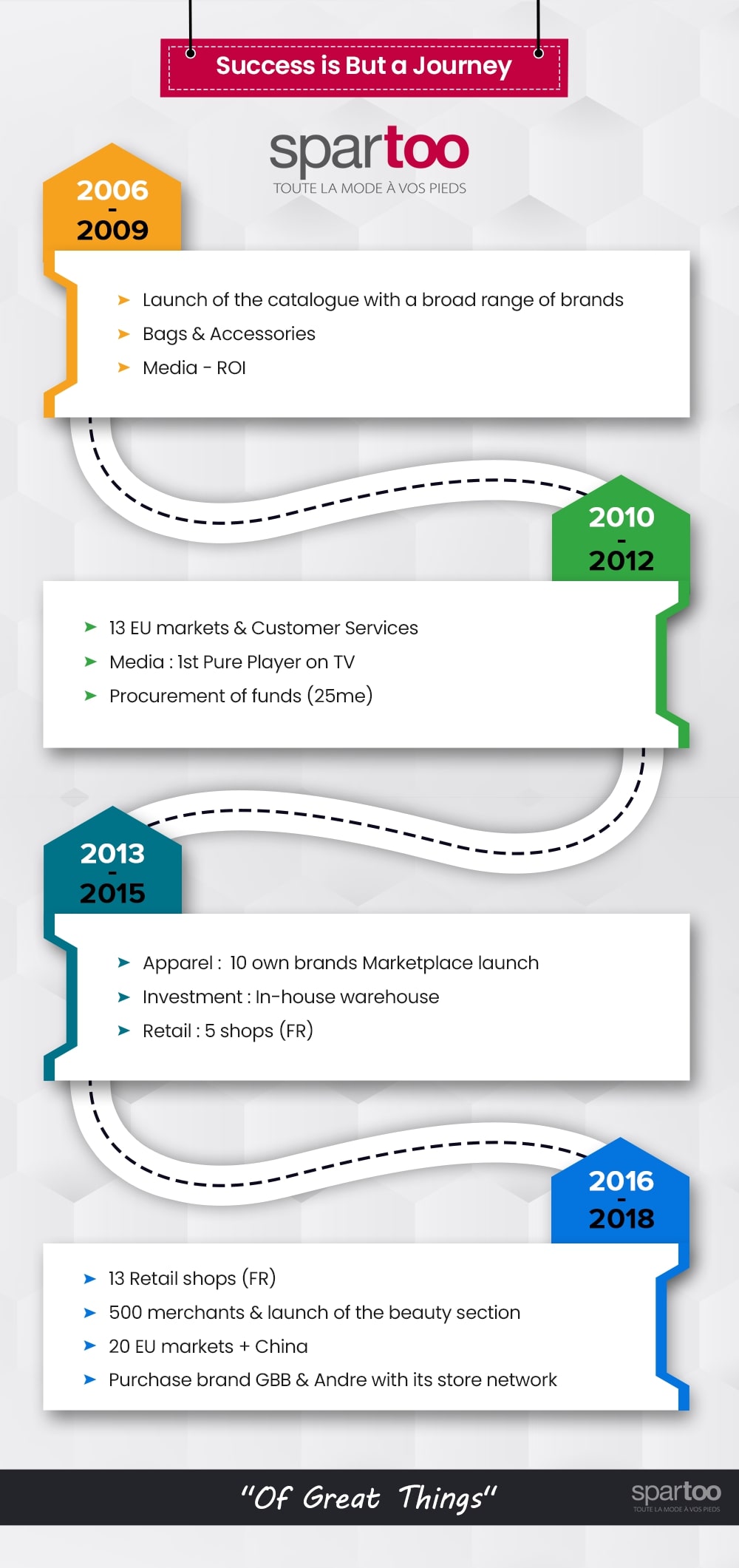 Contribution of Spartoo marketplace to eCommerce in France and Europe:
France represents 55% of Spartoo's business and 45 % international, and they are continually seeking to improve its global presence.
It has 8 million active customers presently and 10 million unique visitors per month.
Spartoo is the 1st marketplace that specializes in Shoes and Fashion.
Spartoo's majority shopping audience is the women between the age of 30 to 40.
The significant annual revenue of Spartoo is 160M€.
It has a variety of 3800 brands and more than 350k models of shoes.
One of the best things about Spartoo is that it offers customer service in 12 different languages, and the marketplace is operated by a drop-ship model that enables sellers to sell in all 30 countries where it has its presence.
How to create a Seller Account on Spartoo?
To create a seller account on the Spartoo marketplace you have to contact Spartoo with the form credentials having Full Name, Company, Website, Available Product Types, Courier Service Used, Brands, Contact email Address, and Phone Number. After filling up all these details you have to send it to the email id: marketplaceuk@spartoo.com.
Conditions to Sell on Spartoo:
Like other marketplaces, Spartoo is also very strict regarding its criteria for selling. So to increase your profits and expand your business in Europe you have to follow its criteria.
Here are the guidelines to start selling on Spartoo:
A catalog with a minimum of 250 SKUs
The seller commission is 15% for multi-brands and 20% for mono brands with a monthly fee of 39 EURO excluding the VAT.
Your delivery charge must be less than £4
Your products must have EAN codes (barcodes)
High-quality pictures with a white or light grey background
Easy and quick return management
Fast and effective customer service
Advantages of Selling on Spartoo Marketplace:
Selling on a renowned platform always proves beneficial. On the other hand, the benefits that you will receive by selling on Spartoo in France should also be known. The advantages are as follows:
Customer Service: Spartoo is responsible for customer service in each country.
E-Marketing: It has its own specialized marketers who look after the marketing of the products and the marketplace.
Spartoo Security: If there is any case of fraud then Spartoo is responsible for its controls, associated risks and costs.
International market: It makes your presence global by enabling you to reach upto 15 European countries through the marketplace.
Specialized marketplace: It is the first marketplace with the specialty of shoes and fashion.
Step By Step Overview of Spartoo Marketplace:
The step by step description is explained below:
Step 1:
Purchase of a Partner Product- The customer pays for the product by credit card or PayPal on Spartoo.
Step 2:
Order Notification- Merchant will receive notifications about every incoming order on Spartoo.
Step 3:
Logistics- Merchant will be dispatching the order within 48 hours and provide the order tracking.
Step 4:
Customer Service- Spartoo takes responsibility to directly contact the customer.
Step 5:
Payment of The Merchant- The merchants receive their payment for all dispatched orders minus the commission at the beginning of each month.
Step 6:
Returns- In case of any return Spartoo reimburses the customer and doesn't keep any of the commission.
What are the Benefits of the Spartoo France Affiliate Program?
Spartoo France also offers its sellers with an Affiliate program. The benefits of the affiliate program are:
First of all to avail benefits you need to Register for the membership. Click here to register.
The membership is without any commitment so you can withdraw from it whenever you wish to discontinue it.
It provides with Regular animations for the program. It provides regular updation of banners, promotional codes, emailing and product catalog.
The program has an attractive remuneration.
Vision of Spartoo France:
Spartoo's main goal and vision is customer satisfaction by providing excellence in service. This includes a large choice at affordable prices, speedy delivery, quality customer service that is multilingual in more than 15 countries.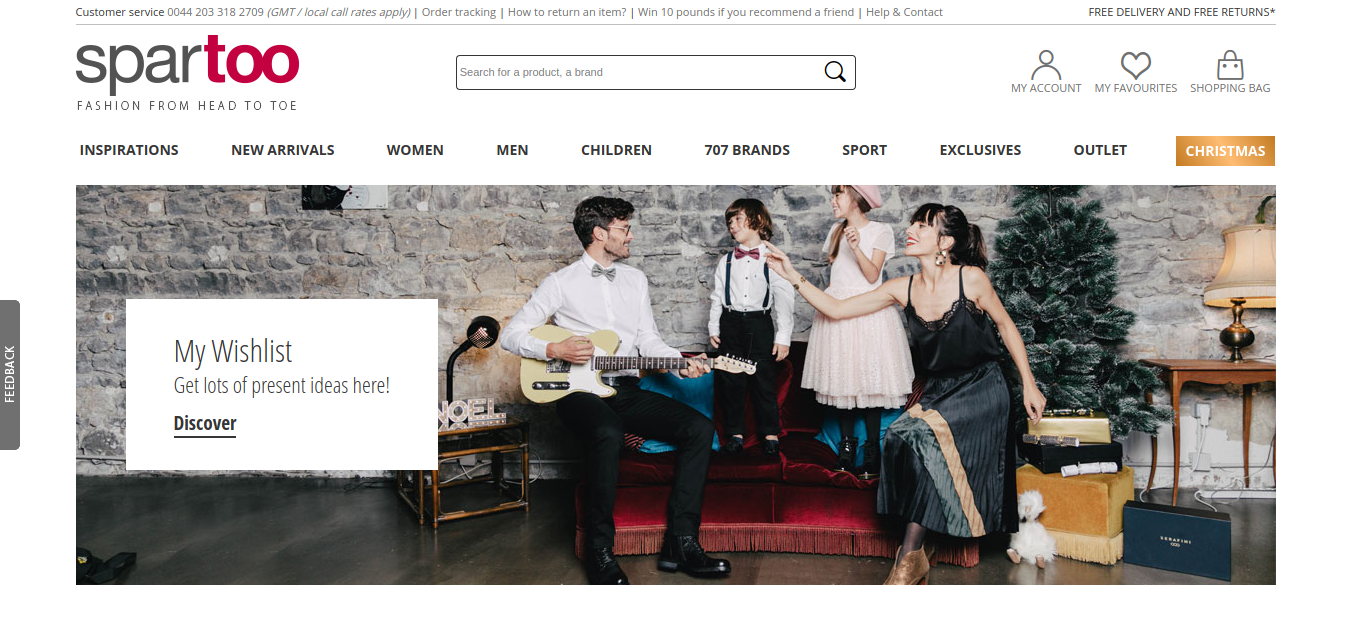 Who are the competitors of Spartoo in France?
How to sell on Spartoo with CedCommerce?
To start selling on Spartoo with CedCommerce you need to follow these simple steps:
Create a Spartoo Seller Account(If you are a new seller)
Install the extension.
Validate all the necessary desptails of Spartoo Marketplace
Perform the Configuration Settings
Profile the Products
Map the Products between Spartoo and your store according to the categories
Do the order settings
Now you are all set to manage Spartoo orders from your store
Integrate your Spartoo marketplace with the extensions by CedCommerce.
In case you'd like to talk about whether Spartoo is right for your eCommerce business strategy or you have got questions about any other eCommerce marketplace or concern about your online selling, get in touch with CedCommerce. We're always available to help our customers and cherish to assist eCommerce businesses to develop.
Final Words:
Well by now you must have got all the points about Spartoo and it would be easier for you to sell on Spartoo now. Spartoo being the biggest marketplace of shoes and clothing is a good option for you to start selling.
So why think of trading on any other marketplace when you have Spartoo as the best one to sell in France!!!
Read More: