How to sell on Allegro Poland marketplace – The best Polish online marketplace
Running short of time? Get PDF of the blog in your mail.

Play Now
For new online sellers, selling on giant marketplaces could turn out to be quite challenging. To grow an online business based in the UK, you must consider alternate channels to sell. If you observe the current online shopping trends, the best logical step is to first focus on setting a firm foot rather than start selling on Amazon or eBay. So an obvious question arises – Which is the best alternative channel/ marketplace to sell on?
Well, there are a few platforms that make it to this list, but how could you know which is the best?
Let's see it this way.
Could there be a better choice than a marketplace that overshadowed conglomerates like eBay and Amazon?
No right? Curious to know the name?
It's none other than the Poland-based – Allegro online marketplace.
In the past few years, Allegro has turned out to be the first choice for sellers and customers both in Poland and the UK.
In this blog, I'll cover all the features & benefits of selling on Allegro Online Marketplace. As a bonus, I have also included an overview of Poland's online marketplace and much more. Here's a table of content:
Table Of Content:
So lets begin with the overview of Allegro.pl marketplace
Allegro Online Marketplace:
Making its name as Poland's favorite destination to shop, the Allegro marketplace has successfully pushed eBay & other marketplaces to the sidelines.
This leading Polish online marketplace is not only an ideal platform to sell in Poland but also has risen to be Europe's 5th largest marketplace. Experts predict that this number will inevitably rise in the coming days.
Craving to know where it all began?
Started back in 1999 as an online auction website, Allegro marked the inception of eCommerce in Poland. As per the need of the local masses soon, Allegro adapted and transformed into an online marketplace of the region.
Since then, Allegro has been bridging the gap between online sellers and buyers not only in Poland but the whole UK.
The Polish online marketplace, Allegro has also created ample opportunities for sellers and retailers to work with them and walk down the path of success.
In this array of golden performances, Allegro came out to be quite impressive. Engulfing various laurels, they have surpassed their competitors, proving to be a remarkable platform to sell in Europe.
To support what I have said so far, here's a list of statistics that demonstrates Allegro's performance as an eCommerce marketplace.
Allegro Marketplace Statistic:
More than 125k registered sellers and retailers from small and medium companies.
Covers more than half of the polish eCommerce market, which amounts to 21 million registered customers.
Out of 21 million customers, 90% shop monthly, as per market reports.
Over 1 million products are currently live on the Allegro marketplace hence providing customers with a wide variety of products.
Among all the eCommerce websites, Allegro has the most extensive product search engine in Poland.
From the perspective of sellers, Allegro Poland is a very profitable marketplace. It sells almost 90 percent of listed items at a fixed price.
Allegro sellers are allowed to sell new, refurbished as well as used items.
231.06 million visitors visited Allergro.pl in the month of December 2020 (Source: SimilarWeb)
Allegro sells more than 1.2 million products every day.
80% of Internet users in Poland start shopping from Allegro.
With a market value of $24 billion, Allegro Poland is one of the most trending global marketplaces.
These figures confirm how big of an opportunity it is for Poland sellers to capitalize.
But to rule on the Allegro marketplace, you must have a vague idea of how locals perceive eCommerce in Poland.
No worries.
We've covered this too.
An Overview of eCommerce in Poland:
As per export.gov, Poland is ranked 13th among the fastest developing e-commerce markets in the world.
The number of online shoppers in Poland is expected to rise by 21 million by 2022.
Total Polish eCommerce revenue across all product categories is 8.16 billion USD.
The total turnover of eCommerce in Poland is increasing at the rate of 15% annually.
The country's biggest-ever Allegro listing will be done by launching the $2.3 billion IPO in Warsaw – Bloomberg news reported.
Between the interval of 4 years (2018-2022), the eCommerce market value of Poland is expected to increase by $6 billion.
According to Statista, the average annual spending per capita for online shopping in Poland is massively increasing and has reached 419 by the end of 2019.

I think these facts concerning Allegro Poland are enough to establish the fact that the online shopping and retail market is booming.
We are now coming back to our original topic of discussion.
Here's how you can perform the seller registration on Allegro marketplace:
Allegro Seller Registration Process:
The seller registration process on Allegro is quite simple:
To sign up, go to allegro.pl, click on "My Allegro."
Click on create an account, and this new page opens up:

Choose the business/company account tabs.
Enter the necessary details.
Since all your payments from the Allegro marketplace will be transferred to your PayU account so it is mandatory for you to create a PayU account.
Just after minor verification, Allegro will provide you with seller credentials. You need to log in using these credentials.
Note: If you are a new company, registered under a unique TIN (Tax Identification Number) on Allegro, you can benefit from the discount packages within 90 days of registration of the seller account
Now let's learn about the selling fees and commission rates charged for selling on the Allegro marketplace.
Selling Fees On Allegro Poland:
A seller has to deal with three types of selling fee on the Allegro online marketplace:
listing fee
commission on sales
percentage of all commissions to the number of successful sales
The listing fee of any item varies with the product category you are selling. Get a detailed explanation of the listing fee by visiting the Allegro Product category fee page.
Formula to calculate Allegro seller commission:
The following formula is used to calculate the sales commission on Allegro Online Marketplace:
Fee for commission = (commission x offer price) x number of units sold.
Let us take an example: In case you sold three laptops at PLN 50 each. The commission in the "Electronics & Accessories" category is 10%. Then the sales commission will be (10% x 50 PLN) x 3, which is 15 PLN.
For more details visit the Allegro Poland Fees and commissions page
Ok.
Since now you know all about the charges and selling commission, it's time to learn what are the most selling categories on Allegro.
Allegro Poland Top Selling Categories:
The five most selling categories on Allegro marketplace include:
Electronics
Fashion
Home
Childcare
Health
In 2019, 13+ million poles bought clothes and shoes by visiting online shops.
So if you are planning to make the most of your sales, choose any of the categories mentioned above.
Expert Tip: Sellers should sell branded products as they are the most in-demand.
Top-selling brands on Allegro Poland:
Allegro online marketplace is known to sell products of all the big and small brands. Hence, some of the most selling brands on Allegro Poland Marketplace include:
Superdry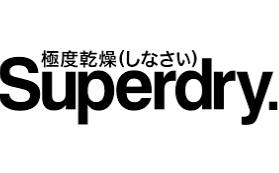 Hollister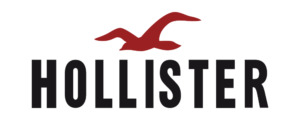 Abercrombie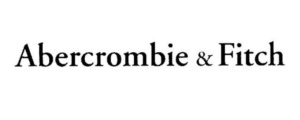 Versace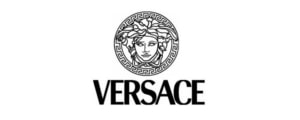 If you are a new seller and are confused about how to begin your selling campaign in Poland via Allegro, we can help you out.
If you are still having second thoughts, let's learn what makes Allegro unique for sellers.
Allegro Vs. Other European eCommerce Marketplaces:
Unlike any other region in the world, Europeans prefer shopping from locally based brands rather than giants like Amazon and eBay. The Polish online marketplace, Allegro, has successfully created an affable ecosystem for sellers and customers based in Poland as well as Europe. To top it off, Allegro always keeps upgrading its platform as per the European retail and selling trends.
How To Sell On Allegro With CedCommerce?
Allegro Seller FAQs:
Q. Do you need a local bank account to sell on allegro?
Ans: No, there is no need for a local bank account. Funds from PayU can is dispatched to GBP bank accounts.
Q. How does Allegro Poland process currency?
Ans. All transactions are carried out in Polish Zloty (PLN). Once your payments reach the local banks they could then be converted from PLN to GBP.
Q. Do I have to provide customer service in polish language?
Ans. Yes, the Offer listings and customer service must be provided in Polish.
Common Seller Challenges While Selling On Allegro Poland:
While selling on Allegro marketplace, sellers often come across these five obstacles:
Shipping costs and logistics
Product listings in bulk
Maintaining a real-time inventory sync
Dealing with customers' queries
Translating your products description
If you're considering to sell on Allegro and are facing some obstacles
Conclusion:
I hope that this wraps it up. So, it would be safe to say that the Allegro marketplace is a perfect platform for European-based online sellers to build and scale their retail business.