Marketplace Alternatives of Amazon and eBay in Europe
Running short of time? Get PDF of the blog in your mail.

Play Now
Are you selling on Amazon and eBay in the European region and want to expand your business on alternatives of Amazon and eBay in Europe?
Do you ever think of selling apart from Amazon and eBay in Europe? Thus if you have these questions running in your mind then you can certainly expand your business on more European Online Marketplaces apart from Amazon and eBay.
Although Amazon and eBay are at the top there are various other marketplaces that are leading in Europe. There are 50 different countries in Europe where the number of languages spoken by people is more than 200 and the number of currencies used is more than 28.
Selling on multiple marketplaces in Europe is now easier with Multi-channel selling. So read this Guide on Multi-Channel Selling and know its Benefits.
Highlights Of eCommerce European Marketplaces:
If we go through the revenue of Europe then $363 billion is the total eCommerce market revenue that has an annual growth of 7.3%.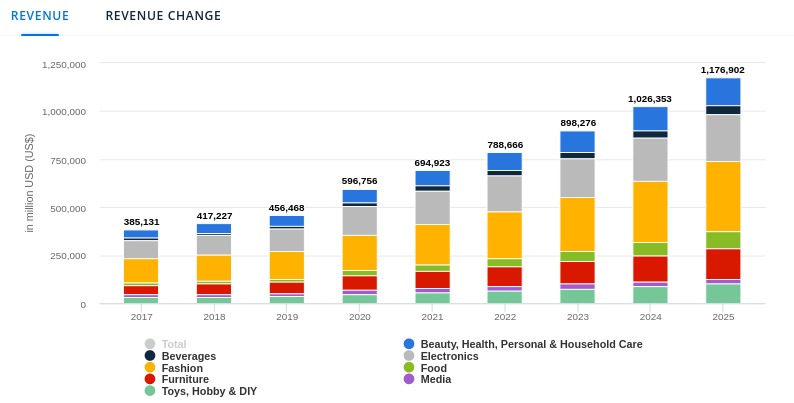 The graph above shows the growth in revenue on eCommerce marketplaces in Europe.
What are the Alternatives of Amazon and eBay in Europe?
The alternatives of Amazon and eBay in Europe include: 
Let's know in detail about these alternatives of Amazon and eBay in Europe.
Fruugo-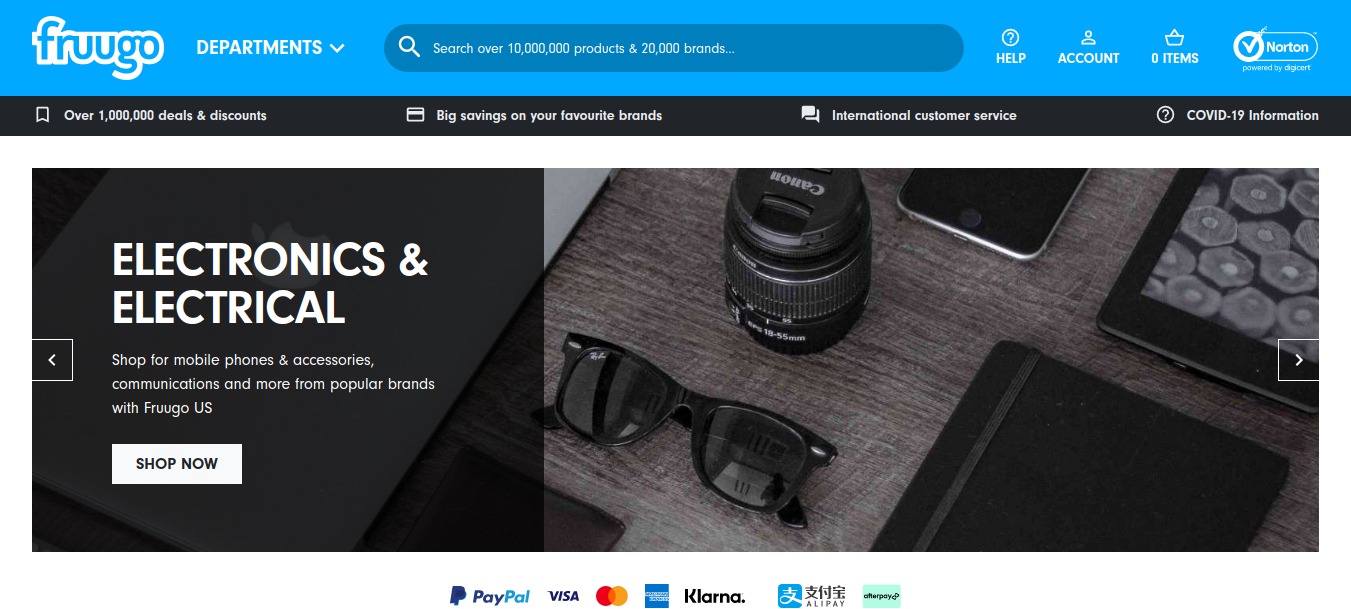 Fruugo is the eCommerce trading site in the UK that is spread in 46 countries. It has active users base of more than 25 million. This online marketplace supports 22 currencies and 17 languages.
Fruugo is the 3rd largest eCommerce in the marketplace in the world. The buyer's persona explains that the number of male and female customers are equal in the number.
The age of the majority of the customers is between 25 to 34. Two-thirds of sales on Fruugo are cross border and these international sales are the evidence of it having an order value of $50.00. When the conversation rate of considered then it is 2-3% of the visitors.
Fruggo aims at providing good choices and complete freedom to the customers to shop from any corner of the world on a single global marketplace. In the past three years, Fruggo has raised its sales to 200% year on year.
Additionally, Fruugo provides:
conversion of the listings
marketing
customer services handling
exchange of foreign currency without charging any fees.
It does not charge any membership fees from the sellers. Instead, only a commission of 15% is charged with listing fees and the processing fee of 2.35% per sale.
What are the reasons to sell on Fruugo?
The various reasons why you should choose Fruugo for selling your products are as follows:
Cross Border Reach: There is a rapid growth in the selling items as it facilitates the cross border shoppers for selling.
Automated Product Translation: Sellers can translate the product languages into 15 different languages. This feature enhances the experience of a shopper in shopping from any corner of the world.
No currency exchange issues: The payment you will receive will be in your own currency despite the product being sold in any other currency.
Payment protection: Fruugo also offers a payment method specific to the country and also fraud protection.
Affordable: Fruugo won't charge you fees until the sale is made.
No hidden charges: The extra fees or any of the hidden fee is not charged by Fruugo from the sellers.
CDON-
CDON.COM was established in 1999 and is the driving Commercial center within the Nordic locale based out of Sweden.
CDON Commercial center conveys to over 2 million clients from Sweden, Denmark, Norway, and Finland and permits merchants from Europe (vendors got to be enrolled with a VAT number in a European nation) to list their items and appear them to over 100 million guests each year.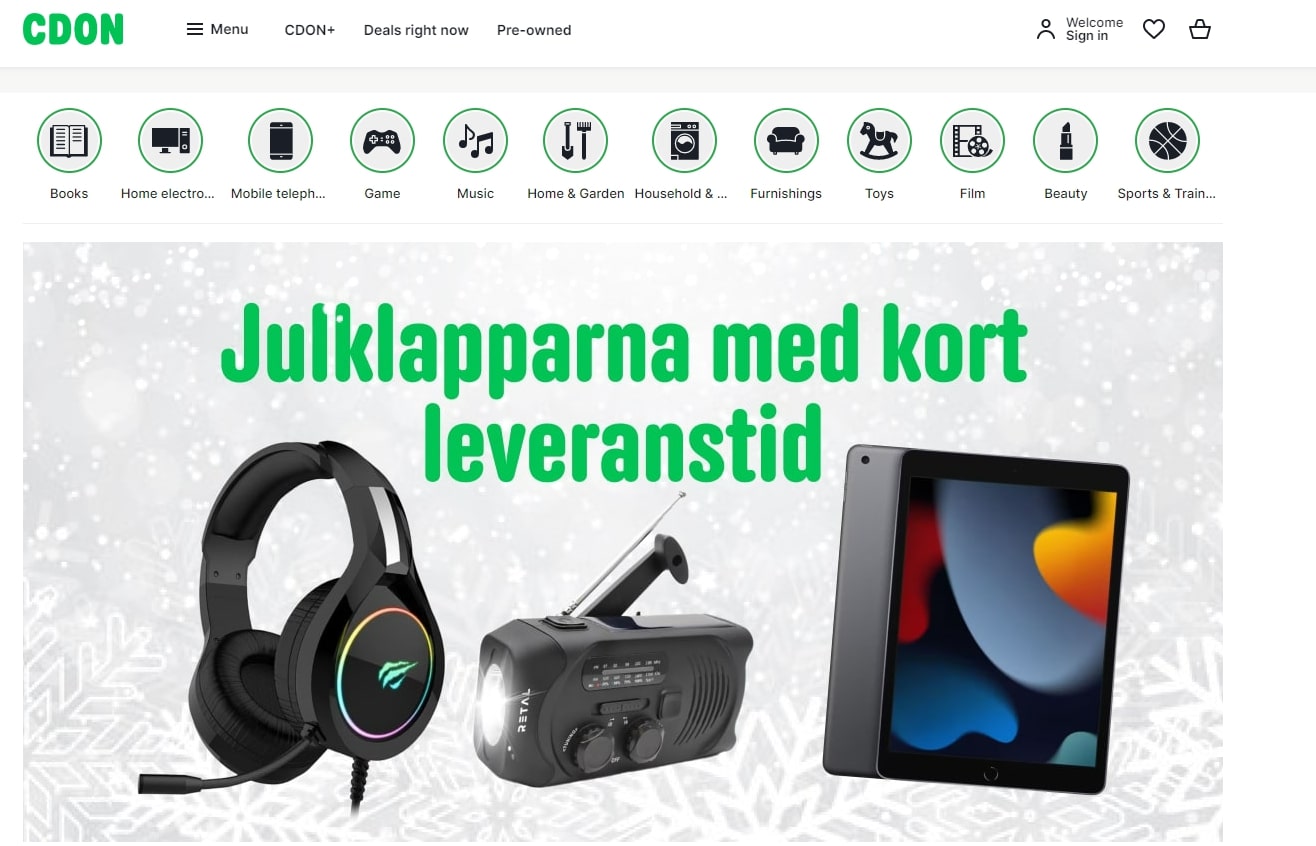 The Commercial center offers a wide extend of items such as media, household, IT, sports, magnificence, domestic gadgets, SDA, and toys as it were to specify some among others.
CDON Commercial center works difficult to maximize a wide and subjective item grouping to its clients and welcome dealers with tall excitement and a verifiable service-mind.
How to sell on CDON for online dealers like you?
CDON has 1.8 million customers
This Commercial center is the driving online Nordic commercial center with over 1,500 subsidiary merchants.
CDON makes a difference in coming to and interfacing with the target group of onlookers and meeting the broader market.
It was granted as "Online store of the year 2018".
NOTHS(Not On The High Street)-
Notonthehighstreet (NOTHS) could be a center for inventive makers to exhibit their energy and offer their items, with the location posting, promoting, and facilitating the checkout for over 5,000 person vendors. Notonthehighstreet has since it was begun back in 2006, created solid notoriety for well-sourced, imaginative items that are troublesome to discover on (yes you speculated it) the tall road.
From bizarre picture outlines and adornments to artisanal gins and boho clothing, Notonthehighstreet is presently a trusted source for uniqueness. With 39 million one of kind guests yearly, clients have come to anticipate quality, improving the sites crave to bring 'extraordinary, shocking products'. And in return, vendors pick up gigantic presentations as a portion of this well-oiled cunning behemoth.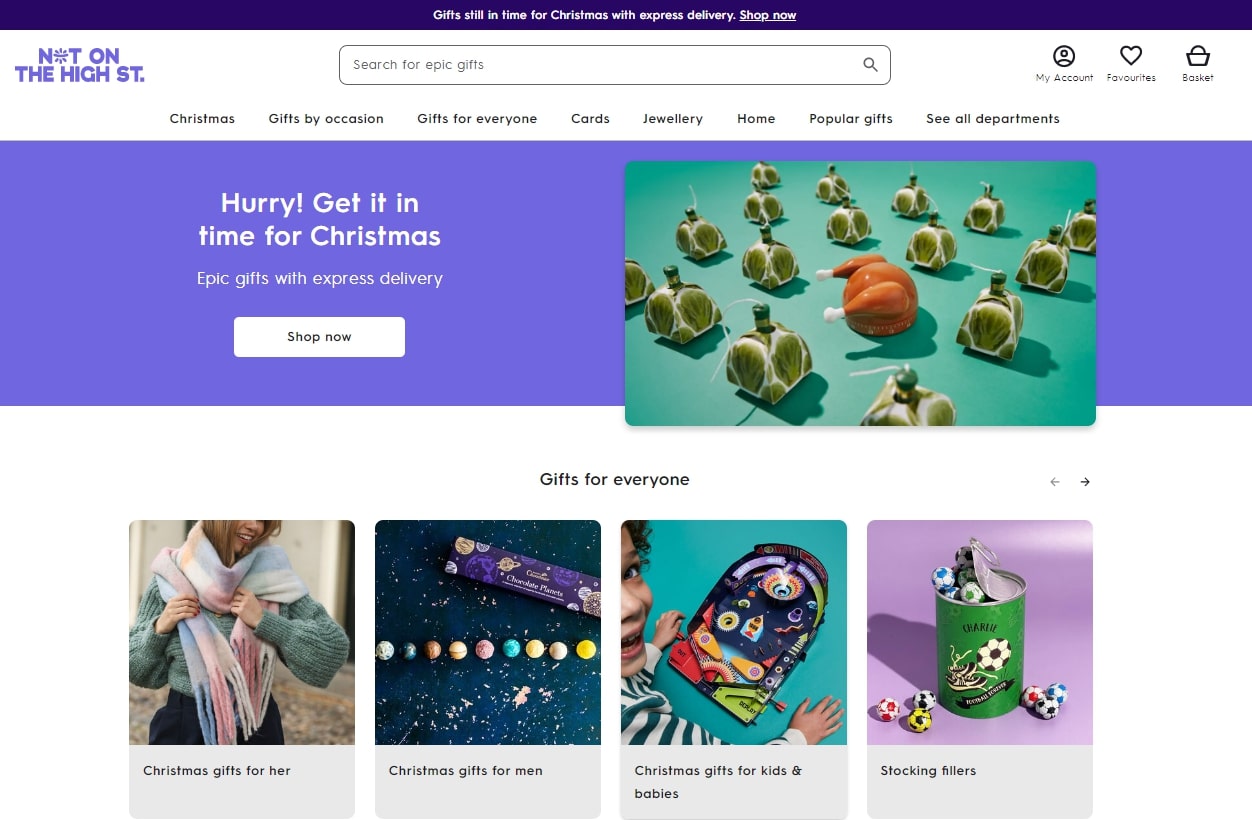 Why you should sell on the NOTHS marketplace?
It is an official number one curated commercial center of the UK.
NOTHS has 39 million interesting clients annually.
As it works with the most excellent to have fewer competitors within the commercial center.
From the marketing campaigns, NOTHS is celebrated among the individuals of Europe.
At notonthehighstreet.com you'll be able to offer everything from gems and clothing to homeware, involvement days, and more. It is continuously open to unused item thoughts and is continually looking to broaden item blend, working with free designer-makers, designer-manufacturers, and little boutique retailers.
Mano Mano-
One of the foremost amazing put-to-find DIY and planting devices, ManoMano was built up in 2013 and is an alternative to Amazon and eBay in Europe. Among the pioneers in its specialty, Manomano draws in thousands of buyers from the driving European economies – Germany, UK, France, Spain, and Italy Too, it is more of an aggregator commercial center since it doesn't claim the stock and doesn't offer coordinations.
Vendors are free to decide the shipment process according to their convenience. Mano mano is visited by 95000 sellers across France, Italy, UK, Spain, and Germany.
Why should you sell on Mano Mano?
Being Claimed to fame Commercial center, ManoMano has tall dominance inside the DIY and Developing category and it has pros who most of all want of centered on gatherings of people.
There is a Manomano community that looks after the issues of the sellers.
Also, it addresses all the one-of-a-kind needs of dealers.
It contains a location custom-made as per the necessities of the DIY and Developing community.
Moreover, the screening handle of Manomano is unequivocal, it chooses quality merchants – competitive assessing & quality advantage – to protect unimaginable rules and high-quality experience for its clients.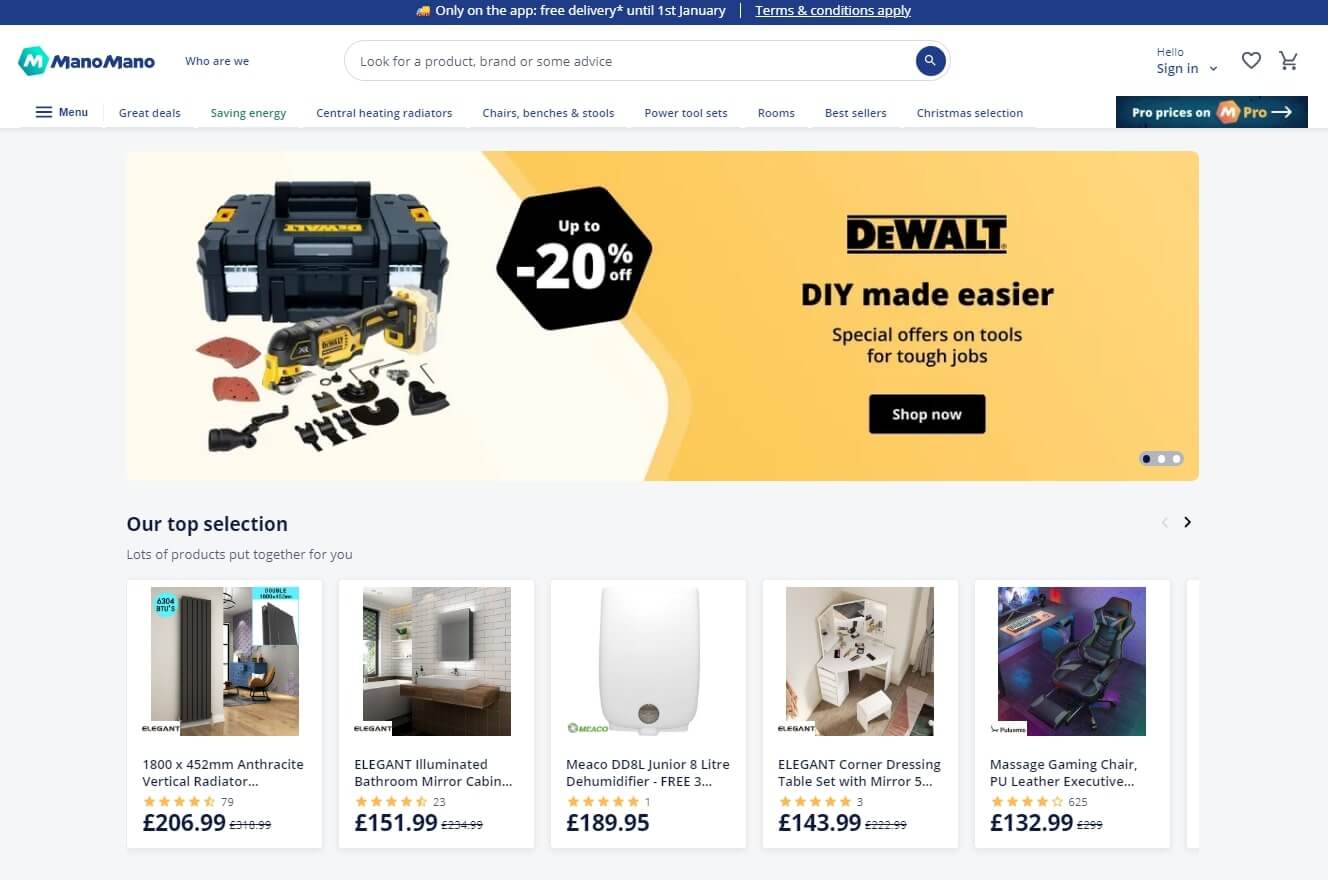 The various categories on Mano Mano are as follows:
Bathroom Flooring
Painting, and Decorating Tools
Heating and Plumbing
Construction
Garden and Outdoor
Fnac-
With over 20 million one-of-a-kind visitors, a month on both commercial websites, Fnac Darty brings two able eCommerce objectives together. In the present time, Fnac is the greatest retailer in France of bookstores, music, and ticketing. With a committed bunch at your advantage, joining Fnac Darty Commercial center can be the key to your all-inclusive eCommerce victory!
Fnac Darty is continuing to amplify its stores by opening foundation stores around the world.
Here are some features of Fnac:
It has 550 stores in France
Around the world, there are 218 stores
The members are more than 7 million
Employees working with Fnac are 26000
Fnac and Darty are two remarkable retailers with solid complementarities in terms of commercial offers, geographic scope, mastery.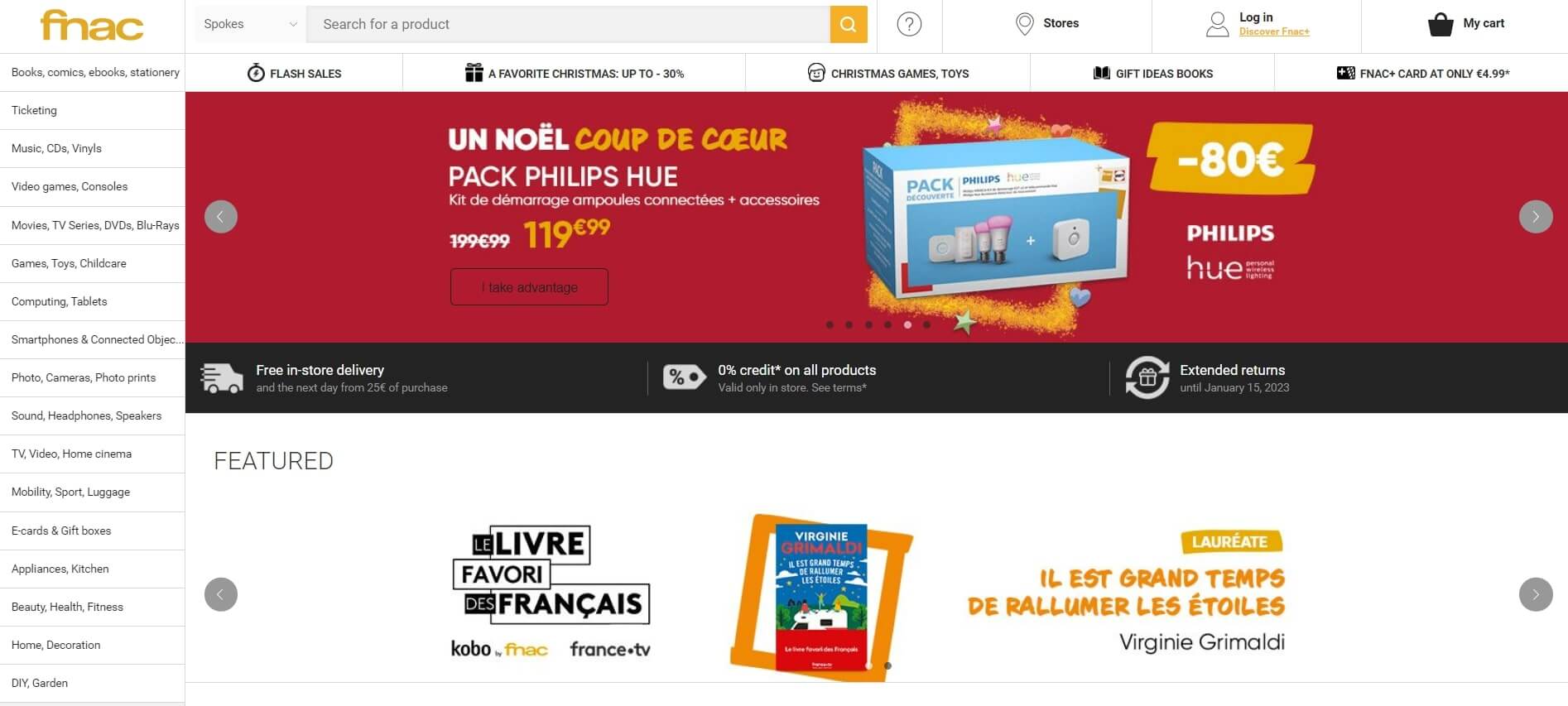 Why should you sell on Fnac Darty Marketplace?
Entering Fnac Darty Commercial center implies expanding deals channels overseas and encompasses a primary part within the French eCommerce trade: the 6th greatest eCommerce advertise worldwide. Moreover, Fnac Darty is the third 'most gone to' eCommerce area in France. Also in Europe, it is one of the fastest-growing marketplaces.
One more great reason to begin offering on Fnac Darty Commercial center could be a dedicated group at your transfer that will reply to your questions and bolster you. A group of specialists will assist you to identify your development drivers on Fnac Darty and maximize your dealership's potential.
France is an unmissable eCommerce opportunity: Fnac Commercial center alongside Darty may be a key player. On the off chance that you're attempting to develop your eCommerce commerce, don't miss the opportunity to reach more than 20 million interesting visitors!
Magento based sellers can sell simultaneously on these alternative marketplaces using the Magento Multichannel Integration.
OnBuy-
OnBuy marketplace was founded in November 2016 and is the world's fastest-growing marketplace. The best categories selling on OnBuy are electricals, home and garden, baby and toddler and cars and automotive. OnBuy does not compete with the sellers, instead, this marketplace helps the small and medium businesses to grow their business globally. By the year 2023, OnBuy is planning to expand to 140 additional countries.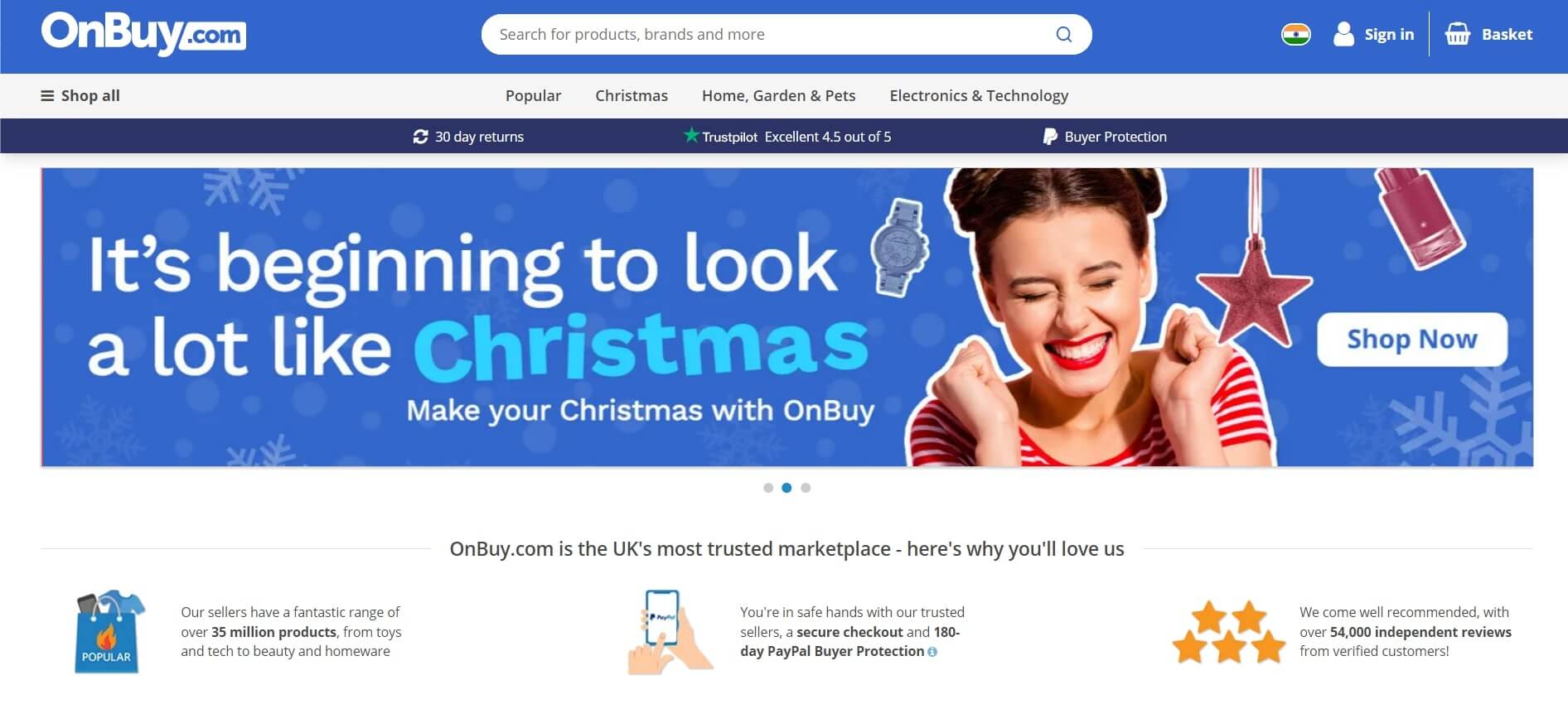 Also, CedCommerce is the Official channel integration partner with the OnBuy marketplace. This partnership is an opportunity for sellers to expand their business in the European region and grow the eCommerce business.
Why should you Sell on OnBuy Marketplace?
Low Commission fees ranging from 5-9%
Sell to millions of buyers
Paypal Seller protection
Frictionless payment through Paypal
Wide Range of categories to Sell
Possible Expansion in 140 countries in Future
Increased Number of Customers
UK-based support team
Fulfillment Services by OnBuy
So now let's move to the next marketplace Spartoo.
Spartoo-
Spartoo is the marketplace of Europe that specializes in shoes and fashion since 2009. It is based in Grenoble, France that is operating in 30 European countries, and provides customer service in 12 countries' languages.
Spartoo is selling to more than 450 million registered users and has 10 million unique customers who are visiting Spartoo every week.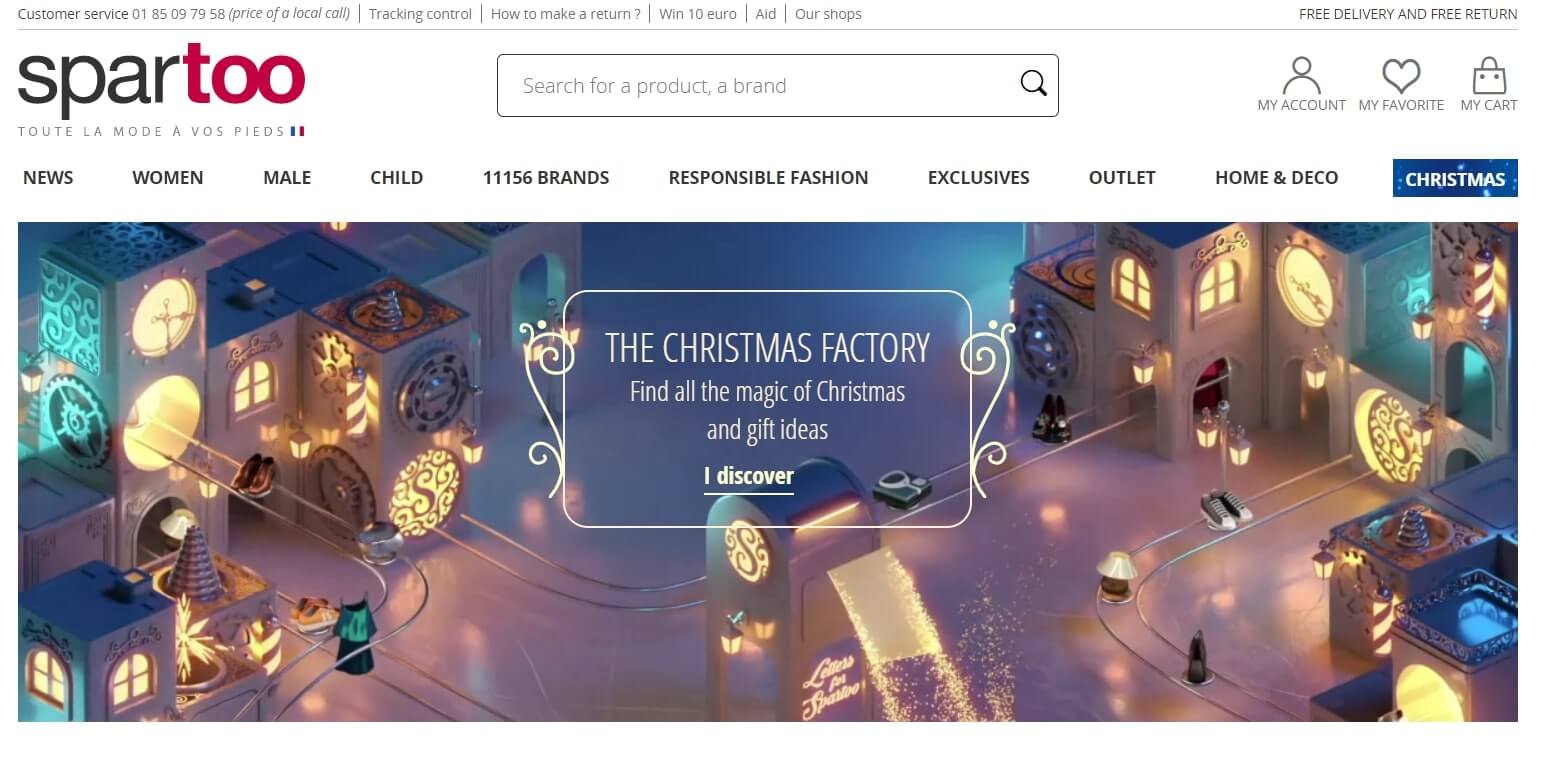 According to Tamebay's report if you are wanting to expand your business in Europe then Spartoo is one of the best platforms to sell footwear and clothing items. Spartoo has a huge customer base and provides effective shipping overseas.
Why should you sell on Spartoo?
The merchants and company brands get enhanced visibility for the products
It is one of the best platforms with a variety of brands
Spartoo has a very high authenticity
Wherever Spartoo has a presence it provides there the option to sell on those territories
This French eCommerce marketplace is continuously growing. To register yourself as a seller on
Spartoo you must have a minimum of 250 SKUs. By providing a one-click solution the sellers can sell the products in all of the countries where Spartoo is present.
Cedcommerce is now official partners with CDON, Fnac and Spartoo.
Cdiscount:
Cdiscount is one of the most visited eCommerce sites in France and one of the alternatives of Amazon and eBay in Europe. It has more than 7.7 million active customers and 11 million unique visitors on the site each month. Thus this marketplace has a wide range of products from cultural goods, IT, household and personal appliances to food items. Cdiscount was founded in 1988 and in the year 2011 it launched its own marketplace. Also, it is present in more than 70 countries across the globe.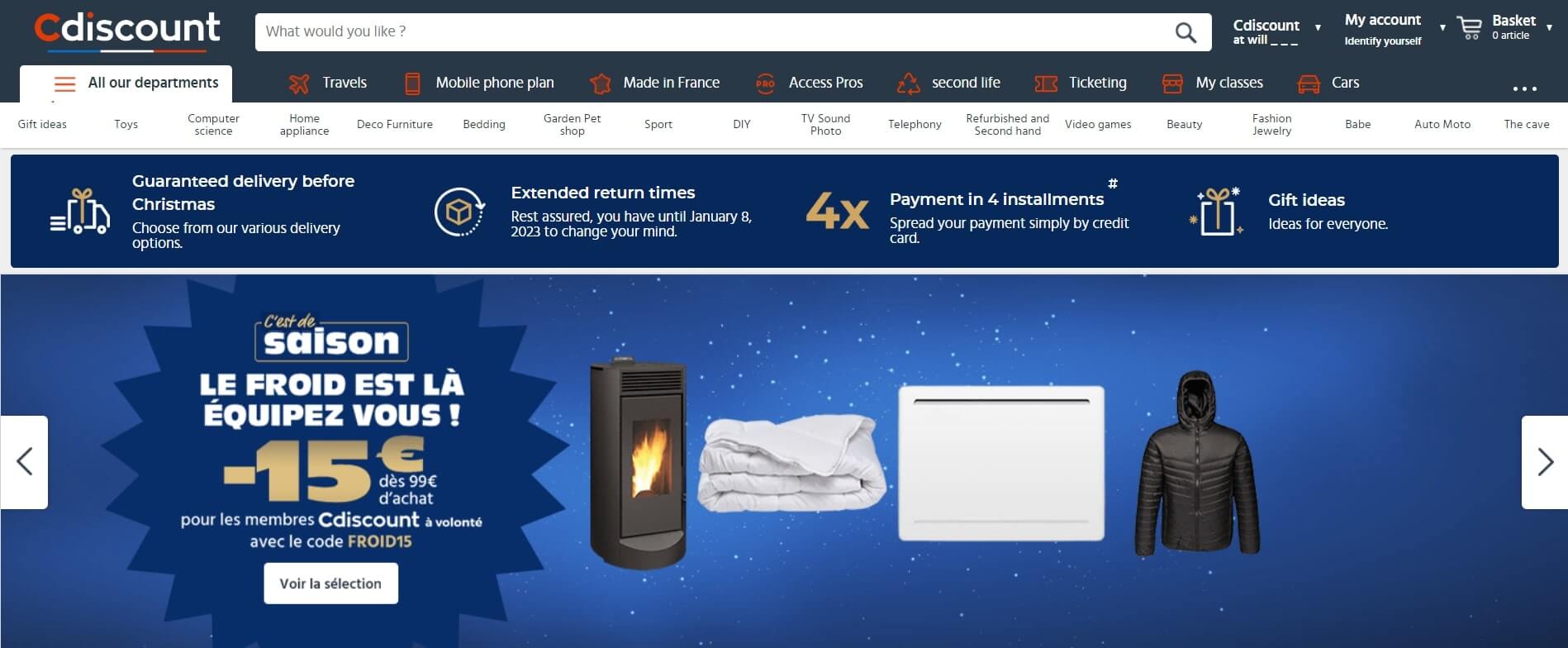 Why should you sell on Cdiscount? 
It has over 500,000 sqm of warehouses.
Cdiscount has about 10,000 professional sellers.
The annual turnover is around €1.6 billion.
28.5% of the sale is from high-tech electronics and IT.
It contains 40 million products in all categories.
CedCommerce is the Official Channel Integration Partner with Cdiscount.
Final Thoughts
In the end, it all boils down to the alternatives of Amazon and eBay in Europe. Across the globe, there are many marketplaces to sell on and the famous marketplaces of Europe have been discussed above. Like a buyer does the research before buying a product so must you as the seller also does before selling the products on the marketplaces.